---
Now that your guest form is ready for use, it's time to see how it fits into the booking flow.
In terms of the booking process, everything is much as it was before.
Booking Flow with Guest Form Add-on

The customer visits your website or Checkfront reserve page and selects the items they wish to add to their booking.
When ready, they will fill out the booking form and make a payment via your Payment Provider.
Upon a successful payment, the Guest Details screen will be displayed (see below).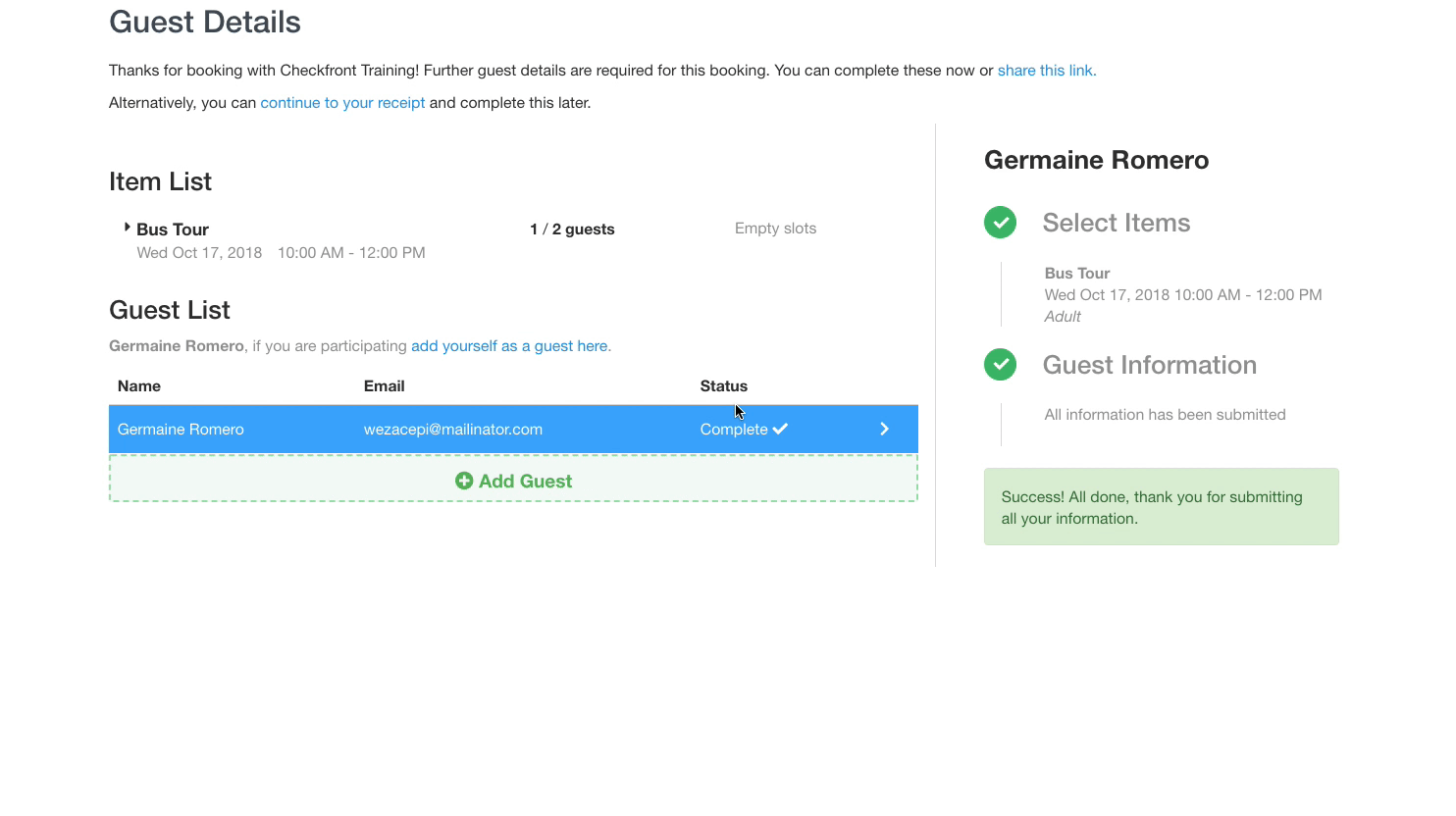 This screen displays a list of the items booked and a link to add individual guest information to the booking.
To the left of each item in the Item List is a small arrow (highlighted in the screenshot above). Clicking on this will reveal a breakdown of how the guest parameters are divided up. This particular booking is made up of 2 adults and 2 children. If you remember back to earlier in this document, we added both adults and children as parameters to be recognized by the guest form.

In the screenshot above, the number of guests on the booking is represented by the number on the right. The number on the left depicts the number of guests that have already been added to the form. In this case, there are 4 people in the booking and no guests have been added to the form yet.
The primary booker can also easily add themselves as a guest by pressing the "add yourself as a guest here" link. This link will auto-populate the form for them, making it quick and easy to get through the guest form.
So, with that in mind, we should probably add some guests to this booking!
---
< Guest Form: Rearranging/Archiving Fields | Guest Form: Adding a Guest >
---