---
Plan Availability: ✓ Soho | ✓ Pro | ✓ Plus | ✓ Enterprise | ✓ Flex |
Locate: Manage > Integrations > Guest Management > Guest Forms
Prerequisites:
Admin permissions to manage Integrations.
The Guest Form feature is available to both those using items (Inventory > Items), a key feature of our classic version of Checkfront and those using products (Inventory > Products), a key feature of our newest version of Checkfront.
New to Checkfront - Products ✨

Products (Inventory > Products) is the successor feature to (Inventory > Items) and is available in our newest version of Checkfront.

Not yet on our newest version and interested in upgrading? Please contact our Technical Support team for more information.

Discover more product-related help articles here: Products (New).
In this article, we look at how Guest Forms fit into the Customer booking flow.
New to the Guest Form? Be sure to read the first article in this series for an introduction!
Please read the full series of articles, accessed at the side and bottom of this page, to learn more about the full capabilities of the Guest Form feature.
---
Now that your Guest Form is ready for use, it's time to see how it fits into the booking flow.
Booking Flow with Guest Form Integration

The Booker visits your website or Checkfront reserve page and selects the items or products they wish to add to their booking.
When ready, they fill out the booking form and make a payment via your Payment Provider.
Upon successful payment, the Guest Details screen is displayed (see below) from which the Booker can fill out the Guest Form for each Guest or invite Guests to fill out the form themselves.
---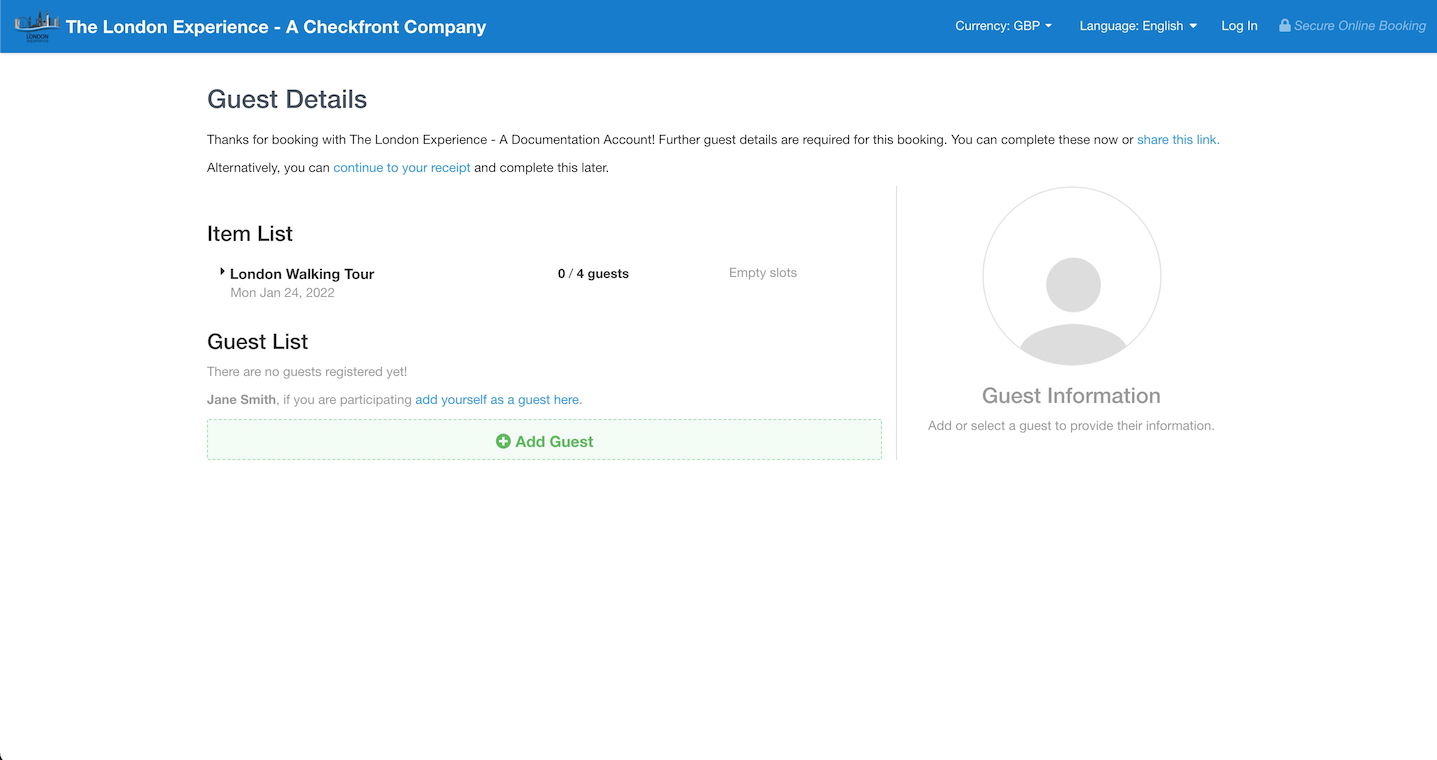 The Guest Details screen displays a list of the products/items booked and a link to add individual Guest Information to the booking.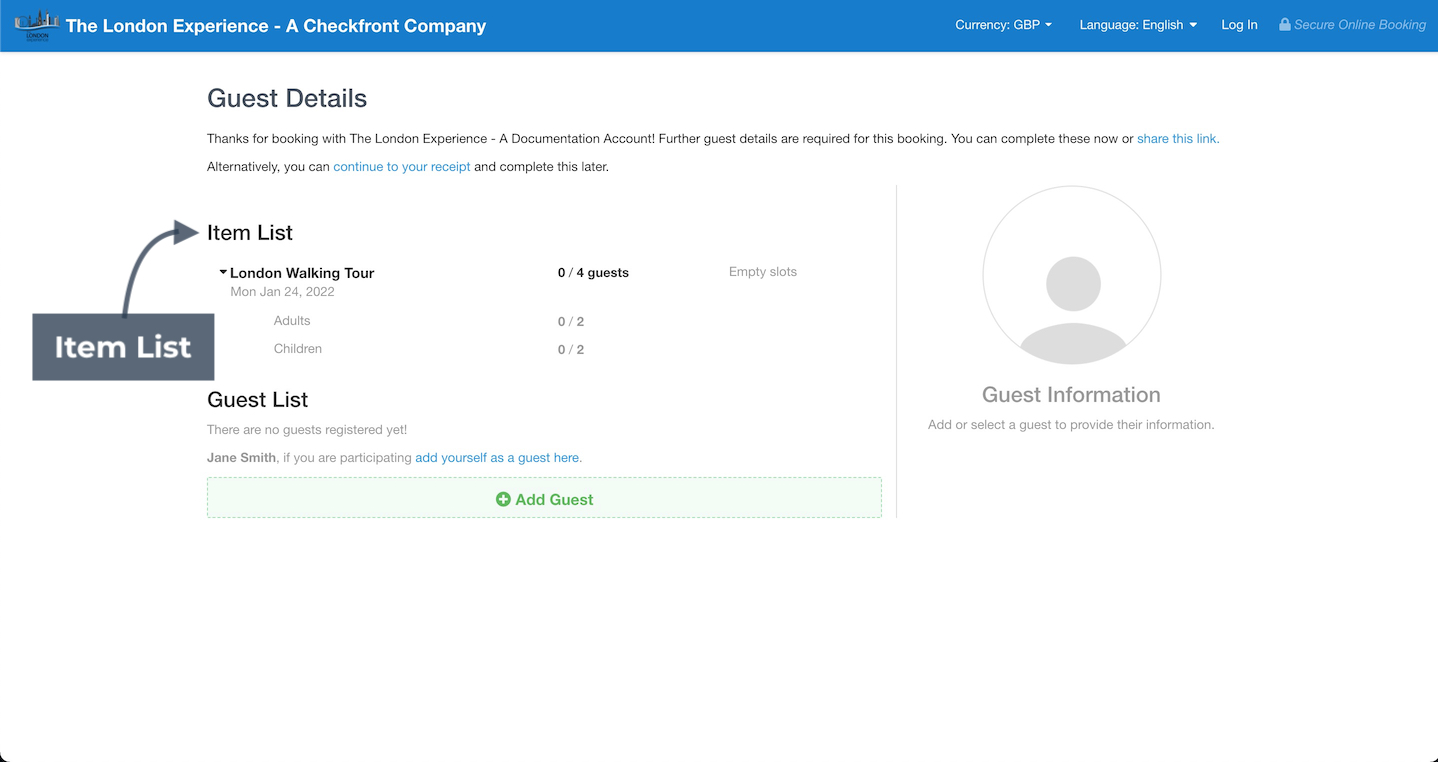 To the left of each item in the Product/Item List is a small arrow. Clicking on this arrow reveals a breakdown of how the Guest parameters are allocated for the booking. This particular booking is made up of two adults and two children.
In the screenshot above, you can see the number of Guests on the booking is represented by the number on the right. The number on the left depicts the number of Guests that have already been added to the list.
In this case, there are four people in the booking and no Guests have been added to the list yet.

How does the primary Booker add themselves as a Guest?
The primary Booker can also easily add themselves as a Guest by pressing the labelled add yourself as a guest here link. This link auto-populates the form for the Booker, making it quick and easy to get through adding Guest details.
In the next article, we look at adding Guests to this booking!
| | |
| --- | --- |
| | Guests are permitted to skip filling out Guest Details at the time of booking by selecting Continue to your receipt. There is no option to require that Guests fill out these details before they advance to the booking receipt. |
---
< Guest Form: Rearranging/Archiving/Restoring Fields | Guest Form: Adding Guest Details >
---