---
Plan Availability: ✓ Soho | ✓ Pro | ✓ Plus | ✓ Enterprise | ✓ Flex |
Locate: Manage > User Accounts > Staff Accounts > New Staff Account/Edit Account > Permissions
Prerequisites: Administrator access permissions
New to Staff Accounts? Please read the first article in this series: Staff Accounts: Introduction.
Check out the following articles to learn more about Partner and Customer User Accounts:
---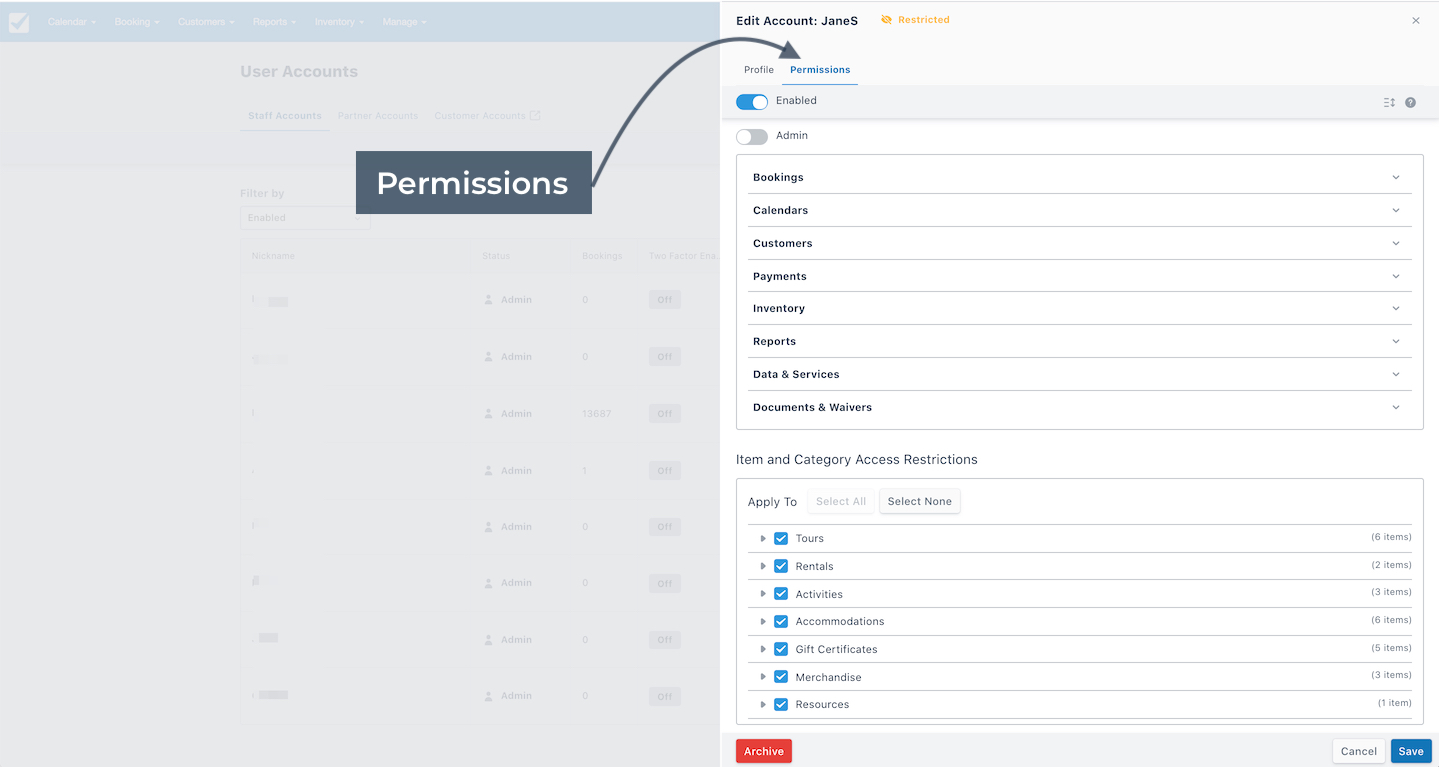 By default, the new account will be configured with Administrators (Admin) privileges. This gives the account full access to the system including features and functionality listed within the Manage menu.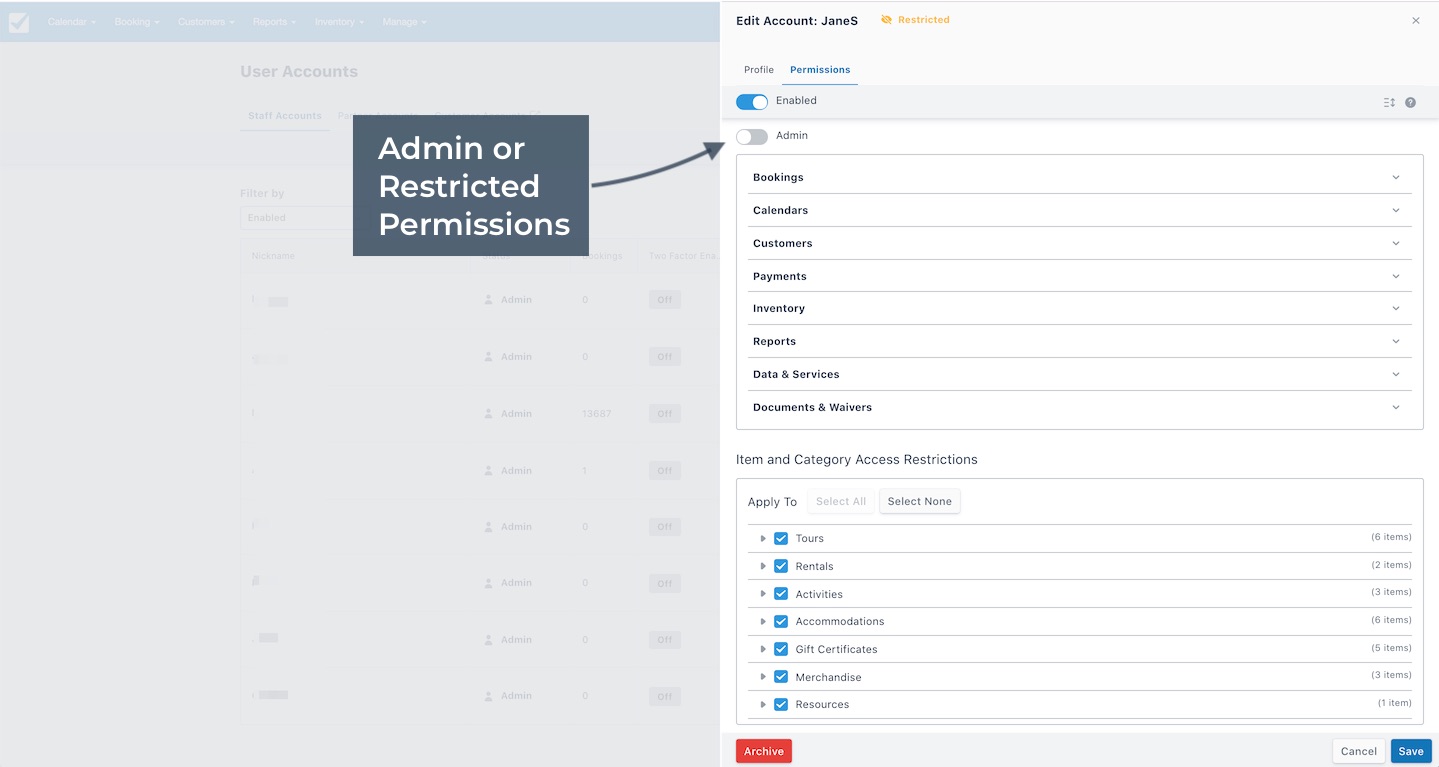 The Admin control can be turned off, so that you can view and restrict the Staff member's Permissions.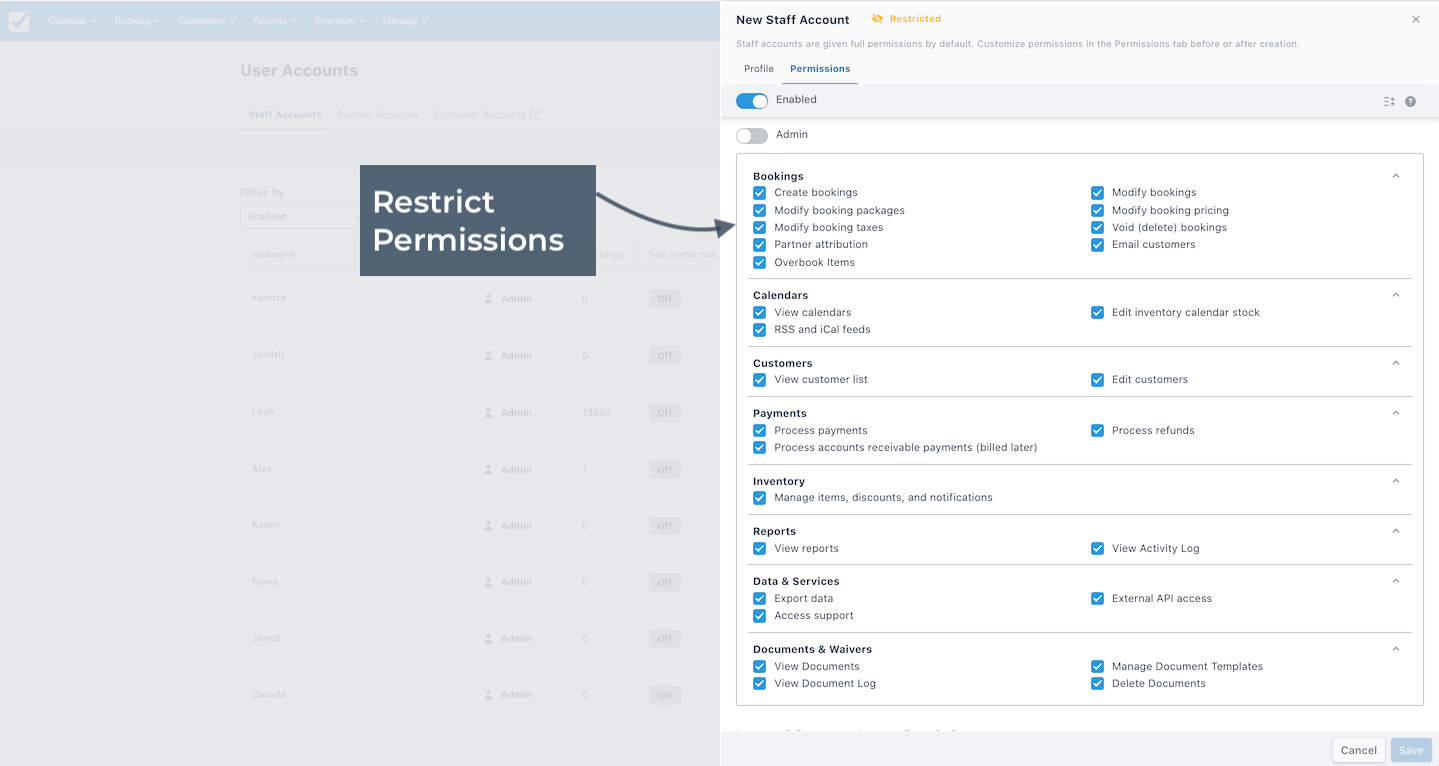 With Admin Permissions disabled the categories of system Permissions are made accessible. By default, all listed Permissions are selected. Restricted Users do NOT have access to the Manage menu.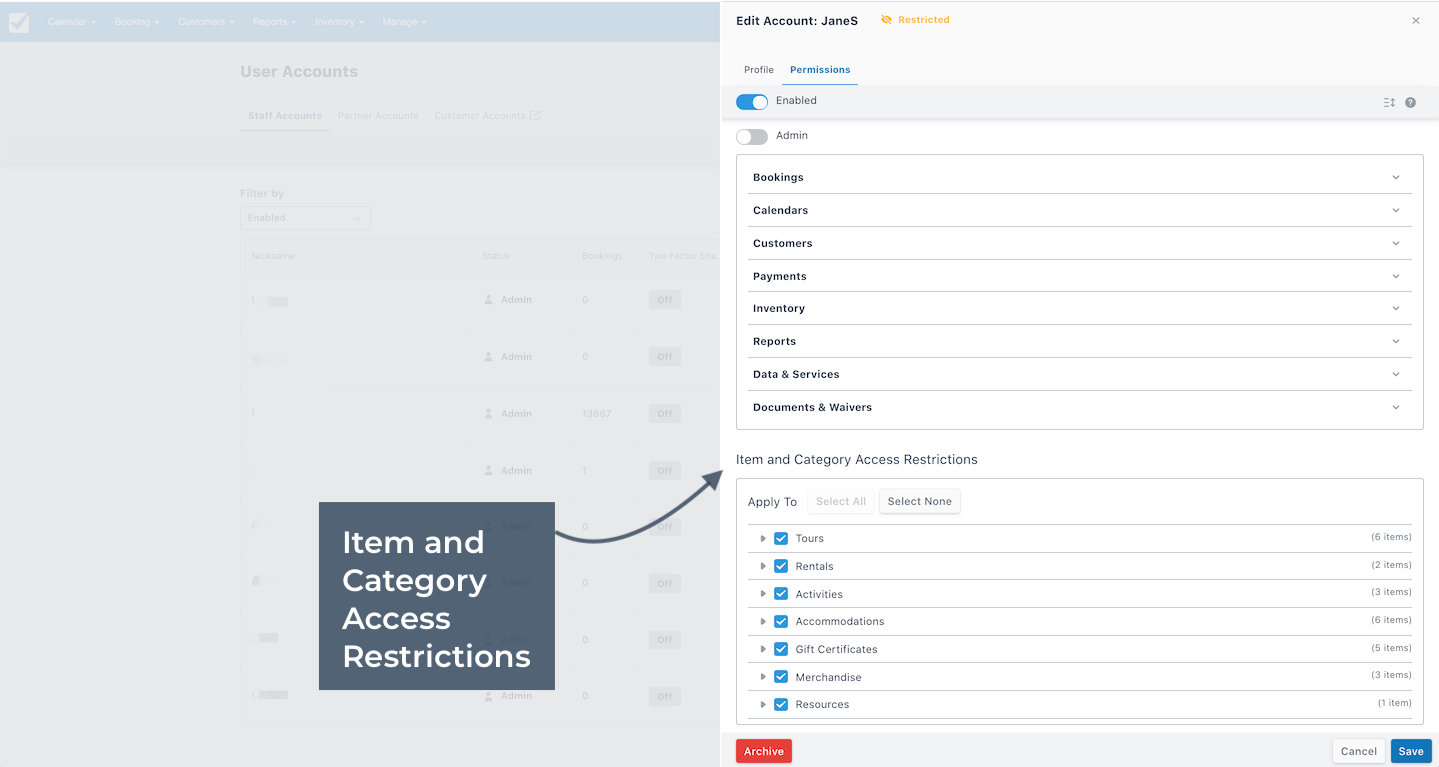 You can also restrict Staff Account access by Category or Item. By default, all Items and Categories are selected.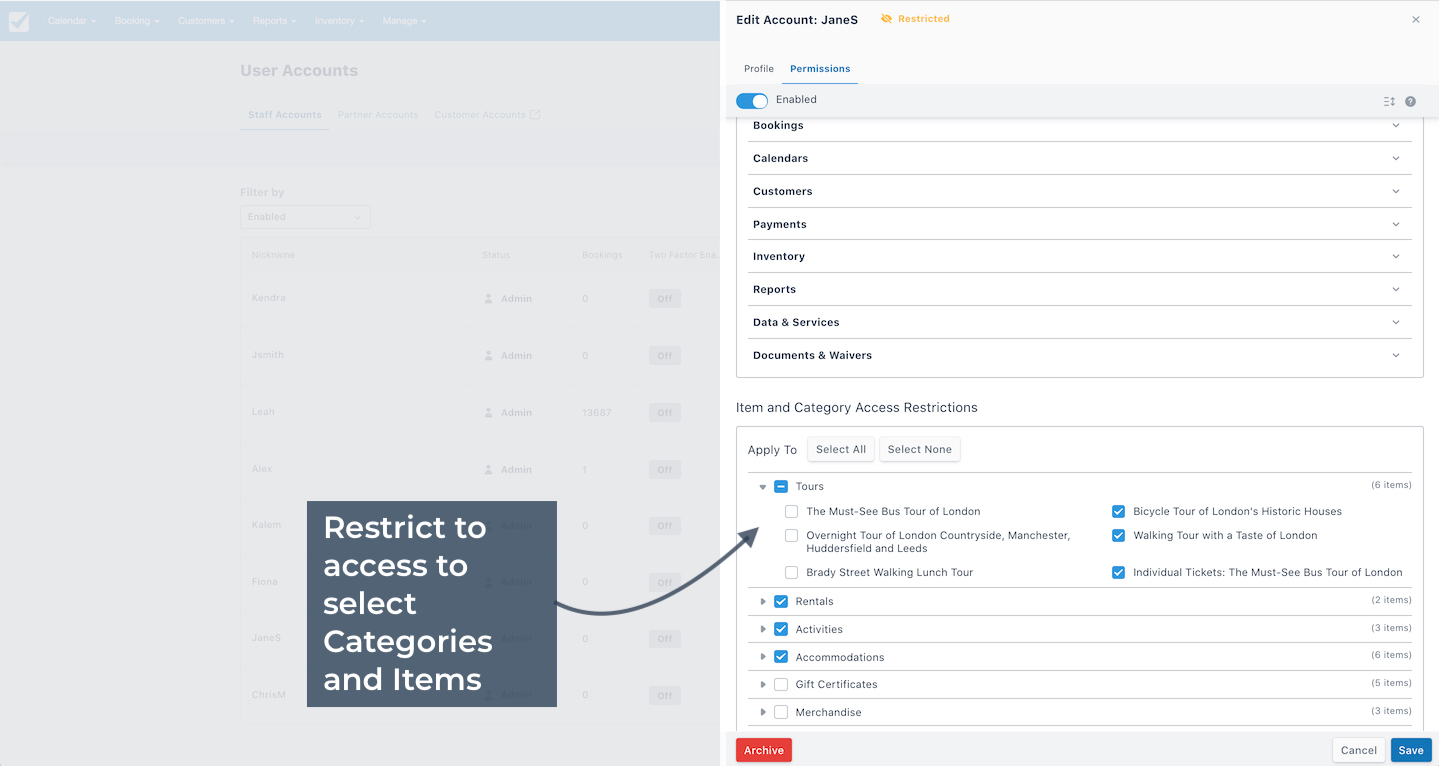 Simply remove the check-mark next to the Category or Item to remove access. Don't forget to Save your changes!
Use the Select All and Select None buttons to add or remove all permissions with one click rather than selecting each permission individually.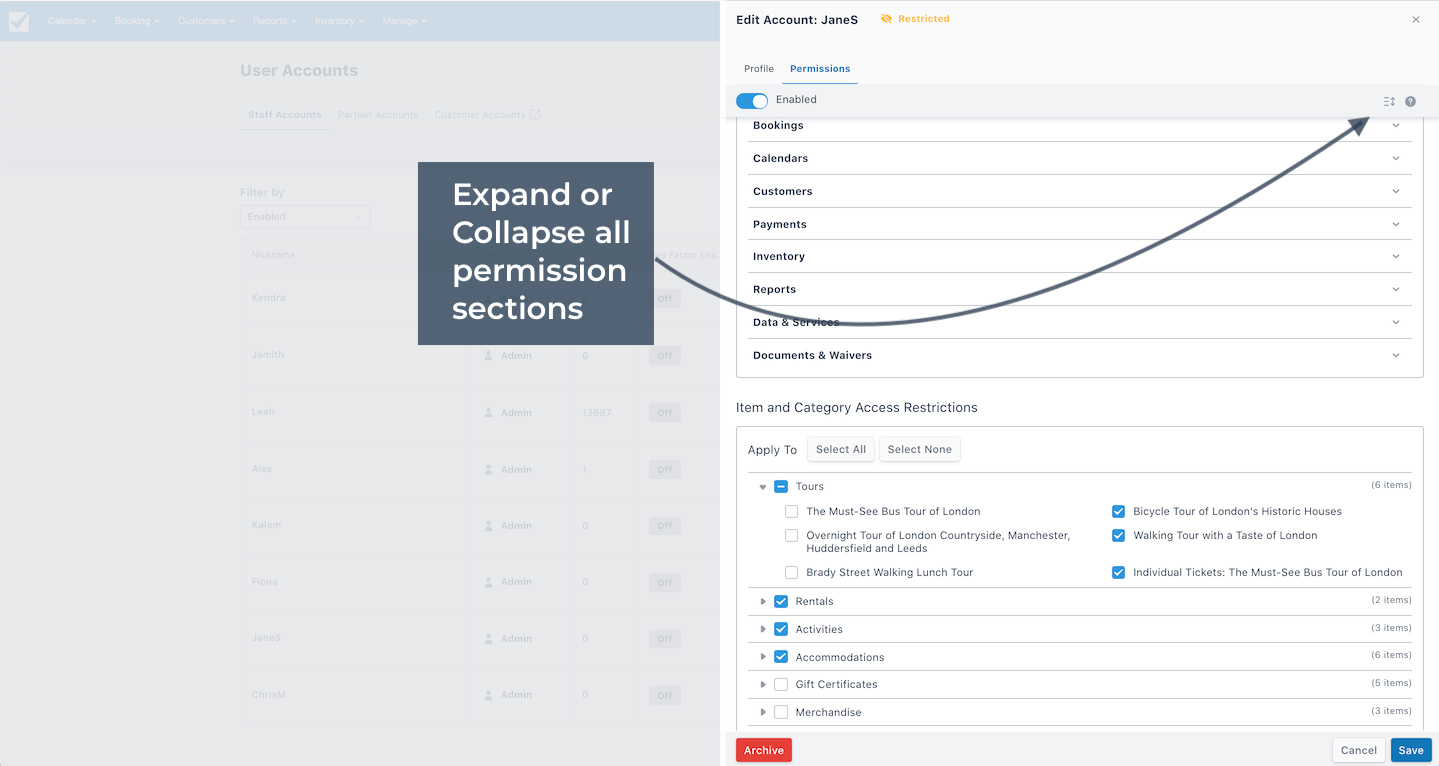 Click on the Expand/Collapse icon at the top of the Permissions list to quickly and easily Expand and Collapse the permission sections in one move!
---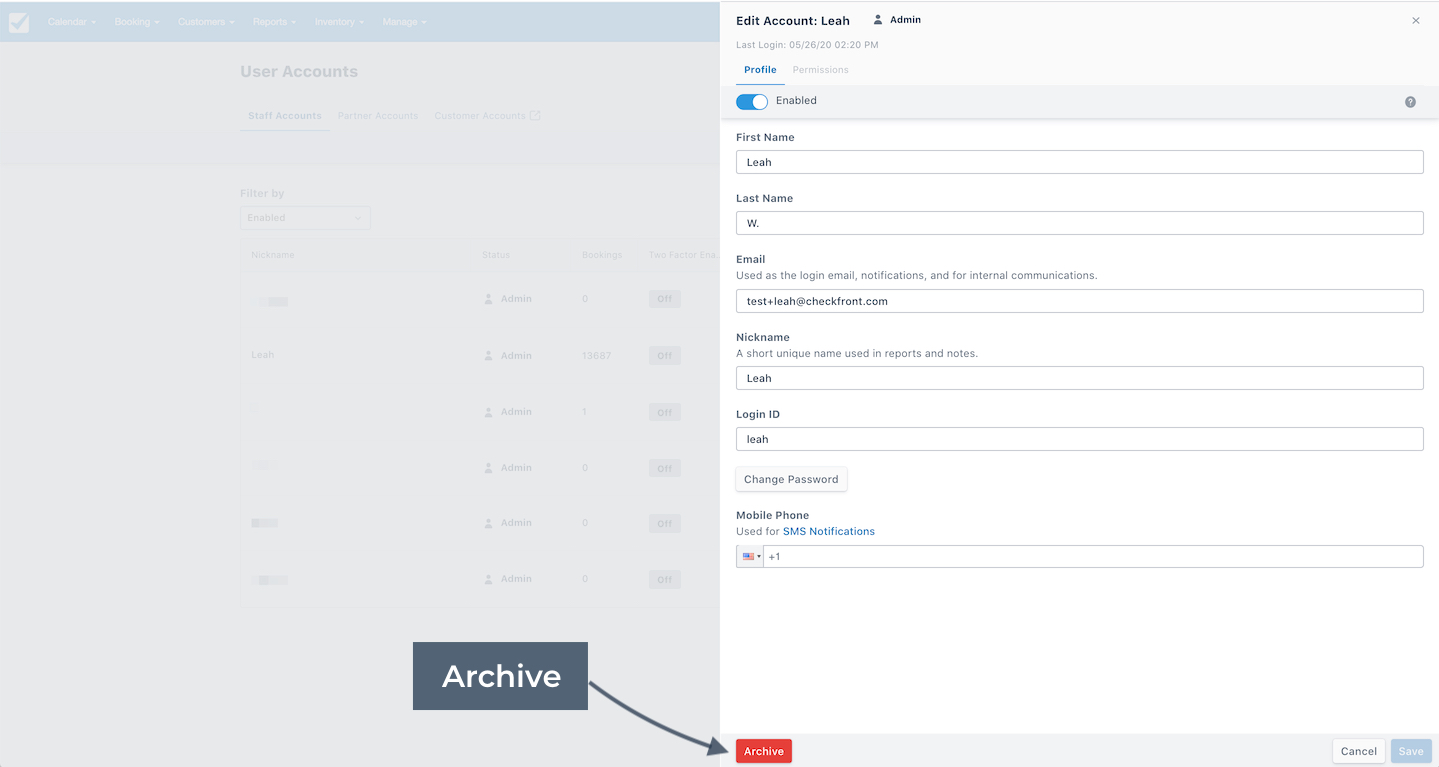 Staff Accounts can be archived if no longer needed or created in error. Simply click the Archive button found at the bottom of the Edit Account page.
Archived accounts can be found with the Staff Accounts list if you filter by the Archived status. From there you can Edit the Account and Unarchive the Staff member if need be.
| | |
| --- | --- |
| | Archived Staff Accounts do not count towards total Staff Accounts. If you archive a Staff Account, this opens up a space for a new Staff Account! |
---
< Staff Accounts: Staff Profile Settings |
---