---
Prerequisites:
The Drupal integration is available to both those using items (Inventory > Items), a key feature of our classic version of

Checkfront, and those using products (Inventory > Products), a key feature of our newest version

of

Checkfront.
New to Checkfront - Products ✨

Products (Inventory > Products) is the successor feature to (Inventory > Items) and is available in our newest version of Checkfront.

Not yet on our newest version and interested in upgrading? Please contact our Technical Support team for more information.

Discover more product-related help articles here: Products (New).
---
By default, the item or product categories you have created in your account are displayed in a dropdown menu.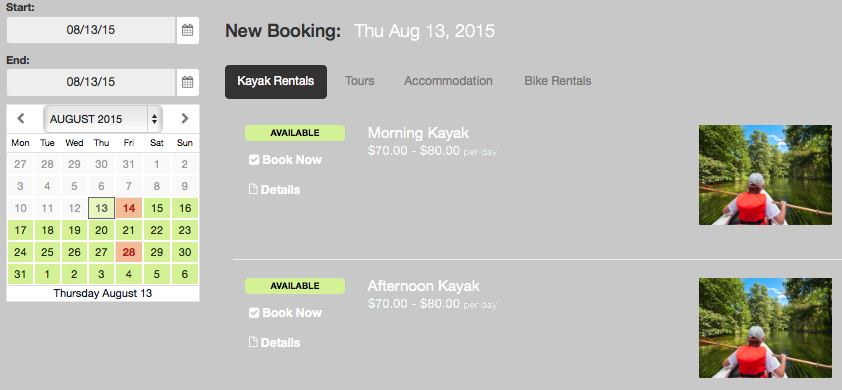 If you check the Tabs As Categories option, however, then they instead display in the booking portal as individual tabs, which can be clicked on to view their content.

The search field and calendar can be useful for finding just the right item or product to book.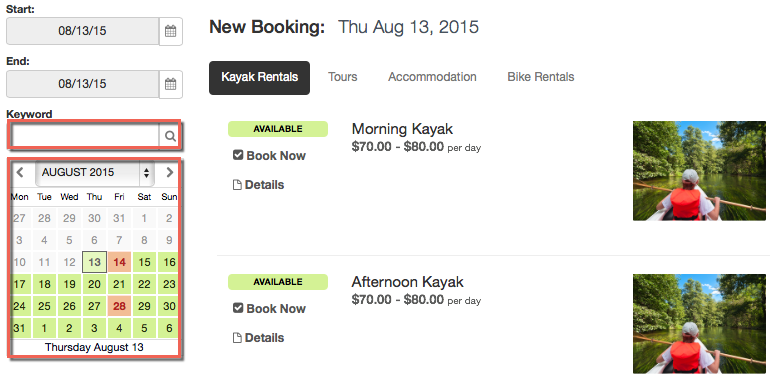 Sometimes, though, you may wish to display a more basic booking form on your website. In this case, you can choose to hide the search box and calendar from view.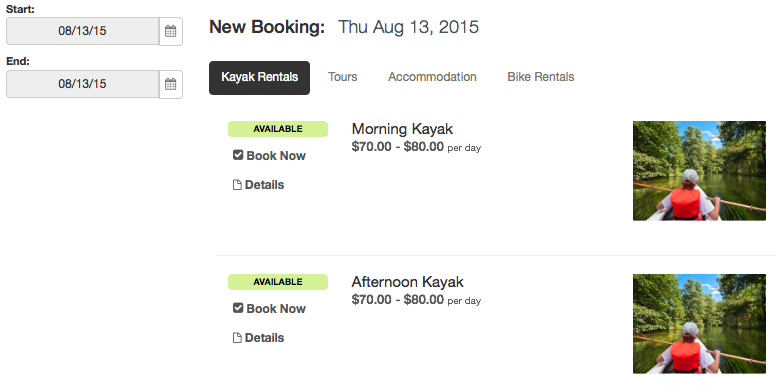 If you are placing the shortcode onto a web page that is aimed at a specific item(s) or product(s), then you can use the Display option to select which ones are to be included on the page.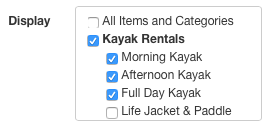 Uncheck the box labeled All Items and Categories for items or All Products and Categories for products to reveal the individual selections. Select the ones you like by checking each one in turn.
All other items or products are filtered from the booking portal you are creating.
If you have a discount code you would like to be automatically included in the booking portal, then you may select it from this drop-down list.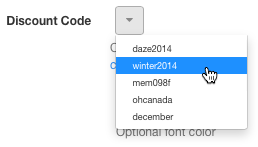 All prices shown to the customer now reflect the discount you have chosen.
This is a pretty self-explanatory option! If you wish the text in the booking portal to be a different colour, then simply choose one from the colour picker.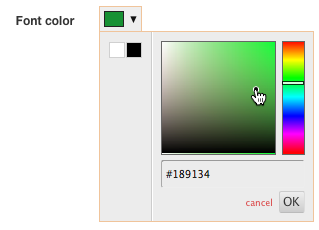 You can enter a specific hex colour value in the field provided if required.
If your website uses a specific standard font family, such as Arial or Tahoma, then you can enter it here. Once published, the booking portal takes on the same format.
If required, then you can fast-forward the booking portal to a specific date. By default, the system shows the current date unless you have a cutoff rule set. This option enables the customer to land on a set date at some point in the future.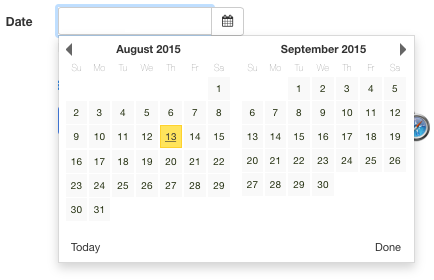 Click on the field to open the calendar and select your date. You can use the small black arrows to advance the months back and forth.
And that's it for the basic options. At this point, you can click the Generate Code button and paste the results into your web page.
Before you do that, though, you may wish to have a quick look at the advanced options to further refine the look and feel of your booking portal.
---
Just like the font colour above, you can also select a colour for the background of your booking portal.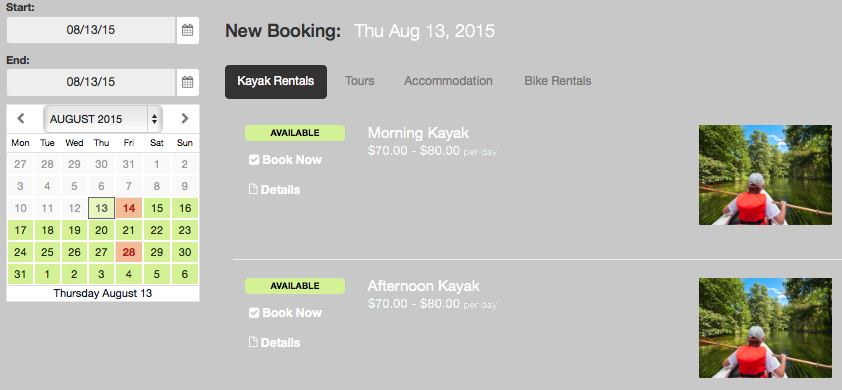 In most cases, white is just fine, but if you feel the urge...
Same as the start date above, but you can also add a specific end date if you only wish to show availability between a set period of time.
A tracking ID is simply a code that can be added to the booking portal for future reference. The ID code shows on your invoices so you know where the booking came from specifically. This is great for tracking advertising campaigns and things like that.

Check out this support document for more information.
If you'd like to display the booking portal in a specific language, then choose it from the list of available options.
---
< Drupal Plugin: Shortcode Generator | Drupal Plugin: Working with the Shortcode >
---