---
Plan Availability: ✓ Soho | ✓ Pro | ✓ Plus | ✓ Enterprise | ✓ Flex |
Locate: Manage > Integrations > Website Integrations > Booking Widget
Prerequisites:
Ability to copy and paste into your website code or help from a skilled person to do this for you!
The Booking Widget is available to those using items (Inventory > Items), a feature of our classic version of Checkfront.
Interested in using the Booking Widget with products (Inventory > Products)? Your account must be a member of our Early Access Program.
Early Access Program

The new product feature mentioned in this article is currently part of our Early Access Program, which means it is available to select Customers to try out and provide us with feedback.

To learn more about becoming part of our Early Access Program check out our related blog post or contact our Technical Support team.

Find our complete set of help articles related to the Early Access Program here: Early Access Program.
In this article, we cover how to find the Booking Widget integration, access settings, and quickly generate code.
Read the full set of articles in this series for a complete understanding of how the integration can be configured and added to your website.
---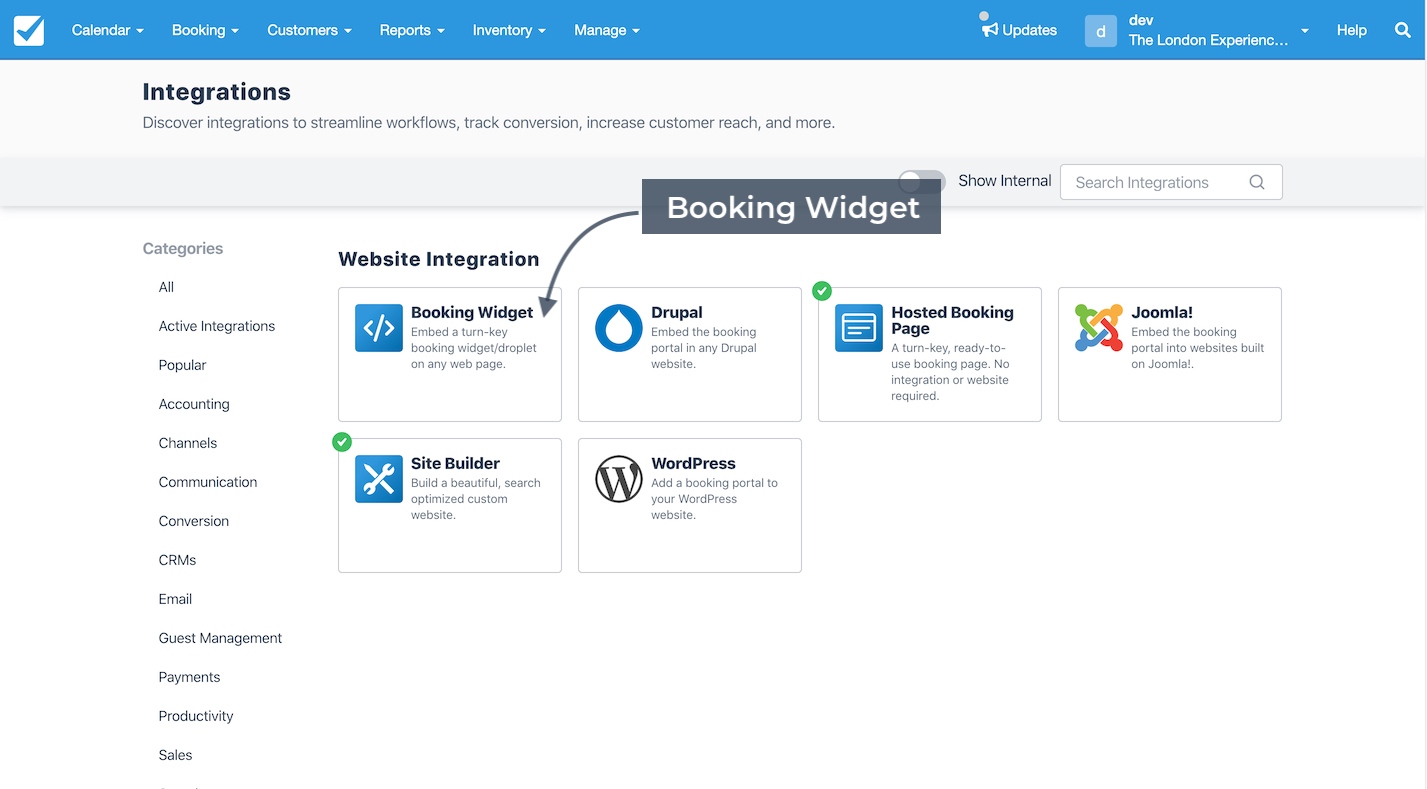 To access the Booking Widget setup screen...
Select Integrations from your Manage menu in the main menu bar.
Search by the keyword Booking Widget to quickly filter for the integration.
Next, hover your mouse over the Booking Widget tile and click it to be brought to the setup screen.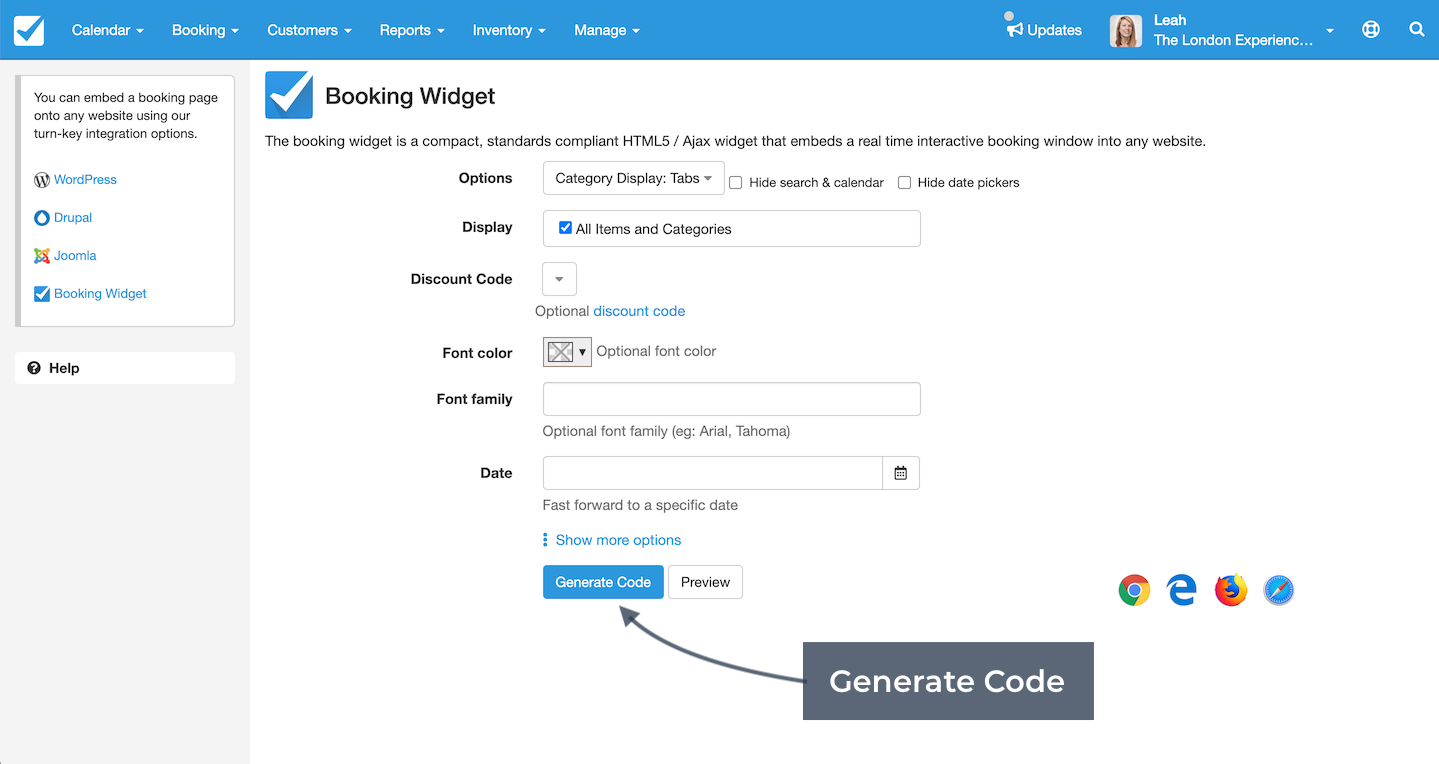 Generating the Booking Widget code for your website is easy. All you need to do is configure a few basic options and Checkfront will do the rest.
At the bottom of the page, just above the Generate Code button, there's a link to Show more options. These are slightly more advanced features, we look at those in an upcoming article in this series.
Let's start, though, with a look at the basic set of configurable options available with the Checkfront Booking Widget. See the next article in this series for further information.
---
< Booking Widget: Introduction | Booking Widget: Configurable Options >
---