---
Plan Availability: ✓ Soho | ✓ Pro | ✓ Plus | ✓ Enterprise | ✓ Flex |
Locate: Manage > Add-ons > Website Integrations > Droplet >Setup
Prerequisites: Ability to copy and paste into your website code or some lovely person to do this for you!
In this article, we cover how to find the Droplet add-on, access settings and quickly generate code.
Read the full set of articles in this series for a complete understanding of how the add-on can be configured and added to your website.
---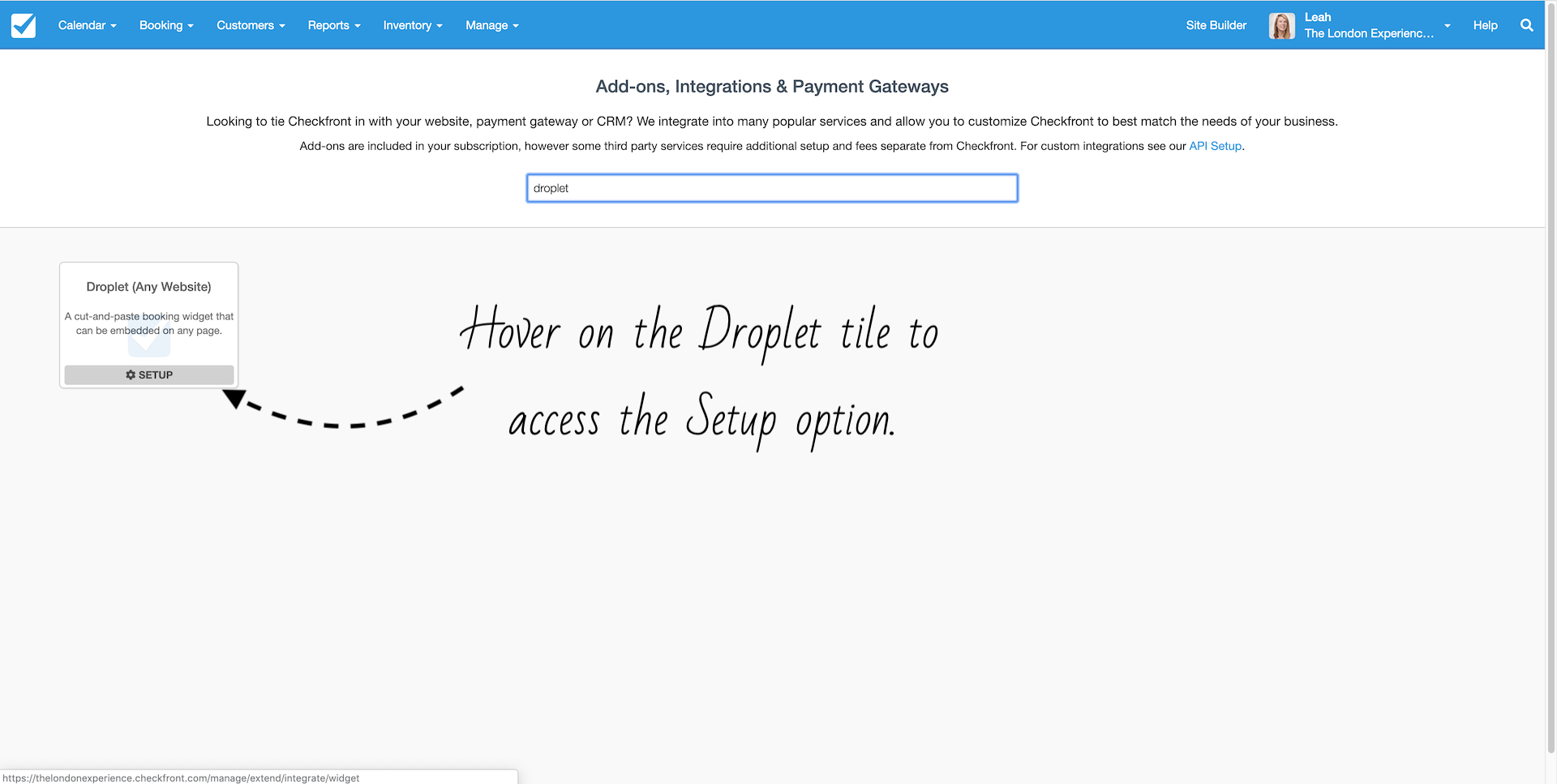 To access the Droplet setup screen...
Select Add-ons from your Manage menu in the main menu bar.
Search by the keyword Droplet to quickly filter for the add-on.
Next, hover your mouse over the Droplet (Any Website) tile and click the SETUP button.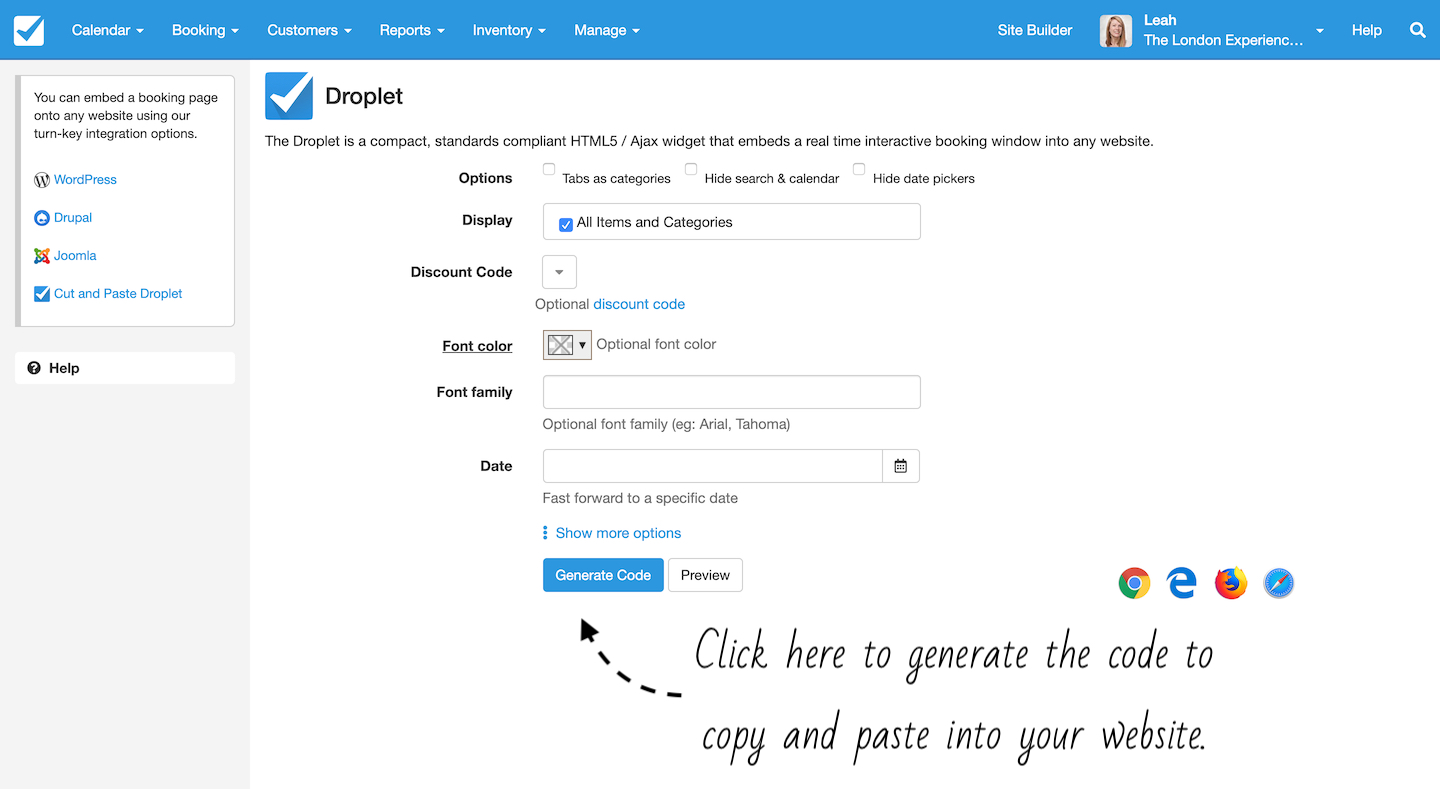 Using setup to generate the
Droplet
code for your website is easy. All you need to do is configure a few basic options and Checkfront will do the rest.
You'll notice at the bottom of the page, just above the Generate Code button, there's a link to Show more options. These are slightly more advanced features and we'll look at those in the following article. Let's start though with a look at the basic set of configurable options available with the Checkfront Droplet. See the next article in this series for further information.
---
< Checkfront Droplet: Introduction | Checkfront Droplet: Configurable Options >
---