What is a "booking"?
Checkfront counts each single, unique invoice as a booking. The booking ID is what makes each booking unique. An invoice can contain many items, various dates, and can be modified at any time. We may use "booking" and "invoice" interchangeably.
How many bookings do I get?
The Annual Booking volume allowance is based on the plan you purchased. See https://www.checkfront.com/plans to view each plan's allowance per year.
Which bookings are counted? What if I have canceled bookings?
All bookings are counted regardless of status, including test, void, and canceled bookings. If a unique invoice has been generated, it counts against the plan allowance.
Note, like voided invoices, voided bookings will be removed from the system within 30 days, but still count against your booking allowance.
How do I check the number of bookings I've used?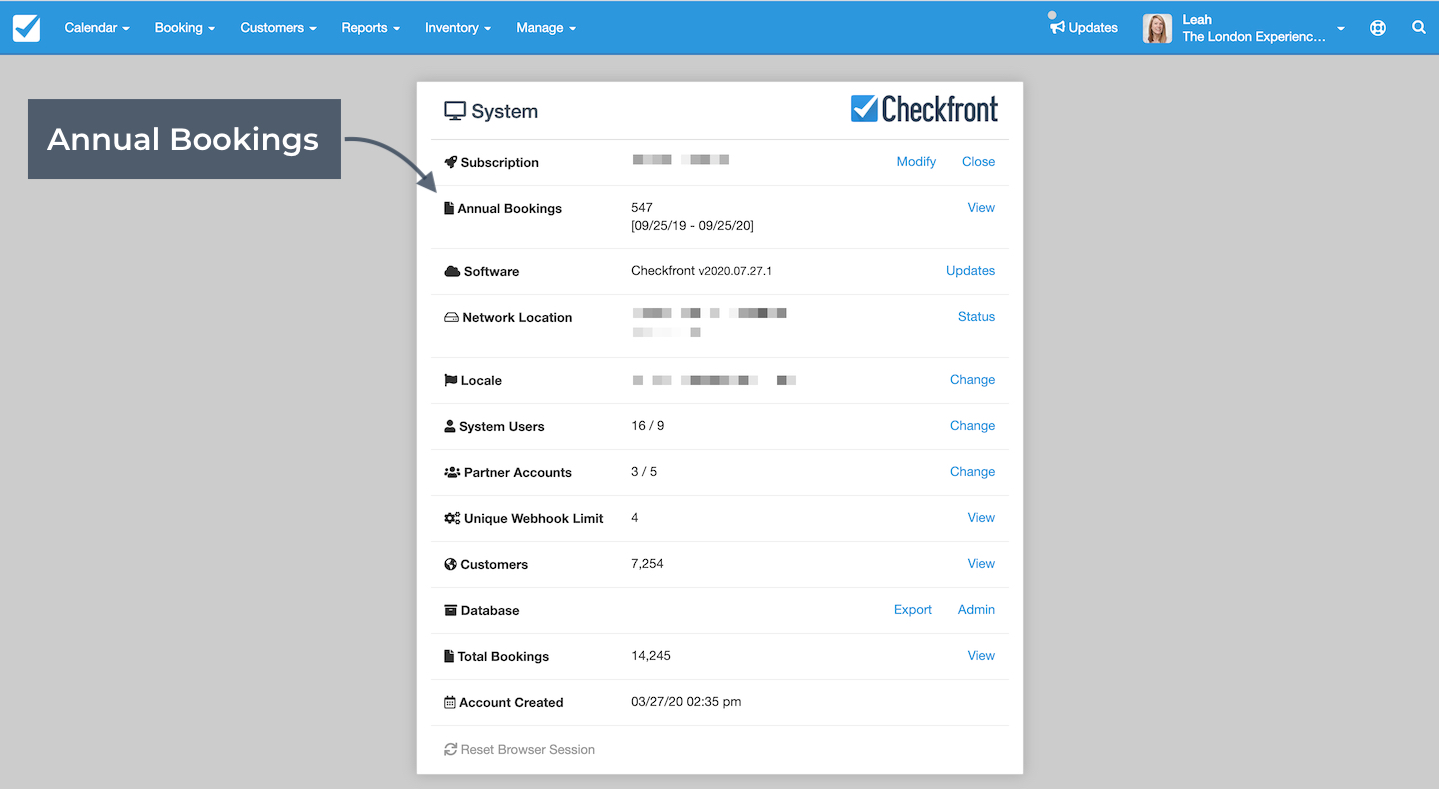 Go to the System information page (Manage > System)
Find the row labeled Annual Bookings
Note, the number of bookings processed is displayed along with the applicable booking volume period.
You can also View associated bookings to date within the Booking Index.


What if I created test bookings?
We give you 100 bookings for testing purposes every year. We will consider your allowance to be your plan amount +100. That means for Soho 1300, Pro 3100, and Plus 6100.
How do you count my "year"?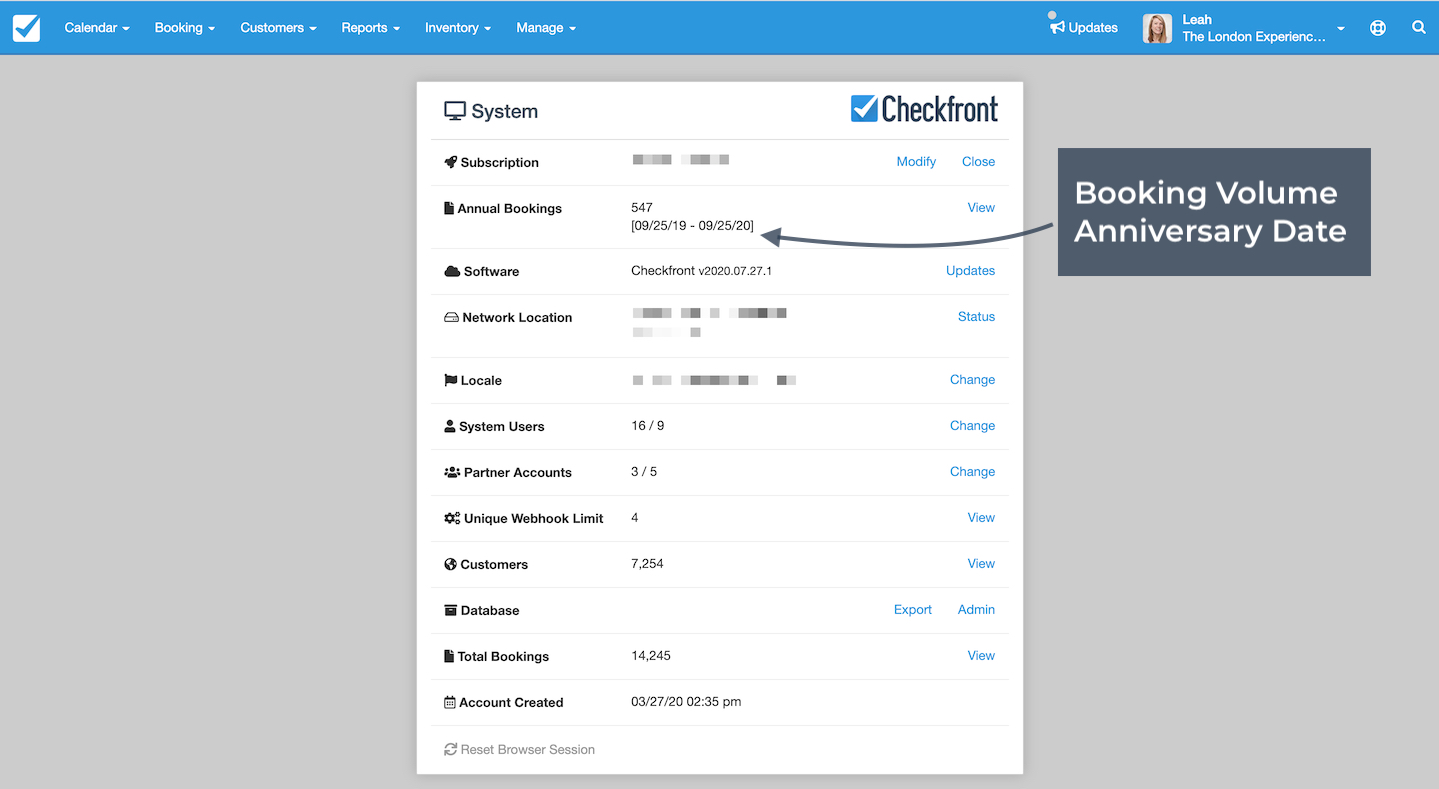 Your booking volume period and anniversary date can be found under Annual Bookings (Manage > System > Annual Bookings).
The year is a 12-month cycle, starting on the date you initially upgraded from trial to a paid plan. On your plan anniversary date, the booking count is reset to zero and you have the full allocation available again.
What happens with my allowance when I upgrade to another plan?
Your current year's allowance is updated to the new plan quantity. The allowance does not reset until the account anniversary date.