---
Plan Availability: ✓ Soho | ✓ Pro | ✓ Plus | ✓ Enterprise | ✓ Flex |
Locate: Manage > User Accounts > Customer Accounts
Prerequisites:
Your Checkfront account must be enabled for Customer Logins.
A Customer account must have been created by the Customer or Staff member.
The Customer Accounts feature is available to both those using items (Inventory > Items), a key feature of our classic version of

Checkfront, and those using products (Inventory > Products), a key feature of our newest version

of

Checkfront.
New to Checkfront - Products ✨

Products (Inventory > Products) is the successor feature to (Inventory > Items) and is available in our newest version of Checkfront.

Not yet on our newest version and interested in upgrading? Please contact our Technical Support team for more information.

Discover more product-related help articles here: Products (New).
In this article, we look at how Customer Accounts can store payment information for future use.
New to Customer Accounts and how they function? Be sure to read the first article in this series for an introduction!
Please read the full series of articles, accessed at the side and bottom of this page, to learn more about the full capabilities of the Customer Accounts feature.
---
If your business is using a Payment Provider that supports Card Tokenization, then your Customers can save time booking without the hassle of continuously re-entering their payment information.
Customer Accounts have the ability to save the payment information used in a booking for ease of use in future bookings.
---
This feature is automatically enabled when a payment is made in the Customer Account.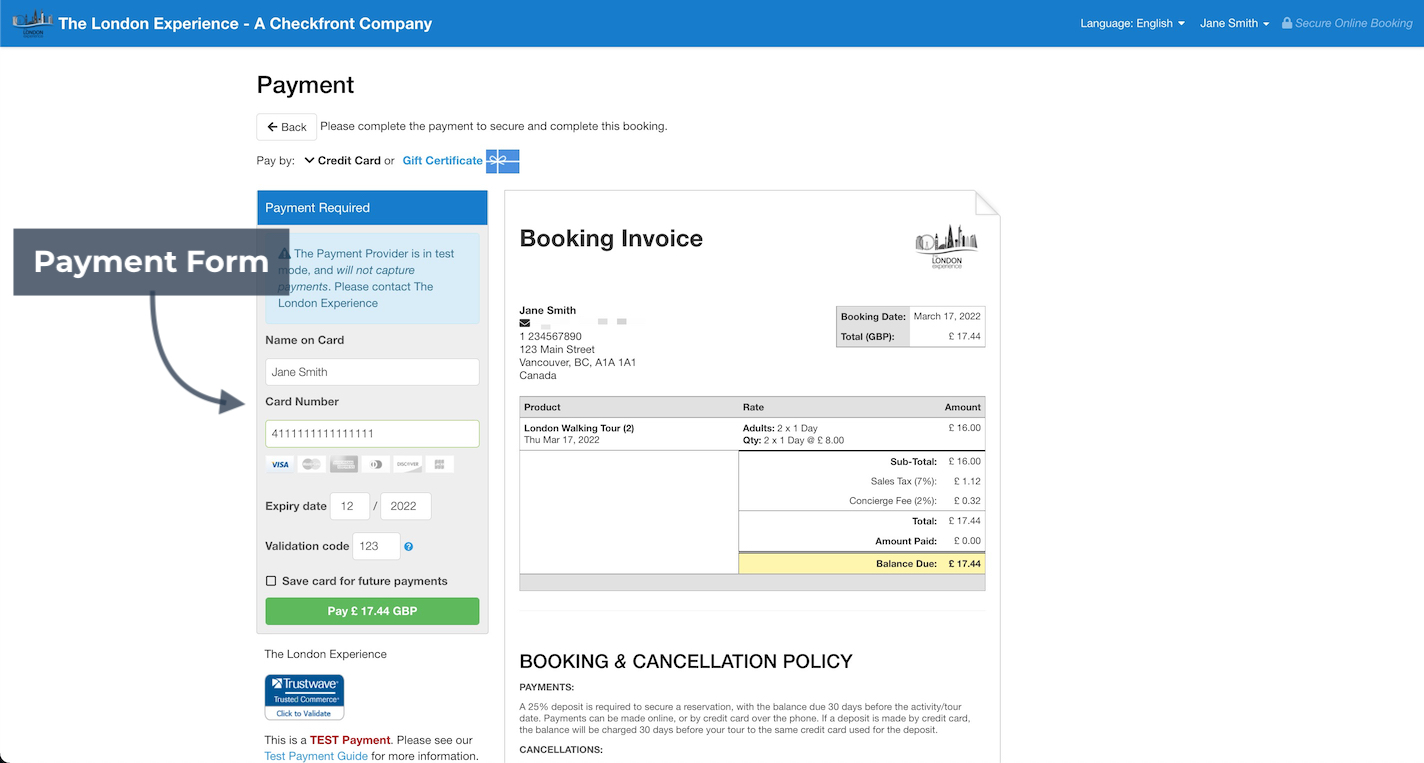 The Customer signs in to make a booking and enter the credit card information as they normally do.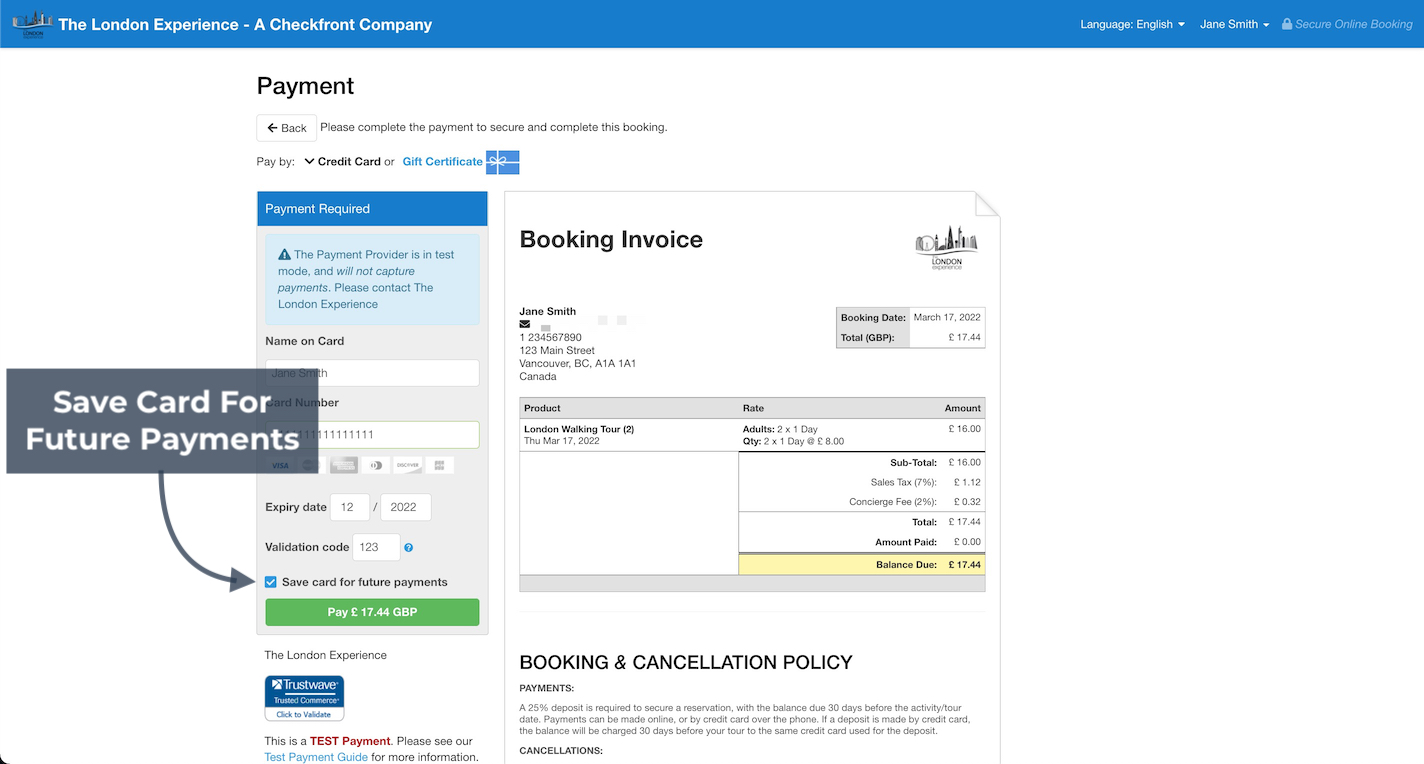 After the payment details are entered and before payment is submitted, they have the option to save the payment method for the next booking made with the Customer Account by placing a checkmark in the Save card for future payments option.
---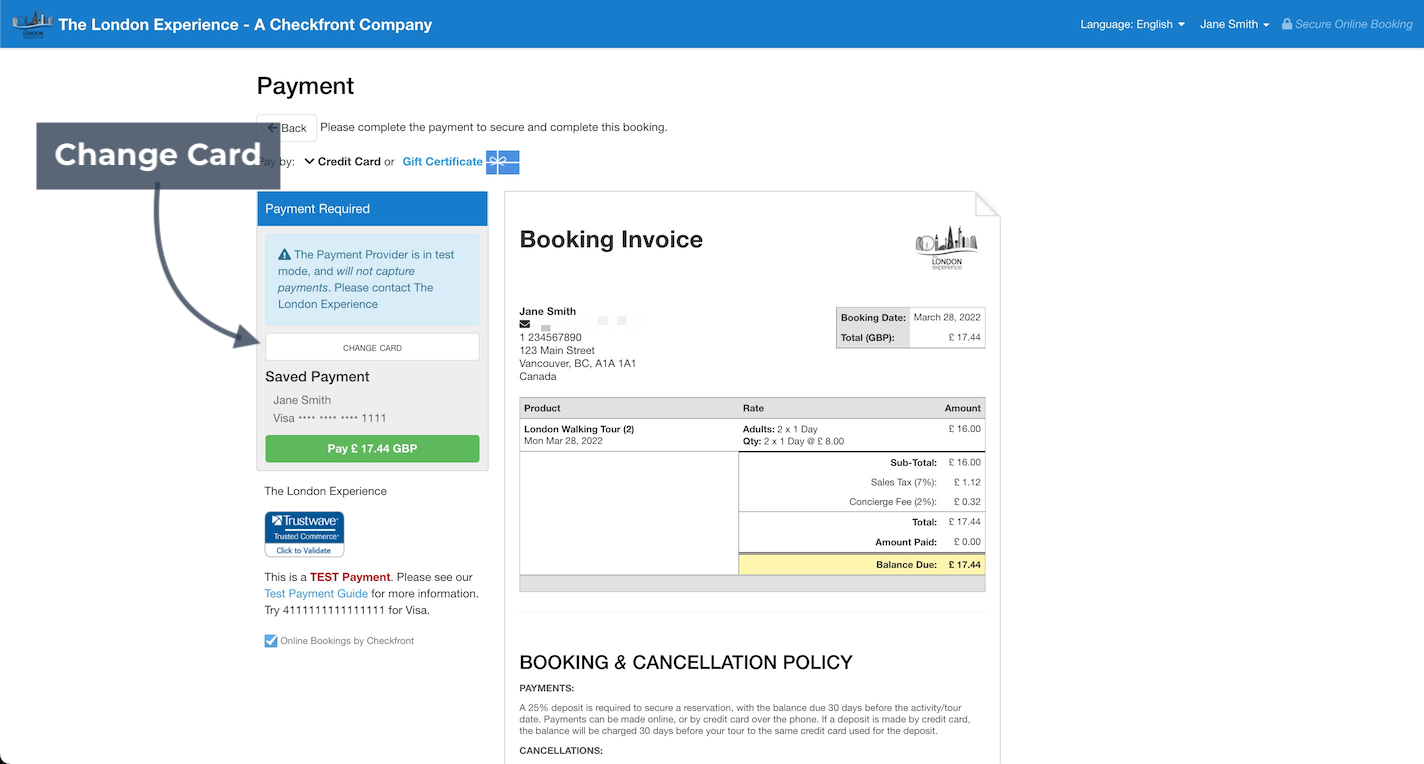 When choosing Change Card within the payment page, your Customer has the option to enter different payment information than what was previously entered and saved.
Entering this new credit card information overwrites the previously saved payment method, replacing it with this new method of payment on the account.
---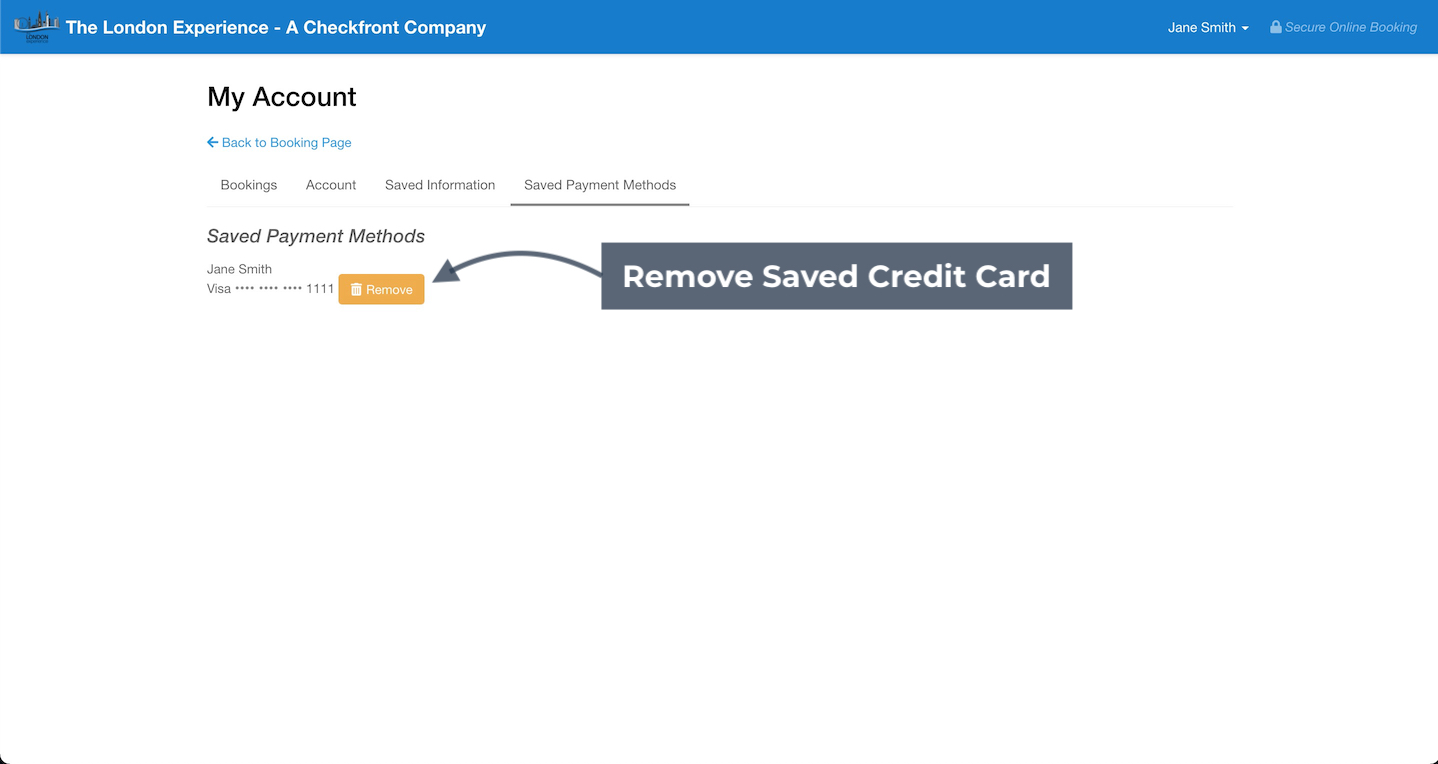 Of course, Customers also have the ability to remove their personal payment information from My Account (Account > Profile > Saved Payment Methods) by selecting Remove beside the saved payment entry.
---
< Managing Customer details (Customer-side) | Managing Customer details (Staff-side) >
---