---
Prerequisites:
Customer Accounts are available to those using items (Inventory > Items), a feature of our classic version of Checkfront.
Interested in using the Customer Directory with products (Inventory > Products)? Your account must be a member of our

Early Access Program.
If your business is using a Payment Provider that supports Card Tokenization, then your customers are able to save time booking without the hassle of continuously re-entering their payment information. Customer Accounts have the ability to save the payment information used in a booking for ease of use in future bookings.
---
This feature is automatically enabled when a payment is made in the customer account. The customer signs in to make a booking and enter the credit card information as they normally would.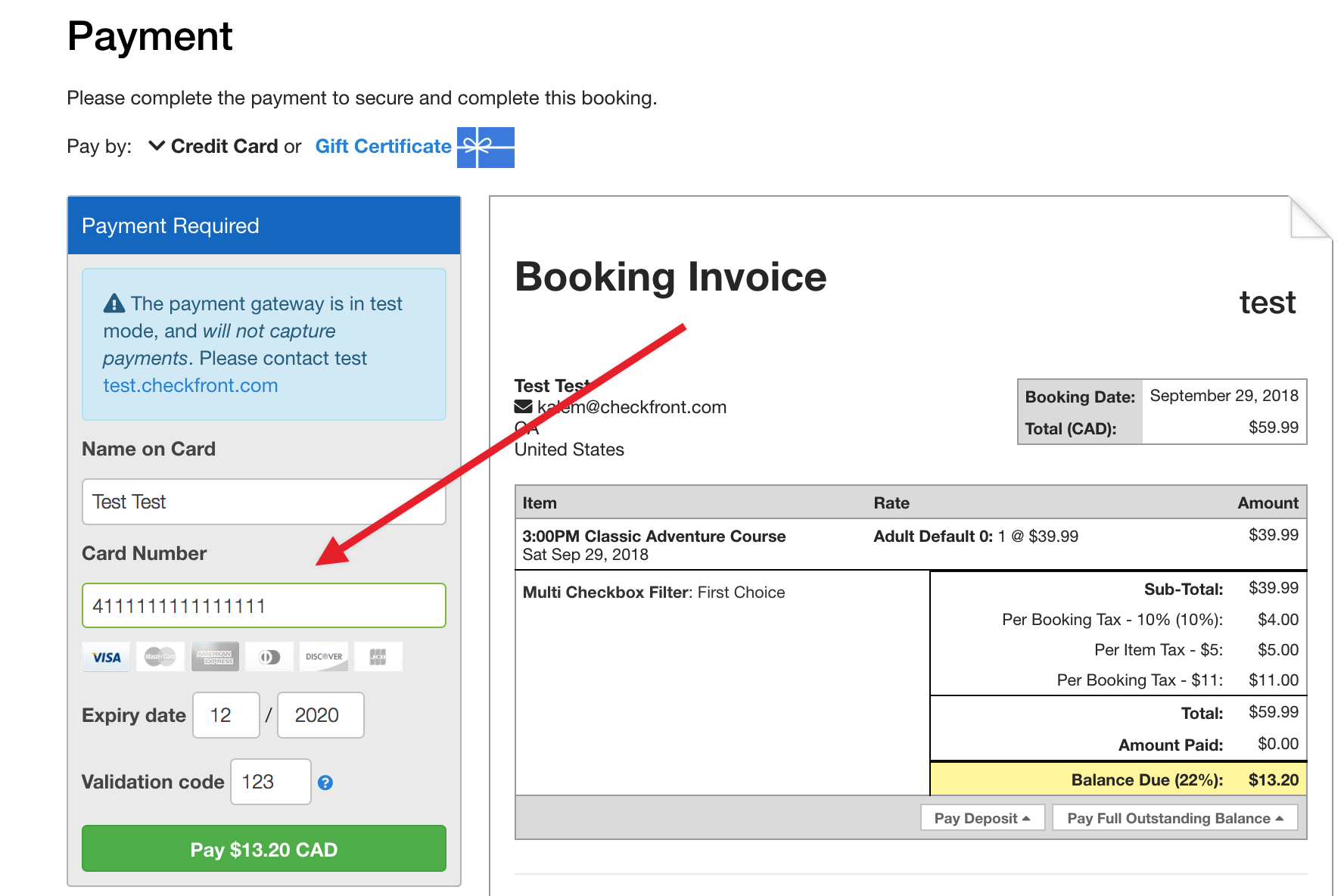 After the payment details are entered, they have the option to save the payment method for the next booking made with the Customer Account.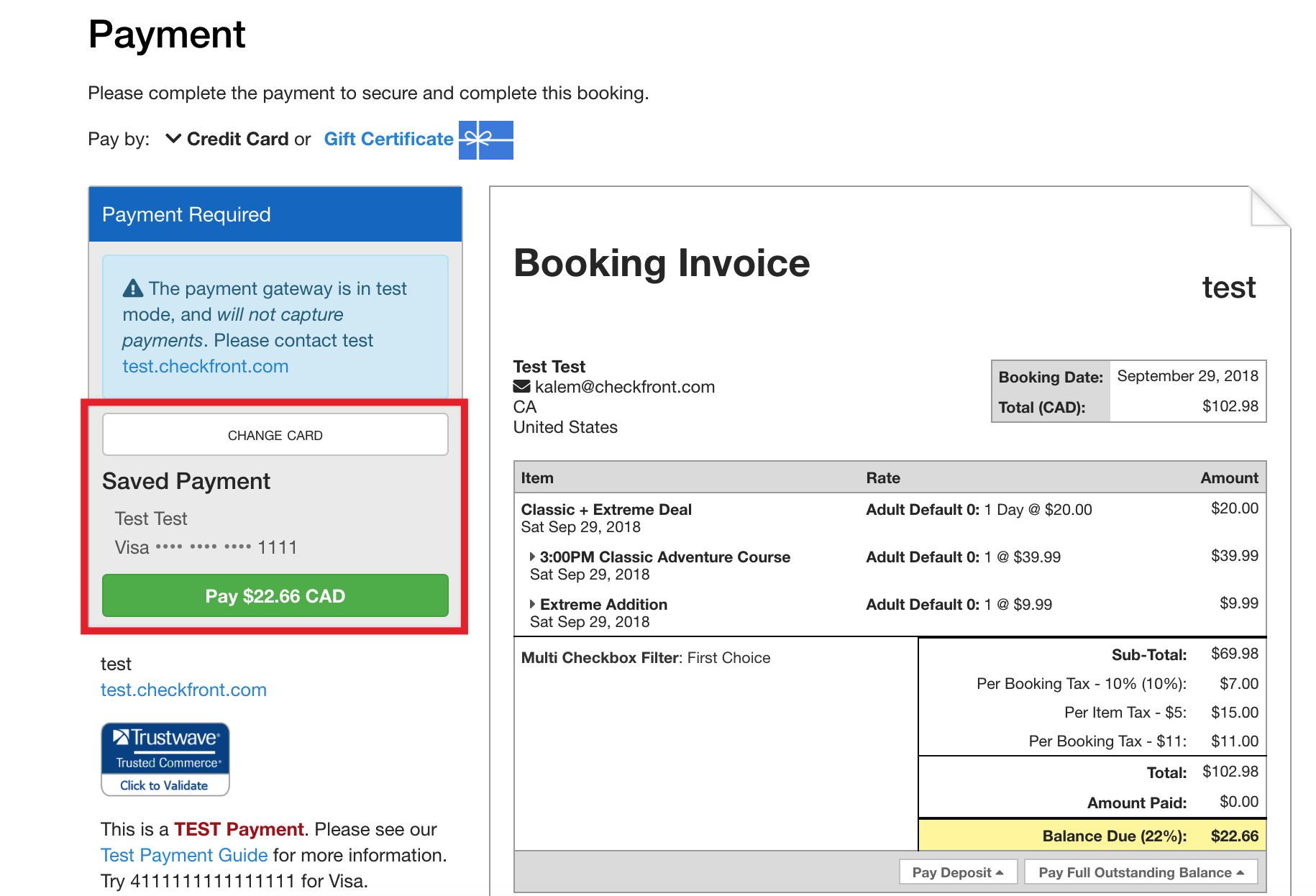 ---
When choosing Change Card during the payment page, your customer has the option to enter different payment information than what was previously entered and saved. Entering this new Credit Card information overwrites the previously saved payment method, replacing it with this new method of payment on the account.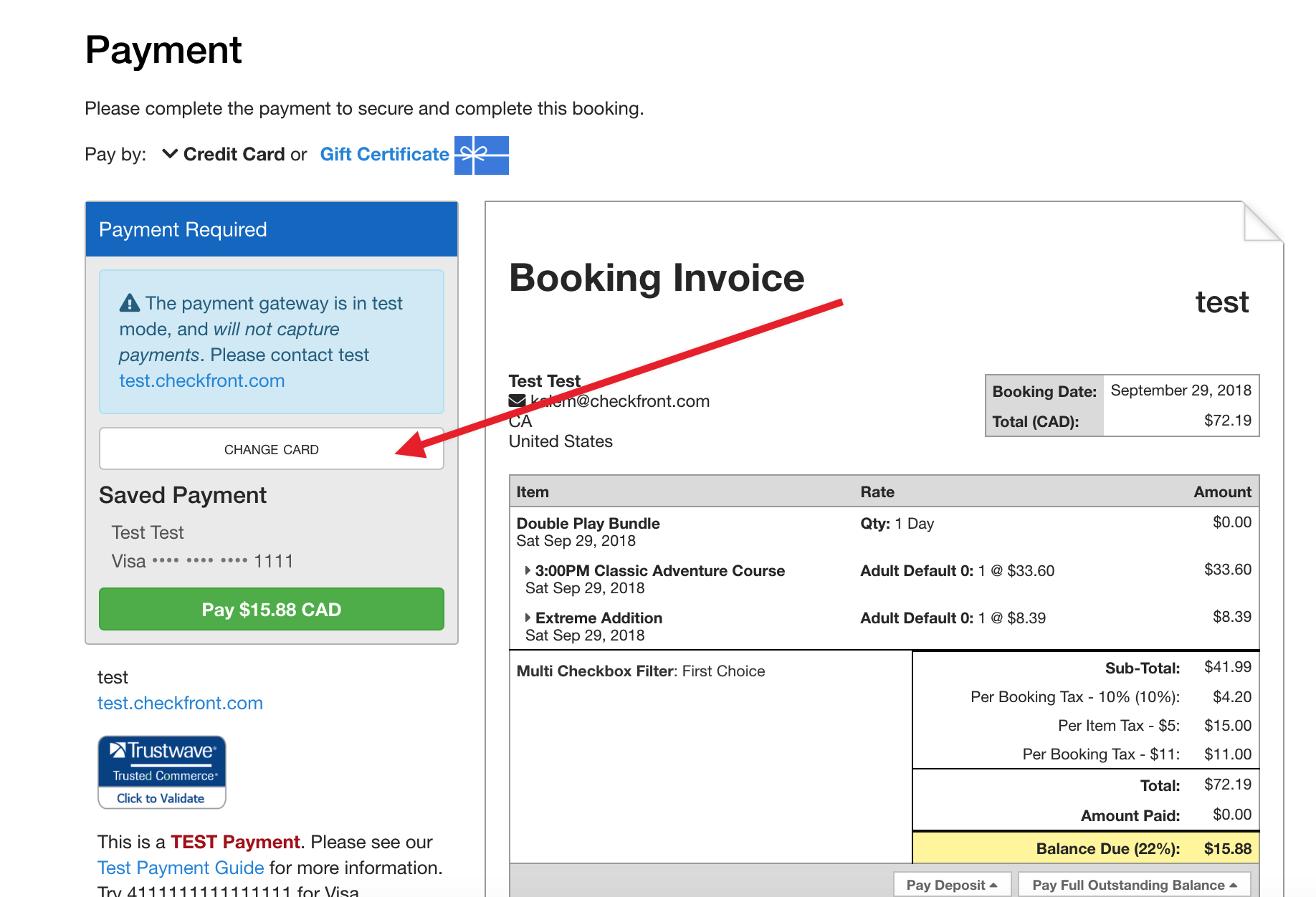 ---
Of course, Customers also have the ability to remove their personal payment information from Account > Profile > Saved Payment Method.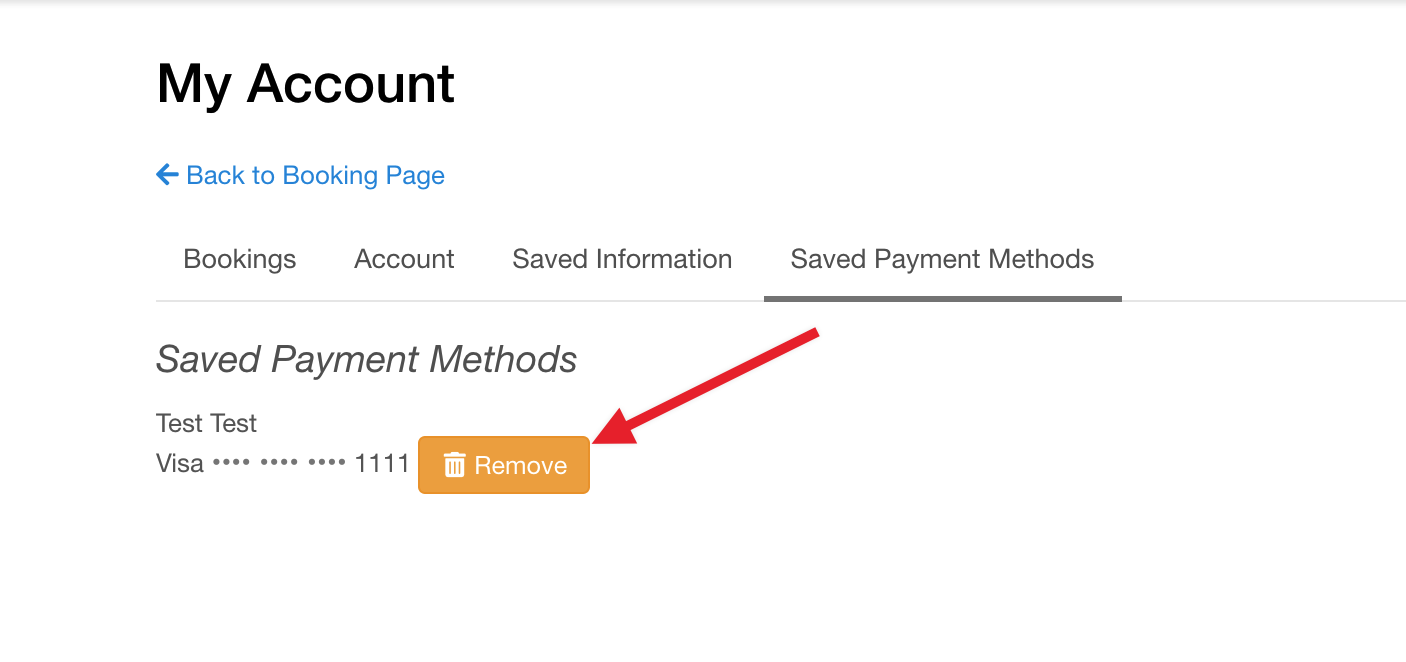 ---
Customer Accounts: Activation >
---