---
Plan Availability: ✓ Soho | ✓ Pro | ✓ Plus | ✓ Enterprise
Locate: https://yourwebsite.checkfront.com/ > Forgot Password?
Pre-requisites: Address (URL) for your account, email address associated with your account
In this article, we will help you retrieve your password!
Also, please see the related article in this series on Logging into Checkfront which includes instructions on how to retrieve your Account URL.
If you can't find your Account URL or are having issues with the Email Address associated with the account, please contact support for further assistance.
---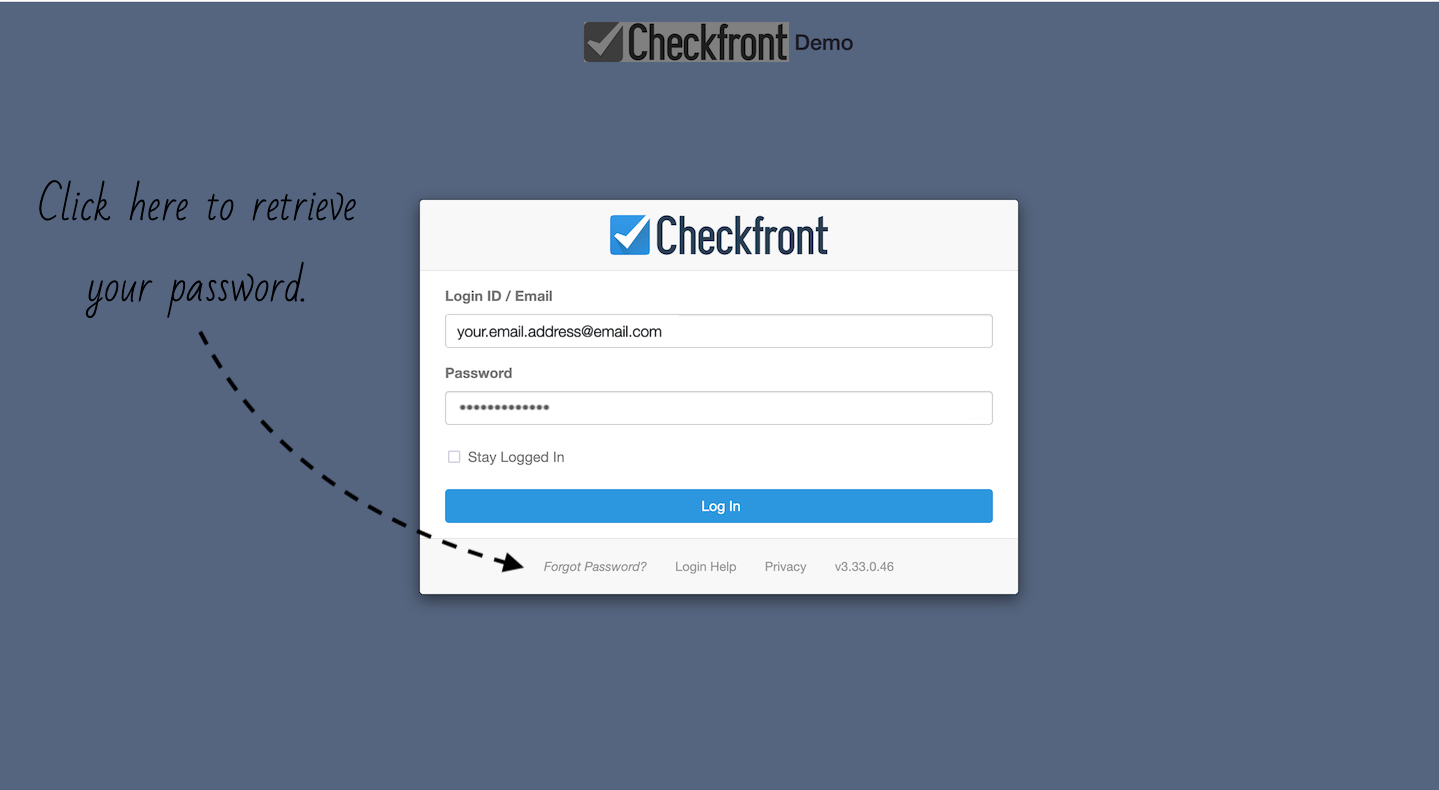 If you have forgotten your Login ID or Password, you can retrieve your Login ID and reset your Password using the Forgot Password? link at the bottom of the login modal. Clicking on this link opens the Reset Password modal.
Go to https://yourwebsite.checkfront.com/.
Click on Forgot Password?.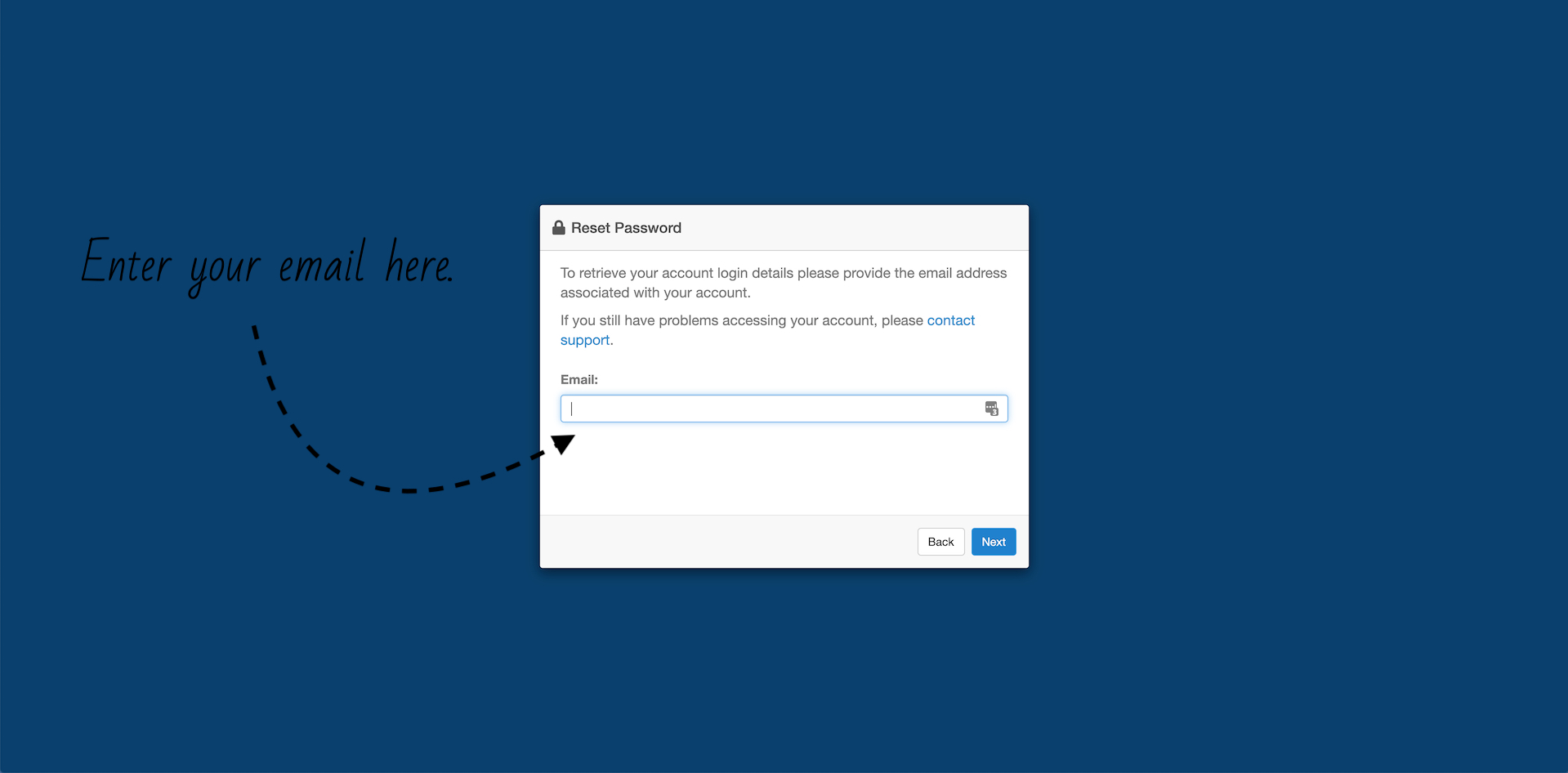 Within the Reset Password modal, you will need to enter the Email address associated with your account.
If you can't recall the Email address associated with the account, then please contact support for help. It happens to the best of us sometimes!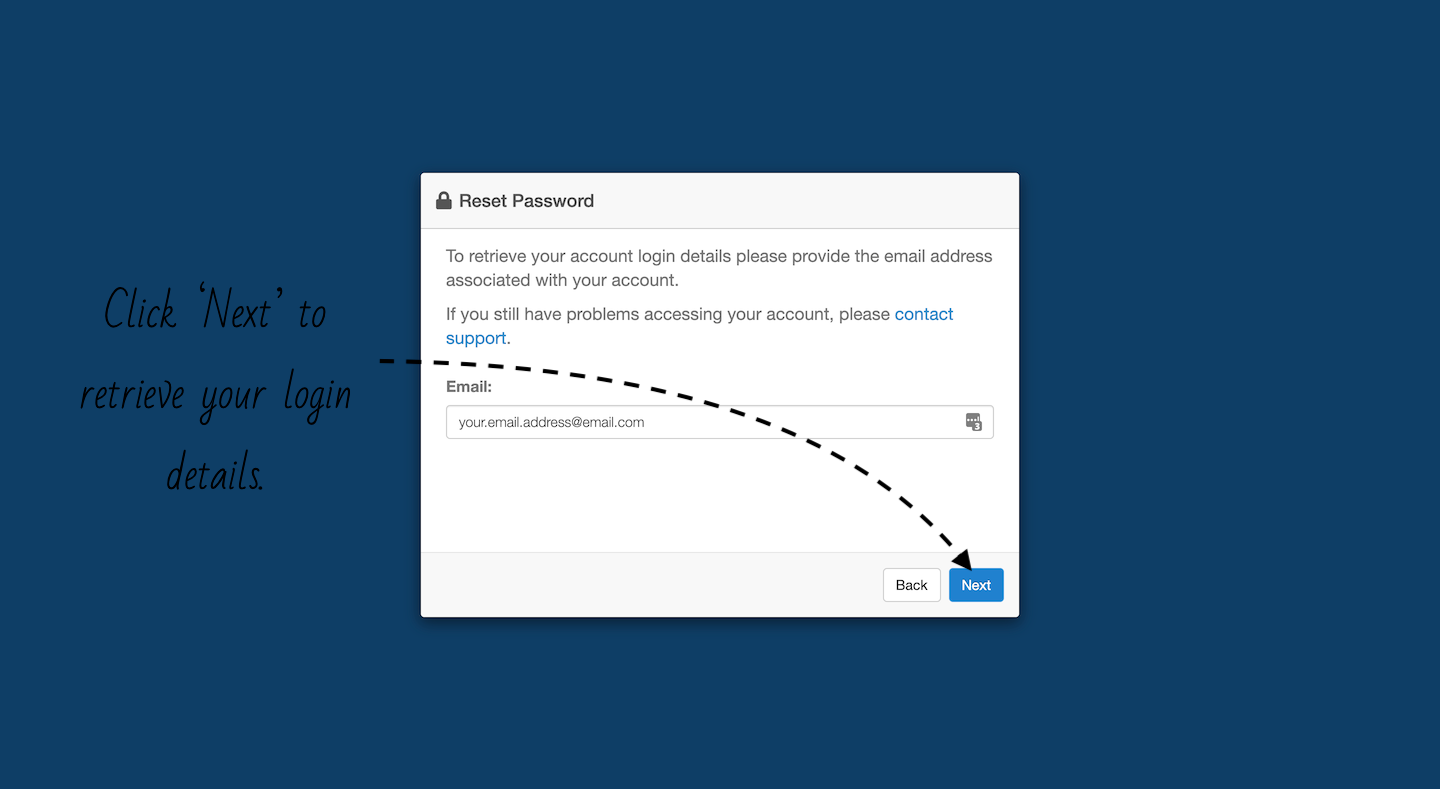 To retrieve your login credentials, click Next to submit your request.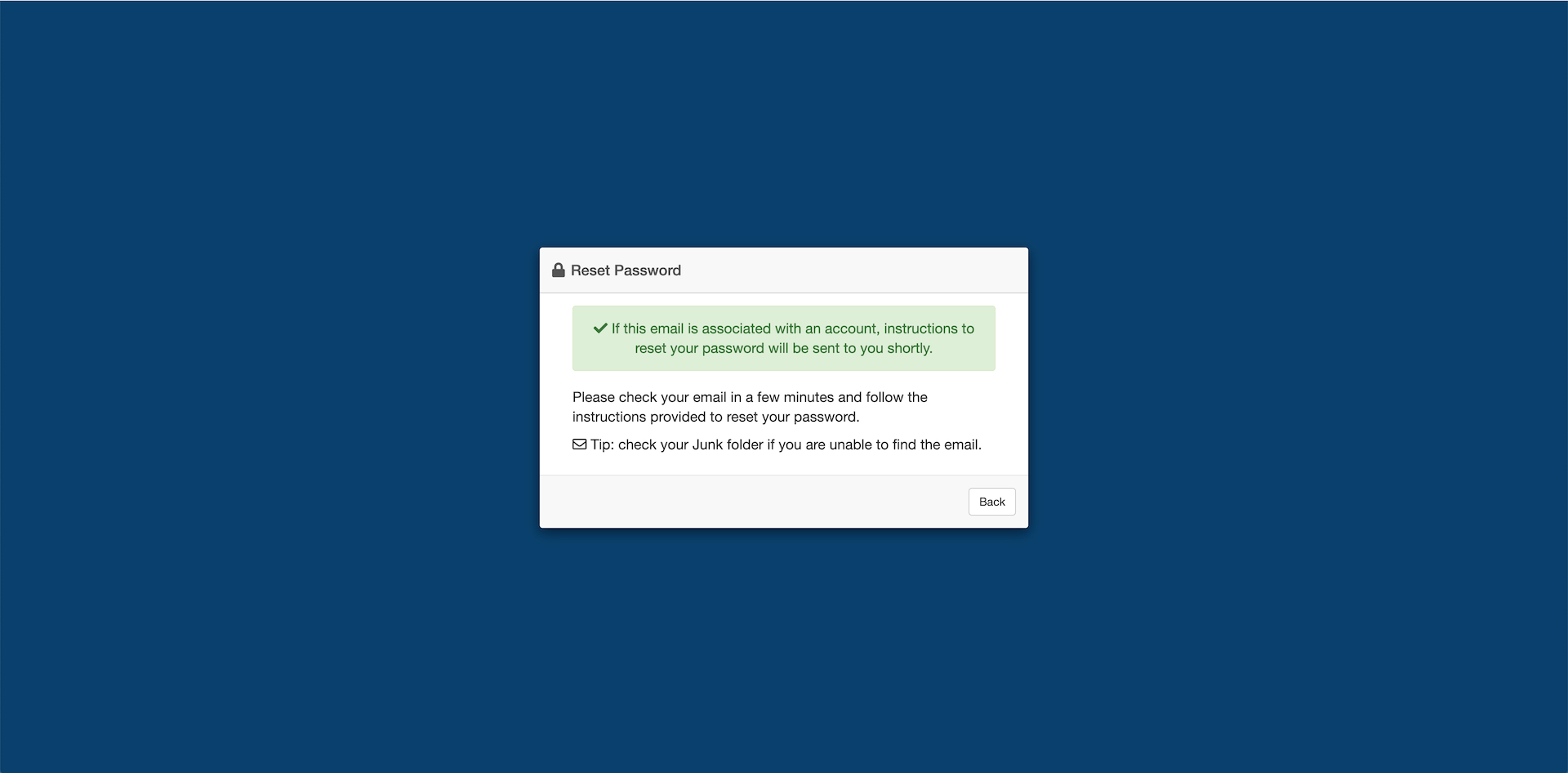 An email will be sent to you with a link that allows you to reset your password and a confirmation message will display.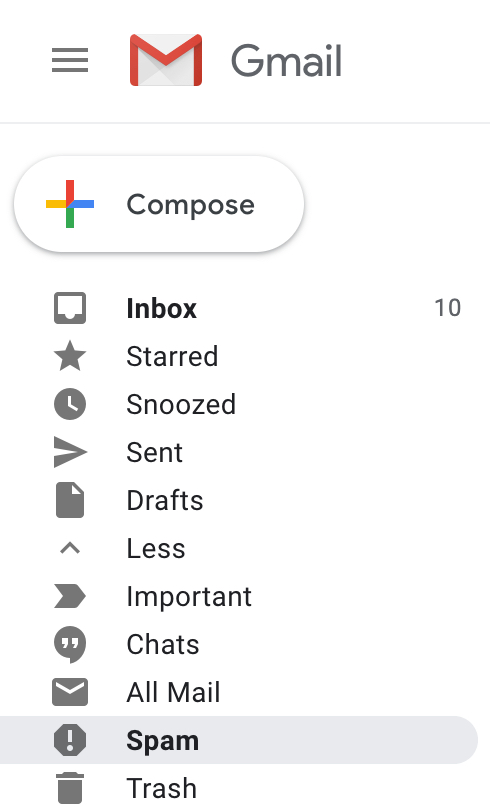 Next, go to your email account, making sure to check the spam or junk mail folder, if the email from Checkfront cannot be found.
Within the email, you will see a link. Click that link to continue. If it's your Login ID you're looking for, you will find that just above the link.
After clicking on the password reset link in your email, you will be taken to another page where you can change the password.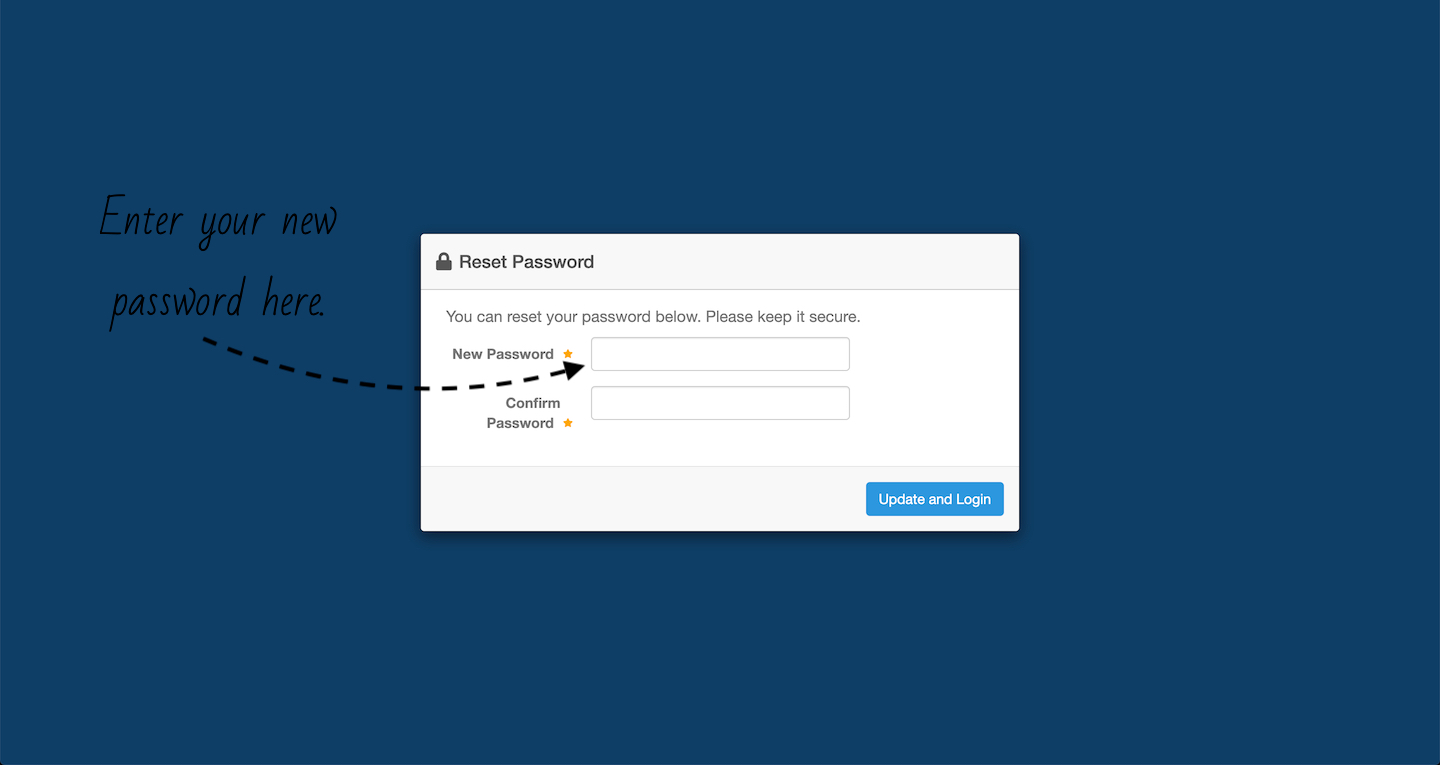 Enter your New Password. Keep up the good work. We are almost finished!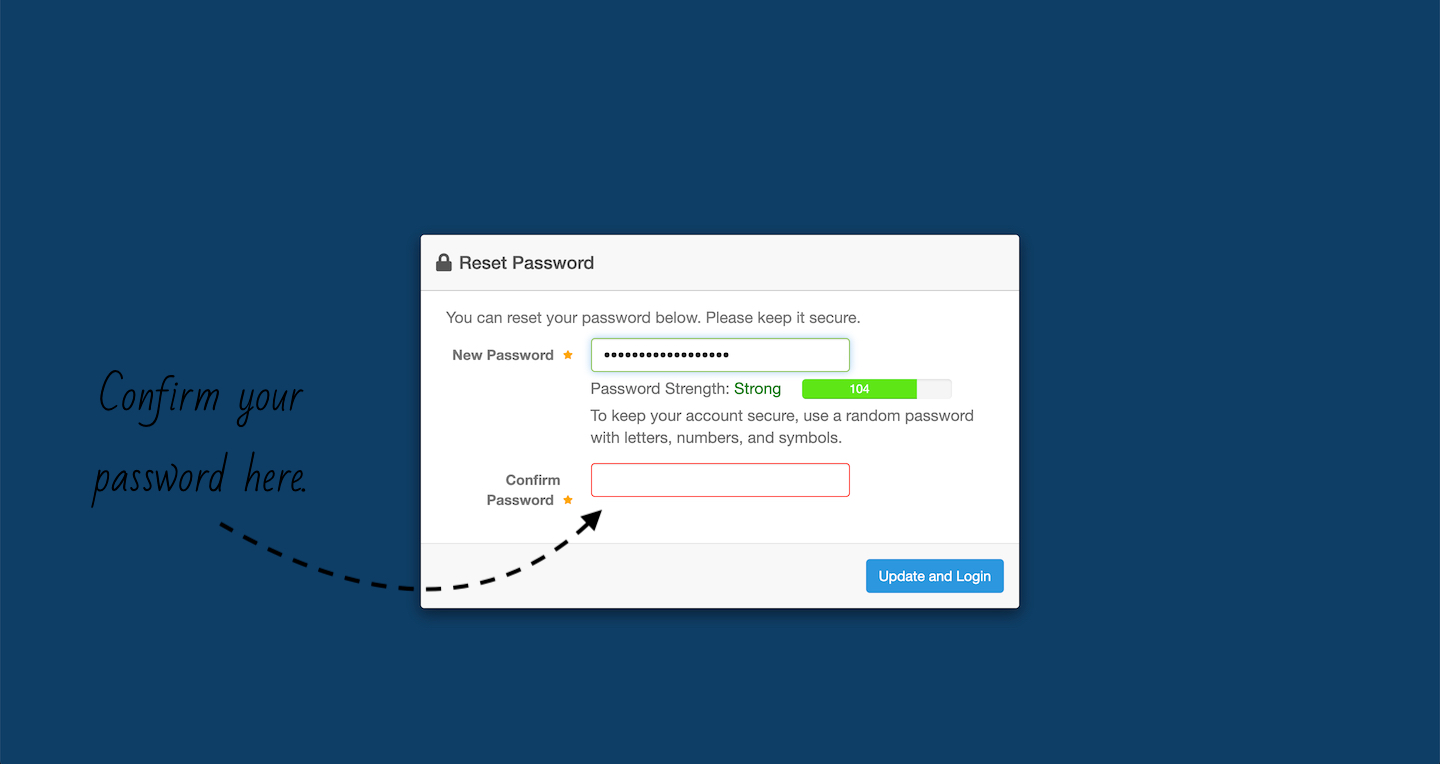 Then, Confirm your Password by entering the same password a second time. This ensures you have entered the password as intended to avoid further issues.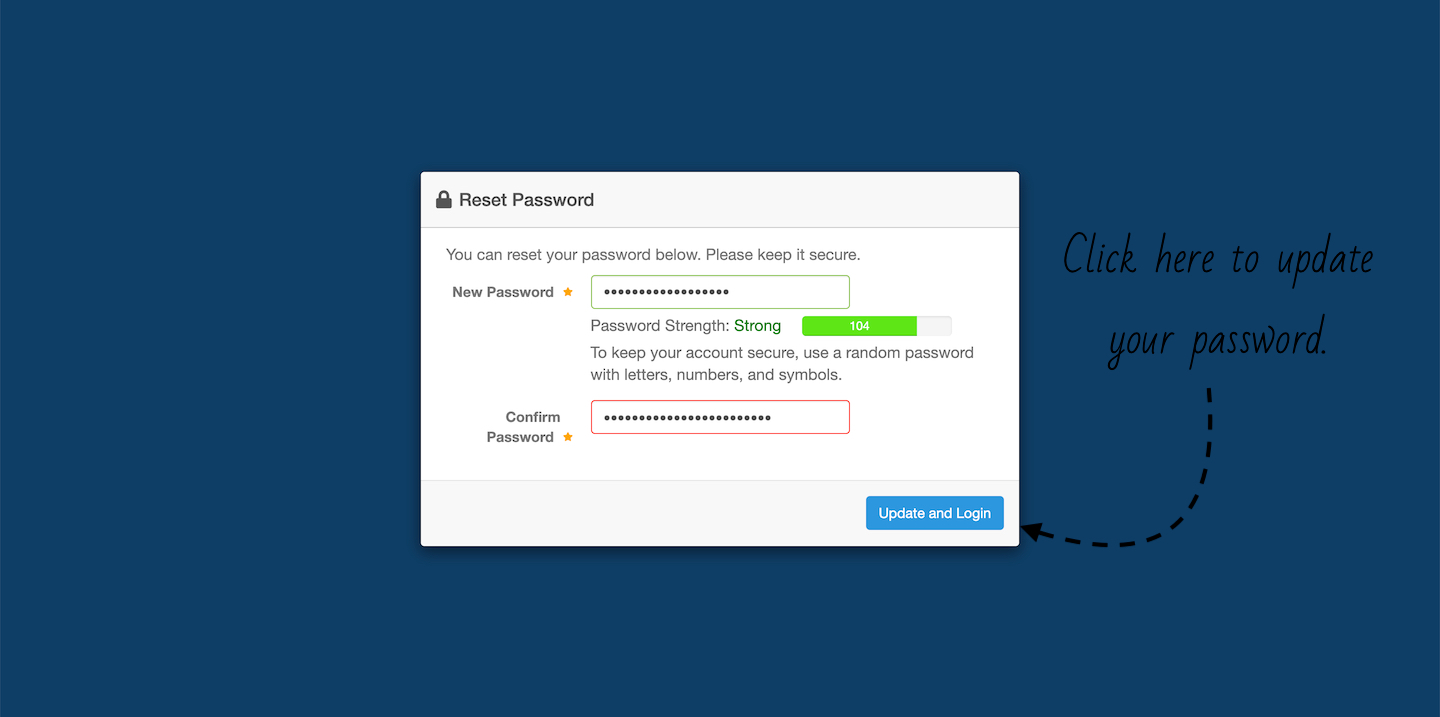 When ready, click the Update and Login button to complete the reset process. As long as the passwords match, you will now be logged in and redirected to your account dashboard!