---
Plan Availability: ✓ Soho | ✓ Pro | ✓ Plus | ✓ Enterprise | ✓ Flex |
Locate: Manage > Integrations > Website Integrations > Booking Widget
Prerequisites: Ability to upload a file to your server, familiarity with referral and campaign tracking
In this article, we will cover all your ADVANCED options for configuring the Booking Widget!
Read the full set of articles in this series for a complete understanding of how the integration can be configured and added to your website.
---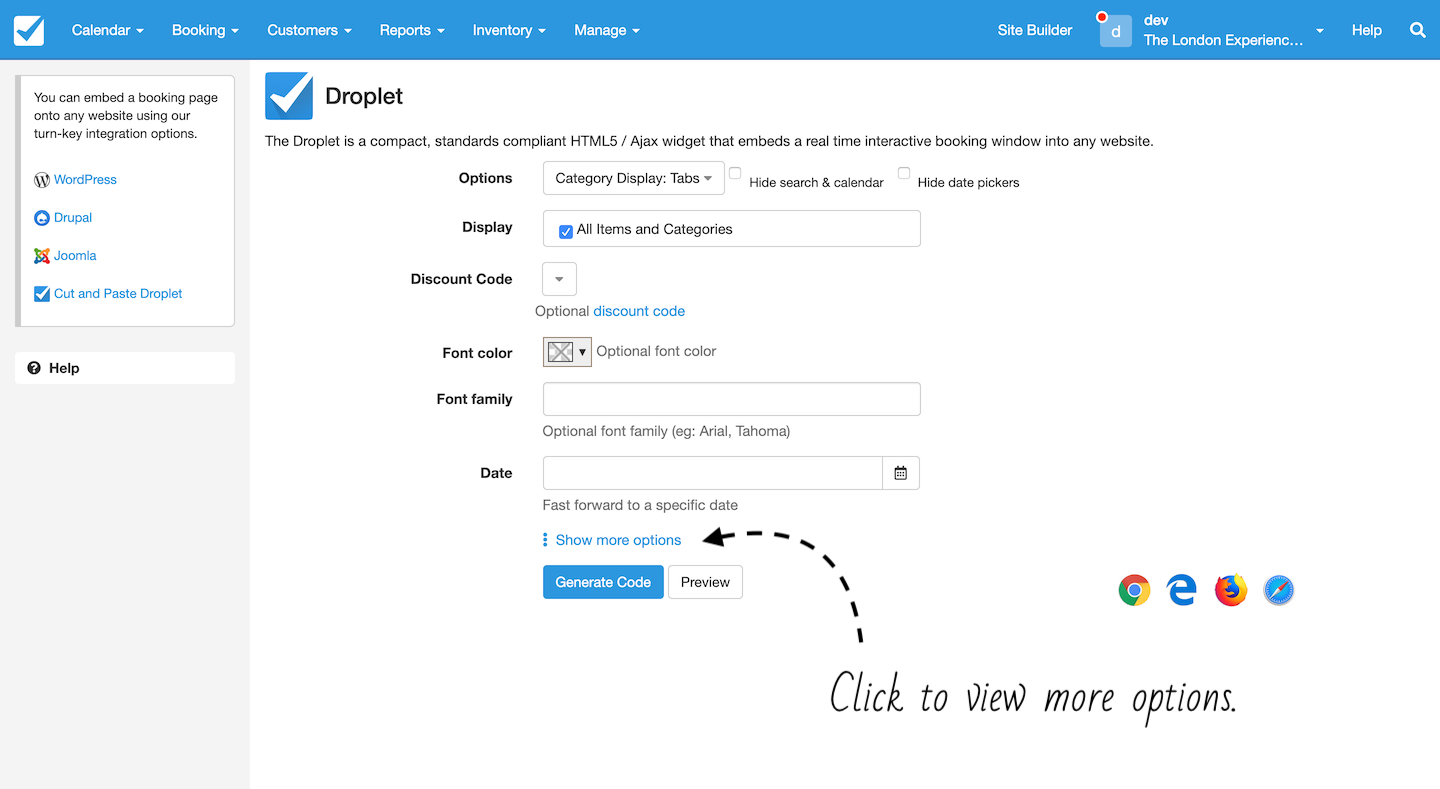 If you are ready for some more advanced options, simply click on Show more options to reveal additional settings.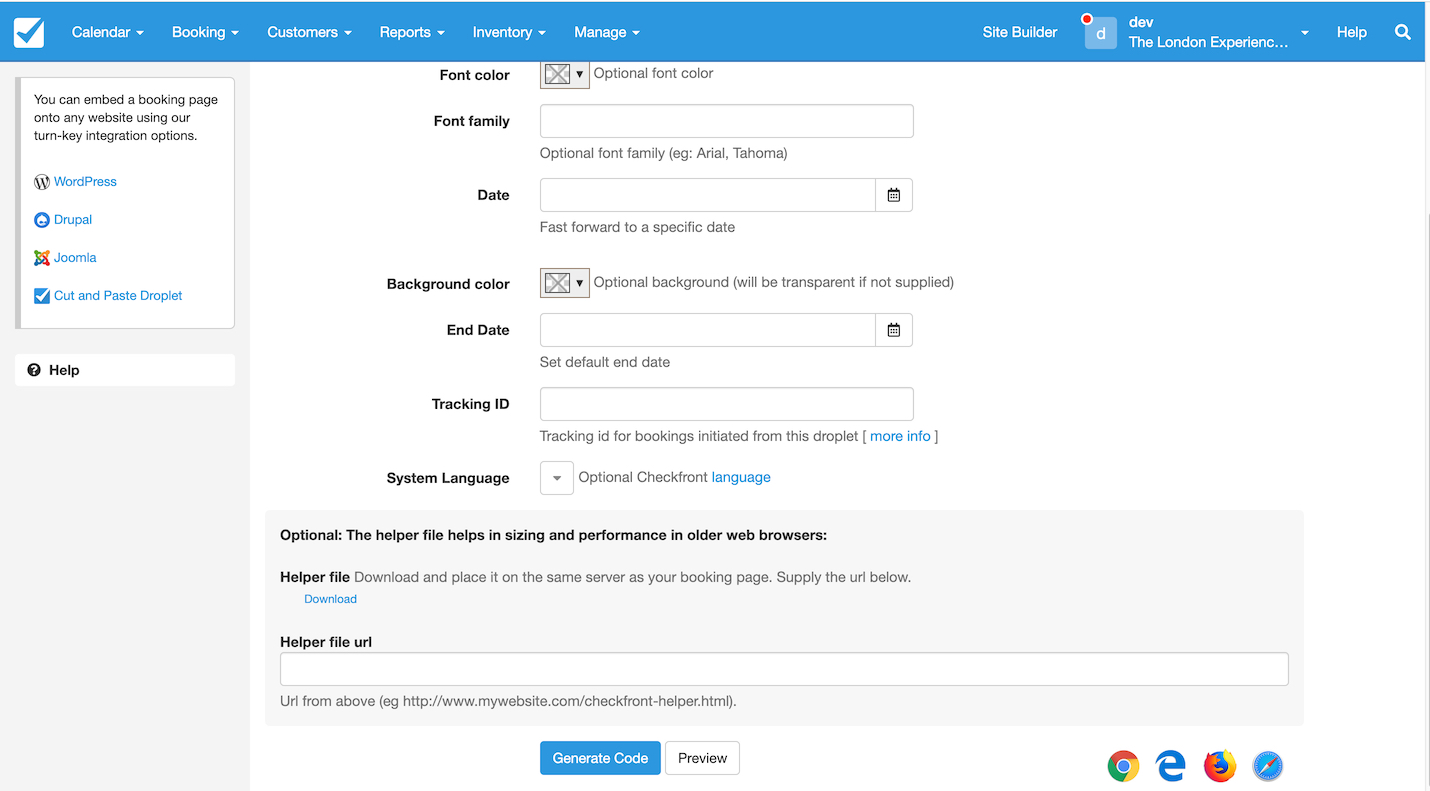 The page will expand to display Background color, End Date, Tracking ID, System Language and Helper file settings.
---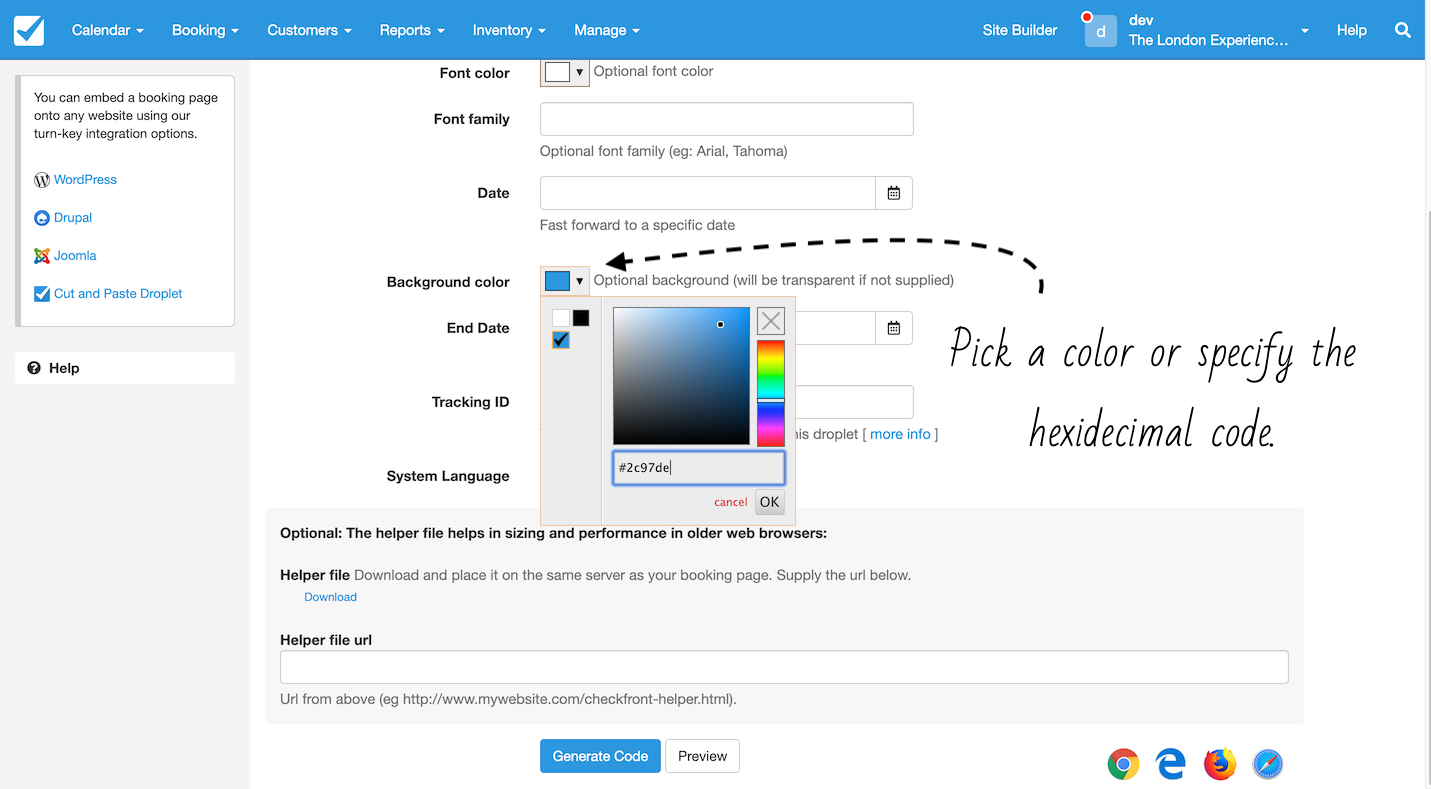 Just like the Font Color above, you can also select a color for the background of your booking portal. The default color is white (#ffffff), but if you are feeling adventurous...
---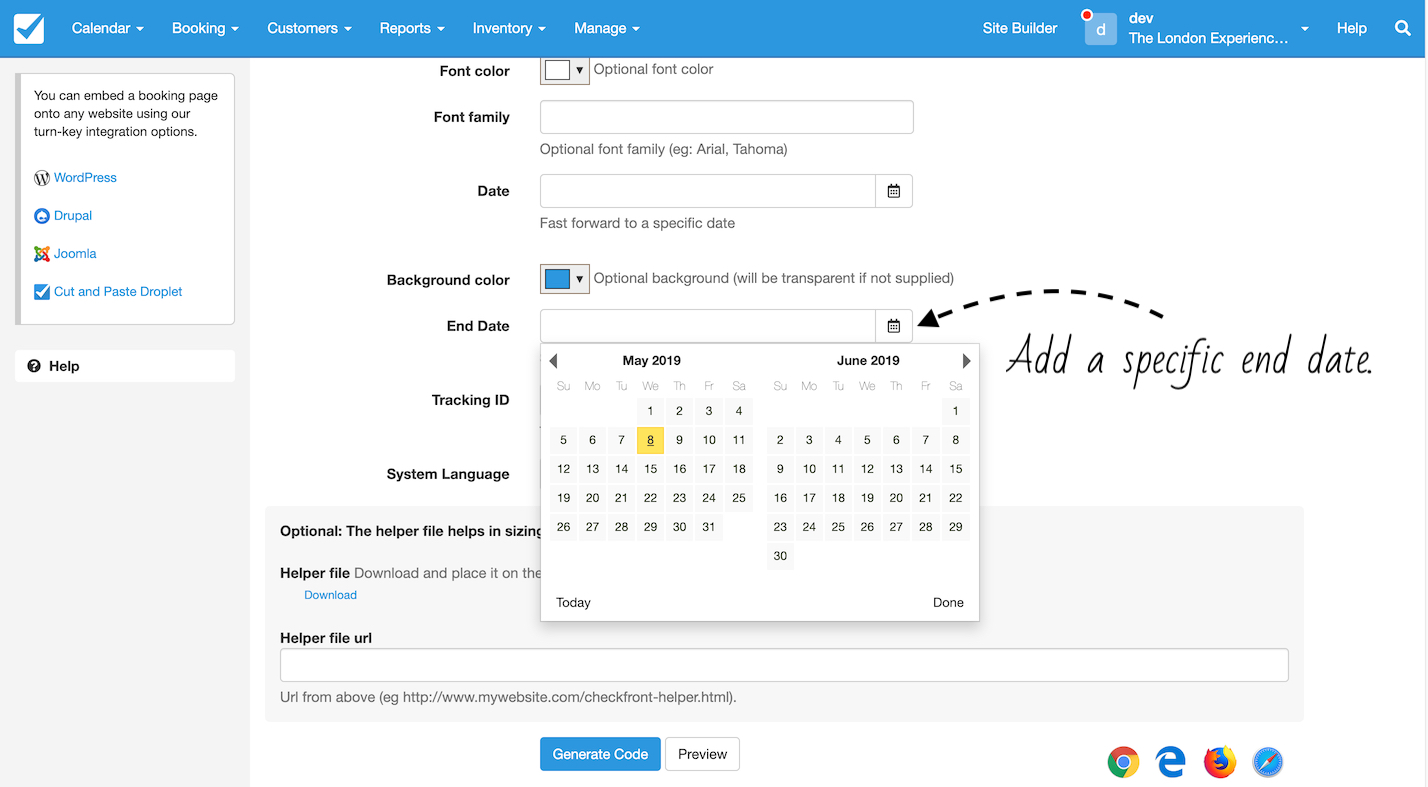 As with the Start Date above, you can also add a specific End Date if you only wish to show availability within a set period of time.
---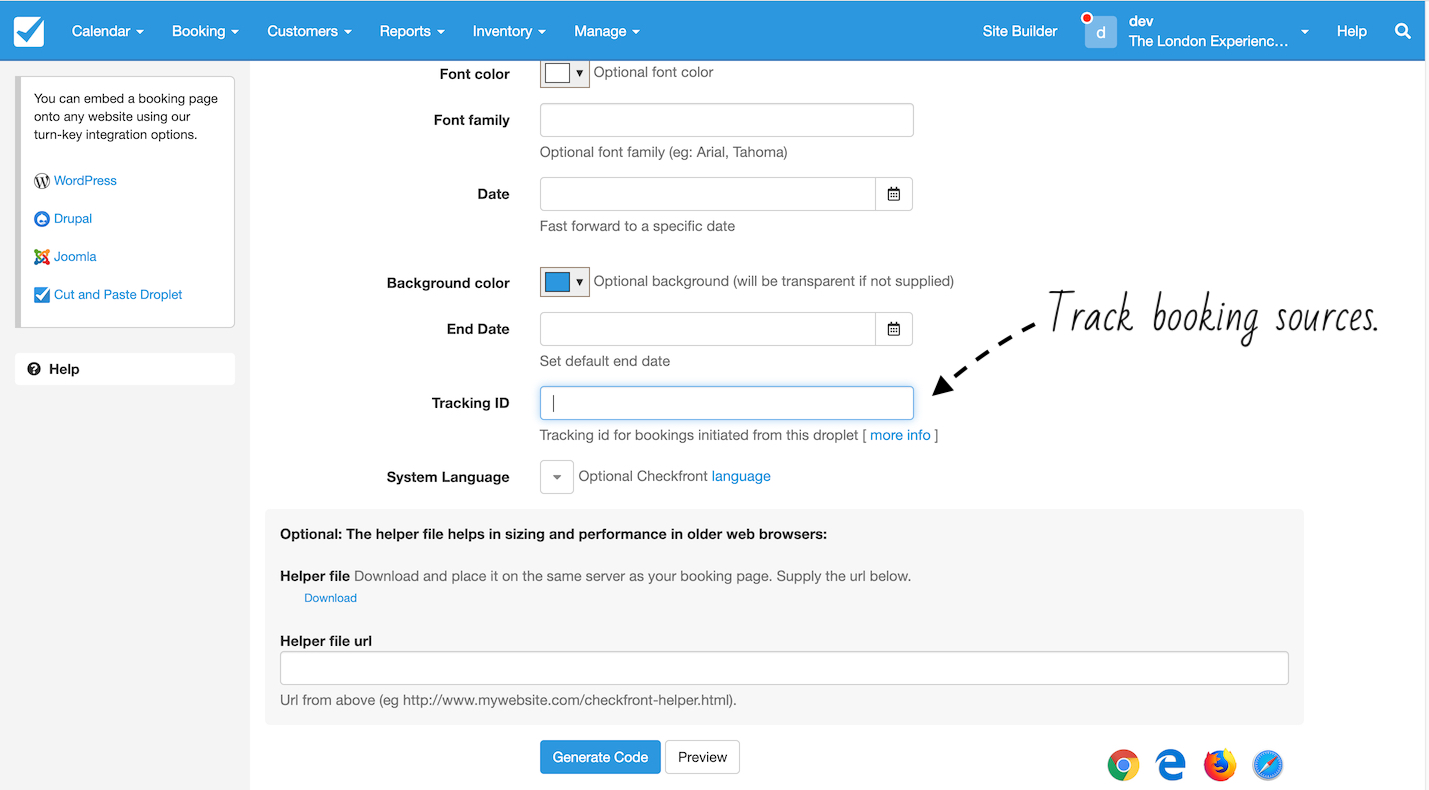 A Tracking ID is simply a code which can be added to the booking portal for future reference. The ID code will show on your invoices so you know where the booking came from specifically. This is great for tracking advertising campaigns and things like that. Check out this article on Referral & Campaign Tracking for more information.
---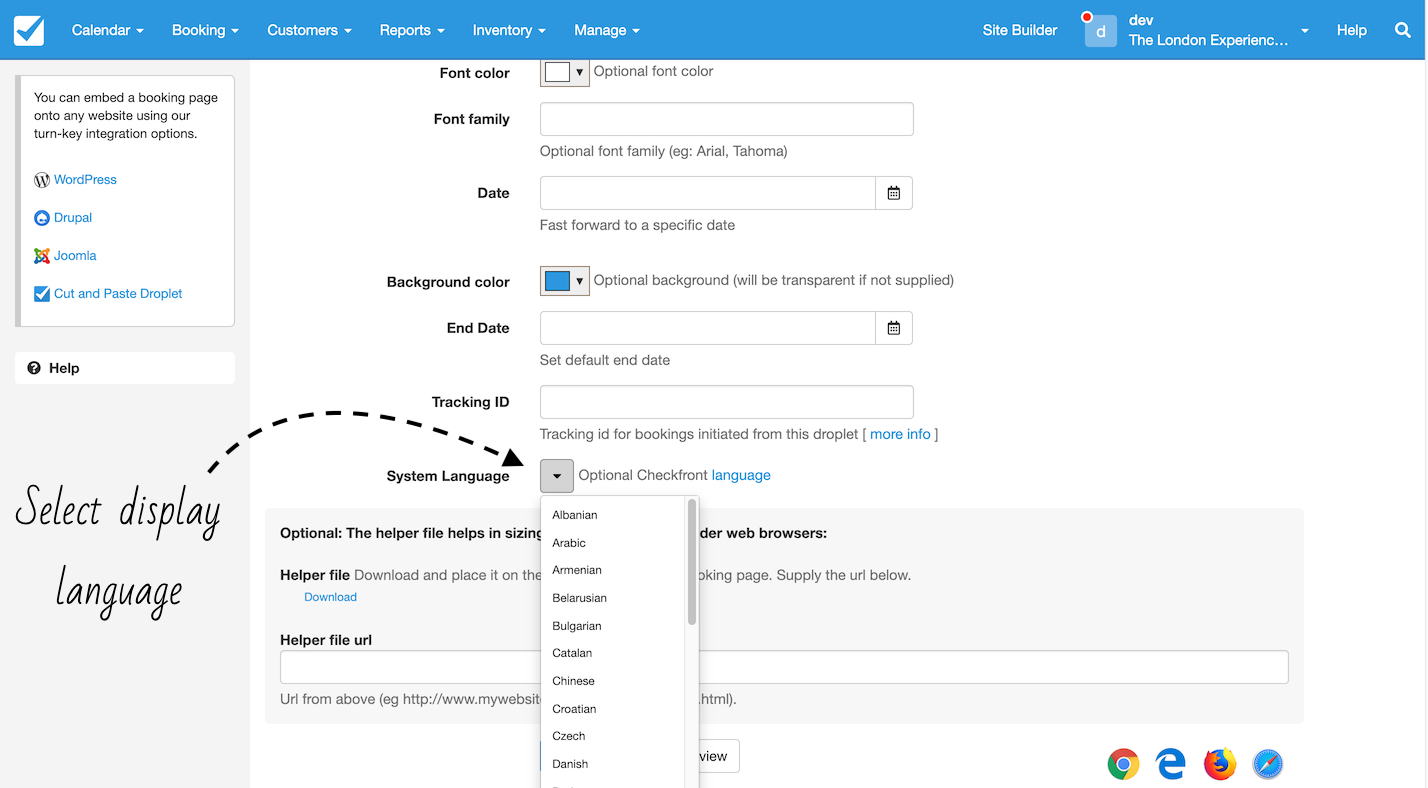 If you'd like to display the booking portal in a specific language, simply choose it from the list of available options.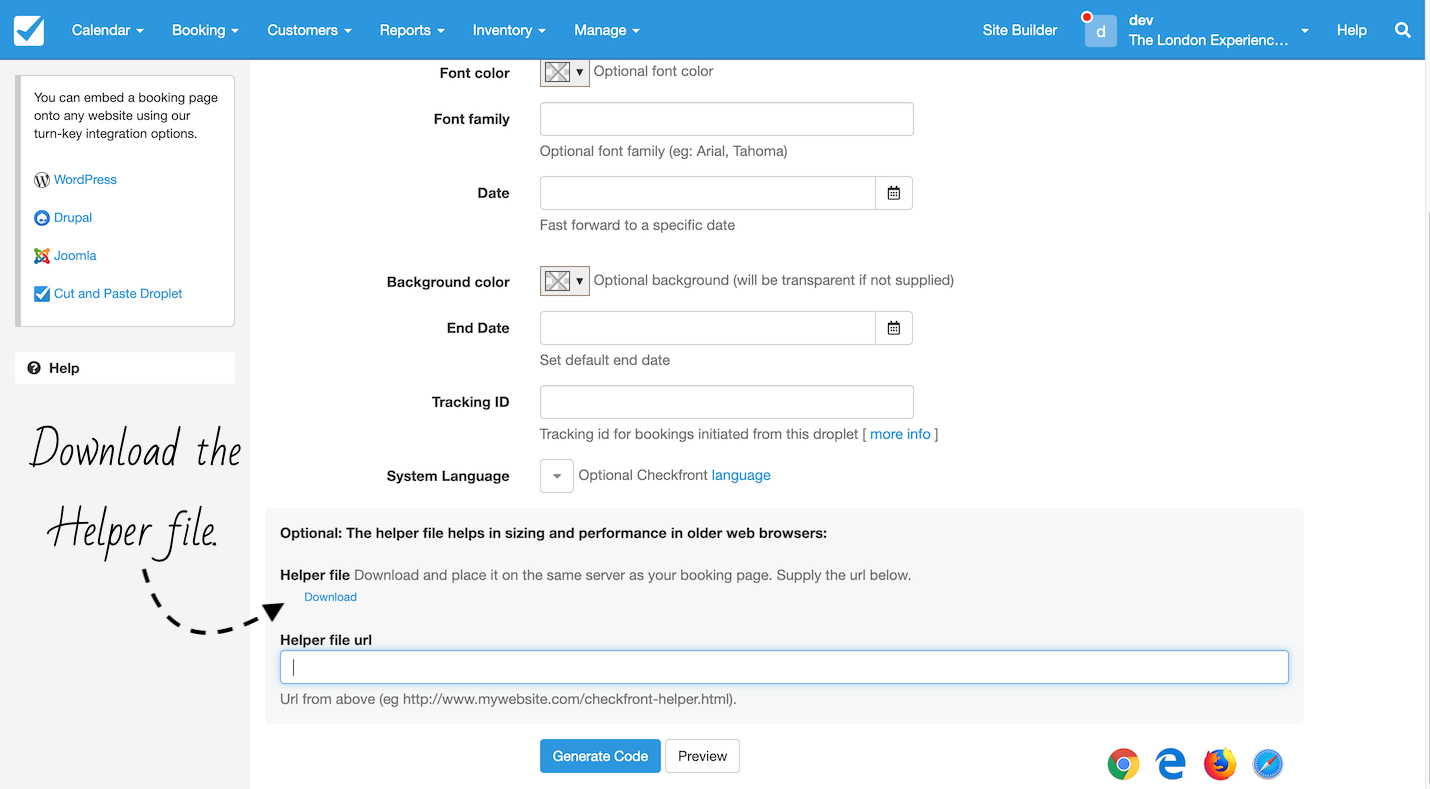 The booking portal you are about to embed in your webpage is fully responsive. Some older browsers may experience difficulties when it comes to resizing the window. So, you can Download a Helper file from Checkfront to upload to your Web server. The same Web server that hosts your booking page.
The Helper file helps in sizing and performance in older Web browsers!
Finally, specify the Helper file URL, the address of the server, so that Checkfront can find the Helper file.
Almost done! Check out Generating the Web Code the final article in this series.
---
< Booking Widget: Configuration Options | Booking Widget: Generating the Web Code >
---