---
Plan Availability: ✓ Soho | ✓ Pro | ✓ Plus | ✓ Enterprise | ✓ Flex |
Locate: Manage > Integrations> Emails > Mailchimp
Prerequisites: Mailchimp account created and accessible!
In this article, we will cover managing Mailchimp Merge Tags in preparation for syncing Checkfront Guest registration form fields to the equivalent fields in Mailchimp.
---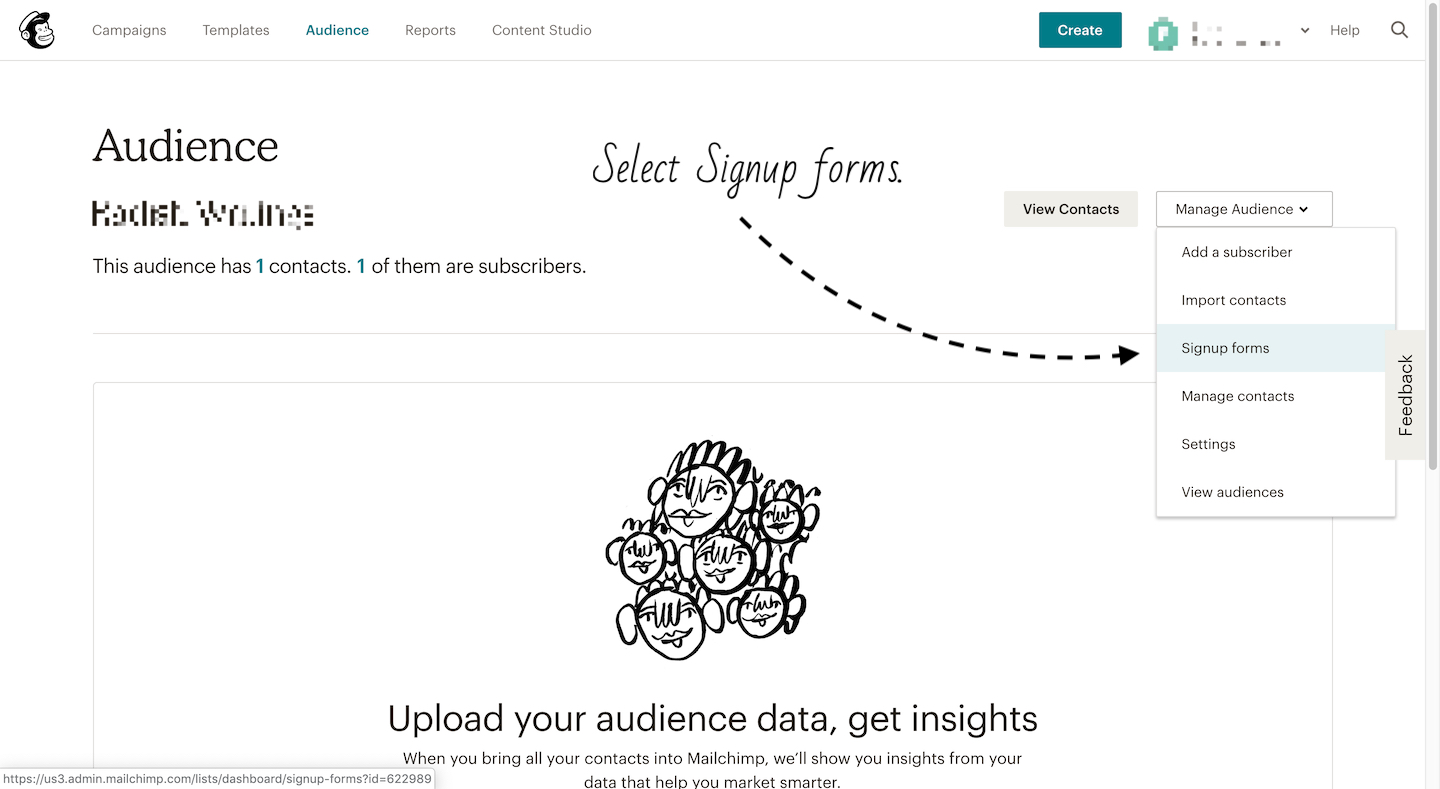 First, click on Audiences in the top-left menu bar. Then, select Signup forms from the Manage Audience drop-down menu.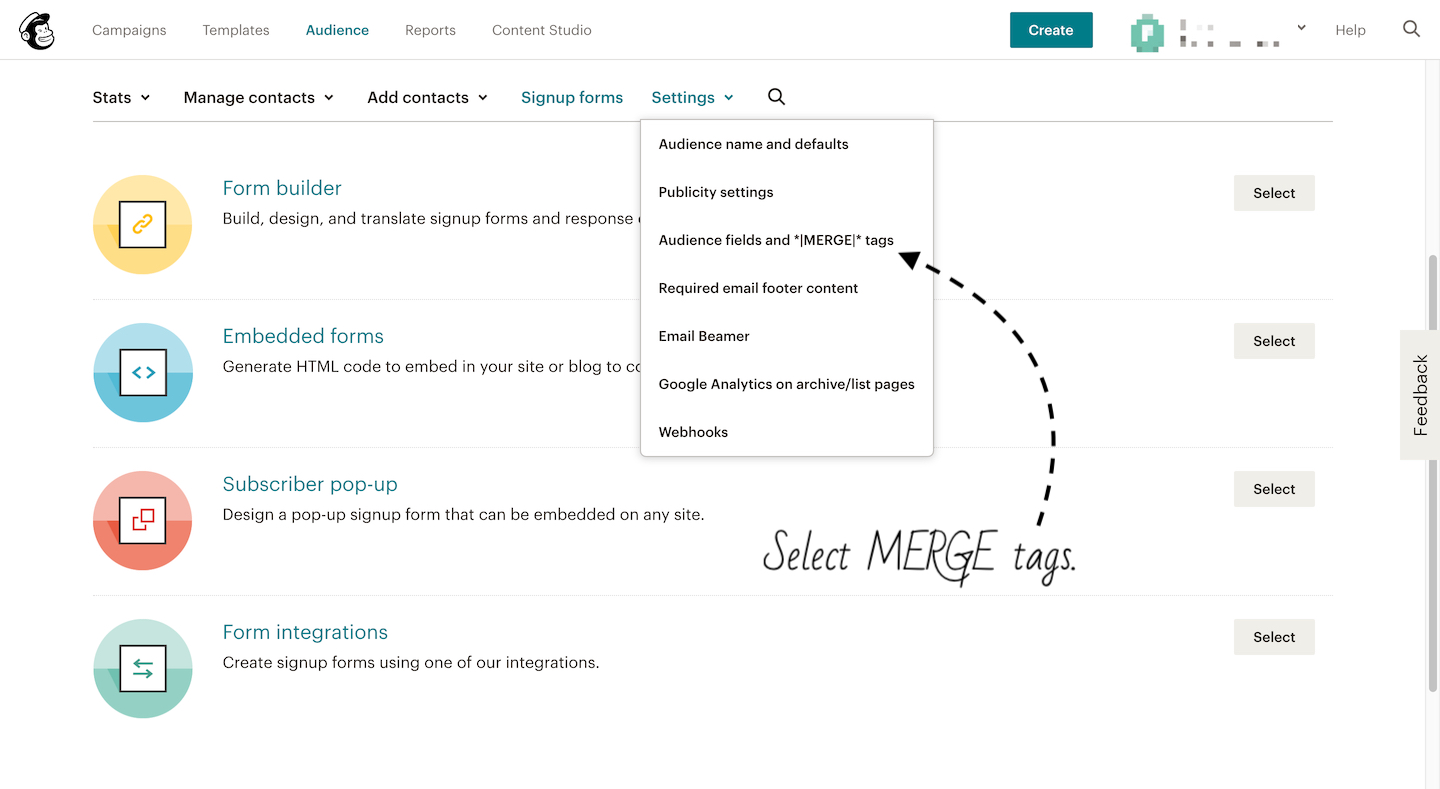 Next, select Audience fields and *|MERGE|* tags from the Settings drop-down menu.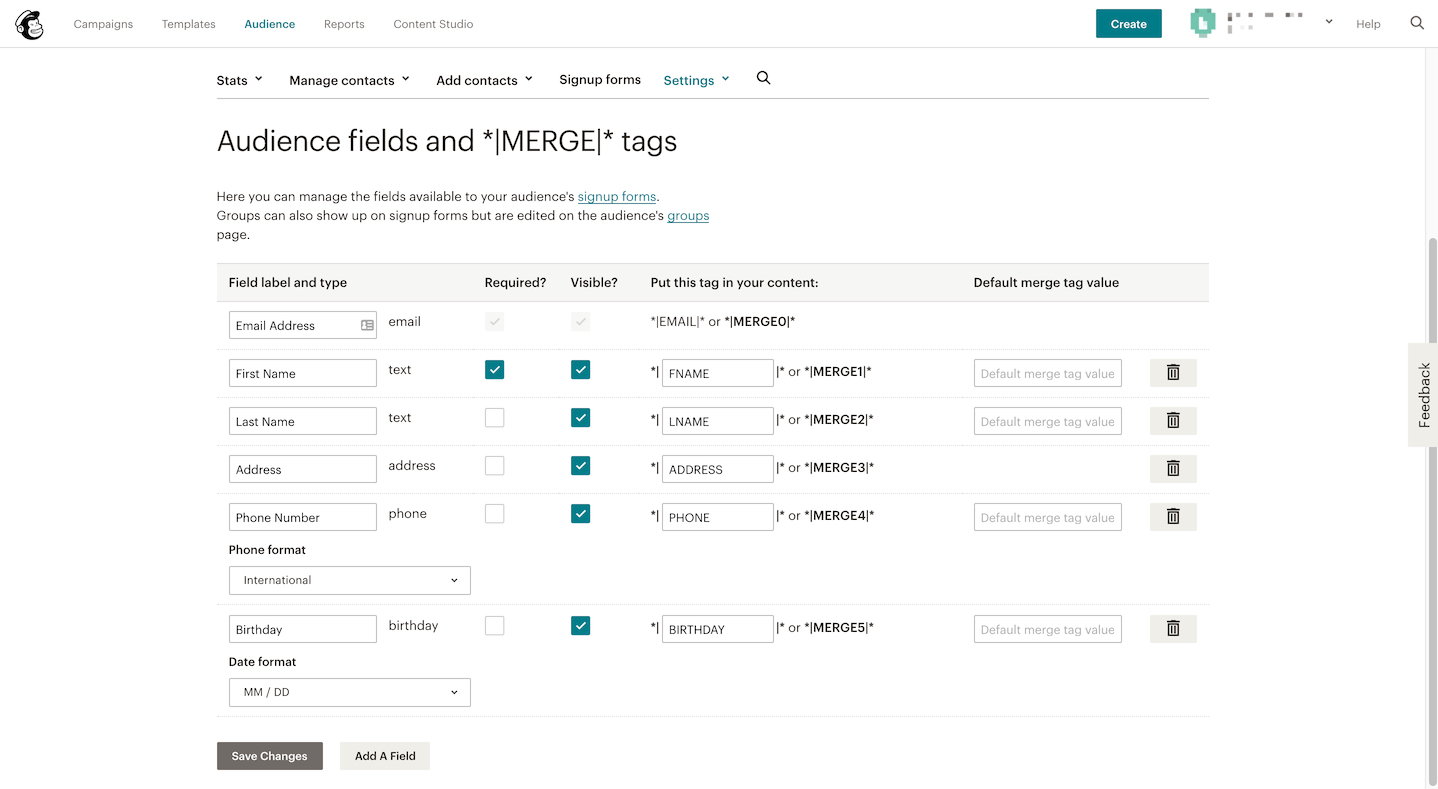 Within Audience fields and *|MERGE|* tags you can manage and confirm the tags you need to map your fields in Mailchimp to your form fields in Checkfront. Tags provide a unique identifier for your field in Mailchimp, which will allow you to connect that field to a corresponding Checkfront field, so that information can be sent to Mailchimp when the Guest books.
Feel free to Add a Field, if you notice any of your Checkfront custom fields are not represented in Mailchimp.
Within the next step of configuration: Mailchimp: Setup in Checkfront, you will be asked to map these fields to the corresponding field in Checkfront.
---
< Mailchimp: Setup & API Key | Mailchimp: Setup in Checkfront >
---