---
Plan Availability: ✓ Soho | ✓ Pro | ✓ Plus | ✓ Enterprise | ✓ Flex |
Locate: Manage > Integrations > Productivity > Zapier
Prerequisites:
Admin permissions to manage Integrations.
Your account must have access to items (Inventory > Items), which is a key feature of our classic version of Checkfront.
This integration is not yet supported with products (Inventory > Products), which is a key feature of our newest version of Checkfront.
New to Checkfront - Products ✨

Products (Inventory > Products) is the successor feature to Items (Inventory > Items) and is available in our newest version of Checkfront.

Not yet on our newest version and interested in upgrading? Please contact our Technical Support team for more information.

Discover more product-related help articles here: Products (New).

In this article, we will give you a brief introduction to Zapier and then walk you through how to setup the Zapier Integration in Checkfront.
In the second article in this series, we will explain how to connect your Zapier account to Checkfront and provide you with some information on the various triggers, actions and information that are available to you with Zapier. Let's get started!
---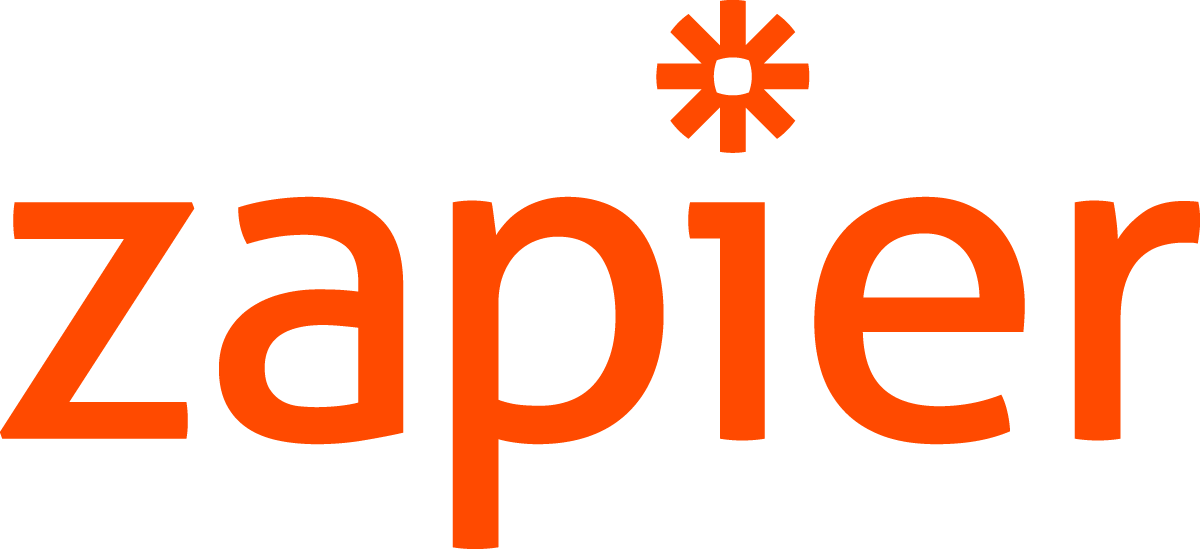 Zapier is a web-based service that allows Users to integrate the web applications they use and automate the things they do over and over! Their integrated apps include Google Sheets, Gmail, Slack and MailChimp just to name a few. View their full list of integrated apps here.
Zapier has named their automated, integrated tasks - Zaps! A Zap consists of a Trigger and an Action: When this happens (Trigger), do something (Action). For example, when you receive a new Gmail message, you can automatically have the attachments saved to Google Drive. Very handy!
At the present time, the Checkfront and Zapier integration is a one-way line of communication with select triggers sending select data from Checkfront to Zapier. The list of available triggers, actions and data are documented in the next article in this series: Zapier: Setup in Zapier.
---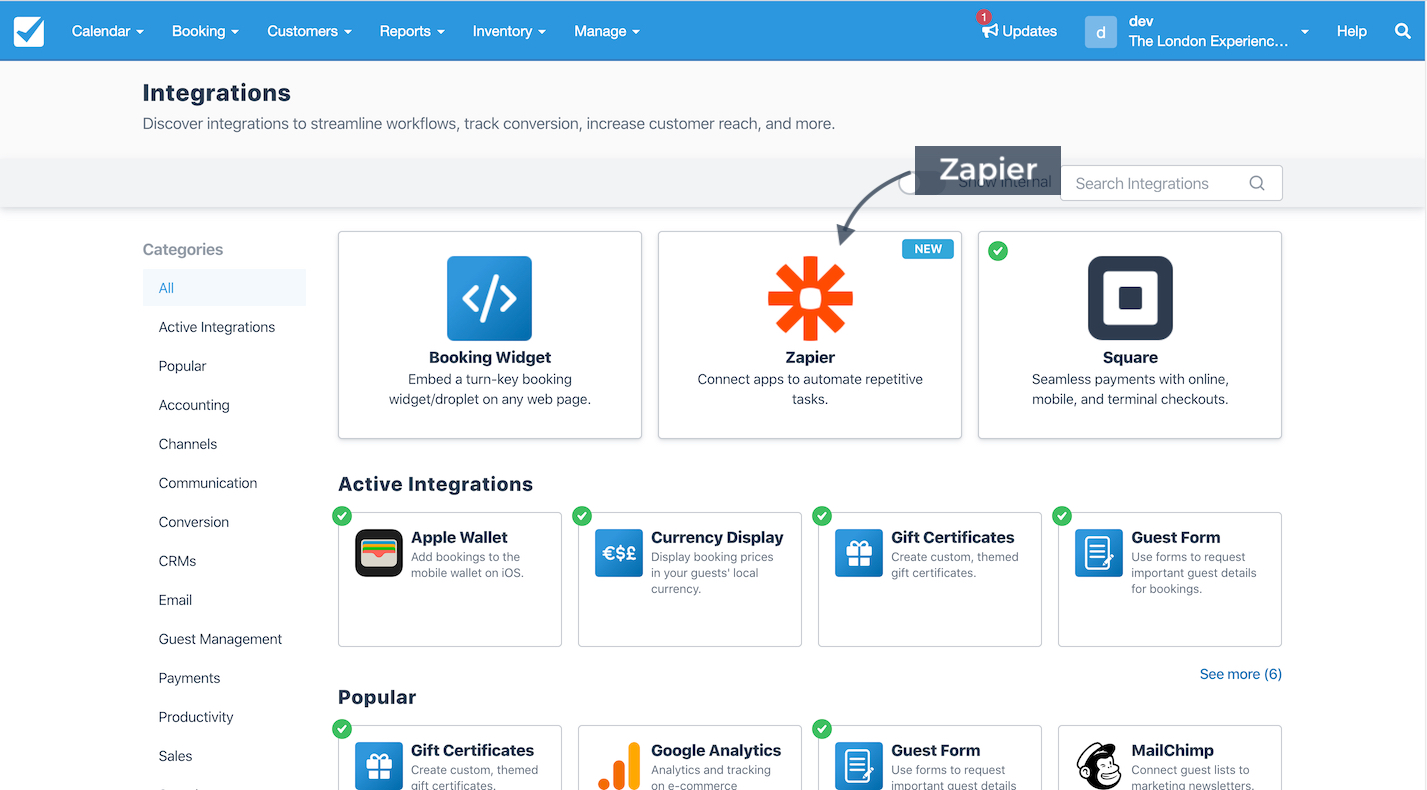 To start using Checkfront with Zapier, you will first need to enable the Zapier integration.
Go to Manage in the top menu and then select Integrations from the drop-down menu.
You will notice that Zapier is a feature Integration at the top of the Integrations page!
Click the Integration tile to initiate the setup modal for Zapier.
Next, you will need to accept the terms and conditions of using the Zapier

Integration:

"I acknowledge that by using the Zapier Integration, customer data will be sent outside of Checkfront. I accept responsibility for the handling of this data in accordance with customer privacy regulations, including GDPR, if applicable. For more information, please review: https://zapier.com/help/gdpr/ and https://zapier.com/help/dpa/"


Select the check-box next to the terms of use and then click Activate to enable the Integration.
The Integration tile lists key information you will need for setting up your Zapier

account. Make note of your

Checkfront URL

,

Consumer Key (API Key)

and

Consumer Secret (API Secret)

or keep the modal open in the browser tab, so that you can copy and paste the information into

Zapier

when needed!

Add the Checkfront app to your Zapier account by accepting the invitation linked (this invitation) from the activated modal.
In the next article, we will describe how to configure Zapier to work with Checkfront. Check it out!
---
---