---
Start setting up or editing your product availability with access to detailed instructions on configuring who your product is available to, how it is booked, and when it is available.
New to the Product Builder? Read the first article in this series for an introduction to the Product feature.
---
Which plans include this feature?
Legacy:  Soho, Pro, Plus, Enterprise, Flex
New:  Starter, Growth (Subscription), Growth (Per Booking), Managed
→ Learn more about our new plans or how to change your plan.

Where can I find this feature using the top menu?
Inventory > Products > Products > Add Product/Add New Product/Edit Product > Availability


What more do I need to use this feature?
Which Checkfront version supports this feature - classic, new or both?
Your account must have access to products (Inventory > Products), a key feature of our new version of Checkfront. This feature is not available for use with items (Inventory > Items) in our classic version. → Learn more about products. 
 
---
Determining the availability of your products
Back to top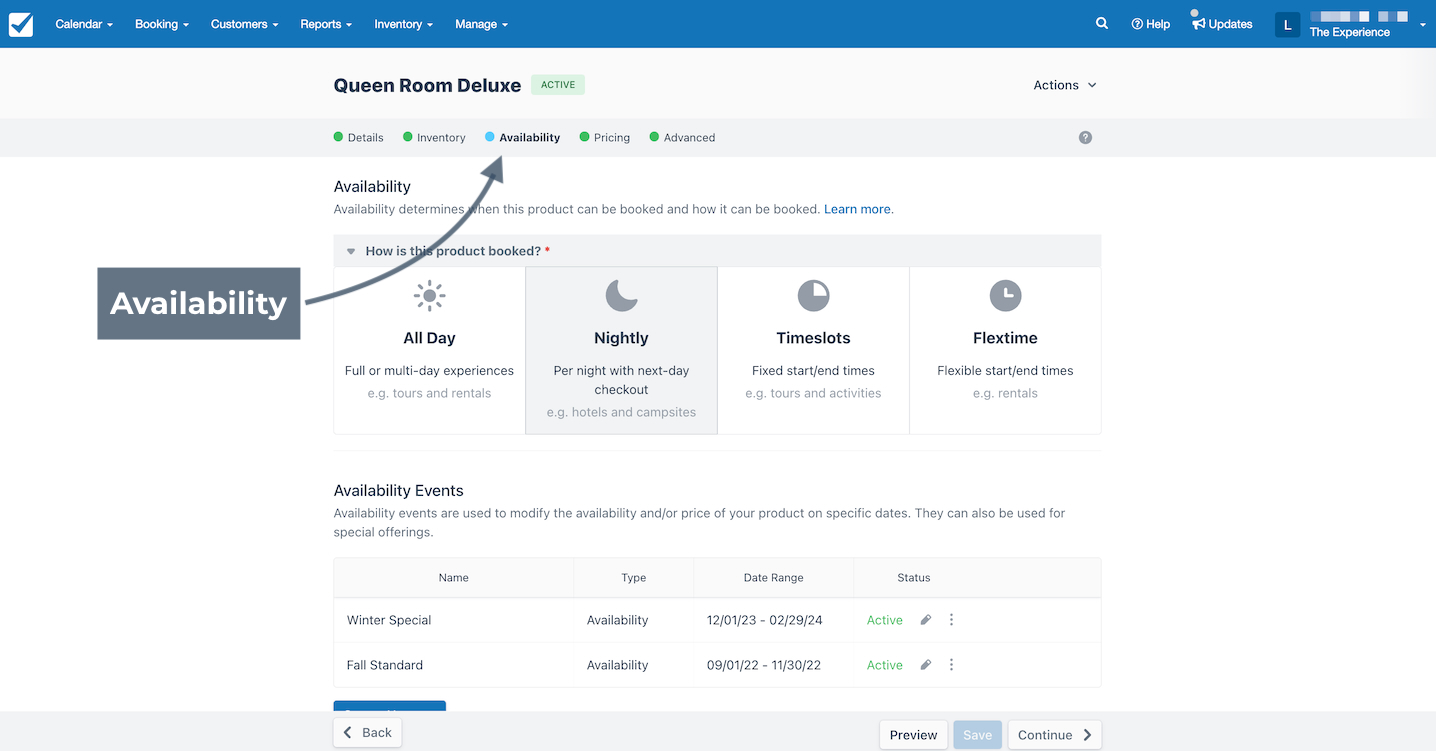 Start configuring or editing your product availability (Product Builder > Availability) by following these high-level steps. You can find detailed instructions for each step under 'Learn More'.
Steps
Learn More

1

Choose to offer All Day, Nightly, Timeslot, or Flextime products.

2

Add availability events to modify the availability and price of your product on specific dates or for special offerings. At least one availability event is required to activate your product.
Check out the next article in this series for a high-level look at adding pricing to your product.
---
< Step 2: Establishing inventory for your product   |   Step 4: Configuring pricing for your product >
---