---
Plan Availability: ✓ Soho | ✓ Pro | ✓ Plus | ✓ Enterprise | ✓ Flex |
Locate: Manage > User Accounts > Staff Accounts > New Staff Account/Edit Account > Profile
Prerequisites: Administrator access permissions
New to Staff Accounts? Please read the first article in this series: Staff Accounts: Introduction.
Check out the following articles to learn more about Partner and Customer User Accounts:
---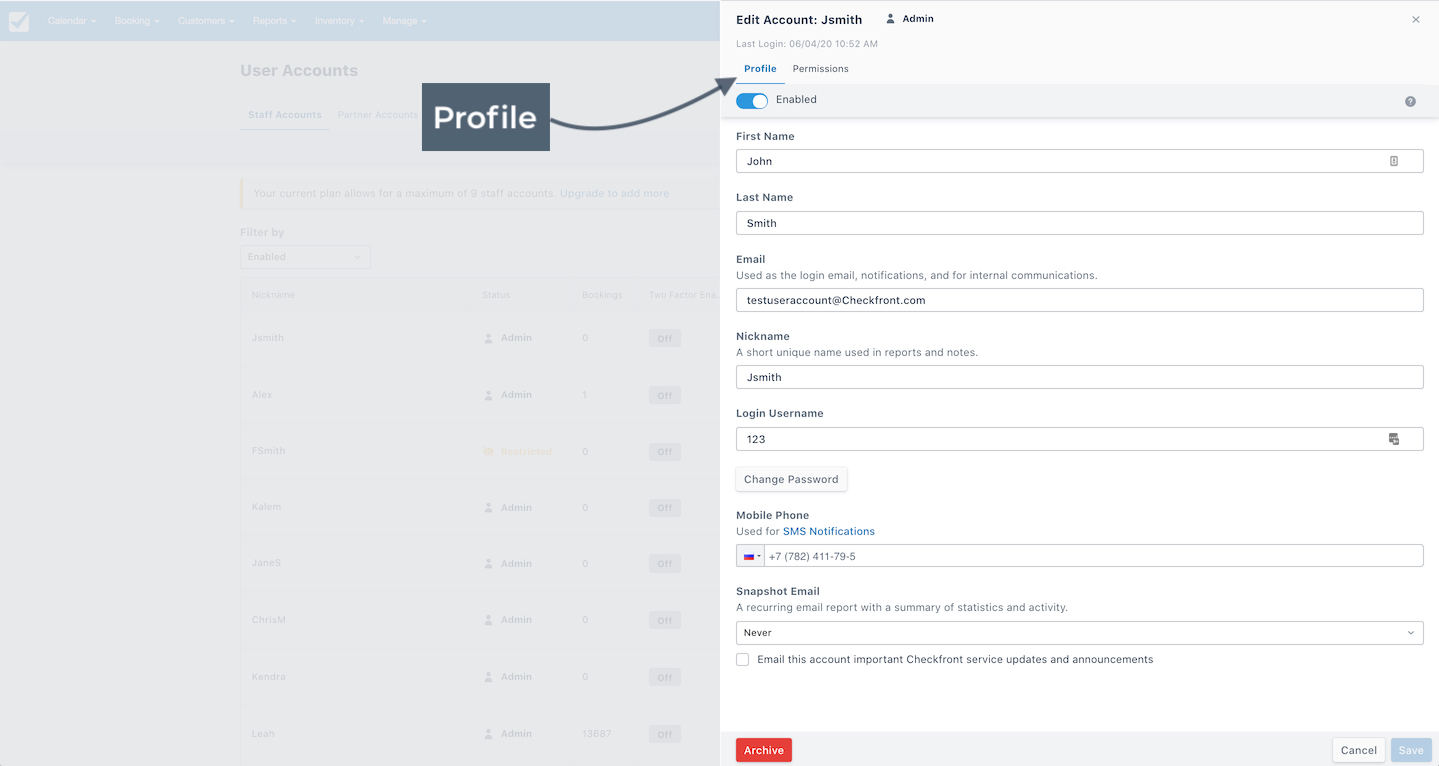 A Staff Profile can be added via the New Staff button at the top-right of the Staff Accounts tab or edited by clicking on the Name of any Staff Account record within the Staff Accounts list.
By default, the Staff Account is Enabled. Toggle off or on the Enabled control to change the status of the User Account. Staff Accounts can be Disabled if you want to temporarily remove a Staff member's access, for example, if they are a seasonal worker.
The following information and settings apply and can be edited with Admin permissions.
-- First Name
The First Name of your Staff member is required.
-- Last Name
The Last Name of your Staff member is required.
-- Email
An Email address for your Staff member is required. This is used as the login Email, as well as, for notifications and internal communications
-- Nickname
An abbreviated name for your Staff member is required. This should be a short, unique name used in reports and notes.
-- Login ID/Username
This can be used interchangeably with Email Address to log into the Staff account.
-- Set/Change Password
This is the Password the Staff member uses to access their account. This can be changed in their profile later on. The password should not be the same as any other Staff member's Password.
Passwords must contain/be

At least 1 number (0-9).
At least 1 upper and lower case letter.
At least 10 characters long.
At least 1 special character.
Passwords must NOT contain empty spaces
-- Mobile Phone
Enter the Staff member's Mobile Phone number here if you wish to use SMS notifications. The third-party Twilio integration is required for this.
-- Snapshot Email
A recurring email report with a summary of statistics and activity on Checkfront. Use the select box to choose the day of the week you would like your Staff member to receive this.
Choose Never to unsubscribe the Staff member from the Snapshot Email.
-- Email this account important Checkfront service updates and announcements
Check the box provided, if you would like the Staff member to receive email regarding important Checkfront service updates and announcements.
---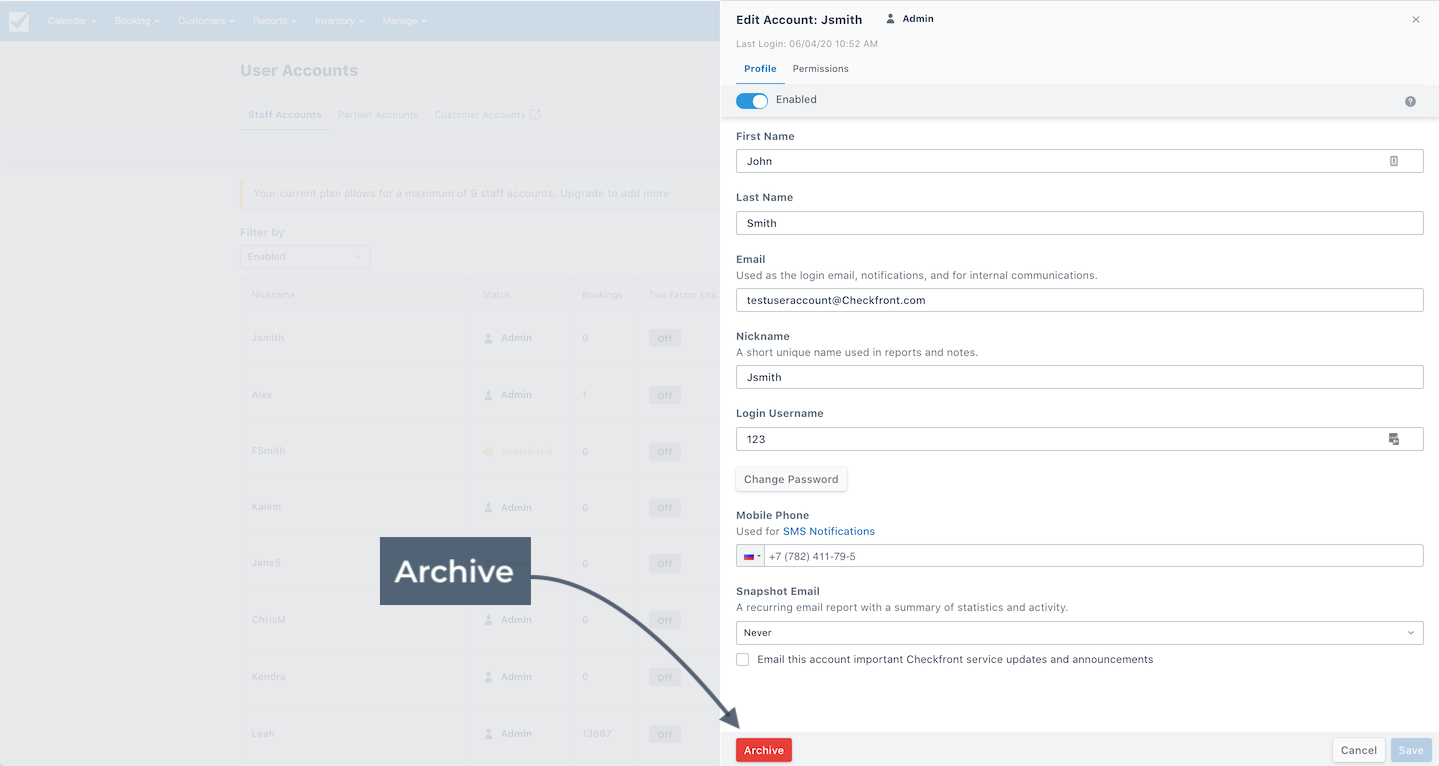 Staff Accounts can be archived, if no longer needed or created in error. Simply click the Archive button found at the bottom of the Edit Account page.
Archived accounts can be found with the Staff Accounts list, if you filter by the Archived status. From there, you can Edit the Account and Unarchive the Staff member, if need be.
---
< Staff Accounts: Introduction | Staff Accounts: Permissions >
---