---
Learn how to add or update your billing information, including contact information and credit card details.
New to Billing? Check out the first article in this series with information on how to access the Billing page.
---
Account menu > Billing


What more do I need to use this feature?
Admin access to your account.


---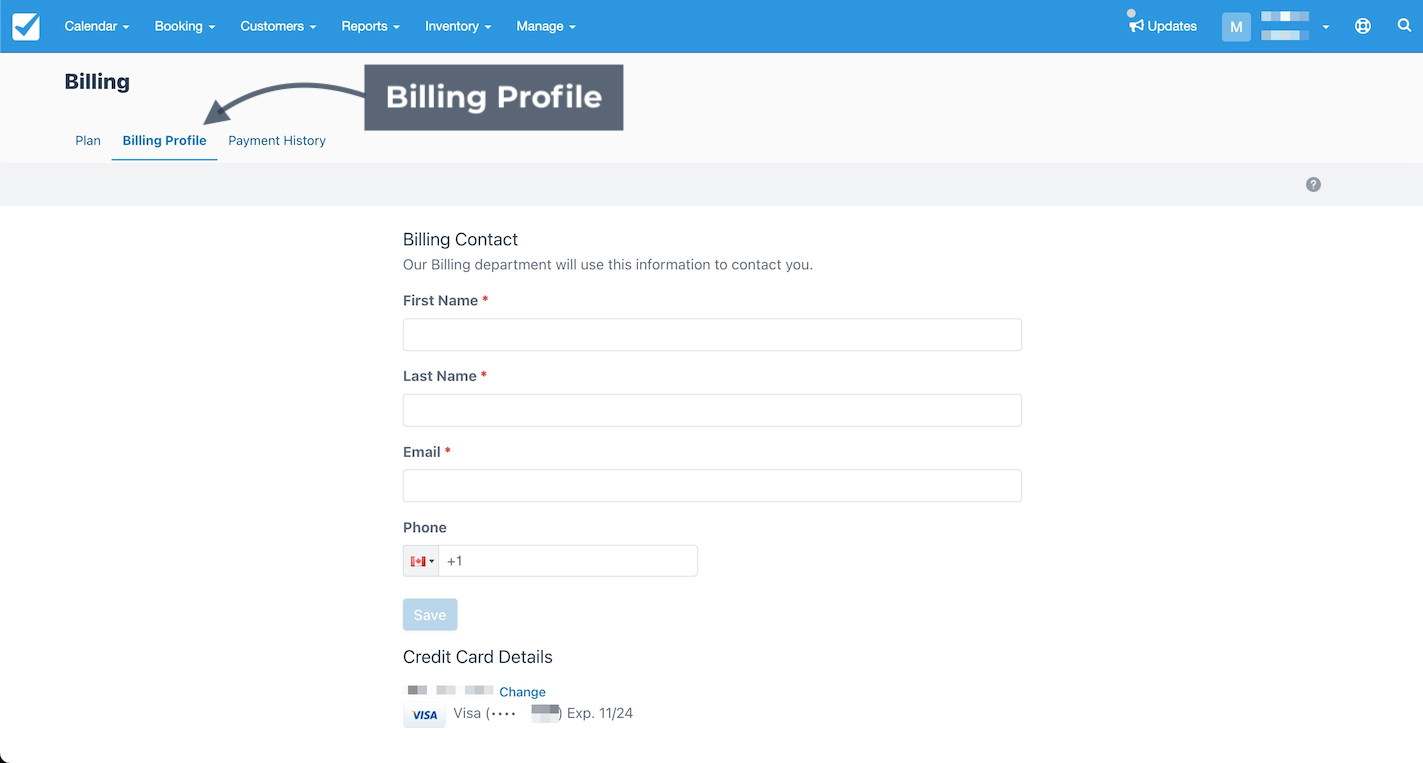 Click the Billing Profile tab to add, view, or update your Billing Contact and Credit Card Details.
Update your First Name, Last Name, Email address, and Phone number within the fields provided so our Billing department has your current information. Click Save after any changes you make.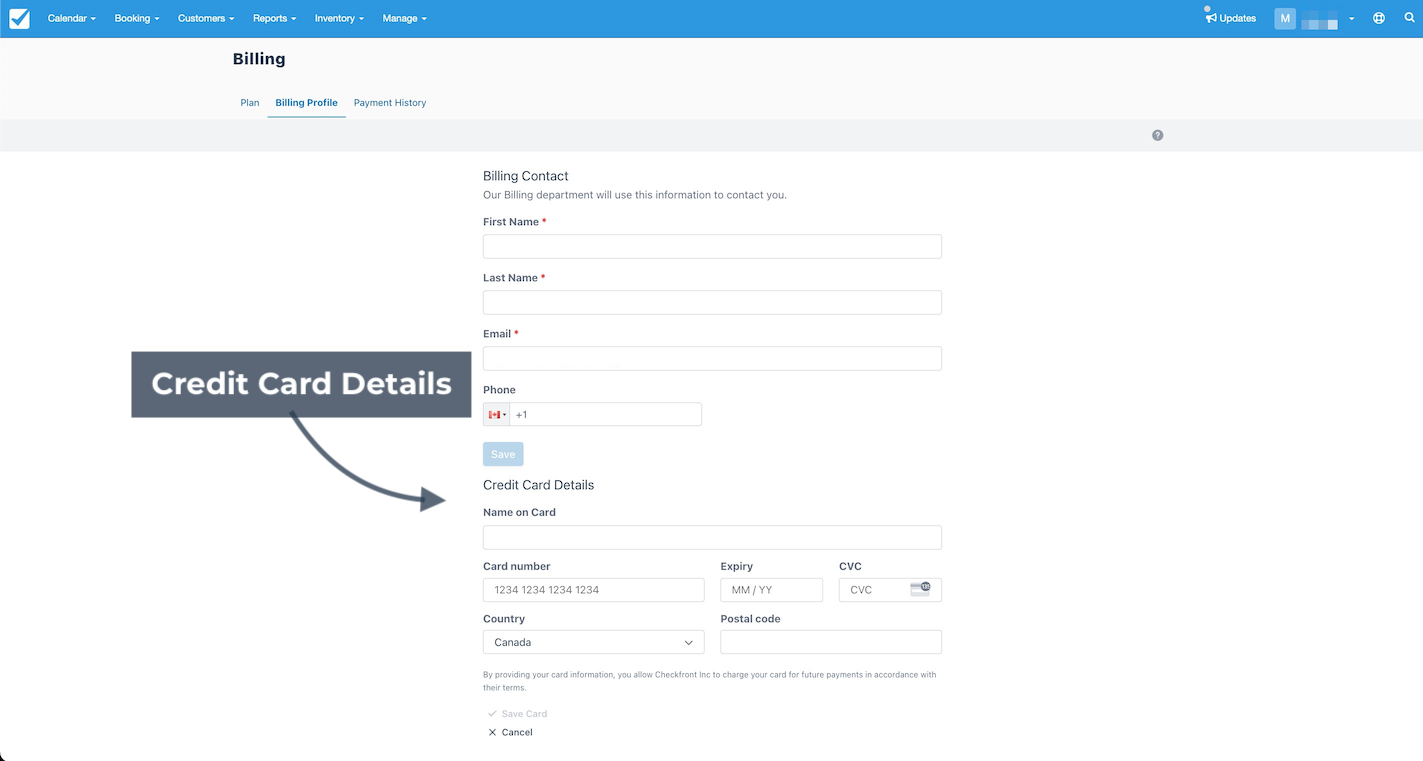 Click on the Change link beside the existing credit card number in the Credit Card Details section to change your credit card information. Select Save Card to save your changes or Cancel to dismiss any changes.
---
Please contact our Billing Team if you have any questions or concerns!

Scroll down on the page linked below to view contact information by department.
---
< Managing your billing plan | Viewing your payment history >
---