---
Plan Availability: ✓ Soho | ✓ Pro | ✓ Plus | ✓ Enterprise | ✓ Flex |
Locate: Inventory > Products > Edit Product > Actions > Copy
Prerequisites:
Admin permissions to manage inventory or restricted permissions to View Products and Assets and Manage Products and Assets.
Your account must have access to products (Inventory > Products), a key feature of our newest version of

Checkfront.
You wish to reduce repetitive tasks, saving time and energy!
New to Checkfront - Products ✨

Products (Inventory > Products) is the successor feature to Items (Inventory > Items) and is available in our newest version of Checkfront.

Not yet on our newest version and interested in upgrading? Please reach out to our Technical Support team for more information.

Discover more product-related help articles, including how to copy a product within the product builder here: Products (New).
This article provides step-by-step instructions on how to copy a product.
Copying a product saves you valuable time and energy when setting up multiple products with similar properties. Copy the product, edit as needed, then activate your new offering!
---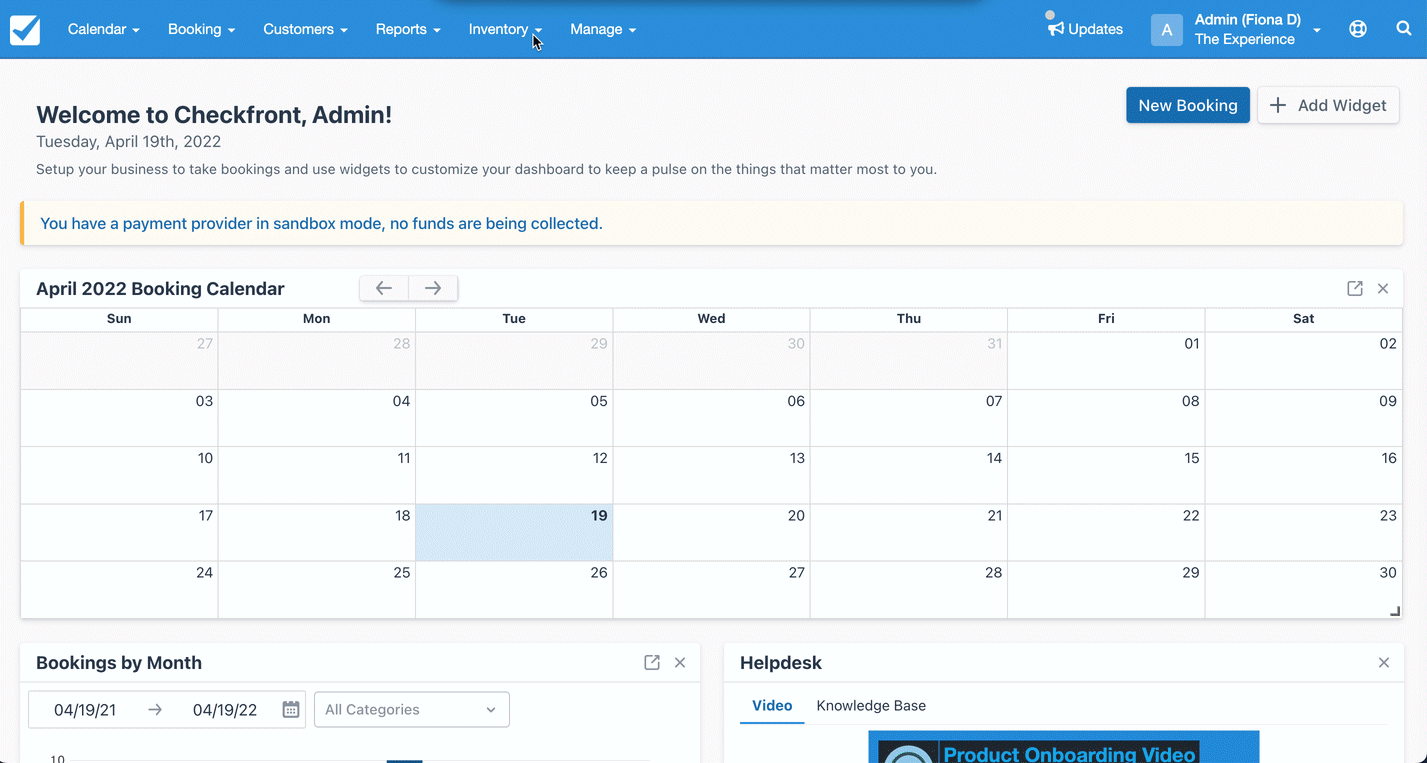 To copy a product, follow these steps:
Navigate to the product (Inventory > Items) you need to copy.
Click the product's name to open the edit mode of the Product Builder.
From the Action menu, select the Copy option. You are now working on a new copy of the product.
Rename the product. For example, Copy of Kayak Rental becomes Moped Rental.
Update the SKU to reflect the new product, for example, moped-rental-001.
Update other product settings to reflect the new product.
Finally, Save your changes and then click Activate and Confirm and Activate to set your product to Active.
Your new product can be found listed within your Products list (Inventory > Products). Repeat these steps for every similar new product you need!
How do I copy an item?

If you are working with our classic items feature and need to copy an item, check out the following article to learn how.