---
Plan Availability: ✓ Soho | ✓ Pro | ✓ Plus | ✓ Enterprise | ✓ Flex |
Locate: Reports > Booking Index > Booking Details > Invoice > Transactions
Prerequisites:
Admin

permissions or

restricted permissions

to

Bookings and Payments.
The Booking Invoice feature is available to both those using items (Inventory > Items), a key feature of our classic version of

Checkfront, and those using products (Inventory > Products), a key feature of our newest version

of

Checkfront.
New to Checkfront - Products ✨

Products (Inventory > Products) is the successor feature to (Inventory > Items) and is available in our newest version of Checkfront.

Not yet on our newest version and interested in upgrading? Please contact our Technical Support team for more information.

Discover more product-related help articles here: Products (New).
In this article, we look at how to update POS transactions.
New to the Booking Invoice and booking details? Be sure to read the first article in this series Introduction to the booking invoice and booking details, before starting!
Please read the full series of articles, accessed at the side and bottom of this page, to learn more about the full management capability of the Booking Invoice features.
---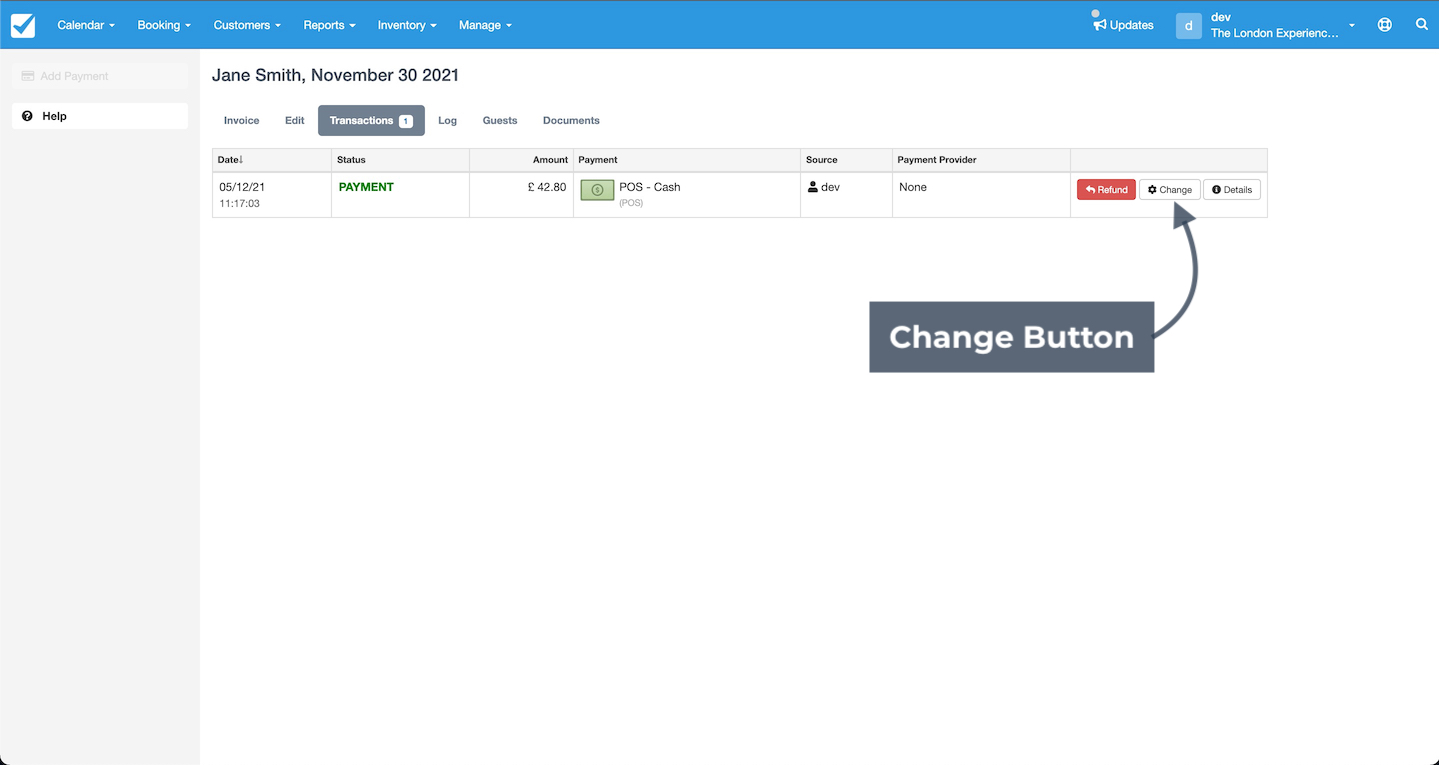 If a POS type payment is applied to the booking, then a Change button shows to the right of the refund button for that transaction entry.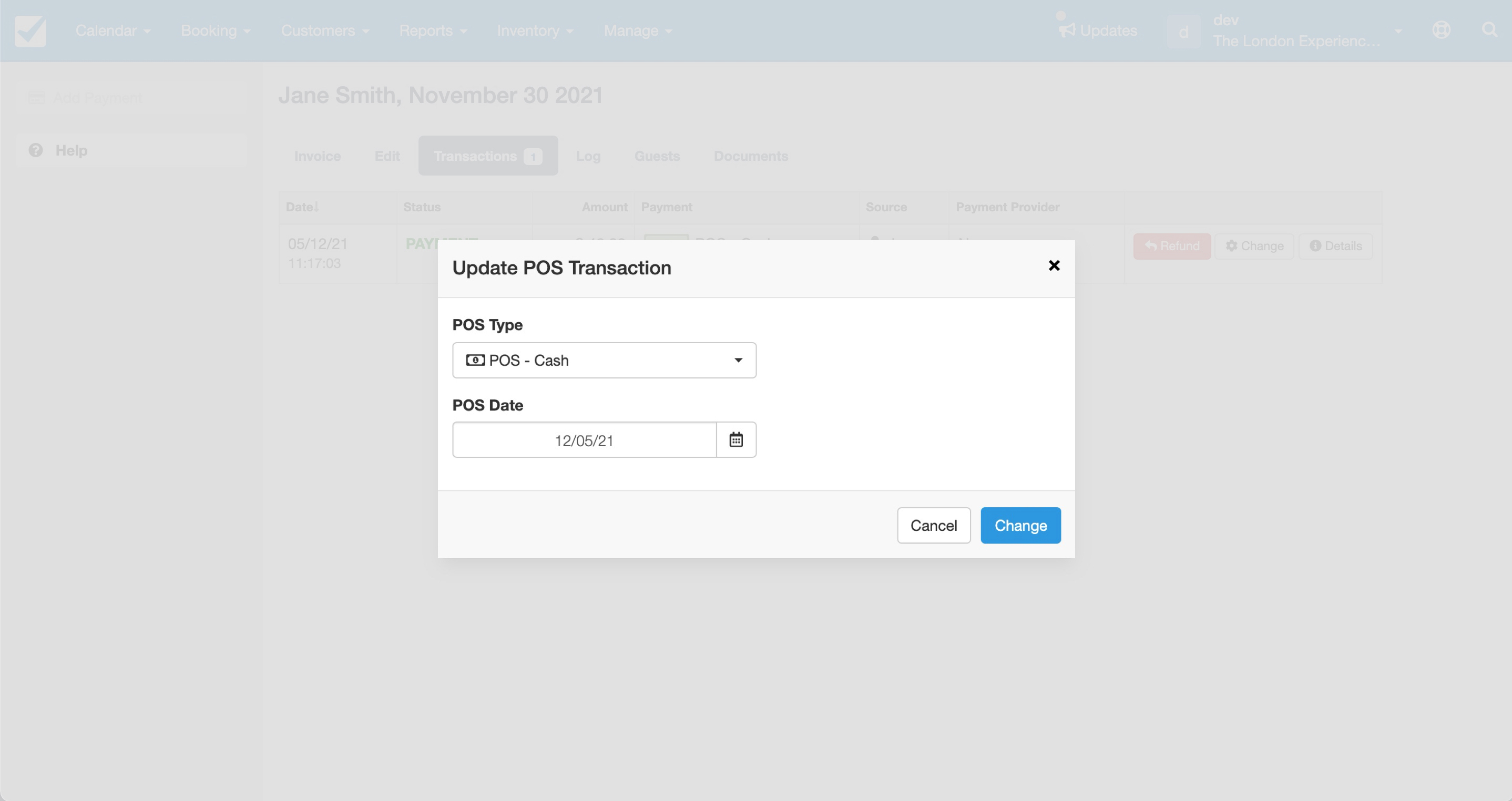 Selecting this option opens up the Update POS Transaction modal window where it is possible to adjust both the POS Type and POS Date. Click Change to save any adjustments made.
In the next article in this series, we looking at adding payments to the Booking Invoice.
---
< Adding items/products to booking invoices | Adding payments to booking invoices >
---