---
Learn how to review and resolve bounced email notifications, including being notified in logs and by email.
---
Which plans include this feature?
Legacy:  Soho, Pro, Plus, Enterprise, Flex
New:  Starter, Growth (Subscription), Growth (Per Booking), Managed
→ Learn more about our new plans or how to change your plan.

Where can I find this feature using the top menu?
See the areas listed below.


What more do I need to use this feature?
Admin permissions to manage notifications receive bounced email notifications, and view reports.


Which Checkfront version supports this feature - classic, new or both?
This feature is available in both our classic version using items (Inventory > Items) and our newest version using products (Inventory > Products).  → Learn more about products
---
Have your Customers noticed they're not receiving booking email notifications? If so, then the email notification may have bounced.
What is a bounced email? A bounced email is rejected and not delivered by the recipient's mail server.
Email can be permanently rejected (hard bounce) or temporarily rejected (soft bounce).
Email bounces can occur if an incorrect Customer email address is added to a booking, the Customer's email quota is exceeded, or the Customer has marked incoming emails as spam.
---
Back to top
Getting notified of bounced email notifications
There are several areas in Checkfront where you find out if notifications to recipients have bounced.
Look for a warning posted within the Booking Invoice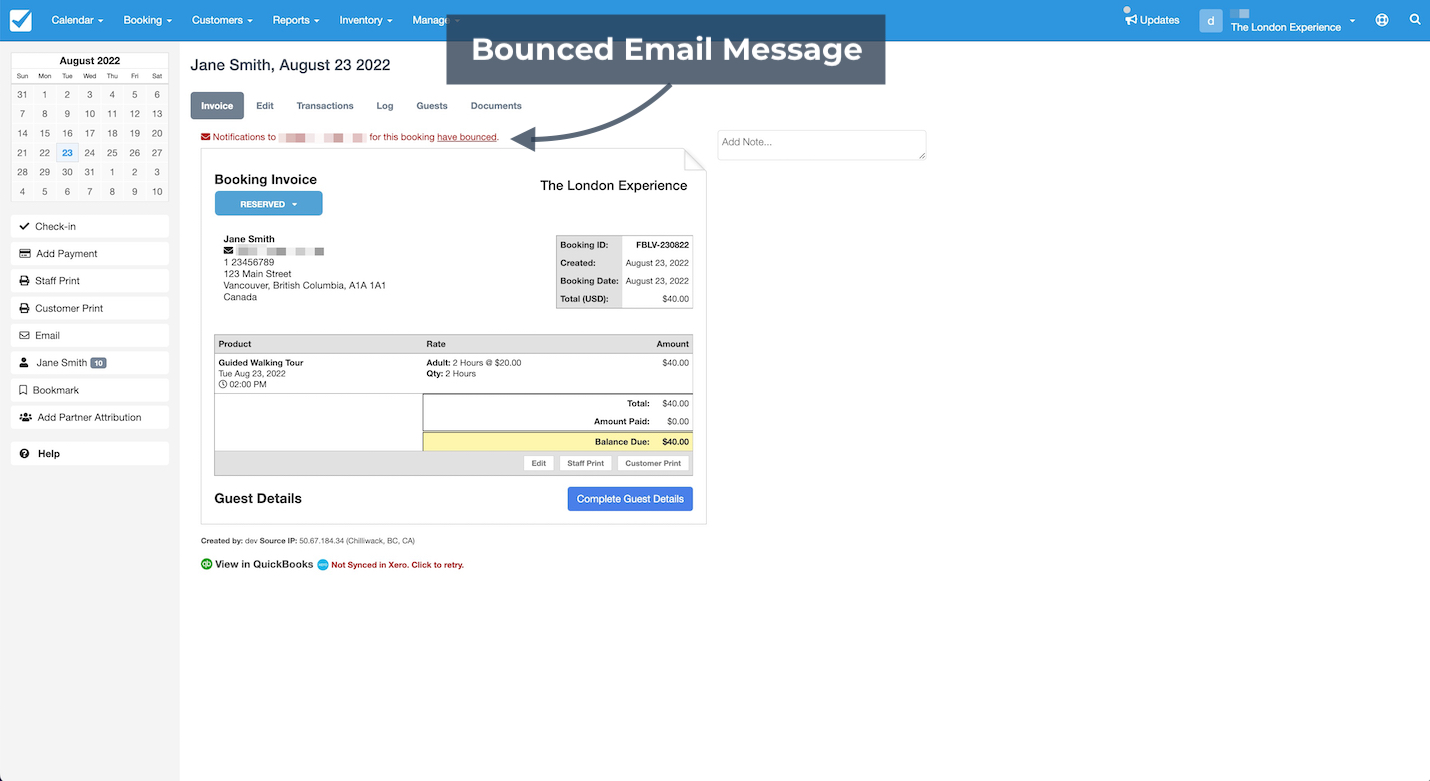 A warning displays within the Invoice tab of a booking (Booking Invoice > Invoice) if the associated email notification bounces.
The warning clears if the booking email address is updated (Booking Invoice > Edit > Email). If a notification didn't send due to the bounce, you can retrigger it to send by reapplying the same status to the booking.
Look for an entry within the Booking Invoice Log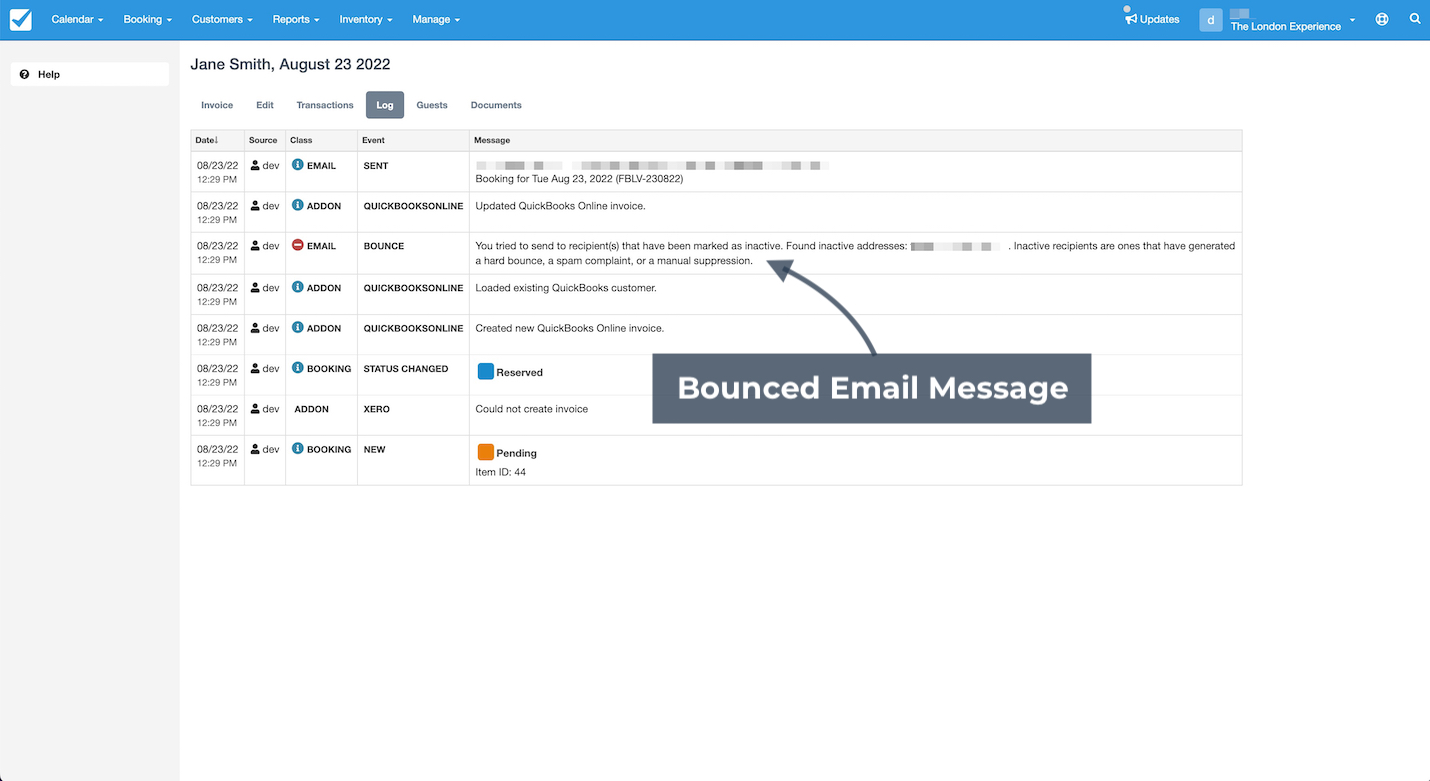 The bounced email is noted within the booking log (Booking Invoice > Log).
Look for an entry within the Account Activity Report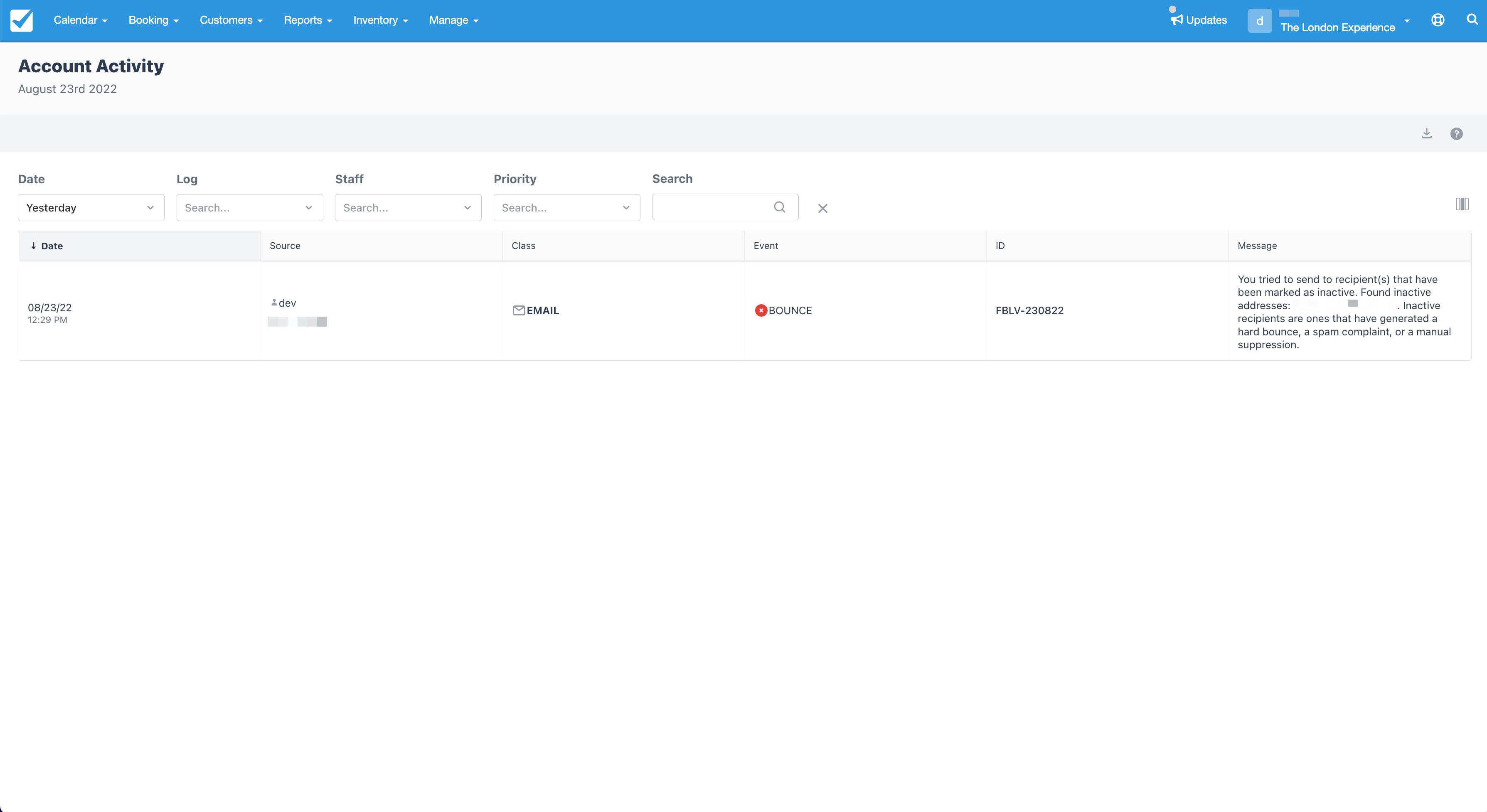 The bounced email is logged within the Account Activity report (Reports > Account Activity).
Receive notifications of bounced email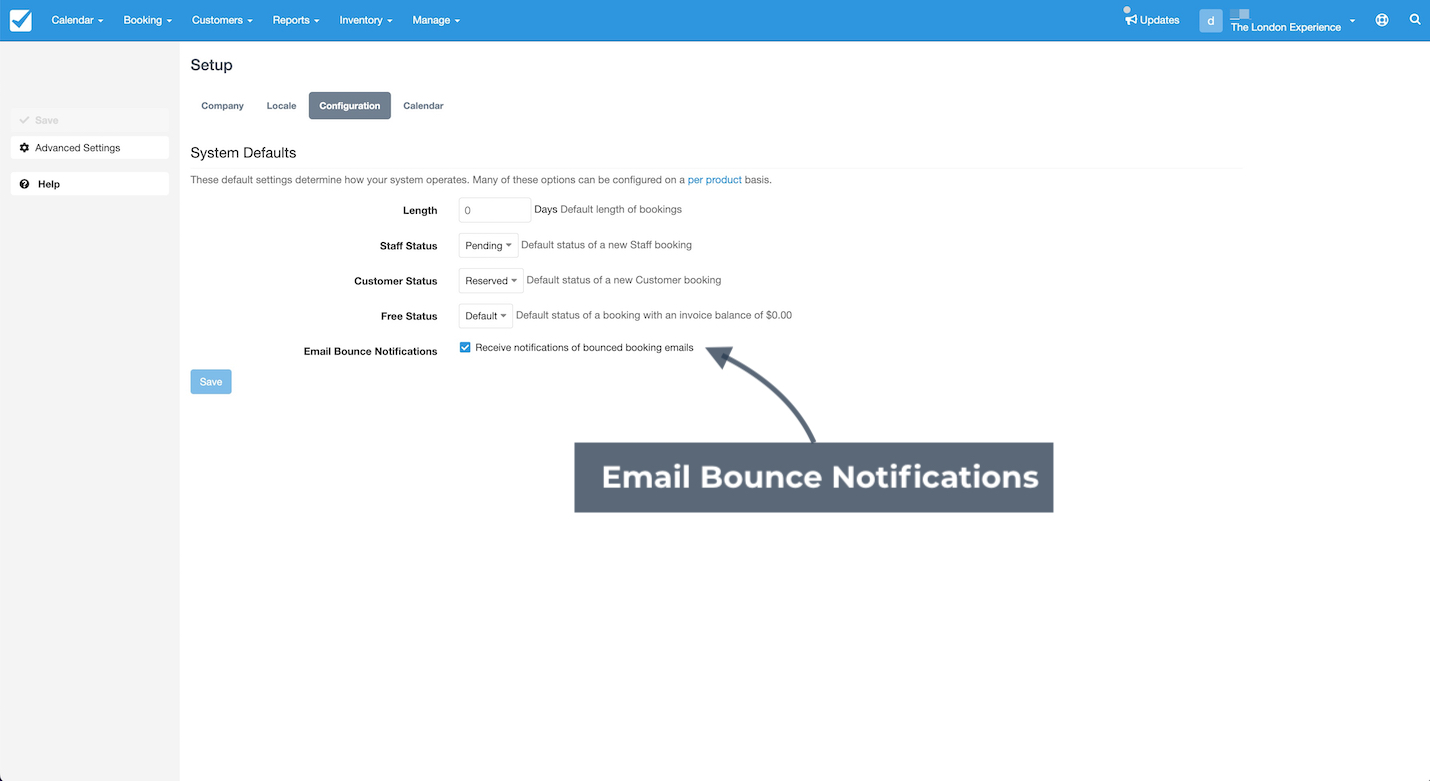 Another option is to be notified by email if a bounce occurs with the Receive notifications of bounced booking emails setting in the Configuration area (Manage > Setup > Configuration).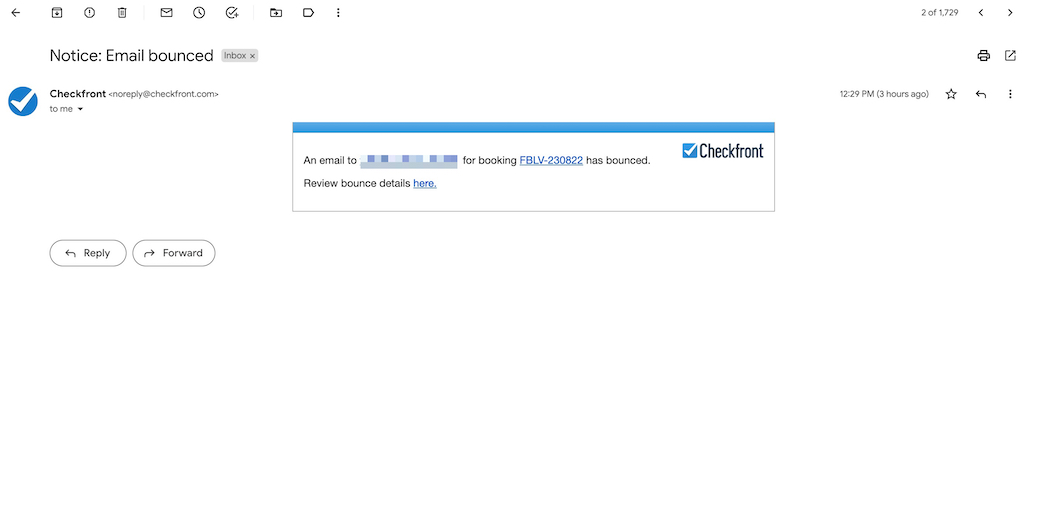 Once bounce notifications are enabled, and a bounce occurs, a notification email is sent to your Staff account email address.
---
Postmark, the email software that Checkfront uses to send email notifications, also keeps track of sent and received emails in the background. If a bounce occurs, then Postmark prevents further email notifications from sending out to that recipient until the bounce is resolved and the email address is reactivated (where possible with soft bounces).
Resolving the issue depends on the cause but may involve having the Customer...
Add your email address to their contacts, so your email notifications are not marked as spam.
Clean up their inbox to make space for additional messages if they have exceeded their plan quota.
Upgrade their email plan to receive additional messages if they have exceeded their plan quota.
If the bounce reason is resolved, then do the following to reactivate the email address:
Contact Technical Support and ask to reactivate the bounced email address in Postmark.
We let you know if the reactivation is successful.
| | |
| --- | --- |
| | Should email address reactivation not be possible (hard bounce), you need to work with the recipient to resolve the issue. For example, have them provide you with an alternative email address. |
| | |
| --- | --- |
| | Learn more about these topics here: |