---
Learn how to view and edit your gift certificate once created.
New to Gift Certificates? Read the first article in this series for an introduction to the Gift Certificates feature.
---
Which plans include this feature?
Legacy:  Pro, Plus, Enterprise, Flex
New:  Available with Growth (Subscription), Growth (Per Booking), and Managed plans only. Not available with Starter plans.
→ Learn more about our new plans or how to change your plan.

Where can I find this feature using the top menu?
View Gift Certificate: Inventory > Gift Certificates > Side menu

Edit Gift Certificate: Inventory > Gift Certificates > Gift Certificate > Gift Certificate Builder

What more do I need to use this feature?
The Gift Certificates feature is activated within your account (Manage > Integrations).
Admin or restricted permissions to Manage Gift Certificates and Manage Gift Certificate Templates.


Which Checkfront version supports this feature - classic, new or both?
This feature is available in both our classic version using items (Inventory > Items) and our newest version using products (Inventory > Products).  → Learn more about products
---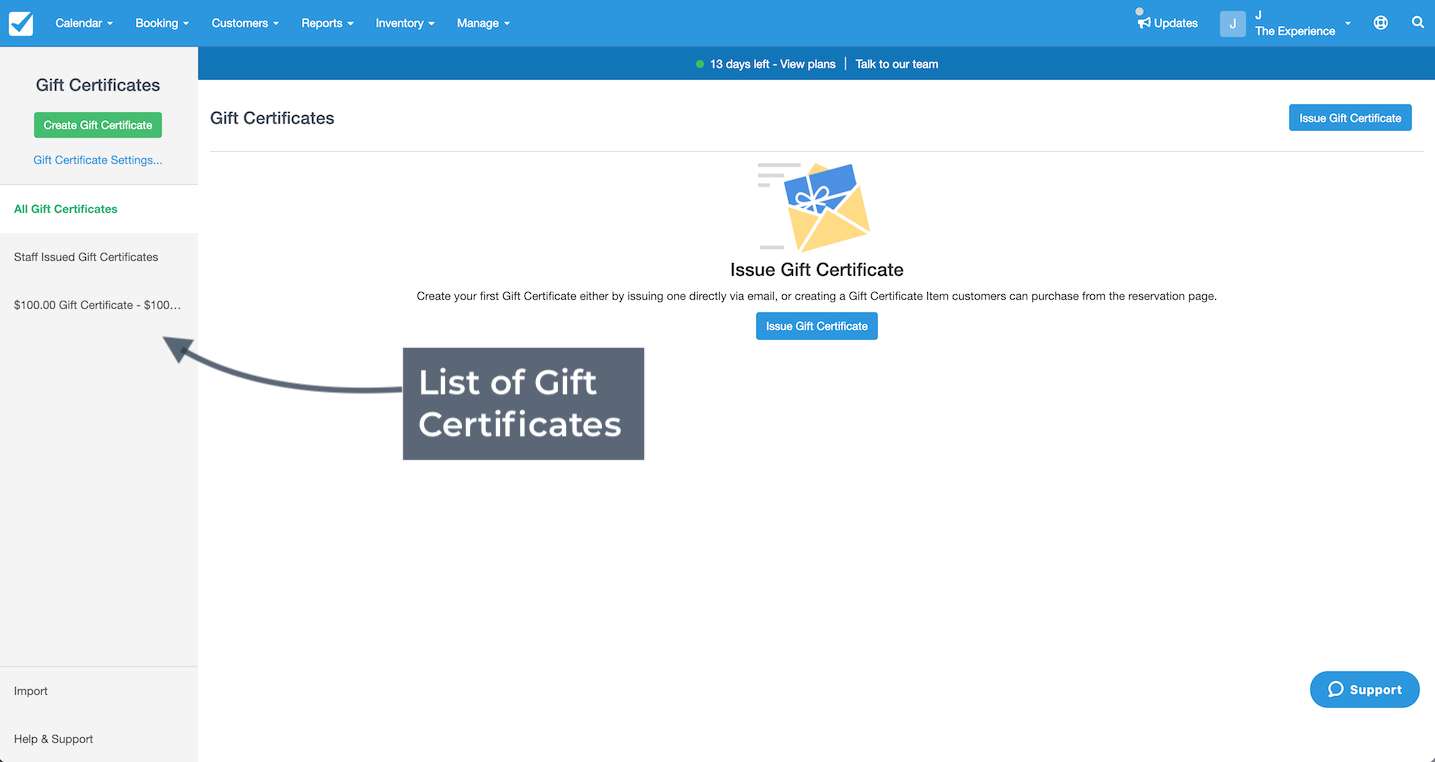 Once you have created your gift certificate, you can quickly access the newly created gift certificate from the left-hand menu of the main Gift Certificates page.
Click the name of the gift certificate to bring it into focus.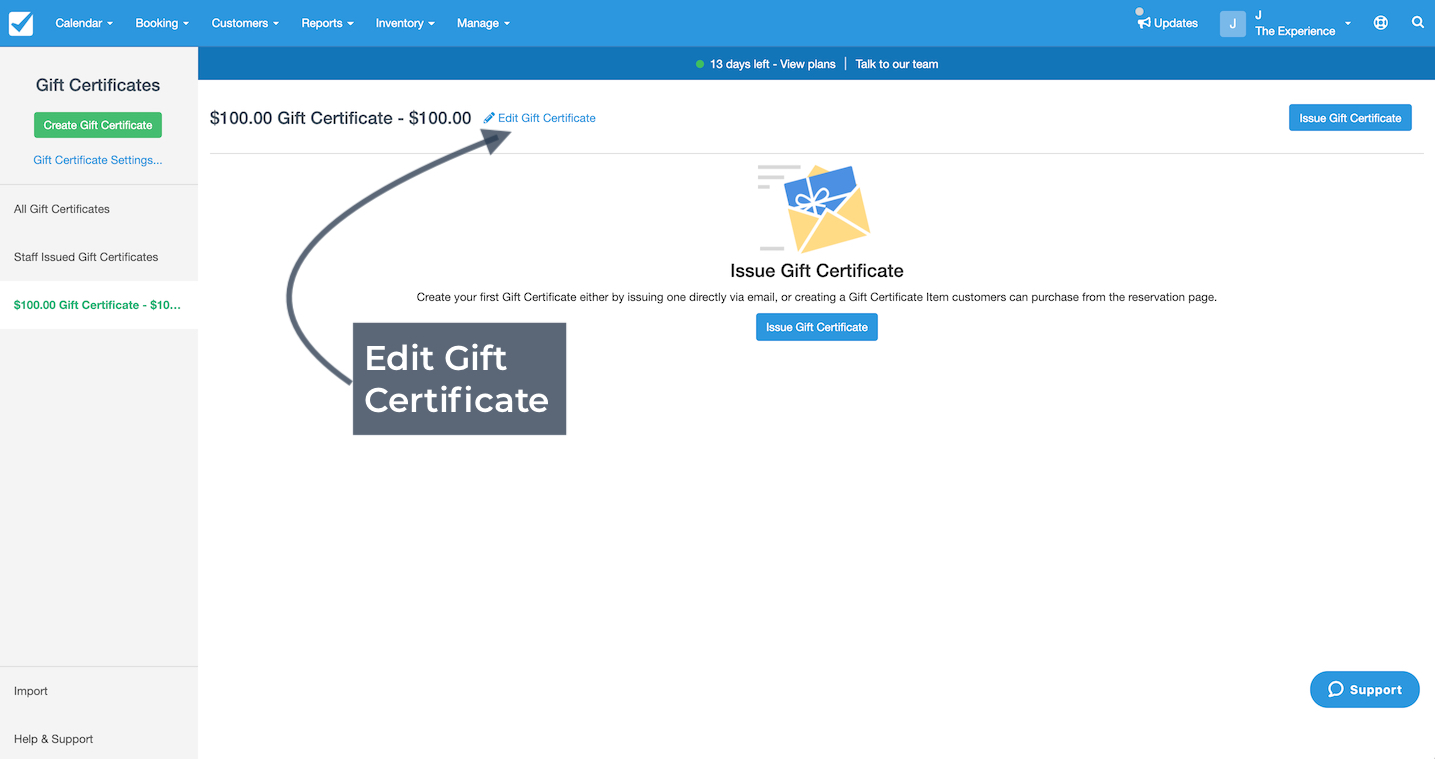 This opens a dedicated page for the gift certificate where you can view the associated purchases and Edit the Gift Certificate. Edit Gift Certificate opens the Gift Certificate Template Builder described in previous articles.
Congratulations, you have created a gift certificate!
Next, we learn about Gift Certificate settings. 
---
< Previewing, editing, and copying gift certificates    |     Configuring general gift certificate settings
---