---
If you use Google Analytics on your website to track visitors, you can make use of the Checkfront Google Analytics add-on, gaining better insight into your e-commerce tracking statistics. E-commerce tracking allows you to keep tabs on your website conversion rate, top performing referrals, days to purchase and several other important metrics.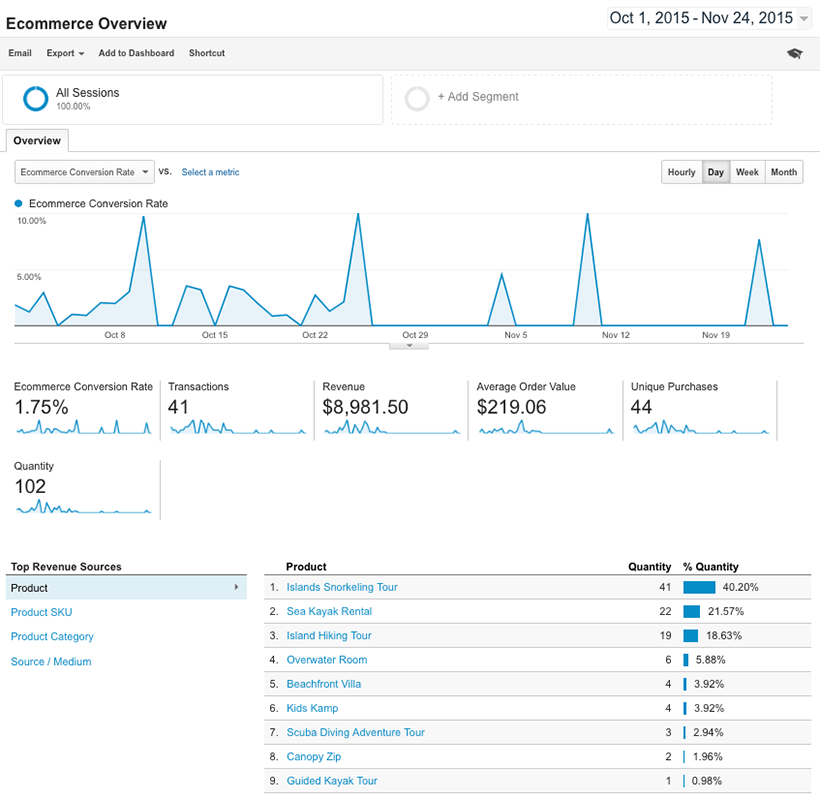 ---
| | |
| --- | --- |
| | This guide assumes you already have Google Analytics setup and configured on your website. Checkfront makes use of the Asynchronous (vs the legacy mode) of Google Analytics tracking code. It's important your site also uses this. |
With that said, please follow the steps below to enable e-commerce tracking in your Google Analytics account.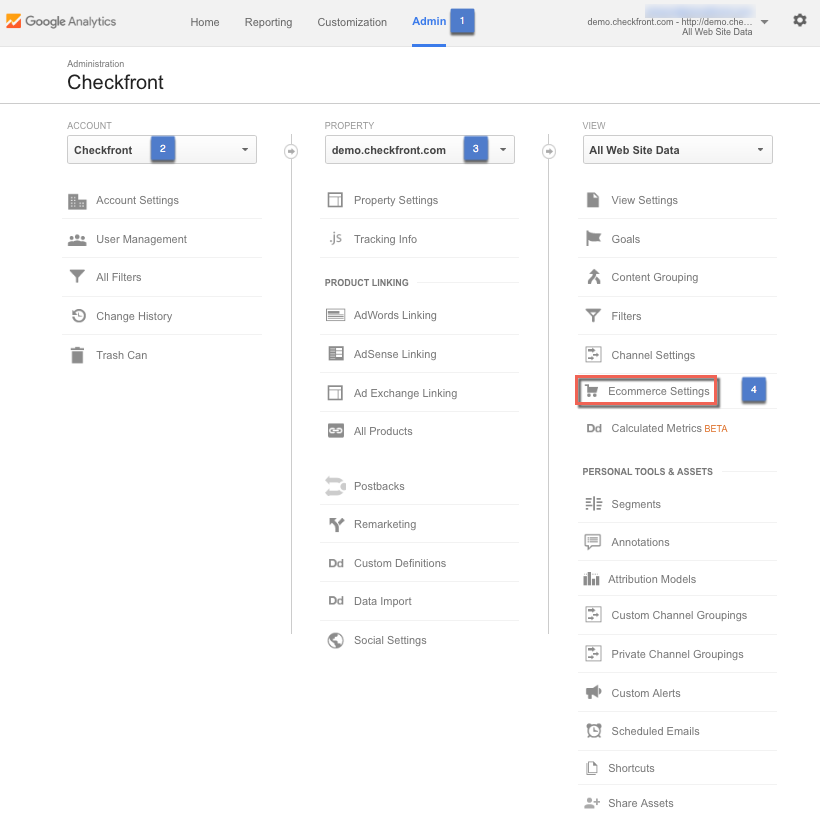 Steps to Enable Ecommerce Tracking in Google Analytics:
1. The first step in enabling e-commerce tracking is to log in to your Google Analytics account and navigate to the Admin menu, as shown above.
2. Select the Account for the website you'd like to track, from the Account column.
3. Select the Property for the website you'd like to track, from the Property column.
4. Click on E-commerce Settings in the View Column. Make sure the Enable Ecommerce status is set to ON, as shown below.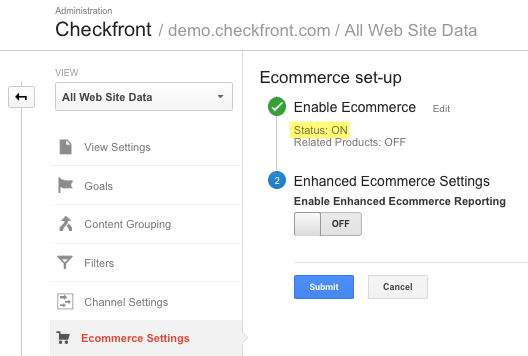 The Enhanced Ecommerce Settings are not currently supported by Checkfront, so you can leave that turned off.  
Universal Analytics
New Google Analytics accounts will be automatically configured to use Universal Analytics. If you are using a legacy version of Google Analytics, you may want to upgrade to the newer version of your Analytics dashboard. When in the Admin menu, look in the Property column for a Universal Analytics link. If you have a newer account, you will not see such a link, but if it's there, click on it to make the upgrade.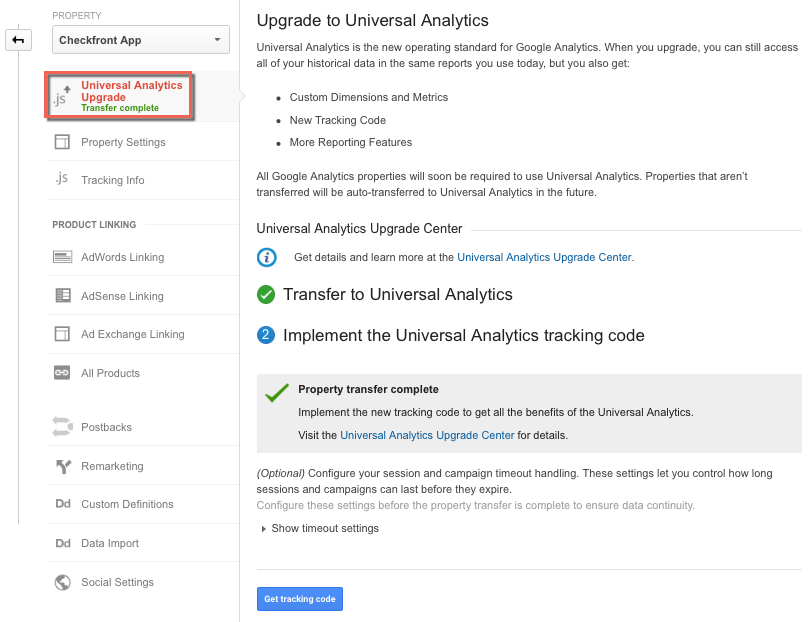 ---
To enable Google Analytics tracking in Checkfront, you first need to find your Google Analytics ID. This can be found by clicking on the Tracking Info link under the Property column. Select Tracking Code and then look for the ID at the top of the page. It will look something like: UA-555555-1.  
All you have to do then is log in to your Checkfront account and activate the add-on at Manage > Add-ons > Google Analytics. Supply your Google Analytics ID, check the box to Enable Universal Analytics, click Activate and you are done!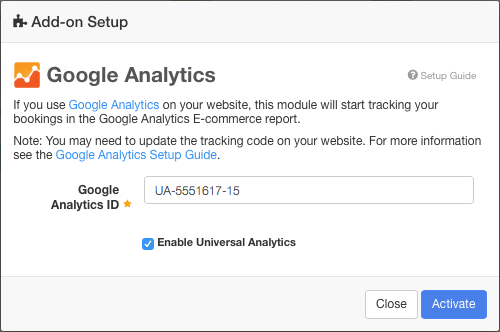 ---
Note: You won't see any reporting when first enabling e-commerce tracking. It may take up to 24 hours after the first booking to appear in your analytics data. Reporting will show in the E-commerce section of Google Analytics. Your Checkfront inventory will be represented as products and your bookings as transactions. Note: no personally identifiable information on your customers is sent to Google. Google Analytics reporting should be used as a guide, but should not be relied upon as accurate financial reporting or accounting. Only bookings made by your customers from your website will be included in these reports, not bookings made from within Checkfront.