---
If you use Google Analytics on your website to track visitors, you can make use of the Checkfront Google Analytics add-on, gaining better insight into your e-commerce tracking statistics.
E-commerce tracking allows you to keep tabs on your website conversion rate, top performing referrals, days to purchase and several other important metrics.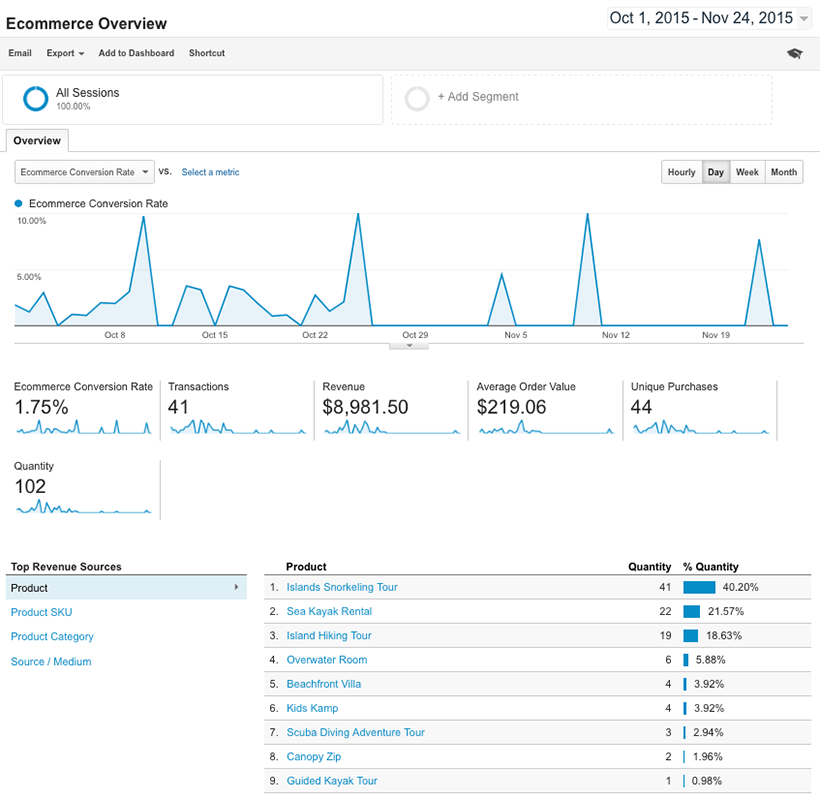 ---
| | |
| --- | --- |
| | This guide assumes you already have Google Analytics setup and configured on your website. Checkfront makes use of the Asynchronous (vs the legacy mode) of Google Analytics tracking code. It's important your site also uses this. |
With that said, please follow the steps below to enable e-commerce tracking in your Google Analytics account.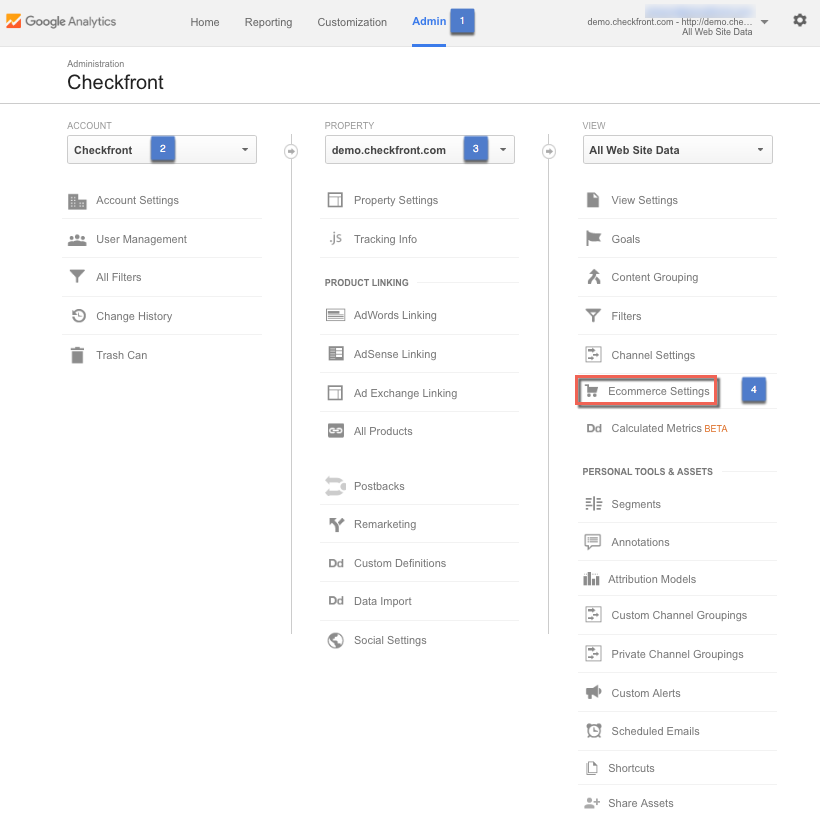 Steps to Enable E-Commerce Tracking in Google Analytics:

The first step in enabling e-commerce tracking is to log in to your Google Analytics account and navigate to the Admin

menu, as shown above.

Select the Account for the website you'd like to track, from the Account column.
Select the Property for the website you'd like to track, from the Property column.
Click on E-commerce Settings in the View Column. Make sure the Enable Ecommerce status is set to ON, as shown below.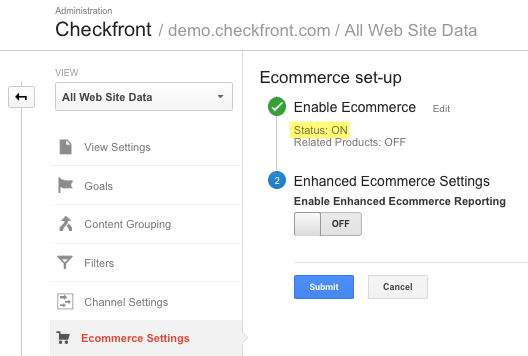 The Enhanced Ecommerce Settings are not currently supported by Checkfront, so you can leave that turned off.  
Cross-domain tracking is a useful feature that can help you determine where your bookings are coming from and helps you attribute your bookings to the correct source in your Google Analytics profile. To get cross-domain tracking set up you will need to do it in three parts; in Checkfront, in Google Analytics, and in your own website.  
To set up this feature in Google Analytics, first log into your Google Analytics account and maneuver to Admin > E-commerce Settings. Toggle 'On' to enable E-commerce (details in the previous section). 
Now, you will want to add your website to the 'Referral Exclusion List'. This can be found from Admin > Tracking Info > Referral Exclusion List. Add your top level domain.  That means your website URL after http://www. and up to .com, .co.uk, etc.  For example. yourwebsite.com is good.  These are incorrect: http://www.yourwebsite.com and yourwebsite.com/book_now.   Note that this may already be on the list. You do not need to add it again.

Now review the changes made and cross-domain tracking will be set up in Google!

Next, you will have to activate cross-domain tracking from within your Checkfront account.  See the next page Google Analytics: Setup in Checkfront.
Universal Analytics
New Google Analytics accounts will be automatically configured to use Universal Analytics. If you are using a legacy version of Google Analytics, you may want to upgrade to the newer version of your Analytics dashboard. When in the Admin menu, look in the Property column for a Universal Analytics link. If you have a newer account, you will not see such a link, but if it's there, click on it to make the upgrade.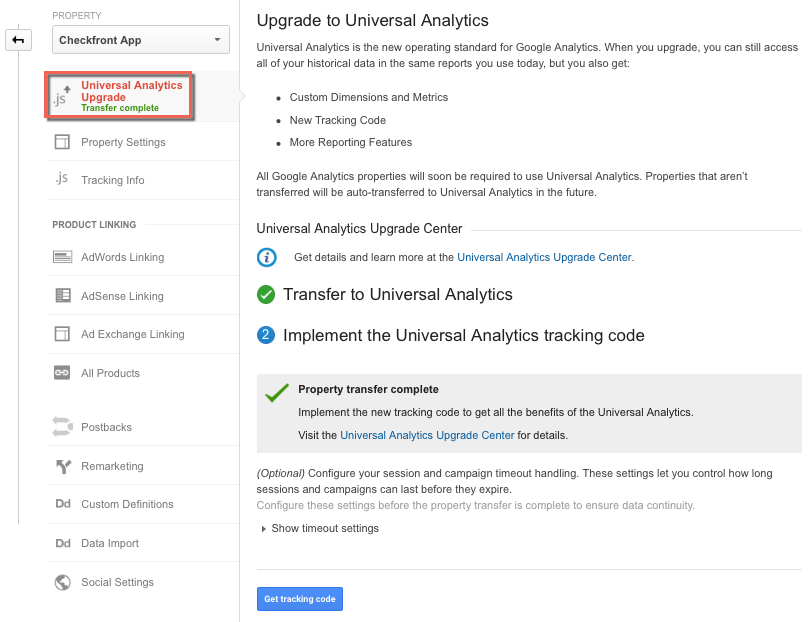 ---
Google Analytics: Setup in Checkfront >
---