---
Read this introduction to the Customer Booking Maps feature with information on how to view a map of your bookings based on the Customer's location.


To learn more about the Customer Booking Maps, please read the entire series of articles via the links at the side and bottom of this page.
---
Which plans include this feature?
Legacy:  Soho, Pro, Plus, Enterprise, Flex
New:  Starter, Growth (Subscription), Growth (Per Booking), Managed
→ Learn more about our new plans or how to change your plan.

Where can I find this feature using the top menu?
Customers > Map


What more do I need to use this feature?
Admin permissions to manage integrations.


Which Checkfront version supports this feature - classic, new or both?
Your account must have access to items (Inventory > Items), a key feature of our classic version of Checkfront. 
This feature is not available for use with products (Inventory > Products), a key feature of our newest version of Checkfront. → Learn more about products
---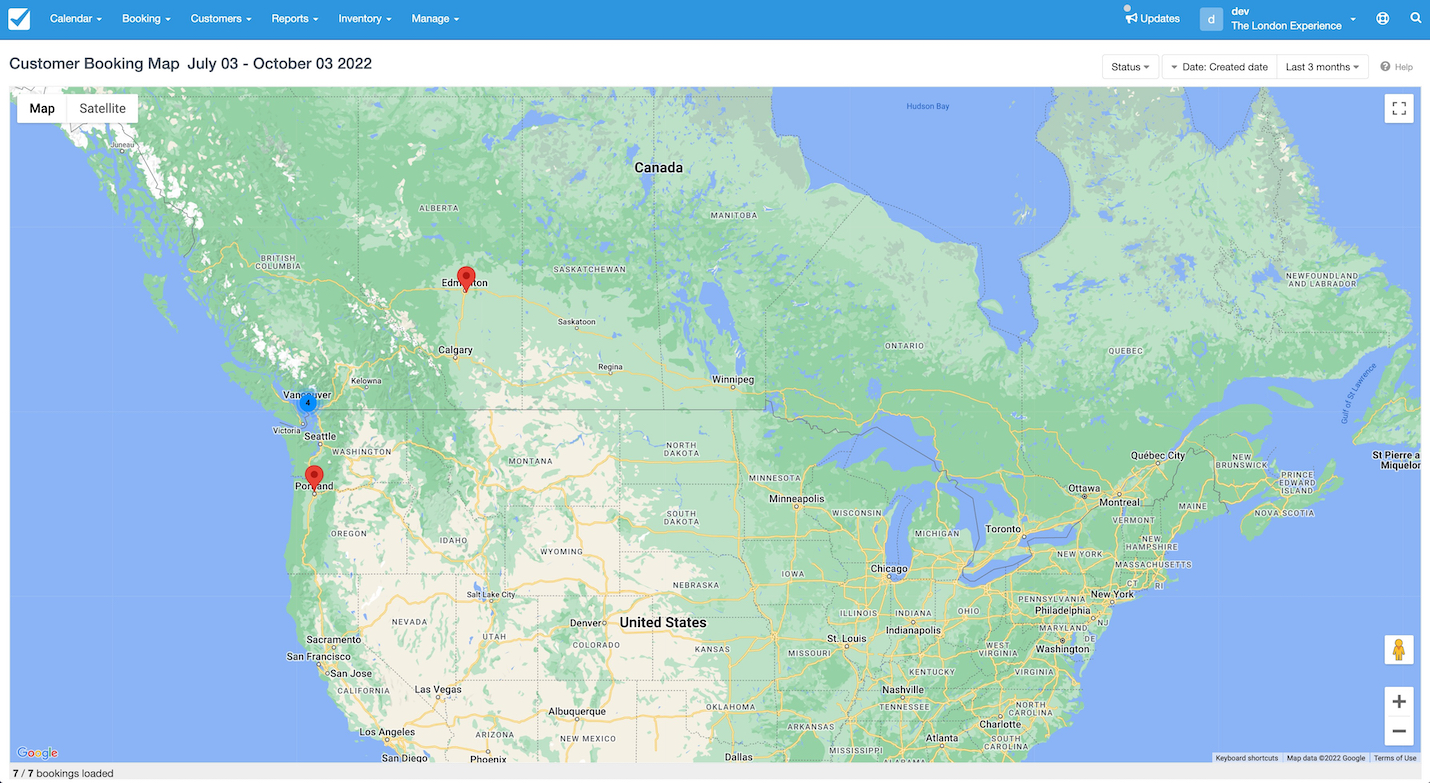 A popular feature among Checkfront users is the Customer Booking Map (Customers > Map). The Customer Booking Map provides a bird's eye view of your customers' locations.
Zoom out to get a wider perspective of your Customers' locations (as shown in the screenshot above), or zoom in to view Customer pins individually.
In the next article in this series, we look closely at the Customer Booking Map feature, beginning with how to enable and set up the integration.
---
Setting up the Customer Booking Map >
---