---
Prerequisites:
Customer Maps is available to those using items (Inventory > Items), a feature of our classic version of Checkfront.
Interested in using Customer Maps with products (Inventory > Products)? Your account must be a member of our

Early Access Program. Please reach out to

Checkfront Technical Support

to learn more.
---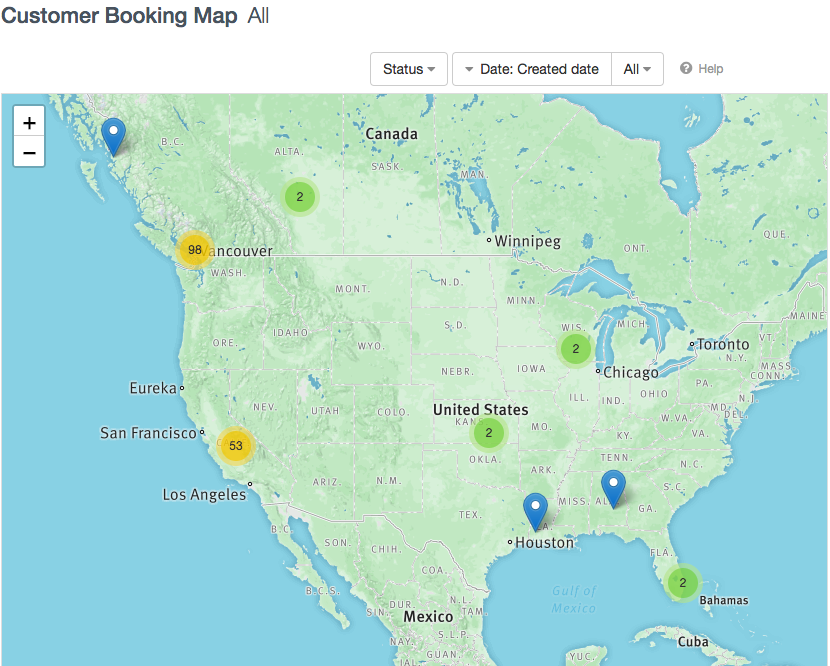 A popular feature among Checkfront users is the Customer Map. The Customer Map provides a bird's eye view of where your customers are coming from.
A more zoomed-in view displays customer pins individually, especially the further in you zoom. If you are zoomed out, however, then the pins will be clustered together, as you can see in the image below.
To access the Customer Map, navigate to Customers > Map in your Checkfront Booking Manager.
---
Interactive Customer Maps: Setup >
---