---
Prerequisites:
Customer Accounts are available to those using items (Inventory > Items), a feature of our classic version of Checkfront.
Interested in using the Customer Directory with products (Inventory > Products)? Your account must be a member of our

Early Access Program.
---
Customer accounts provide your clients with the ability to log in and manage their own bookings and contact information. This is a feature that needs to be enabled in your account, if you wish to use it but is not active by default.
Once it is active, your customers can create an account and record their contact details for future use. They can also see a complete record of their previous bookings and even manage their pending bookings based on the parameters you choose during the initial feature setup.
---
To activate the customer accounts feature in Checkfront, navigate to Manage > User Accounts in your main menu. From here, click on the Customer Accounts tab.

If you're activating the feature for the first time, then there are no customer accounts available for management. To continue activation, click on the Customer Account Settings button top right.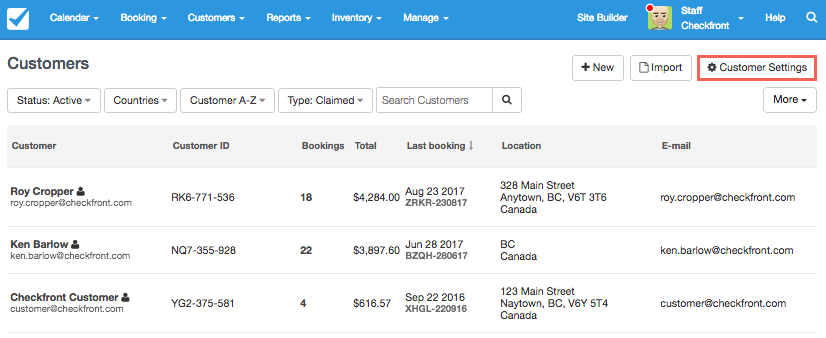 ---
< Customer Accounts: Customer Saved Payments | Customer Accounts: Settings >
---