---
Read this introduction to our Customer Accounts feature, including how to find and enable this feature for your Customers.


To learn more about the functionality of Customer Accounts, please read the entire series of articles accessed at the side and bottom of this page.
---
Which plans include this feature?
Legacy:  Soho, Pro, Plus, Enterprise, Flex
New:  Starter, Growth (Subscription), Growth (Per Booking), Managed
→ Learn more about our new plans or how to change your plan.

Where can I find this feature using the top menu?
Manage > User Accounts > Customer Accounts


What more do I need to use this feature?
Admin or restricted permissions to View customers list or Edit customers
depending on the area of Customer accounts. See each article in this series for more details.


Which Checkfront version supports this feature - classic, new or both?
This feature is available in both our classic version using items (Inventory > Items) and our newest version using products (Inventory > Products).  → Learn more about products
---
Customer accounts allow your Customers to log in and manage their bookings and contact information. This feature can be enabled in your account but is inactive by default.
Once it is active, your Customers can create an account, make bookings, and record their contact details for future use.
They can also see a complete record of their previous bookings and manage their pending bookings based on the parameters you choose during the initial feature setup.
Whenever additional information is received via a booking or a guest form, empty fields within the Customer Account are updated. 

This includes creating a new booking for the Customer, using their email to complete a guest form and attributing the Customer to the booking.

Fields with existing information are never overwritten.
---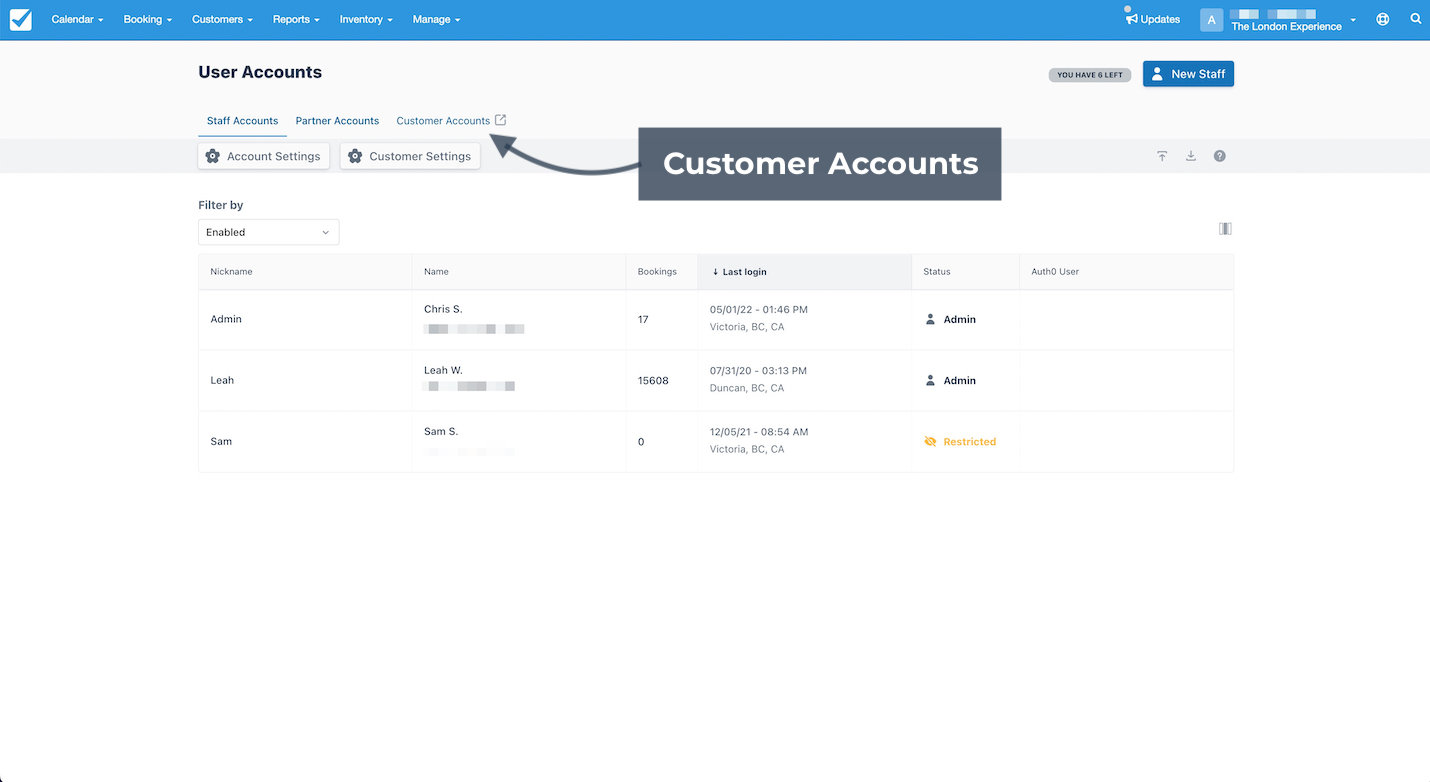 To enable Customer Accounts in Checkfront, navigate to the Customer Accounts tab (Manage > User Accounts > Customer Accounts). This opens the Customers Directory, which you can access via the Customers option in the top menu.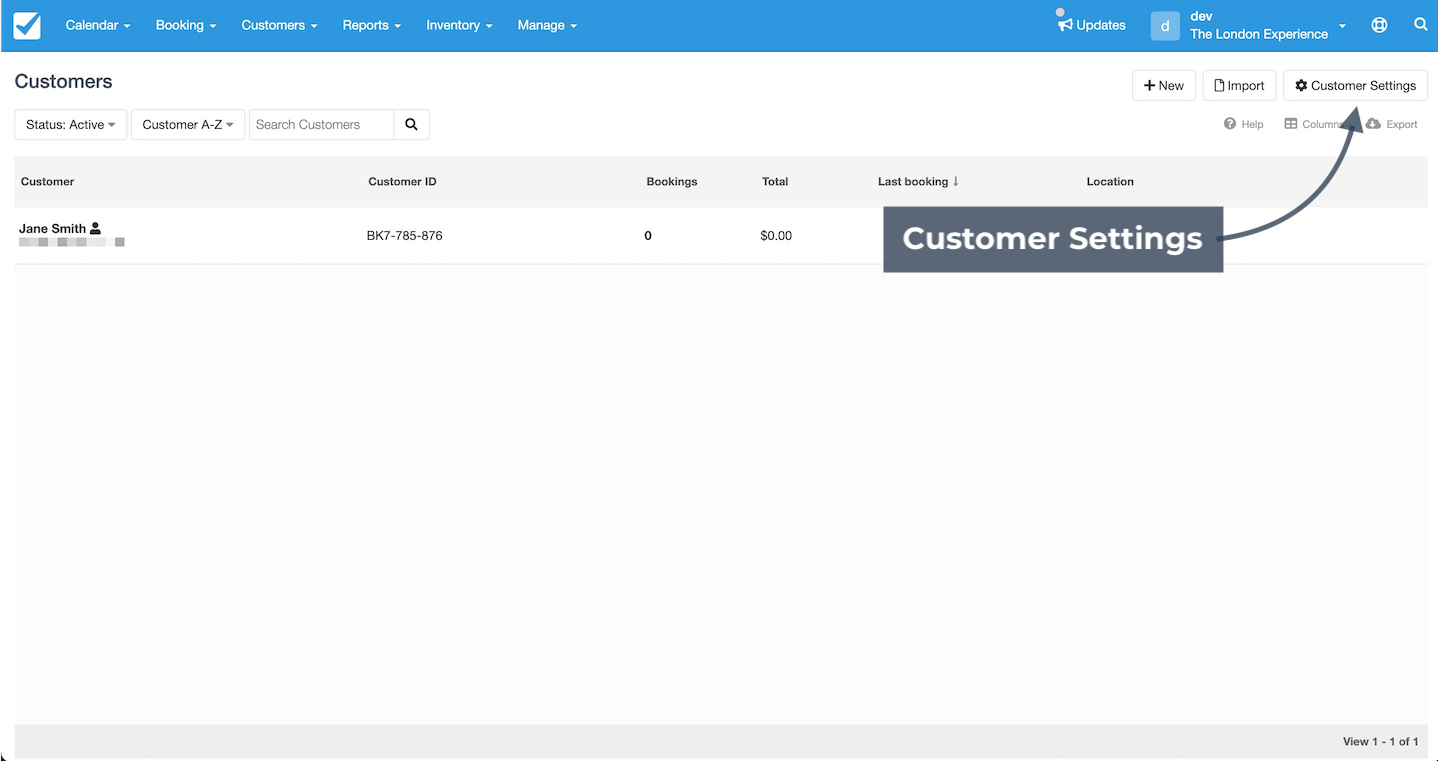 Next, click on the Customer Settings button on the top right.
The Customer Settings area can also be accessed from the Staff Accounts and Partner Accounts tabs.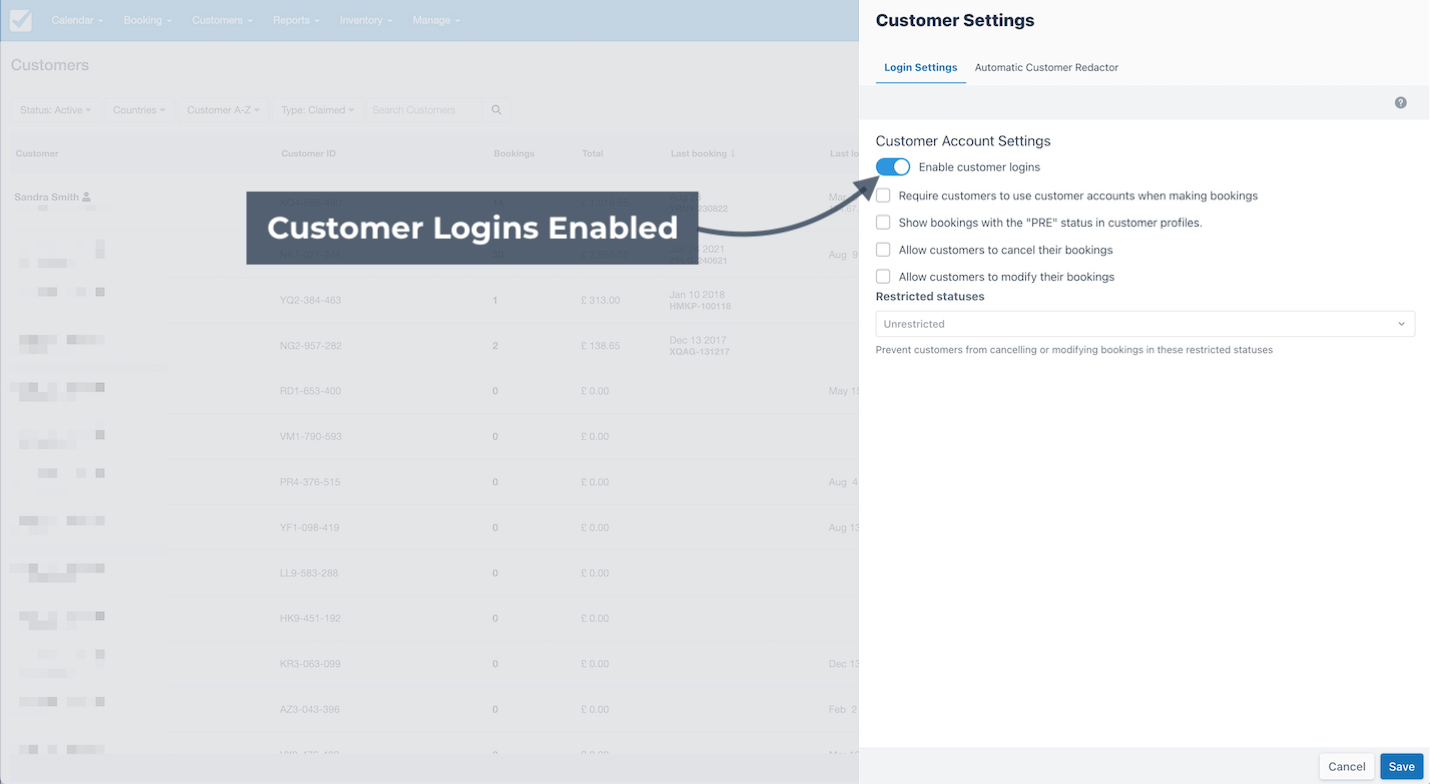 Select the Enable customer logins radio button from the Login Settings tab within the Customer Settings side panel.
Next, click the Save button to enable Customer logins and activate the additional setup options described in our next article.
Any new accounts must undergo a brief verification process whereby the Customer is sent an email with a verification link that they need to click before they can view the contents of their account.
We go further into this process later in this article series.
The following article in this series starts by reviewing your Customer Account Settings.
---
Configuring Customer account settings for Admins >
---