---
Plan Availability: ✓ Soho | ✓ Pro | ✓ Plus | ✓ Enterprise | ✓ Flex |
Locate: Manage > Integrations > Website Integrations > Booking Widget
Prerequisites:
Ability to copy and paste into your website code or help from a skilled person to do this for you!
The Booking Widget feature is available to both those using items (Inventory > Items), a key feature of our classic version of

Checkfront, and those using products (Inventory > Products), a key feature of our newest version

of

Checkfront.
New to Checkfront - Products ✨

Products (Inventory > Products) is the successor feature to (Inventory > Items) and is available in our newest version of Checkfront.

Not yet on our newest version and interested in upgrading? Please contact our Technical Support team for more information.

Discover more product-related help articles here: Products (New).
This article is a quick overview of Checkfront's Booking Widget! The first in a series of articles on our booking integration.
---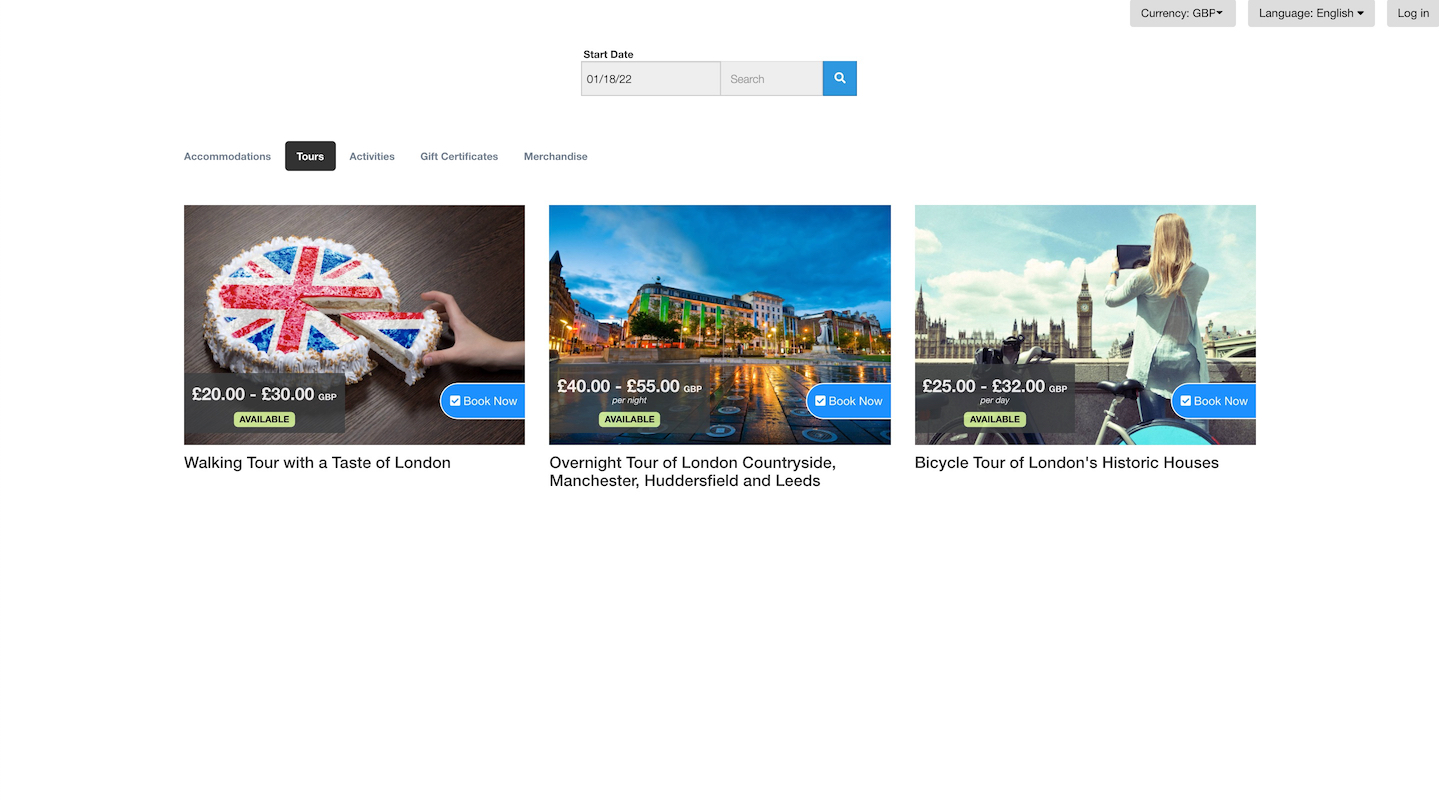 Would you like to add a Checkfront Booking Widget to your website? In this series of articles, we tackle just how to do this, but first, an introduction to the Booking Widget.
Adding a Checkfront booking frame to your website is easy with the Booking Widget method of integration. You can embed a Checkfront real-time interactive booking portal in virtually any web page using the Booking Widget code.
The Booking Widget is a compact, standards-compliant XHTML / Ajax widget. The Booking Widget is fully responsive and adapts to your website style and layout, giving your users a truly integrated experience, while still providing you with a powerful and secure booking process for your business.
Modifications can be configured to the background colour, font colour, font family, the selected date for items and products, and much more.
Check out the next article in this series for more information!
---
As an alternative to using the Booking Widget, you can link to your Booking Page (/Reserve) using some simple HTML. Learn more here!
---
Booking Widget: Accessing Setup >
---