---
Read this introduction to our Product Builder feature, including tips on preparation, adding a new product, and navigating the Products list.


To learn more about the functionality of the Product Builder, please read the entire series of articles accessed at the side and bottom of this page.
---
Which plan do you need to use this feature?
✓ Soho | ✓ Pro | ✓ Plus | ✓ Enterprise | ✓ Flex |


Where can I find this feature using the top menu?
Inventory > Products > Products


What prerequisites are there?
Which Checkfront version supports this feature - classic, new, or both?
New to Checkfront - Products ✨

Products (Inventory > Products) is the successor feature to (Inventory > Items) and is available in our newest version of Checkfront.

Not yet on our newest version and interested in upgrading? Please get in touch with our Technical Support team for more information.

Discover more product-related help articles here: Products (New).
---
Allow yourself ample time to configure, test and optimize your inventory before going live. Before you start building out your products, it is helpful to prepare some information in advance...
To understand how inventory information is organized throughout the system, it is best to start by creating one product (based on assets if needed). You can then preview that product or, better yet, run a test booking through the system.

Once booked, you can check out how that booking displays within booking tools (e.g. Daily Manifest), reports (e.g. Booking Index) and the Booking Invoice and then adjust how your products (and assets) are configured to suit your needs.
---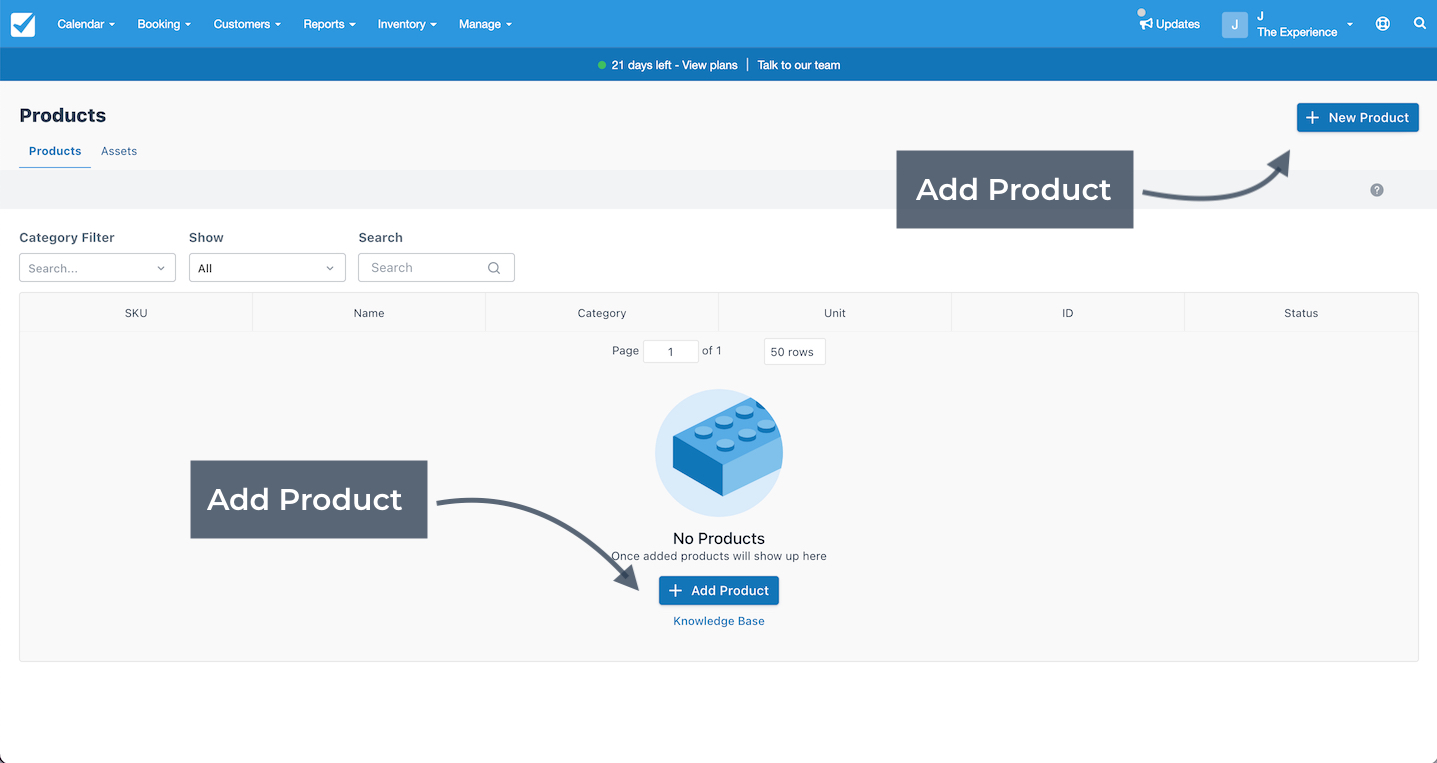 To add a new product, click on the + New Product button in the top right-hand corner of your Inventory page.
You can then start building your product via our Product Builder, which is covered in the following articles in detail...
| | |
| --- | --- |
| | Product inventory can be imported using our provided template. Find out more about this process here: |
---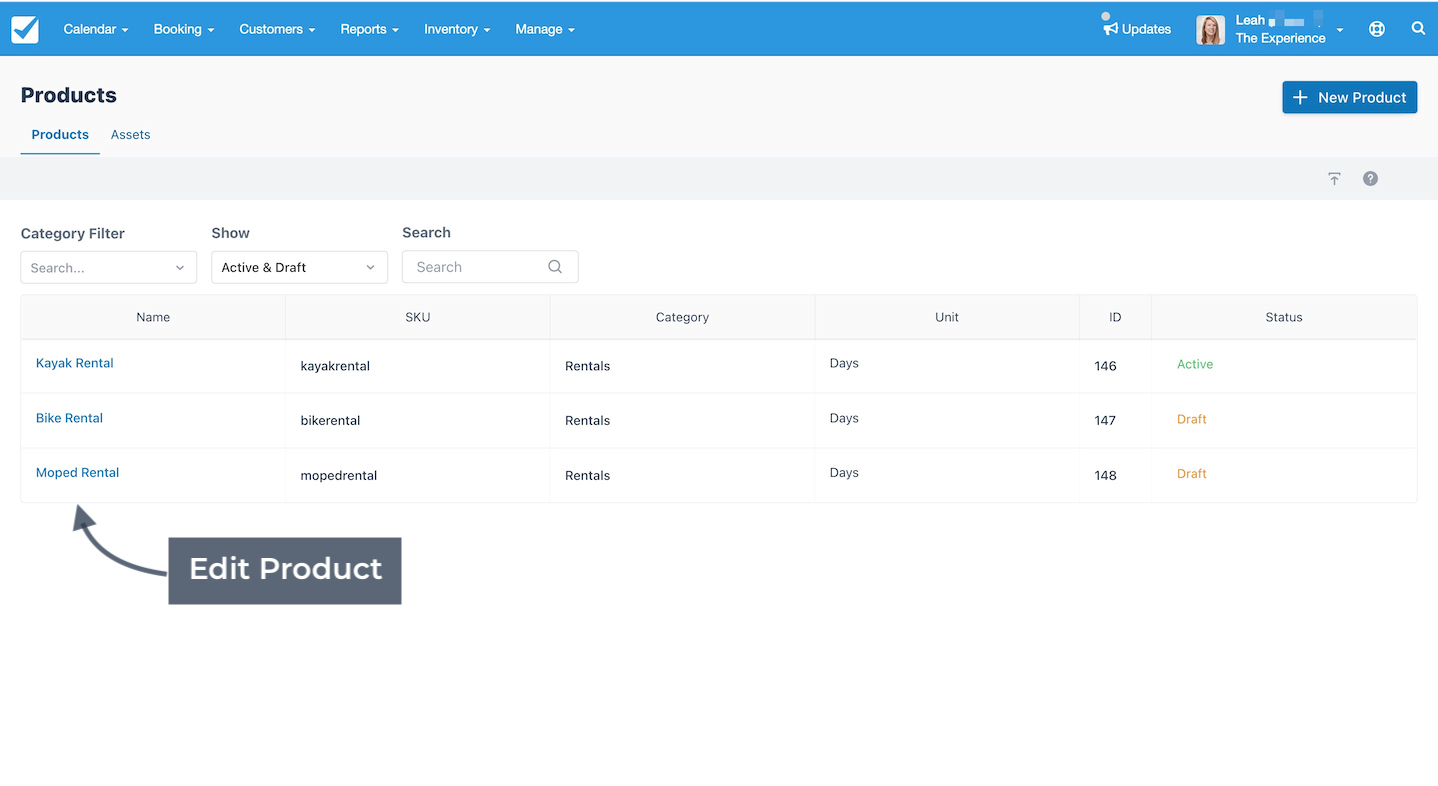 Once created, products are listed on the Products page. You can filter your list by Category, Status (Show) or keyword Search of the SKU and Name fields.
Click on the Name or SKU of the product within the Products page to enter the Product Builder and edit your product.
Product columns (SKU, Name, Category, Unit, ID, and Status) are sortable. Click the column header to sort the column by ascending or descending order.
Why is my product not visible on my booking page?

There are several reasons your product may not be visible for booking, for example:
Users with restricted product and category permissions may not automatically have permission to access newly created products and categories.

Permissions should be reviewed to ensure Users have the correct ones enabled.

Find out more about permissions here:
---
| | |
| --- | --- |
| | Entries on the Product page can be exported to a downloadable file. Find out more about this process here: |
---
| Setting up details, visibility, and media on products >
---