---
Plan Availability: ✓ Soho | ✓ Pro | ✓ Plus | ✓ Enterprise | X Flex |
Locate: Manage > Ecommerce Setup > Payment OR Manage > Integrations > Payments
Prerequisites: Permission to manage Payment Gateways, Moneris account
---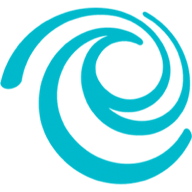 Moneris is a popular payment gateway and one of Canada's leading processors of debit and credit card payments. This enables you to offer your Customers the ability to pay in part or in full at the time of booking, integrating directly into the Checkfront Booking Manager.
As a Moneris merchant, you will benefit from working with a company with over 30 years of experience, and from the expertise of our people, who know how to help grow your business. Moneris offers the ability to bill or refund a Customer's credit card as needed.
---
• Virtual Terminal
• In-App Refunds
• Integrated Checkout
• Multi-currency
---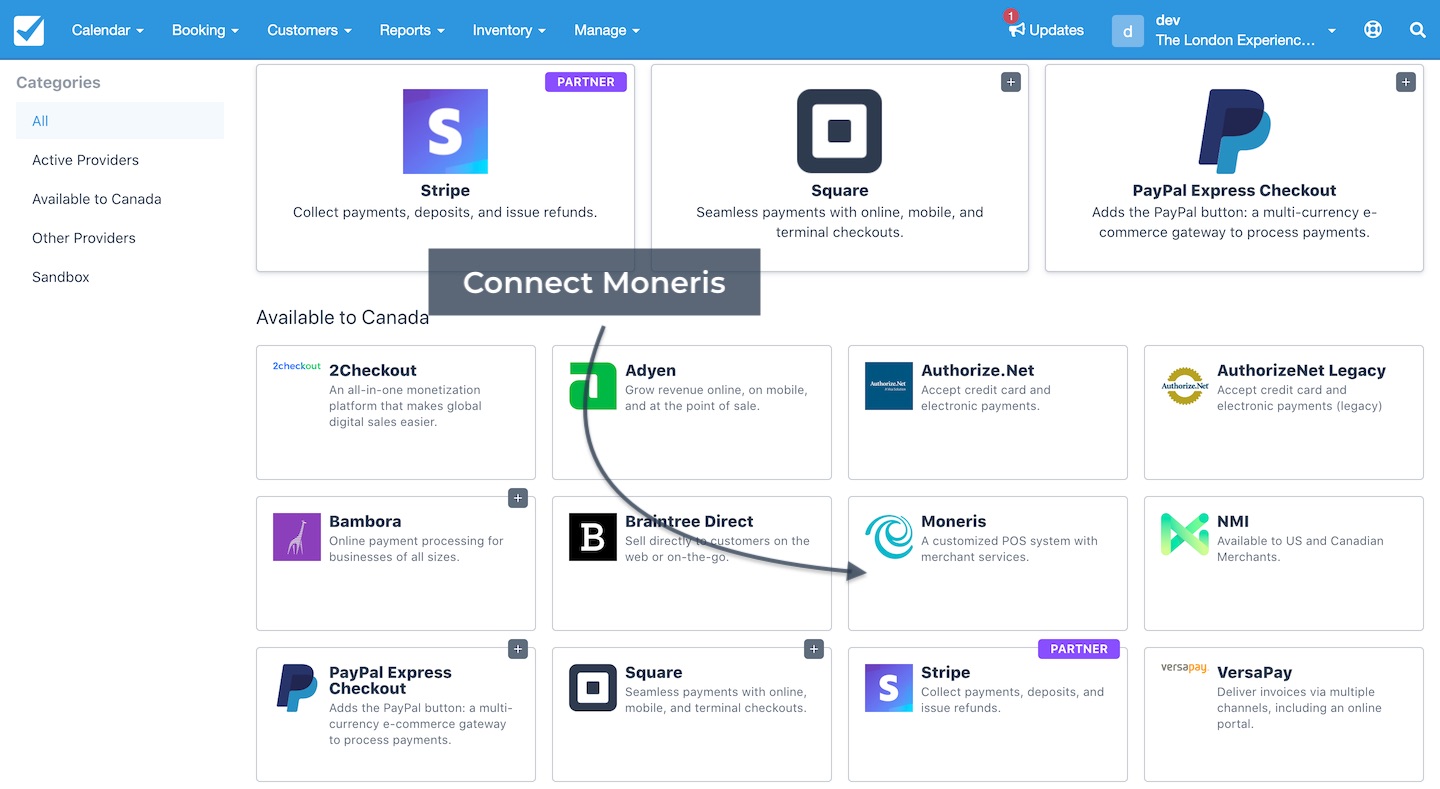 To activate the Moneris payment gateway, navigate to E-Commerce Setup in your Checkfront Booking Manager (Manage > E-Commerce Setup).
Click on the Moneris tile to open the Add-on Setup window.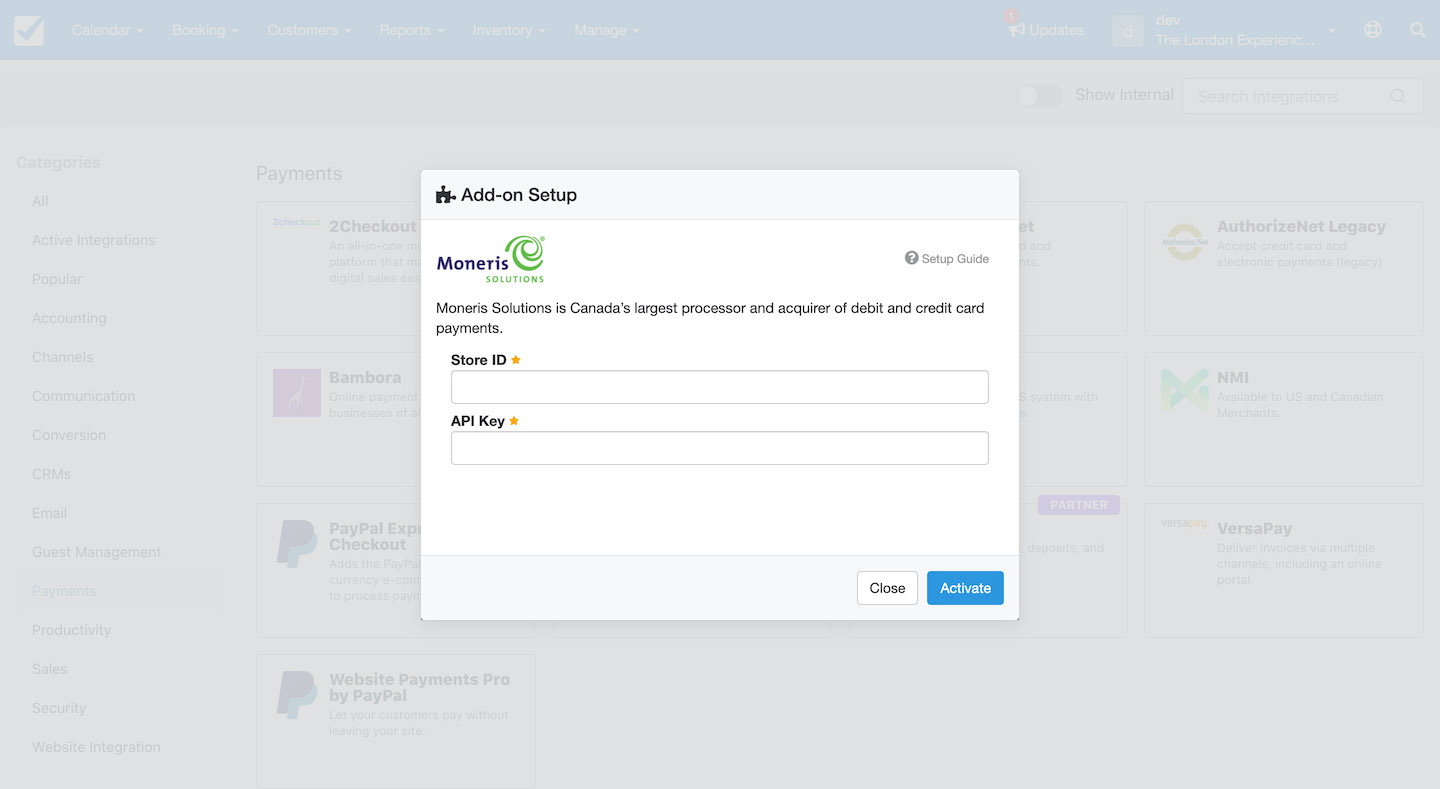 Next, provide your Moneris Store ID and API Key. The Store ID was provided in your welcome email from Moneris and the API Key can be found within your Moneris management portal.
Once you have entered that information, click Activate to complete the process.