---
Plan Availability: X Soho | X Pro | ✓ Plus | ✓ Enterprise | ✓ Flex |
Locate: Manage > Integrations > Popular > Waivers
Prerequisites:
Subscriptions to the appropriate plan (see plan availability above).
The Waivers & Documents feature is available to both those using items (Inventory > Items), a key feature of our classic version of

Checkfront, and those using products (Inventory > Products), a key feature of our newest version

of

Checkfront.
New to Checkfront - Products ✨

Products (Inventory > Products) is the successor feature to (Inventory > Items) and is available in our newest version of Checkfront.

Not yet on our newest version and interested in upgrading? Please contact our Technical Support team for more information.

Discover more product-related help articles here: Products (New).
In this article, we review the functionality of the Public Directory and Kiosk Directory features.
New to Waivers & Documents? Be sure to read the first article in this series for an introduction to this feature!
Please read the full series of articles, accessed at the side and bottom of this page, to learn more about Waivers & Documents.
---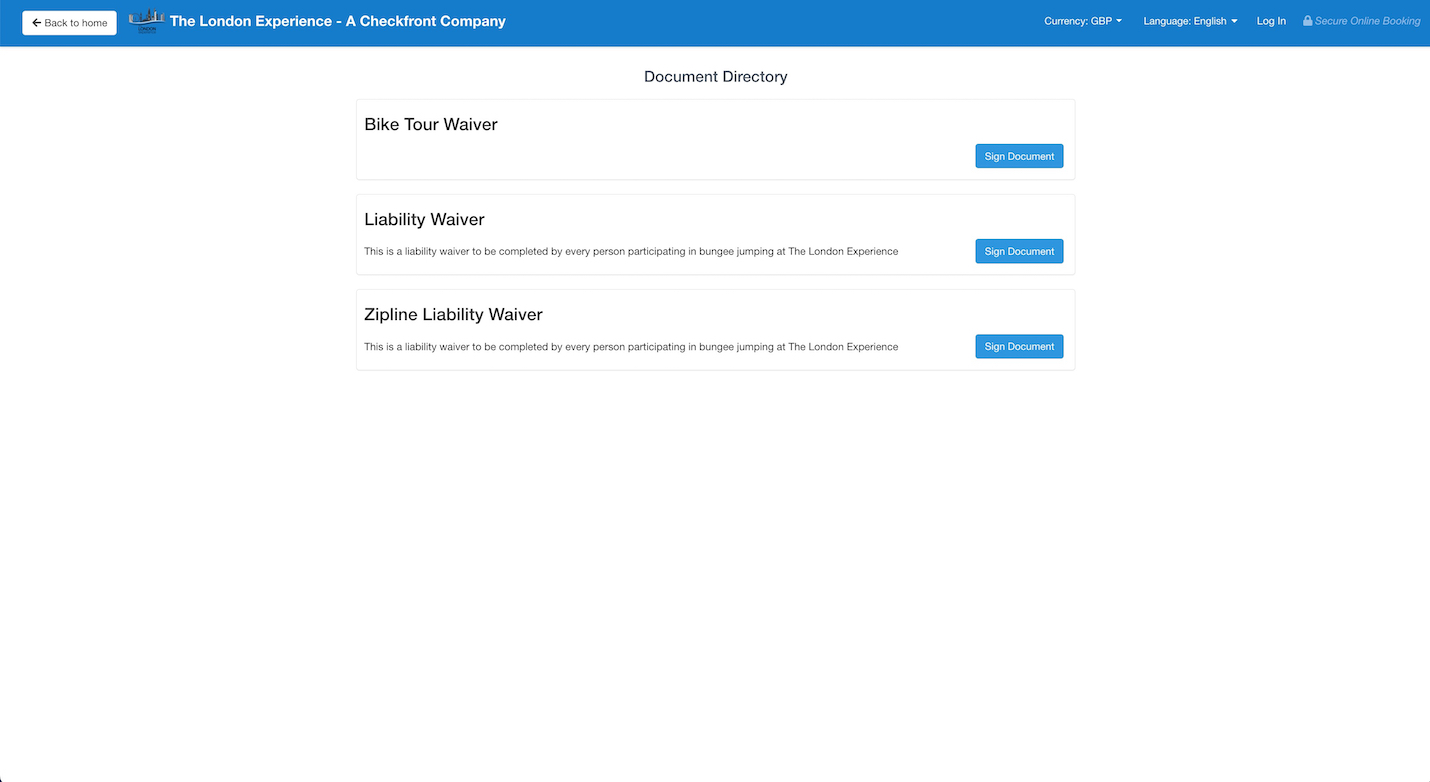 Offering a walk-in service for your business and requiring Guests to fill out a waiver before proceeding? Then, you can direct them to your Public Directory.
From here, the Guest selects the waiver that is relevant to their booking and then clicks on the blue Sign Document button to continue.
You can present this to them on a tablet or desktop computer, whatever you have available at your business.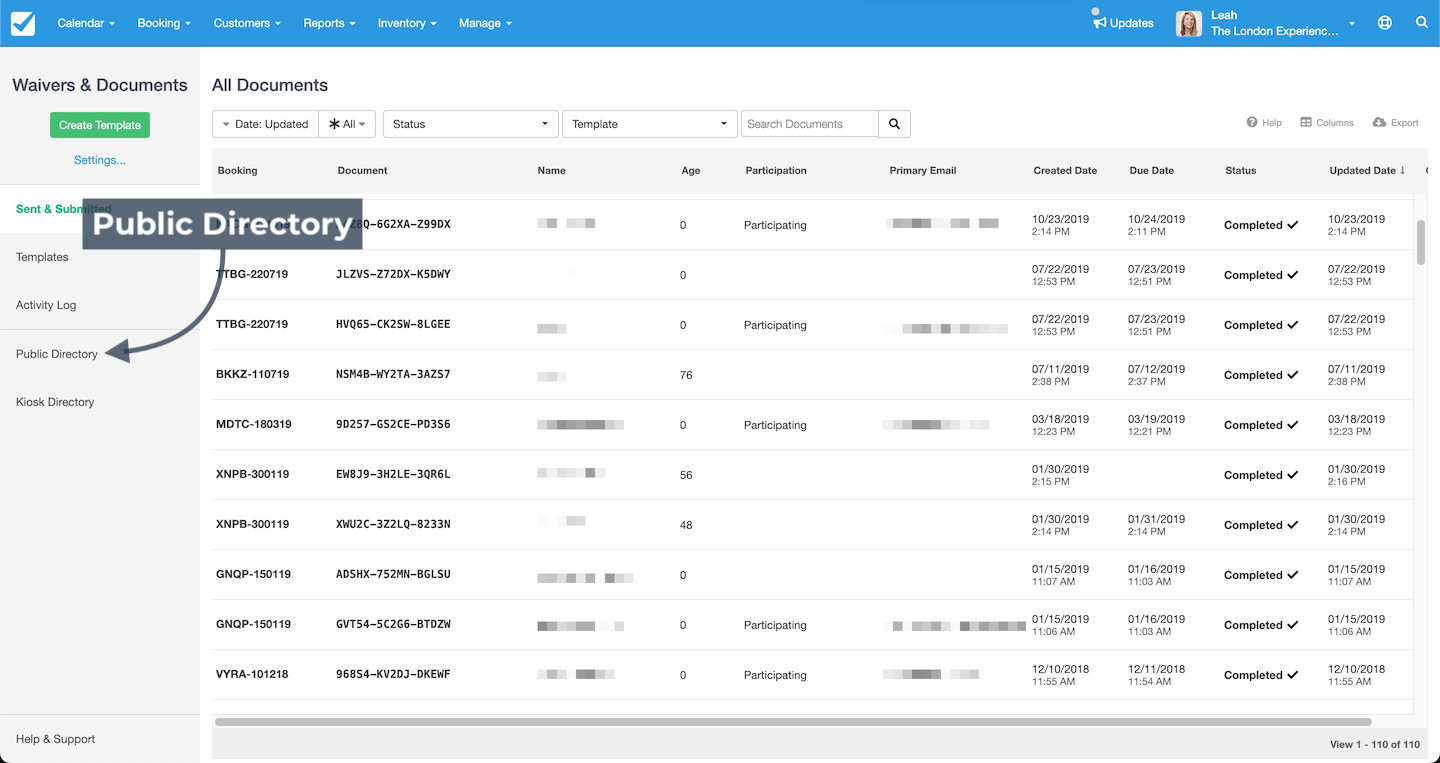 Access the directory by clicking on the Public Directory link in the left sidebar.
The directory can also be found at: https://yourcompany.checkfront.com/reserve/documents/directory/
If you want to hide a template from this directory, then you can do so from the Configuration section of the template.
A document filled out through the Public Directory does not attach automatically to the Guest's booking. A Staff member needs to attribute the completed waiver manually when editing the booking.

Find out more about these steps here:
---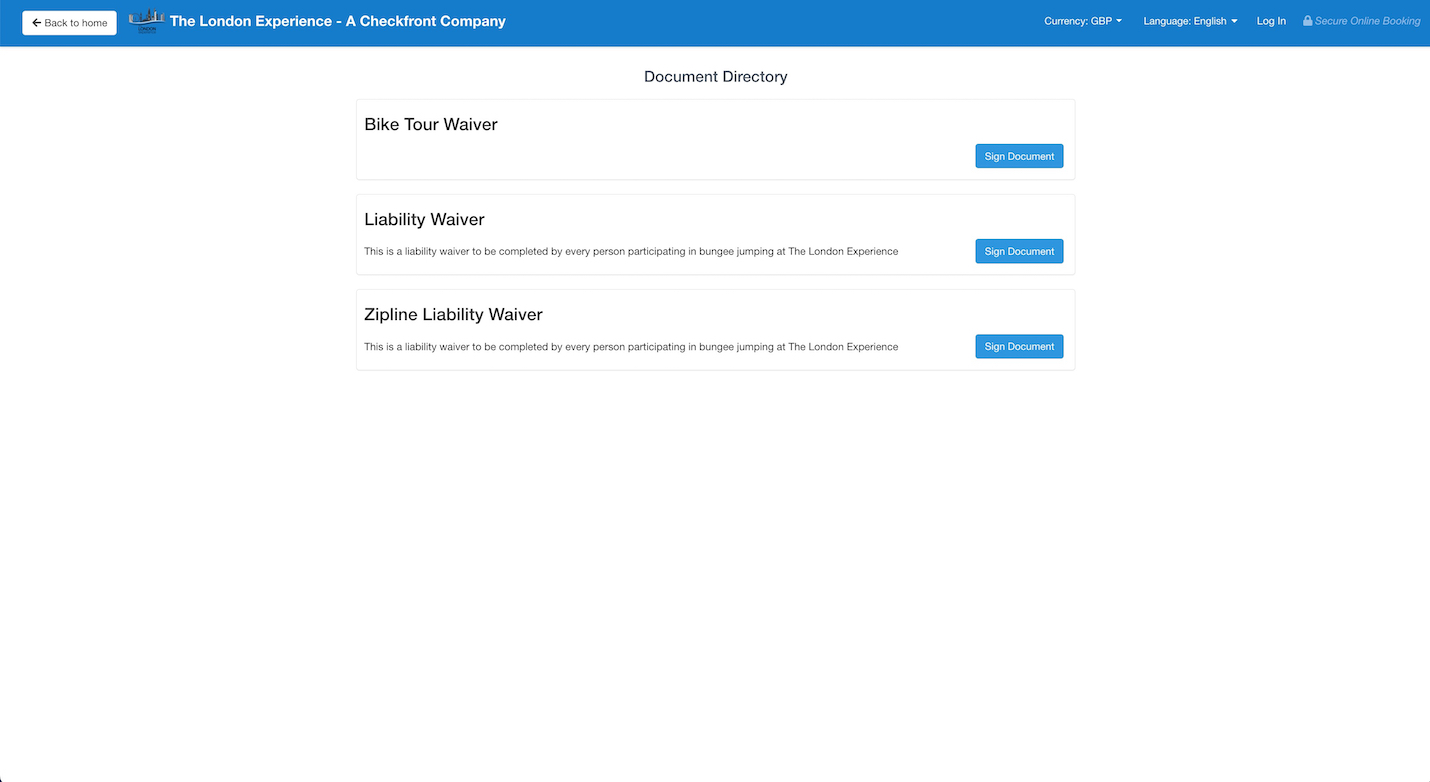 The Kiosk Directory allows you to present a list of documents on a public, shared device, such as an unmanned display.
Similar to viewing the Public Directory, the Guest simply needs to click on the blue Sign Document button beside the document name to continue.
Once a Guest has filled out, signed, and submitted a document, they are returned to the main page automatically. The device is then ready for the next Guest.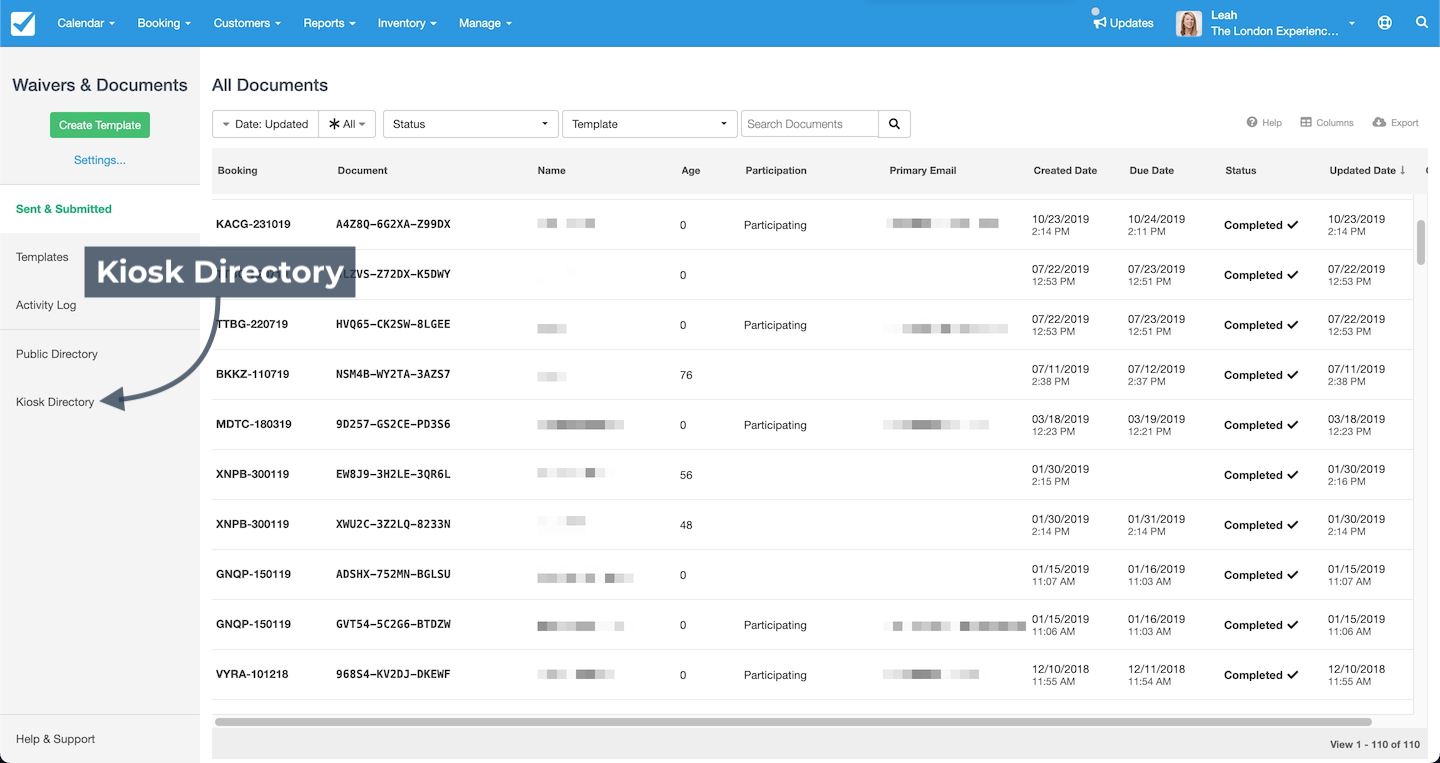 You can find the Kiosk Directory in the left sidebar beneath the Public Directory.
The directory can also be found at: https://yourcompany.checkfront.com/reserve/documents/directory/?kiosk=2
A document filled out through the Kiosk Directory does not attach automatically to the Guest's booking. A Staff member needs to attribute the completed waiver manually when editing the booking.

Find out more about these steps here:
---
< Sharing documents | Navigating your sent and submitted waivers & documents >
---