---
If you offer a walk-in service for your business and require customers to fill out a waiver before proceeding, you can direct them to your Public Document Directory. From here, they can select the waiver that is applicable to their booking and fill it out/sign it. You could present this to them on a tablet or desktop computer, whatever you have available at your business.
Access the directory by clicking on the Public Directory link in the left sidebar. 
The directory can also be found at: https://yourcompany.checkfront.com/reserve/documents/directory/ Of course, yourcompany should be replaced by your Checkfront account name.  
The customer simply needs to click on the blue Sign Document button in order to proceed. If you don't wish to include a template in this directory, you can hide it by clicking on the checkbox in the template Configuration section.
---
In addition to the Public Document Directory is the Kiosk Directory. This improves usability on shared devices by automatically returning to the main page after a document is submitted.
You can find the Public Kiosk Directory in the left sidebar beneath the Public Directory.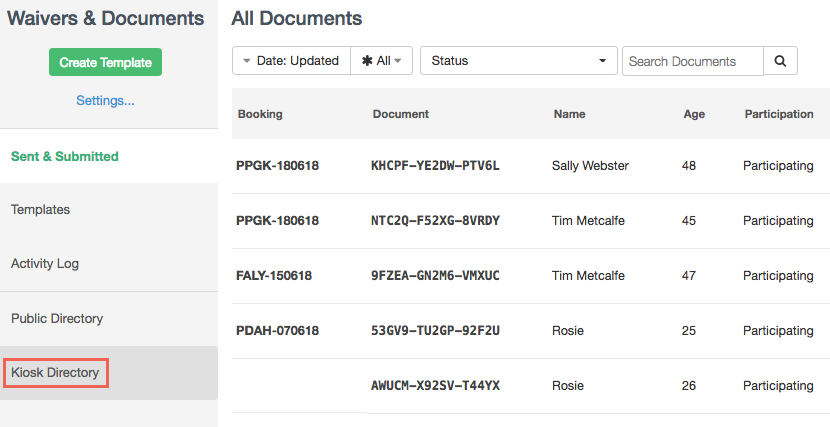 ---
< Waivers & Documents: Document Configuration     |     Waivers & Documents: Sent & Submitted >
---