---
Plan Availability: ✓ Soho | ✓ Pro | ✓ Plus | ✓ Enterprise | ✓ Flex |
Locate: Manage > Layout > Booking Page
Prerequisites:
Admin permissions to manage Booking Page settings.
The Booking Page is available to those using items (Inventory > Items), a feature of our classic version of Checkfront.
Interested in using the Booking Page with products (Inventory > Products)? Your account must be a member of our

Early Access Program.
Early Access Program

The new product feature mentioned in this article is currently part of our Early Access Program, which means it is available to select Customers to try out and provide us with feedback.

To learn more about becoming part of our Early Access Program check out our related blog post or contact our Technical Support team.

Find our complete set of help articles related to the Early Access Program here: Early Access Program.
New to the Booking Page Layout? Please read the first article in this series: Booking Page: Layout.
---

This setting refers to the display order of Items or Products within Categories.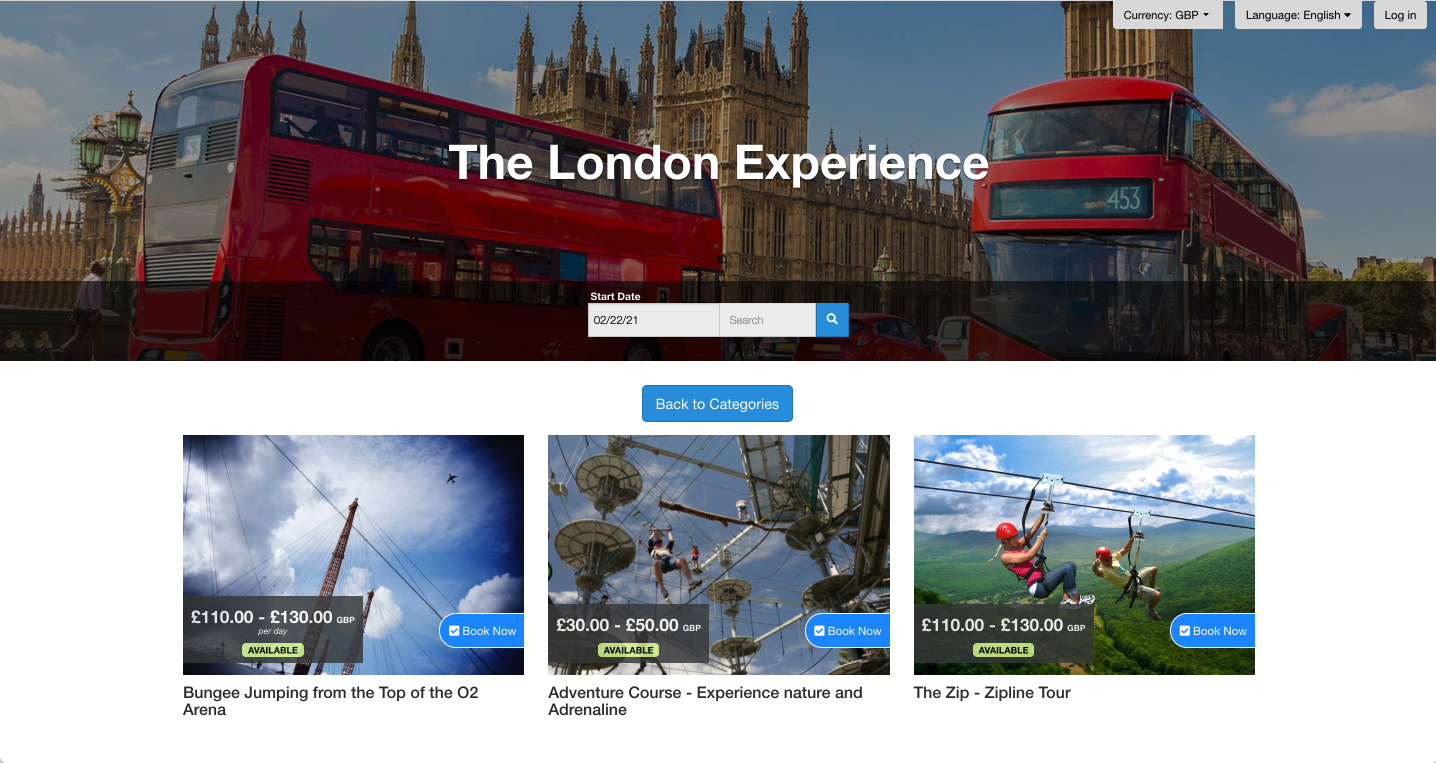 By default, the higher the Sort Order of an Item, the higher the offerings are listed on the Booking Page within their Categories (highest > lowest), for example:
| | |
| --- | --- |
| Sort Order | Item |
| 3 | Bungee Jumping from the Top of the O2 |
| 2 | Adventure Course - Experience nature and Adrenaline |
| 1 | The Zip - Zipline Tour |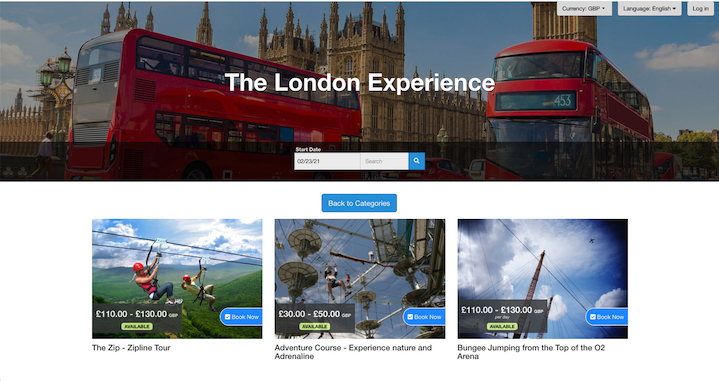 You can reverse the results of these settings by selecting the option Use ascending weights, so that Sorting switches to ascending order (lowest > highest). The lower the sort order the higher the offering is listed.
| | |
| --- | --- |
| Sort Order | Item |
| 1 | The Zip - Zipline Tour |
| 2 | Adventure Course - Experience nature and Adrenaline |
| 3 | Bungee Jumping from the Top of the O2 |
The numerical Sort Order value of the Item is configured within the Inventory - Item Builder. Please note that products cannot have a sort order applied, only the category that they're in.

Learn more about configuring the Weight of Categories for both items and products here:
---
< Booking Page: Upcoming | Booking Page: Start Date Advanced >
---