---
To edit a guest on the list simply click on their entry to reveal their details on the right.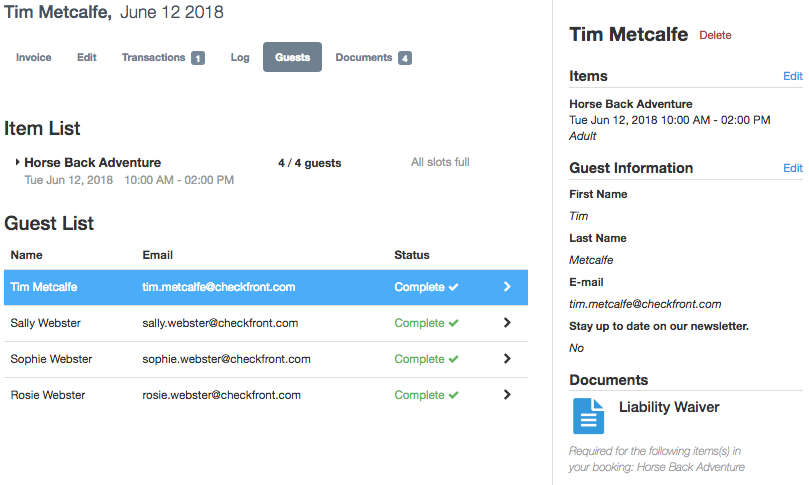 Locate the section you wish to edit and click on the blue Edit link.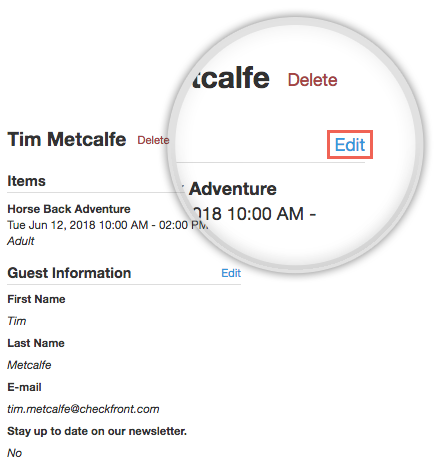 Update the information as required and click Submit. If you've changed your mind, click Cancel. or, if you wish to remove the guest from the list altogether, click Delete. This will remove the guest and open up a slot to add another.
Same as before, click + Add Guest to add another person.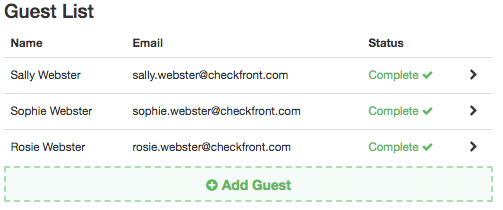 ---
< Guest Form: Manually Attaching a Document
---