Plan Availability: ✓ Soho | ✓ Pro | ✓ Plus | ✓ Enterprise | ✓ Flex |
Locate: Reports are located as follows...
Reports > Sales
Reports > Booking Index
Reports > Booking Index combined with Reports > Transaction
---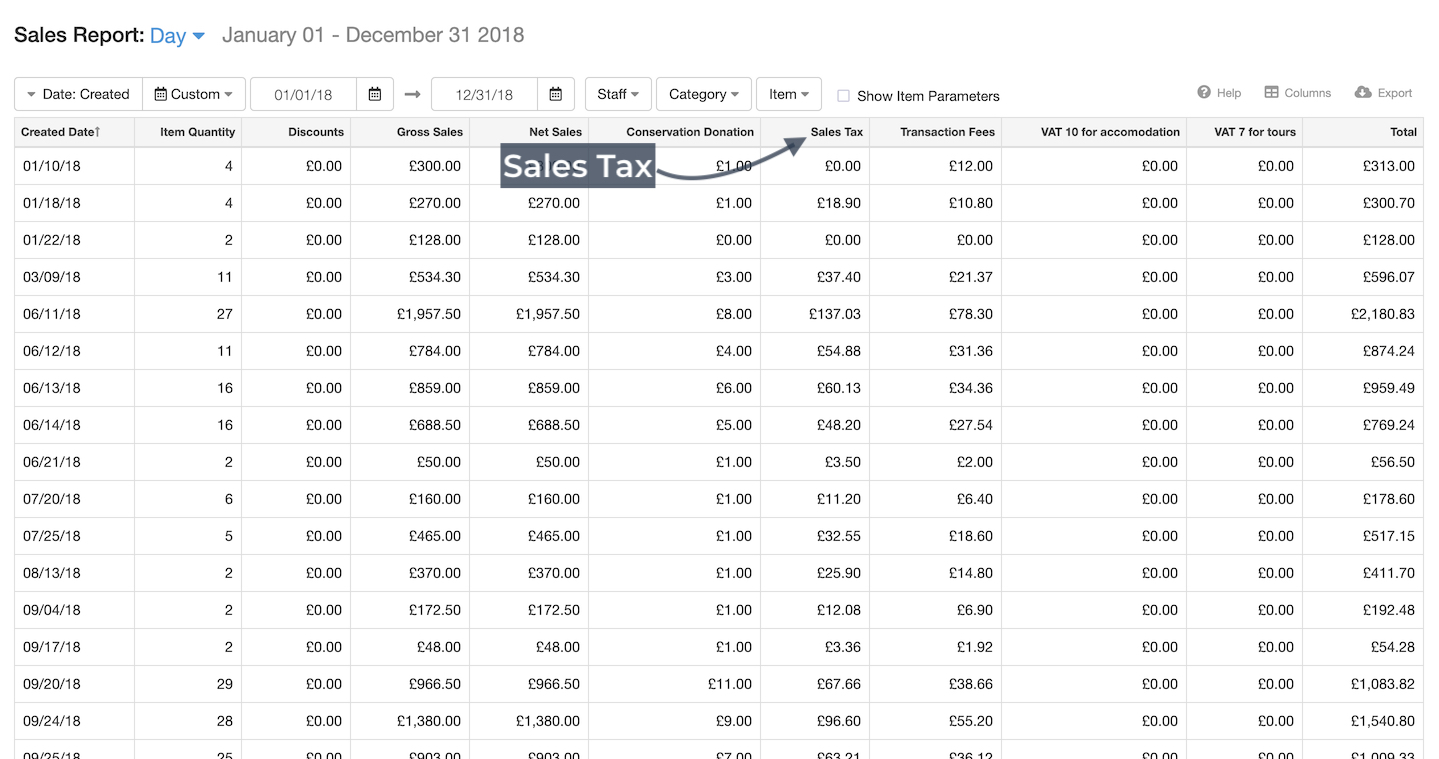 Bookings have Taxes. Bookings have payments made to them. But payments do not have Taxes.

So, in order to report on your Taxes from Checkfront, you need to refer to booking dates, not payment dates.

If you are able to report on your taxes when service is rendered (i.e. the booking start/end date), then we can much more easily report on Tax amounts. Some of the reports that include Taxes are the Sales report and the Booking Index. Either of these reports can be filtered by booking dates.

If you do need to report on Taxes based on transaction dates, then you could potentially join two reports together, such as the Transaction report and the Booking Index. This will give you both Tax amounts and payment dates. Please note that the Tax amounts shown are always based on the full booking amount. They will not show parts of Taxes if the booking is only partly paid.