---
Learn how to remove availability rate pricing from a product via the Product Builder.
---
Which plans include this feature?
Legacy:  Soho, Pro, Plus, Enterprise, Flex
New:  Starter, Growth (Subscription), Growth (Per Booking), Managed
→ Learn more about our new plans or how to change your plan.

Where can I find this feature using the top menu?
Availability Events: Inventory > Products > Availability
Availability Event Rates: Inventory > Products > Pricing


What more do I need to use this feature?
Which Checkfront version supports this feature - classic, new or both?
Your account must have access to products (Inventory > Products), a key feature of our new version of Checkfront. This feature is not available for use with items (Inventory > Items) in our classic version. → Learn more about products. 
 
For a detailed walk-through of product creation, please see the following series.

Learn more about availability events and rates here:
---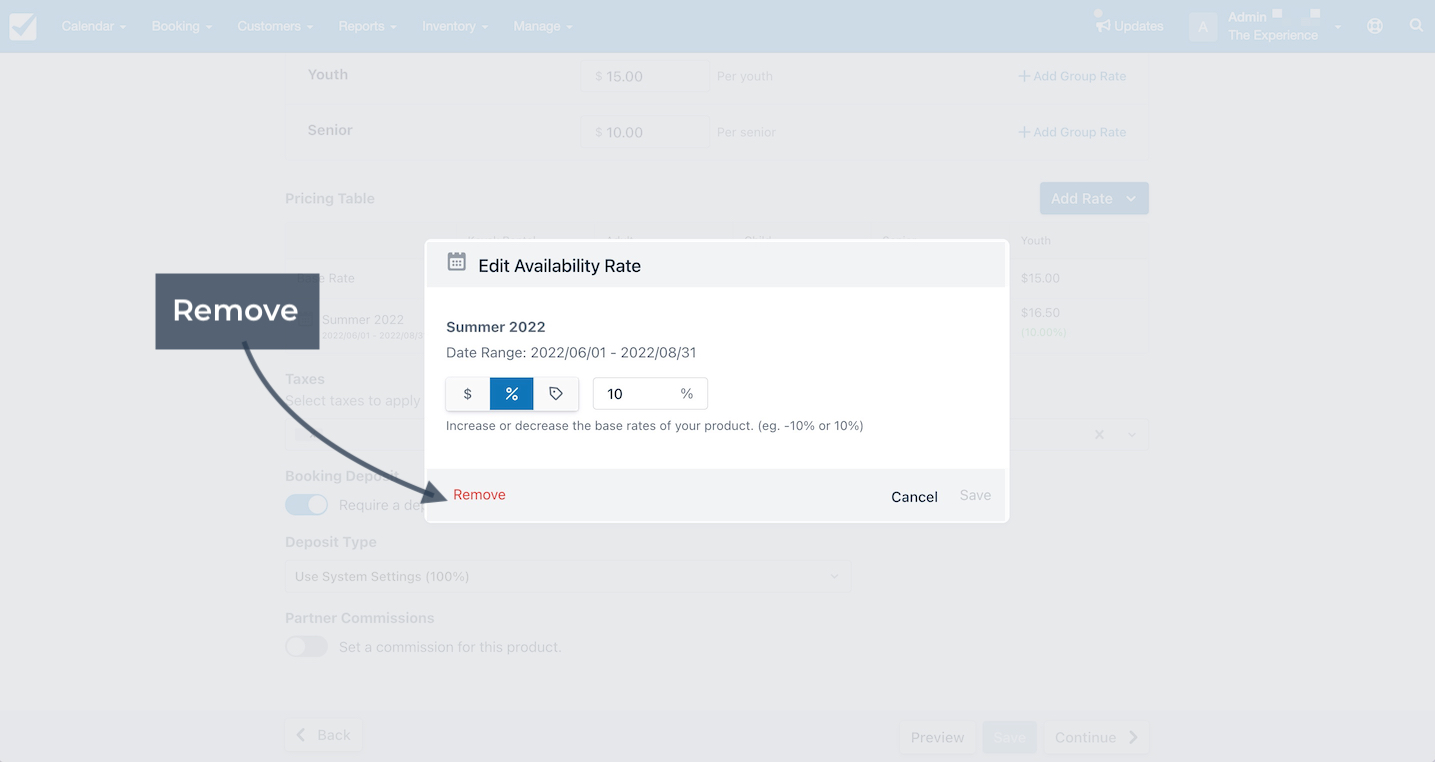 To remove an availability rate...
Start by navigating to the Availability tab of the Product Builder (Inventory > Products > edit/+new product). 
Find the availability rate you need to remove from the Pricing table. 
Click the pencil icon next to the rate. This opens the Edit Availability Rate modal.
Click on the Remove option in the footer of the modal.
Click Save to save your changes. The rate no longer displays within the Pricing Table or applies to your products.
| | |
| --- | --- |
| | Removing the availability rate does not delete the associated availability event listed within the Availability tab (Inventory > products edit/+new product > Availability). |