---
Plan Availability: ✓ Soho | ✓ Pro | ✓ Plus | ✓ Enterprise | ✓ Flex |
Locate: Inventory > Items > Add New Item
Prerequisite: Before you start, consider preparing the following in advance to ease the process...
List of Categories and Items needed
List of Tags needed
Names and Summary descriptions of Items
Photos or links to videos to associate with the Items
Inventory numbers (where applicable)
Item availability (per day, night, time or timeslot)
Pricing structure, applicable deposits or taxes
Product add-ons or groupings
Don't worry! You can always save your Item to edit at a later time and experiment with different configurations until the Item is configured to suit your business needs.
---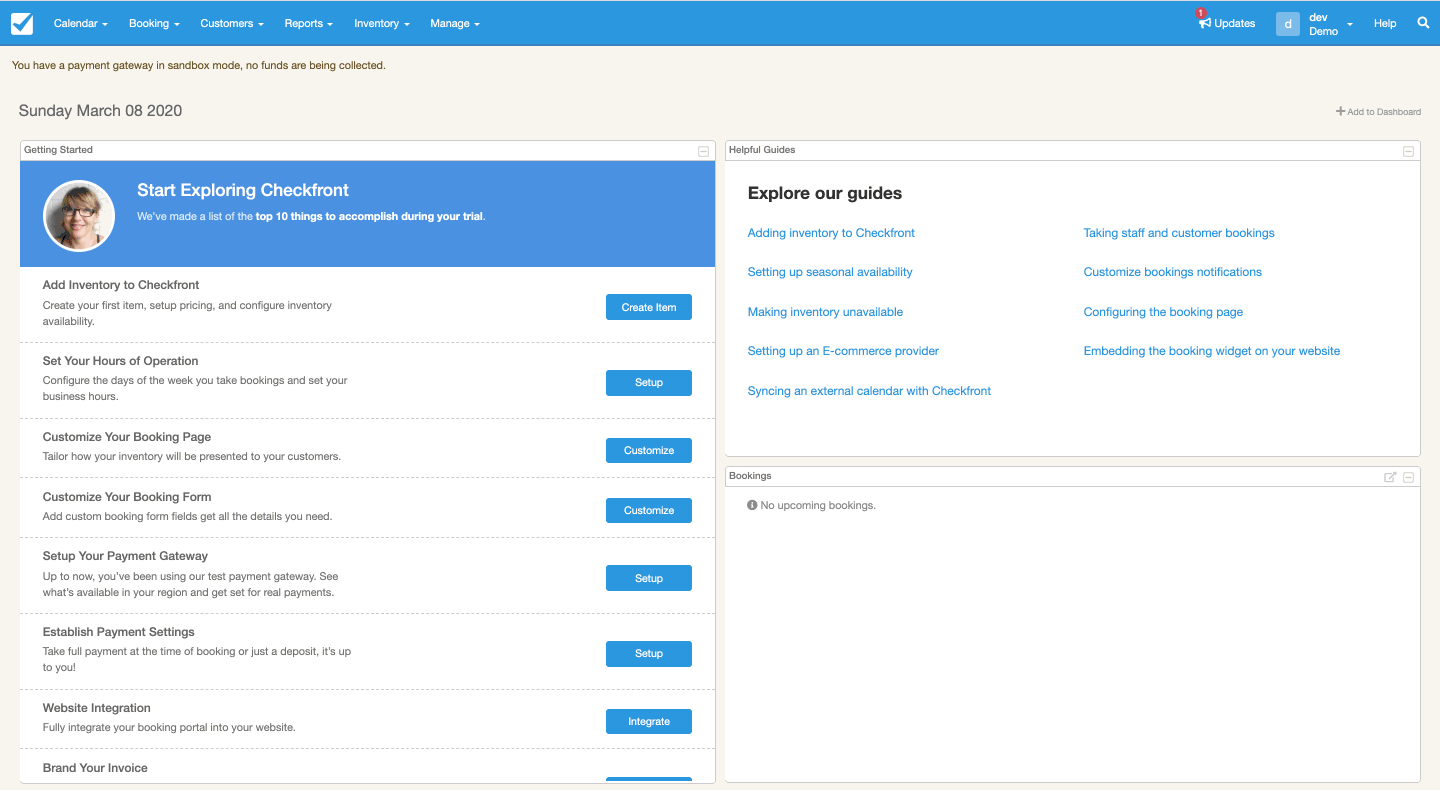 Checkfront is an Inventory based system. Your Inventory is made up of Items, Events, Rules, and Discounts.
Items are bookable assets within the system that can be reserved on a daily, nightly or hourly basis. You can manage your Items (Inventory > Items) via the main menu within your Checkfront dashboard.
In this series of articles, we walk through the Inventory Builder and creating your first Item!
---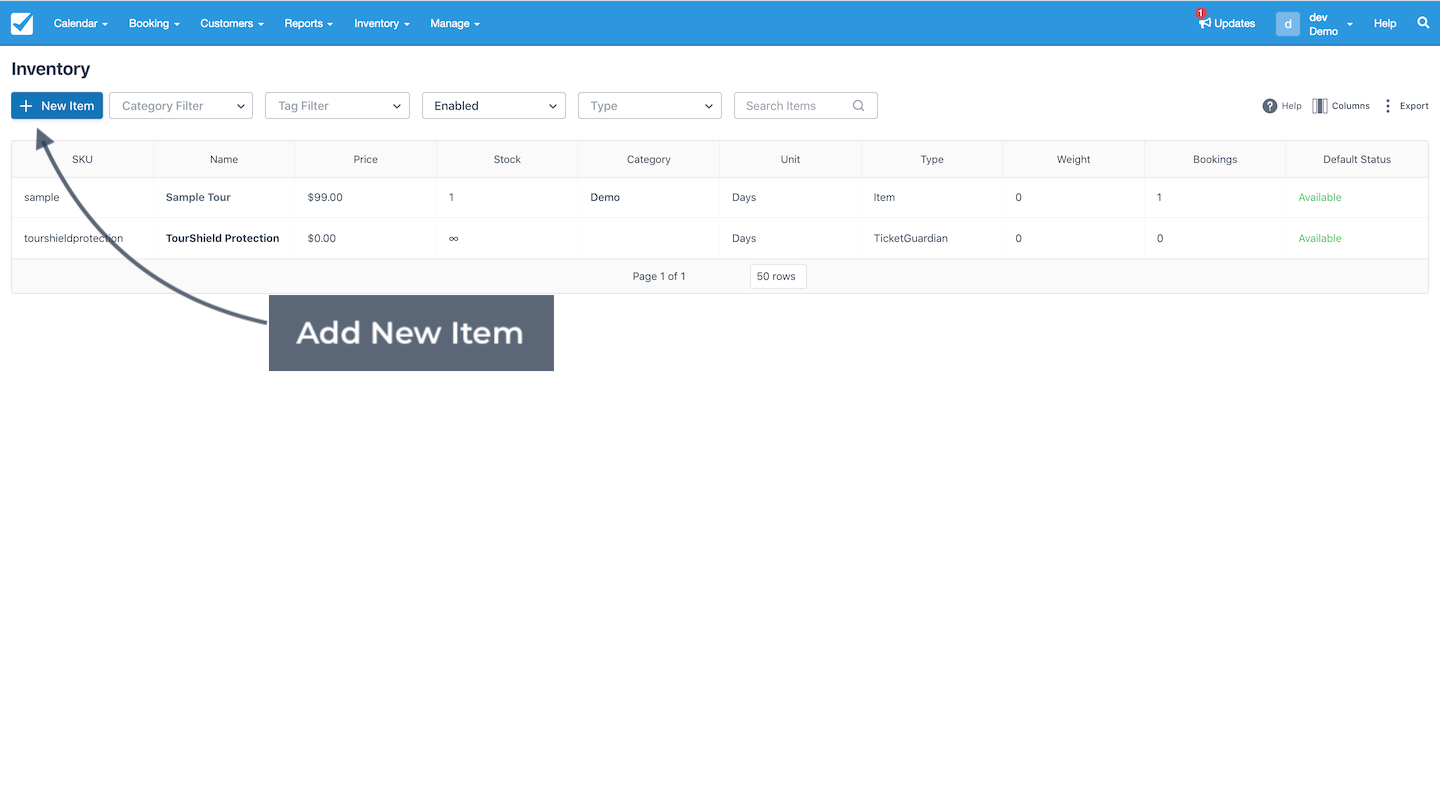 To add a new item, click on the + New Item button in the top left-hand corner of your Inventory page.
You will be taken to the first of five stages in the Checkfront Inventory Builder. These stages take you through the creation of your Item in a simple step-by-step process to ensure you don't miss any details and get the most out of what Checkfront has to offer.
So, let's begin and have a look at the first stage with our next article in this series - Items - Inventory Builder: Description!
---
Items - Inventory Builder: Description >
---