---
Learn about the Setup page, including the options available in the Company tab.


To learn more about the functionality of Setup page, please read the entire series of articles accessed at the side and bottom of this page.
---
Which plan do I need to use this feature?
✓ Soho | ✓ Pro | ✓ Plus | ✓ Enterprise | ✓ Flex |


Where can I find this feature using the top menu?
Manage > Setup > Company


What more do I need to use this feature?
An Admin account is required to view and access the Setup menu option.


Which Checkfront version supports this feature - classic, new or both?
The Setup page applies to both those using items (Inventory > Items), a key feature of our classic version of

Checkfront, and those using products (Inventory > Products), a key feature of our newest version

of

Checkfront.
New to Checkfront - Products ✨

Products (Inventory > Products) is the successor feature to (Inventory > Items) and is available in our newest version of Checkfront.

Not yet on our newest version and interested in upgrading? Please reach out to our Technical Support team for more information.

Discover more product-related help articles here: Products (New).
---
The Setup page, with its several tabs, offers multiple account configuration options. These include settings for your company address, account language and timezone, default booking statuses, and business hours.
---
Configuring settings within the company tab
Back to top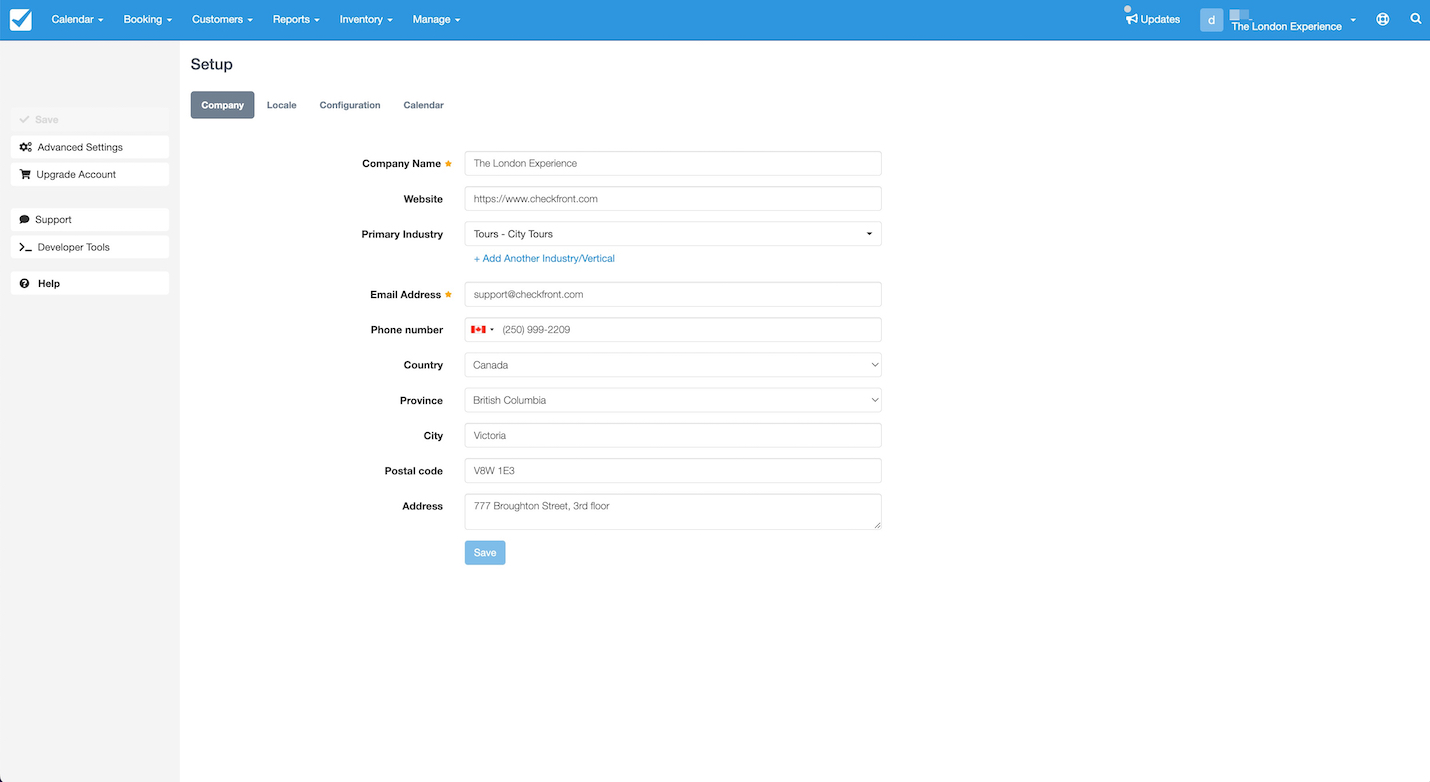 The Company setup page allows you to configure basic information for your account, such as company name, email address, and primary industry.
By default, this information is also used in the address section of your invoice. This information can be further configured in the Invoice area (Manage > Layout > Invoice).
The following article looks at the options in the Locale tab.
---
Setting up your account locale >
---