---
Learn what upsells are and how to add products as upsells for other product offerings.
Learn more about the Advanced tab here: Step 5: Managing advanced settings on products.
New to the Product Builder? Read the first article in this series for an introduction to the Product feature.
---
Which plans include this feature?
Legacy:  Soho, Pro, Plus, Enterprise, Flex
New:  Starter, Growth (Subscription), Growth (Per Booking), Managed
→ Learn more about our new plans or how to change your plan.
Where can I find this feature using the top menu?
Inventory > Products > Products > Add Product/Add New Product


What more do I need to use this feature?
Which Checkfront version supports this feature - classic, new or both?
Your account must have access to products (Inventory > Products), a key feature of our new version of Checkfront. This feature is not available for use with items (Inventory > Items) in our classic version. → Learn more about products. 
 
---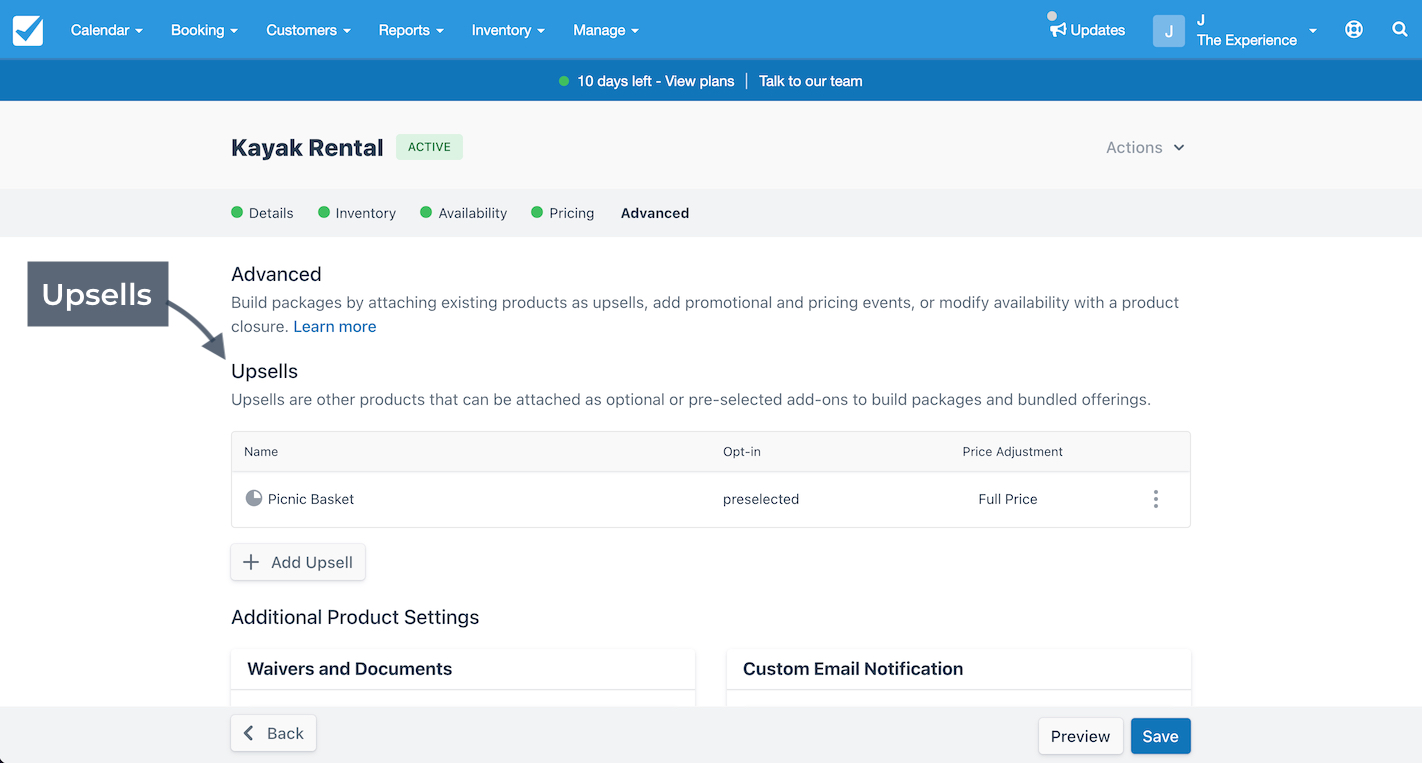 Upsells are products that can be attached as optional or preselected add-ons to products to build packages and bundled offerings, such as optional meals or merchandise.
---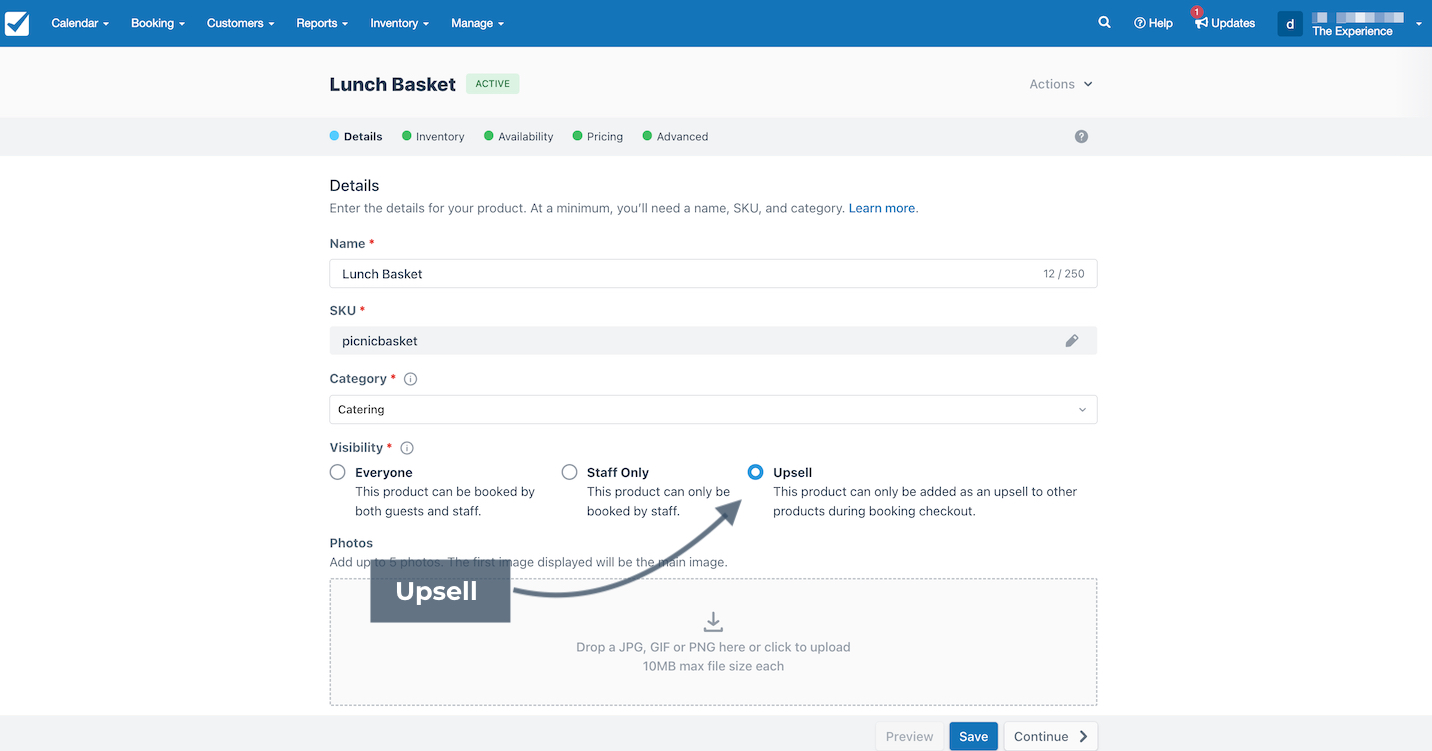 You can link an existing product as an upsell or create specific upsell products to link to your other products.


What is the difference between an upsell product and a product visible to everyone or staff?

Products marked as upsell only show as upsells to their parent products and are not displayed independently on the main booking pages.
Products not marked as upsells (everyone, staff only) can still be added as upsells, but these products are also displayed on the main booking pages.
Follow these instructions to create an upsell product.
From the Products list (Inventory > Products), click the +New Product button.
Under the Details tab, set the product Visibility to Upsell.
Finish configuring your product. Make sure to Activate the product.
Only products that have been activated appear in the Upsell drop-down list (Product Builder > Advanced tab).
Note that we do not support nested upsells at this time. We support adding an upsell (B) to a product (A), but that upsell cannot have an upsell (C).

For example, we support a kayak rental (A) with an optional upsell of a picnic basket (B), but the picnic basket cannot have an upsell for beverages (C) as well.
With the next article in this series, we look at linking upsells to your product via the product builder.
---
   |   Adding upsells to your product >
---