---
Plan Availability: X Soho | X Pro | ✓ Plus | ✓ Enterprise | ✓ Flex |
Locate: Manage > Integrations > Popular > Waivers > Create/Edit Template > Preview
Prerequisites:
Subscriptions to the appropriate plan (see plan availability above).
Admin permissions or restricted permissions for Waivers & Documents.
The Waivers & Documents feature is available to those using items (Inventory > Items), a feature of our classic version of Checkfront.
Interested in using Waivers & Documents with products (Inventory > Products)? Your account must be a member of our Early Access Program. Please reach out to Checkfront Technical Support to learn more.
In this article, we review how to preview your document.
New to the Waivers and Documents? Be sure to read the first article in this series for an introduction to this feature!
Please read the full series of articles, accessed at the side and bottom of this page, to learn more about Waivers & Documents.
---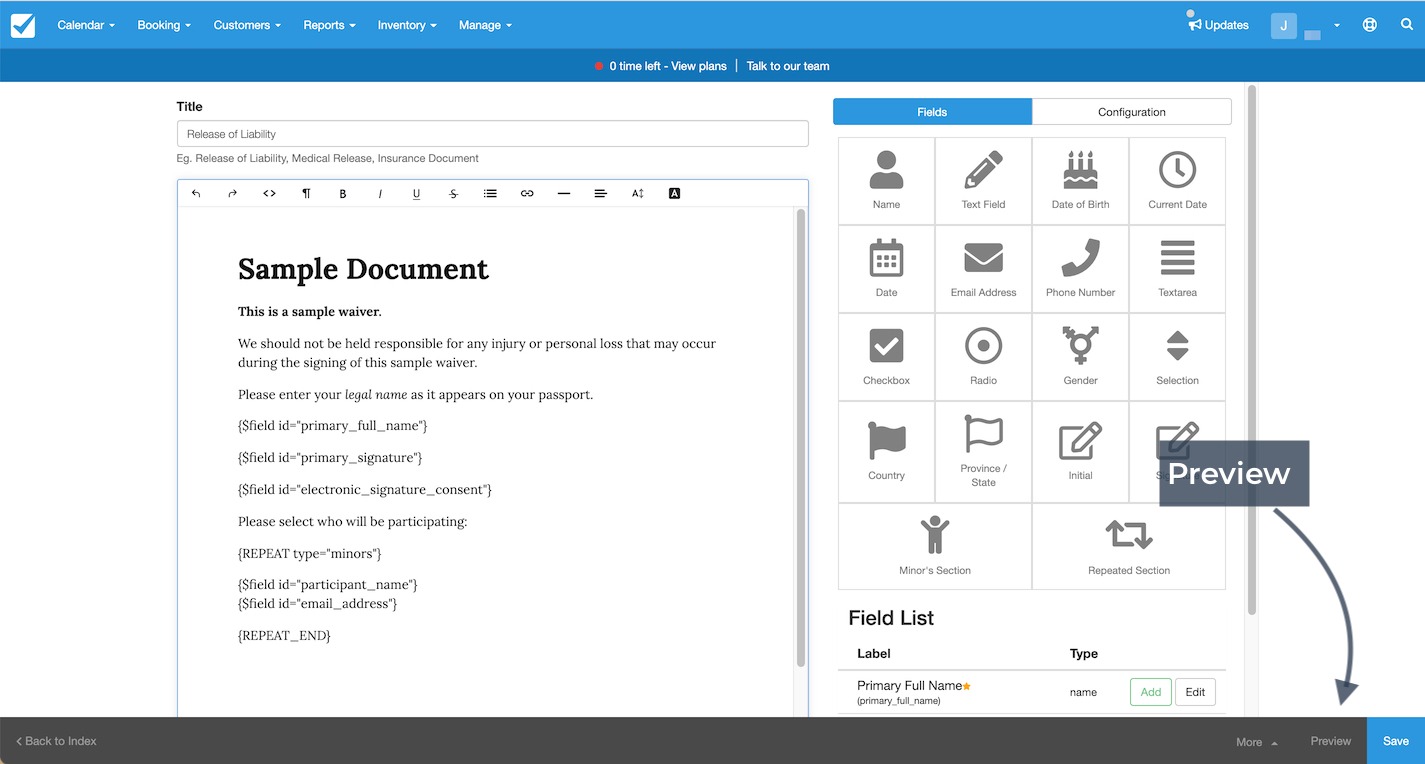 So far in this series of articles, we have touched on the fact that you can preview your document to see what your updates will look like to the Customer. Let's look at the preview in a little more detail. Click on the Preview button to open the preview.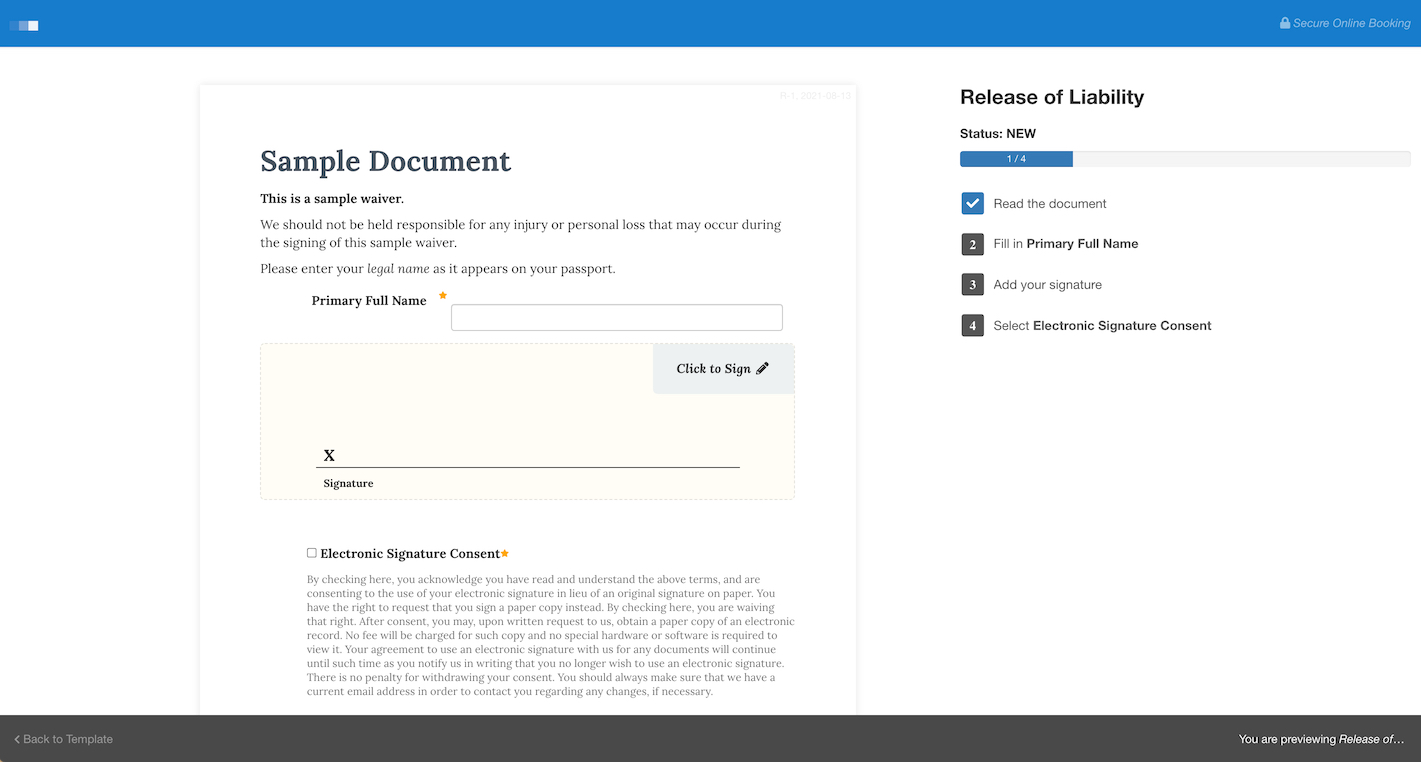 On the left side of the preview pane is the document you are working on. Any field shortcodes that you have added to the document will now be replaced by the actual live field. You can even go ahead and enter some test information to fully try it out!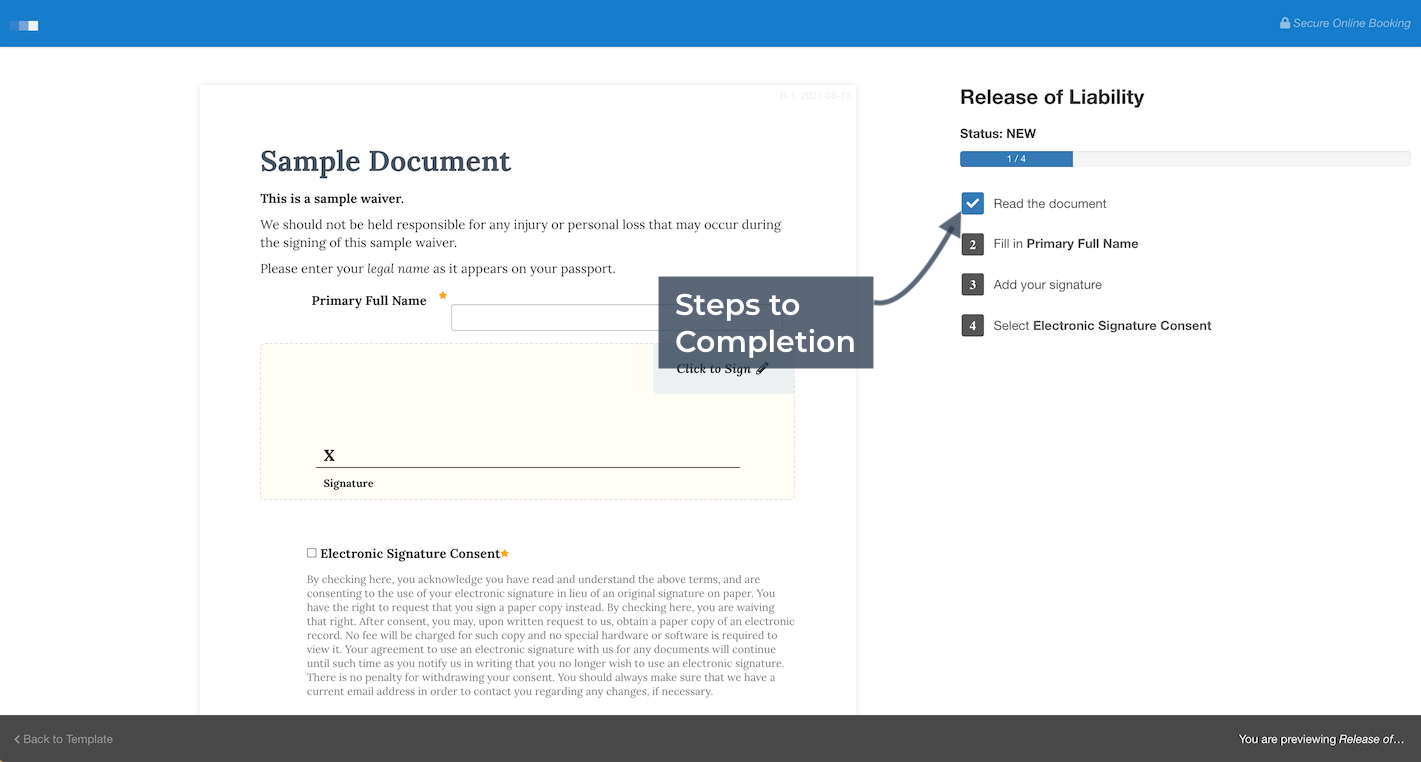 On the right side of the preview pane is a list of steps that must be completed in order to submit the document. As each step is completed, a checkmark appears next to the completed step and the status bar at the top advances.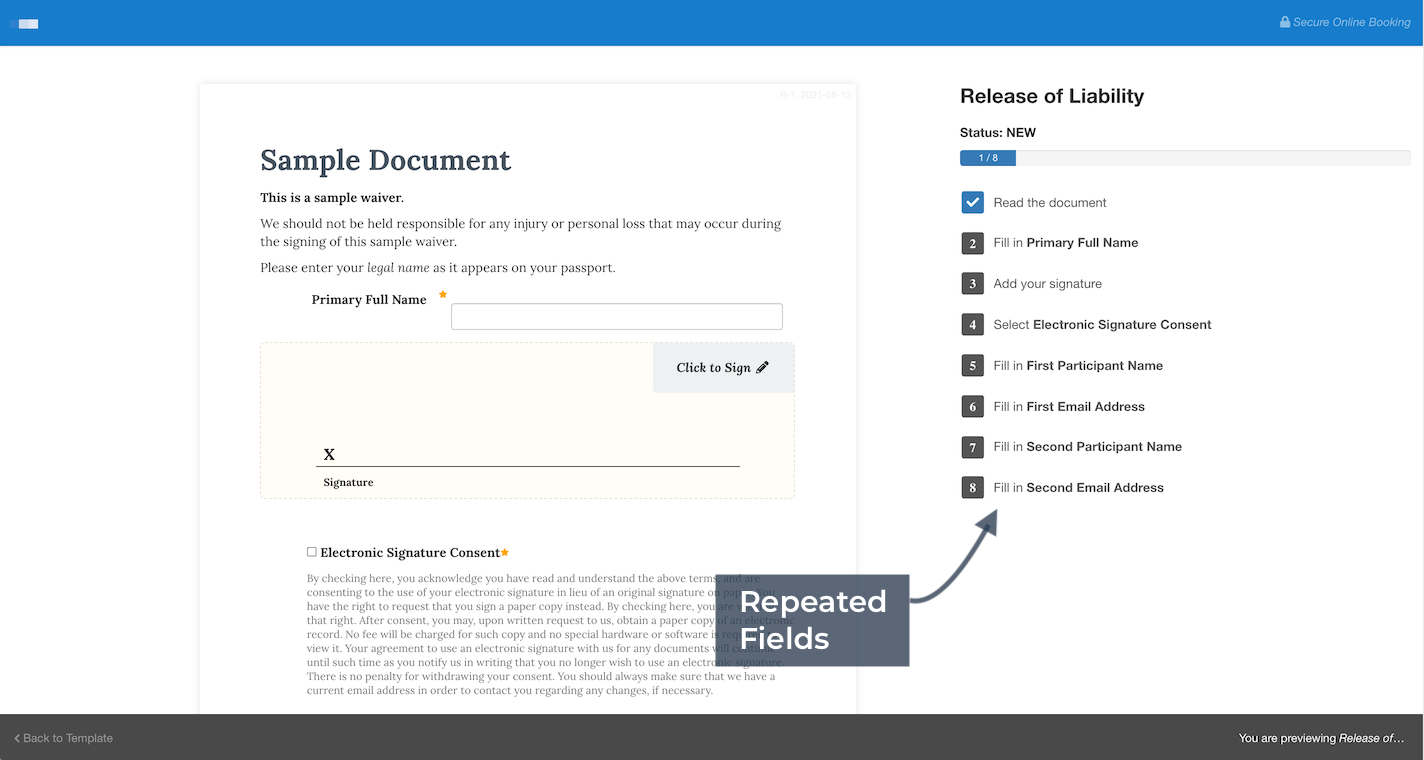 Additional steps are added to the list for any steps related to repeated sections. The number of steps depends on how many times the Customer chooses to repeat the section.
---
< Waivers & Documents: Fields | Waivers & Documents: Copy Template >
---