---
Plan Availability: ✓ Soho | ✓ Pro | ✓ Plus | ✓ Enterprise | ✓ Flex |
Locate: Reports > Booking Index
Prerequisites: Admin permissions or restricted permissions to Modify Bookings and Process Refunds.
---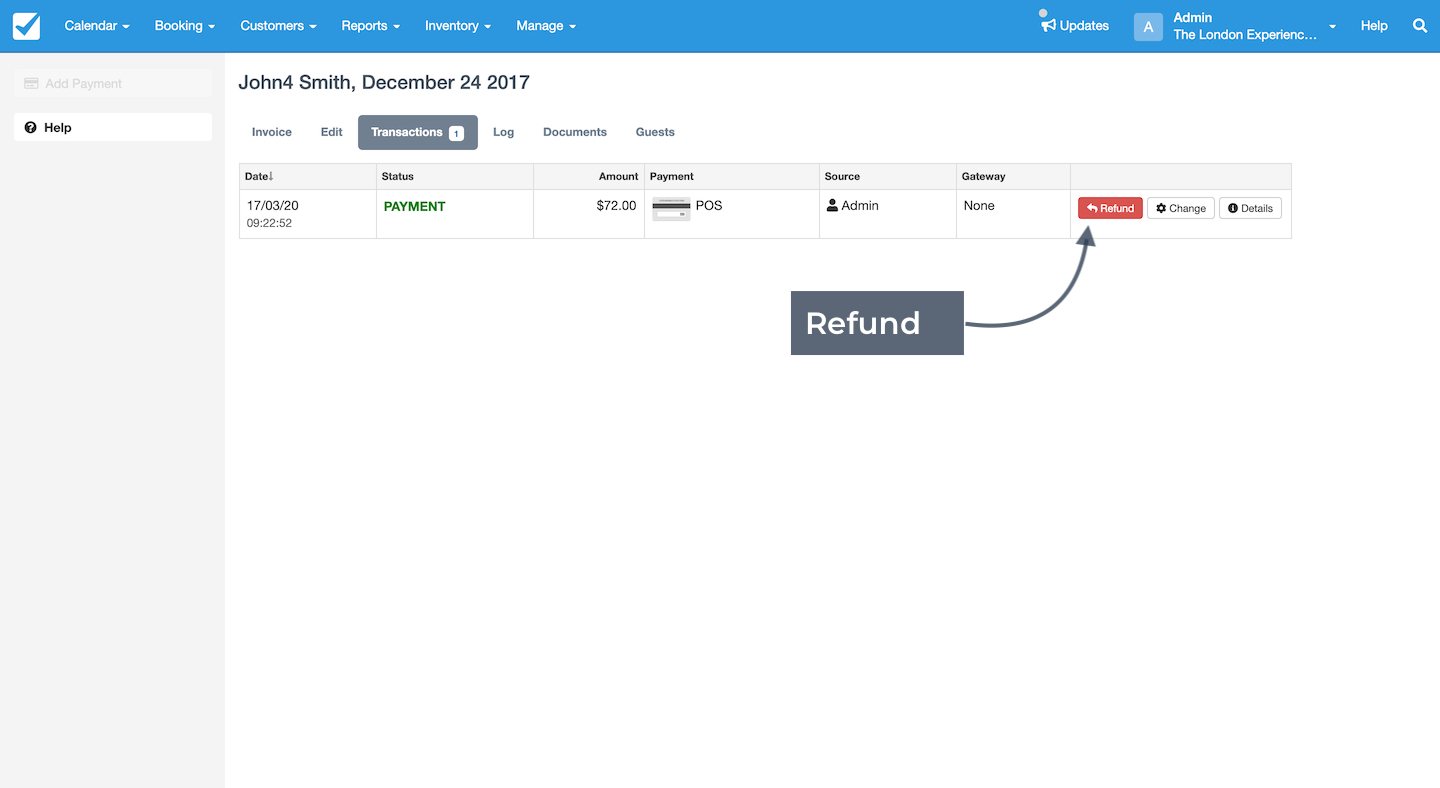 Refunds cannot be initiated automatically if a booking is cancelled, so they need to be initiated manually instead. See the following steps to refunding partial or full amounts.


---
Follow these steps to Refund an amount...
Go to the Booking Index (Reports > Booking Index).
Find and click on the Booking that you would like to refund.
Next, select the Transactions tab to access associated payments.
For each Transaction that you need to Refund, click on the Refund button at the far-right of the record. This opens the Refund modal.
Specify the Refund Amount.
Select the desired Payment Type. Options available depend on the original Payment Method.
Fill out the remaining required fields and then hit Refund to initiate the refund process!
The Transactions log will be updated to reflect the Refund.
If you are also cancelling the booking at the same time, then you will need to change the status of the Booking Invoice to Cancelled. The Cancelled status will automatically apply to full refunds.
| | |
| --- | --- |
| | Learn more about Booking Details the Booking Index here: |