---
Learn how to view your payment history and upgrade your billing plan.
---
Account menu > Billing


What more do I need to use this feature?
Admin access to your account.


---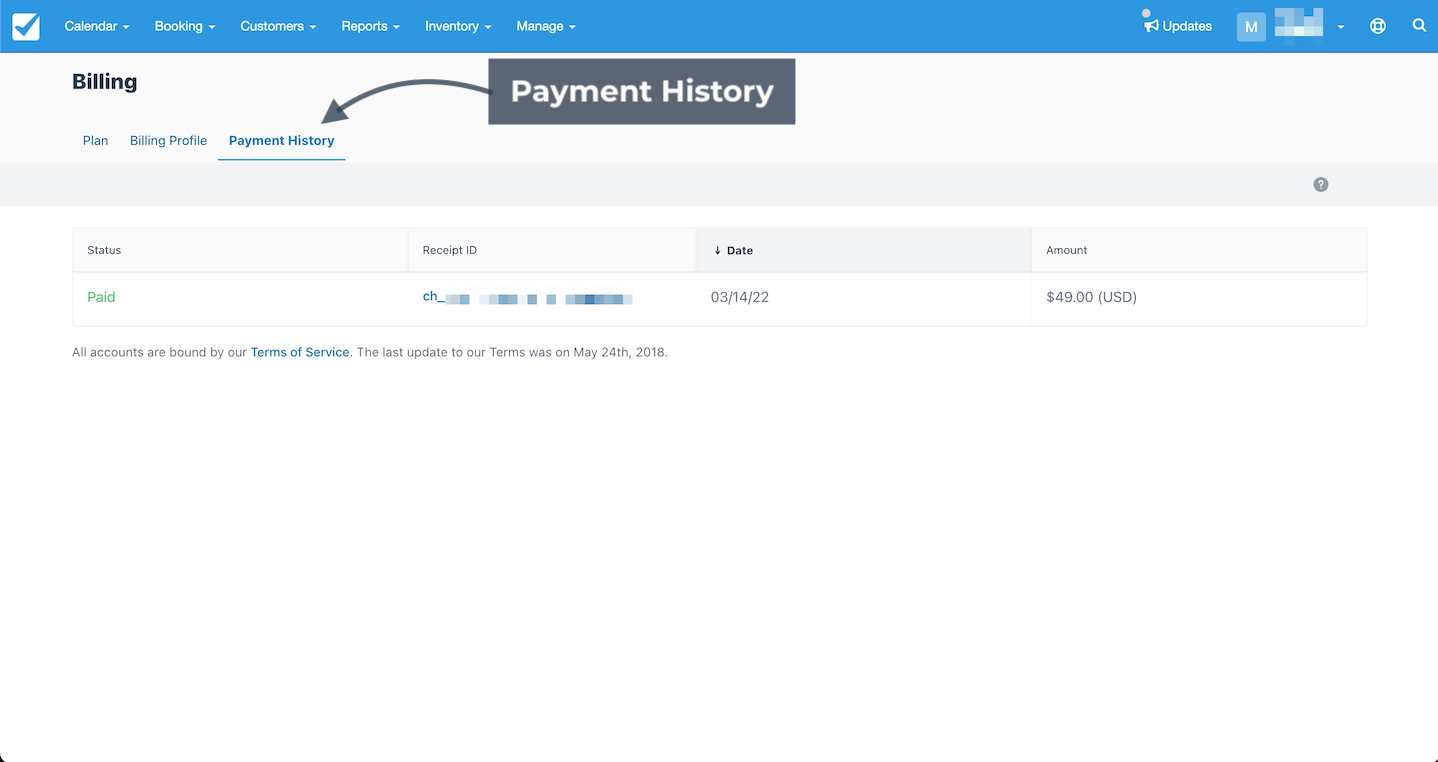 Click on the Payment History tab to view your plan payment history.
You can view details of each payment broken down in the Status, Receipt ID, Date, and Amount columns.
---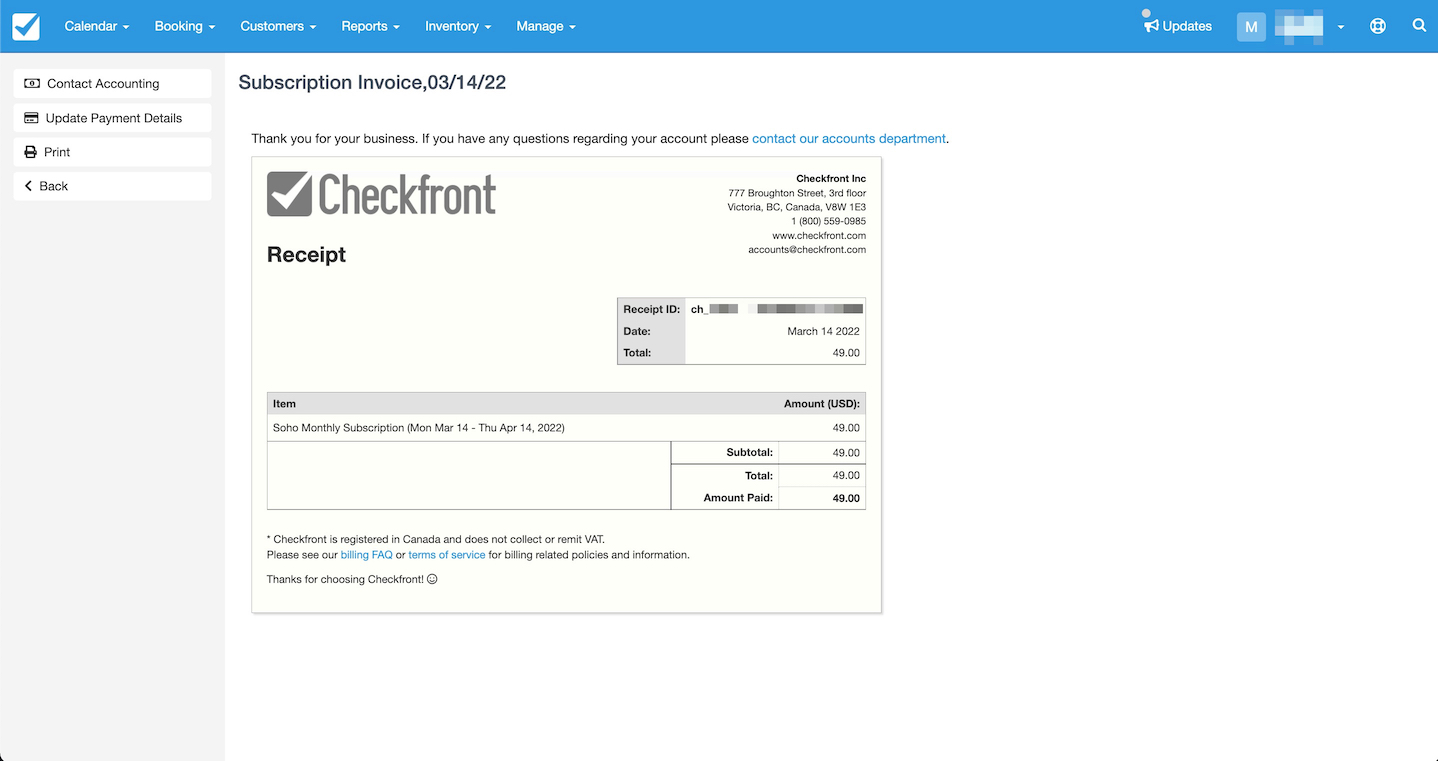 Clicking the blue Receipt ID link within a payment entry brings you to the billing invoice for that transaction.
From the left-hand menu, you can Contact Accounting, Update Payment Details, Print the invoice as a PDF, or go Back to the Billing plan page.
---
Please contact our Billing Team if you have any questions or concerns!

Scroll down on the page linked below to view contact information by department.
---
< Updating your billing information | Changing your billing plan >
---