---
Having problems logging in? Don't worry, we can help with that!
Logging in requires three pieces of information...
Your account URL (address of your account)
Your Login ID or Email address
Your Password
This article will cover looking up your account URL, retrieving your Login ID/ Email address and Password, as well as...logging in!
---
Your Account URL

To get started, navigate to your account URL. Your account URL will be something like: demo.checkfront.com. Got it? See the section on Logging In for next steps.
Don't know your URL? Simply follow these steps to look up your account.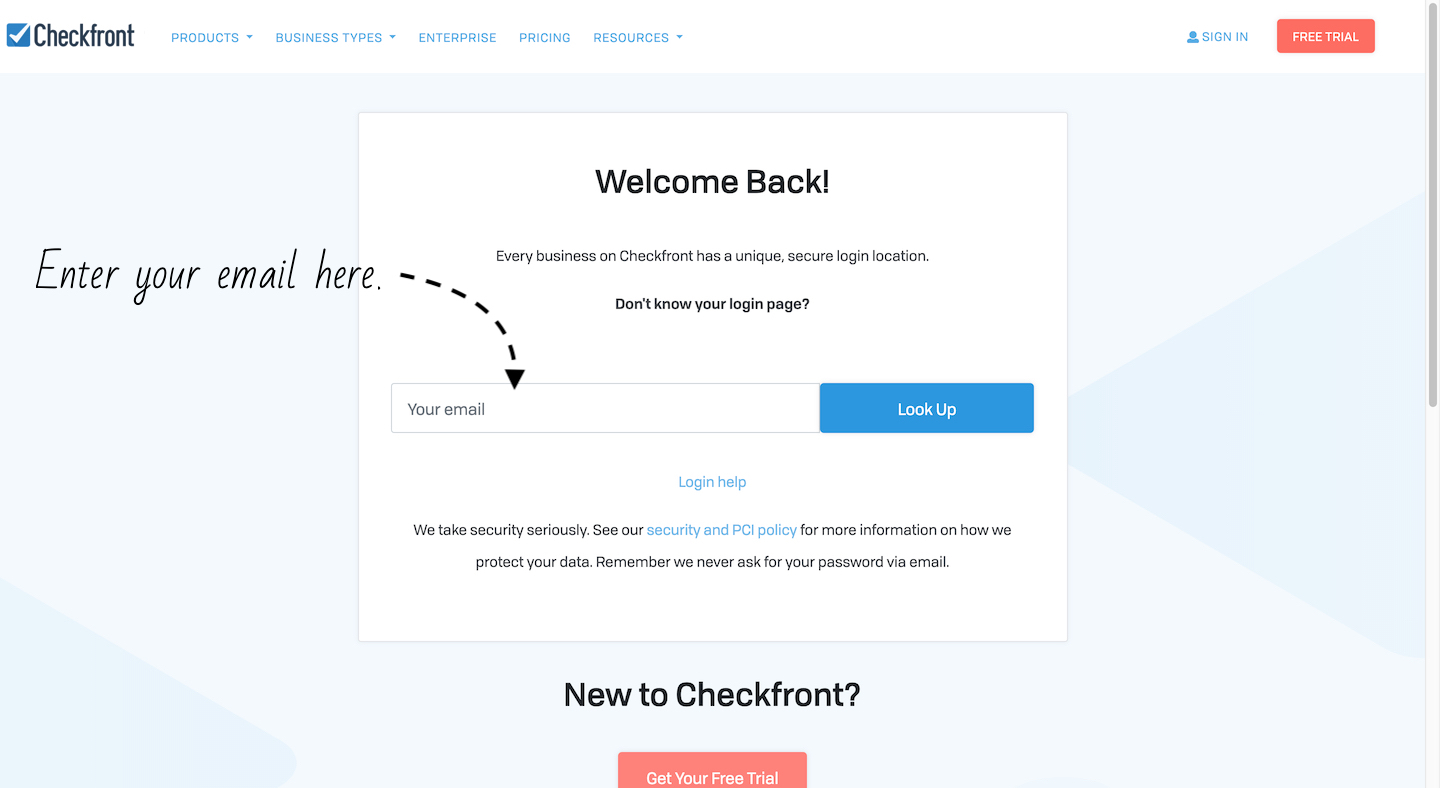 Go to https://www.checkfront.com/login and enter your Email address.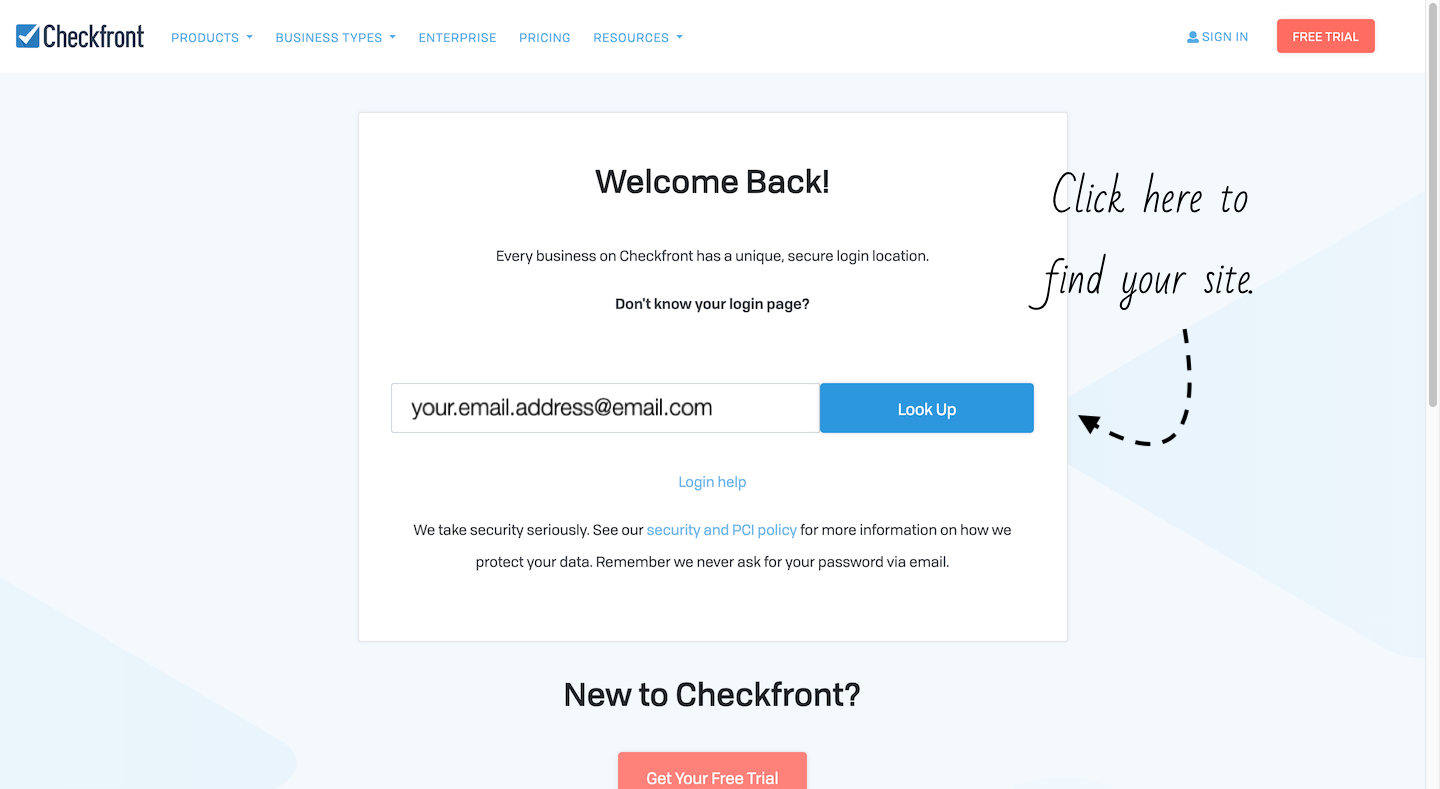 Then, click Look Up. This will return the account URL associated with the email address.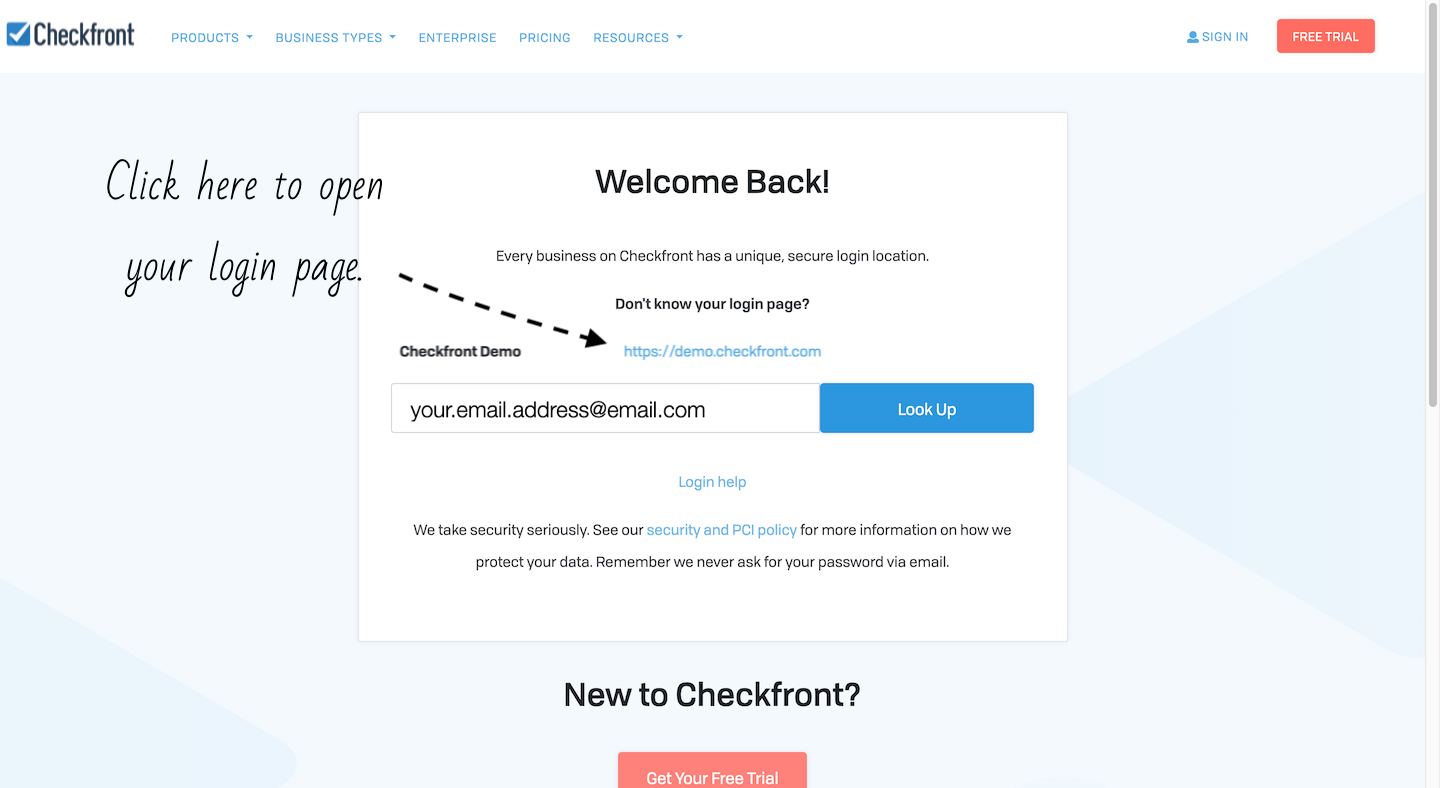 Once found, the URL will display above the Look Up field. Click on the link to open your login page. Next, we will try logging in!
If we are unable to find an account associated with the email address entered, then please contact support for help. We can help you sort that out!
---
Logging In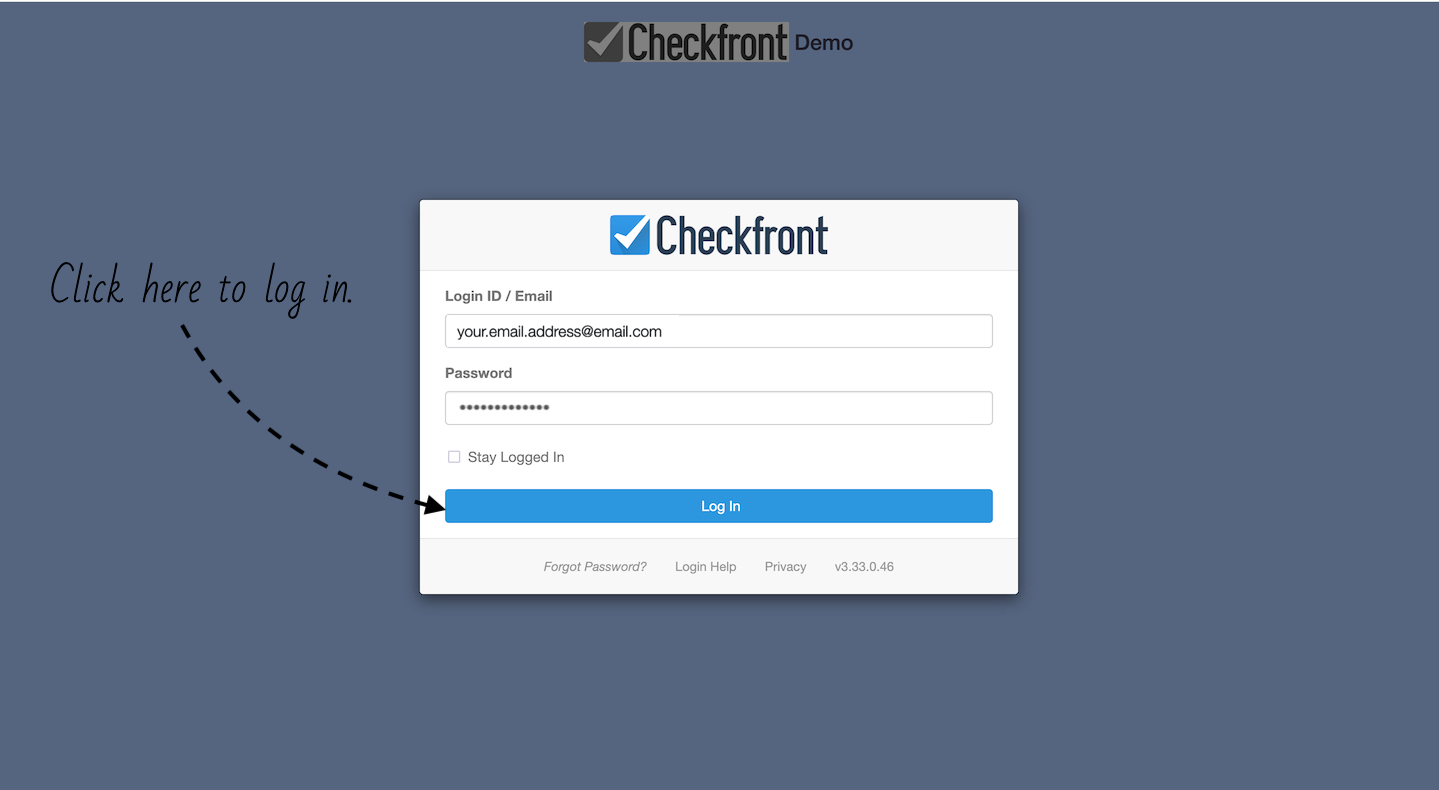 When you visit your account via the account URL, the login page displays, if you are not already logged in.
Enter your Login ID or Email address, then Password into the appropriate fields and then click on the blue Log In button to access your account.
Failed Login Attempts

If you're not sure of your login credentials, you will have 6 attempts to try and access your account. If you fail to gain access, you will need to wait for a period of 30 minutes before you are able to try again, at which point you will receive another 6 attempts. Alternatively, you can click on the Forgot Password? link to change your password, as described below. This will enable you to create a password you can remember and avoid the 30 minute waiting period.
---
After entering your Login ID / Email and Password were you prompted for a six-digit code? This is an extra level of security enabled on your account. Learn more here.


---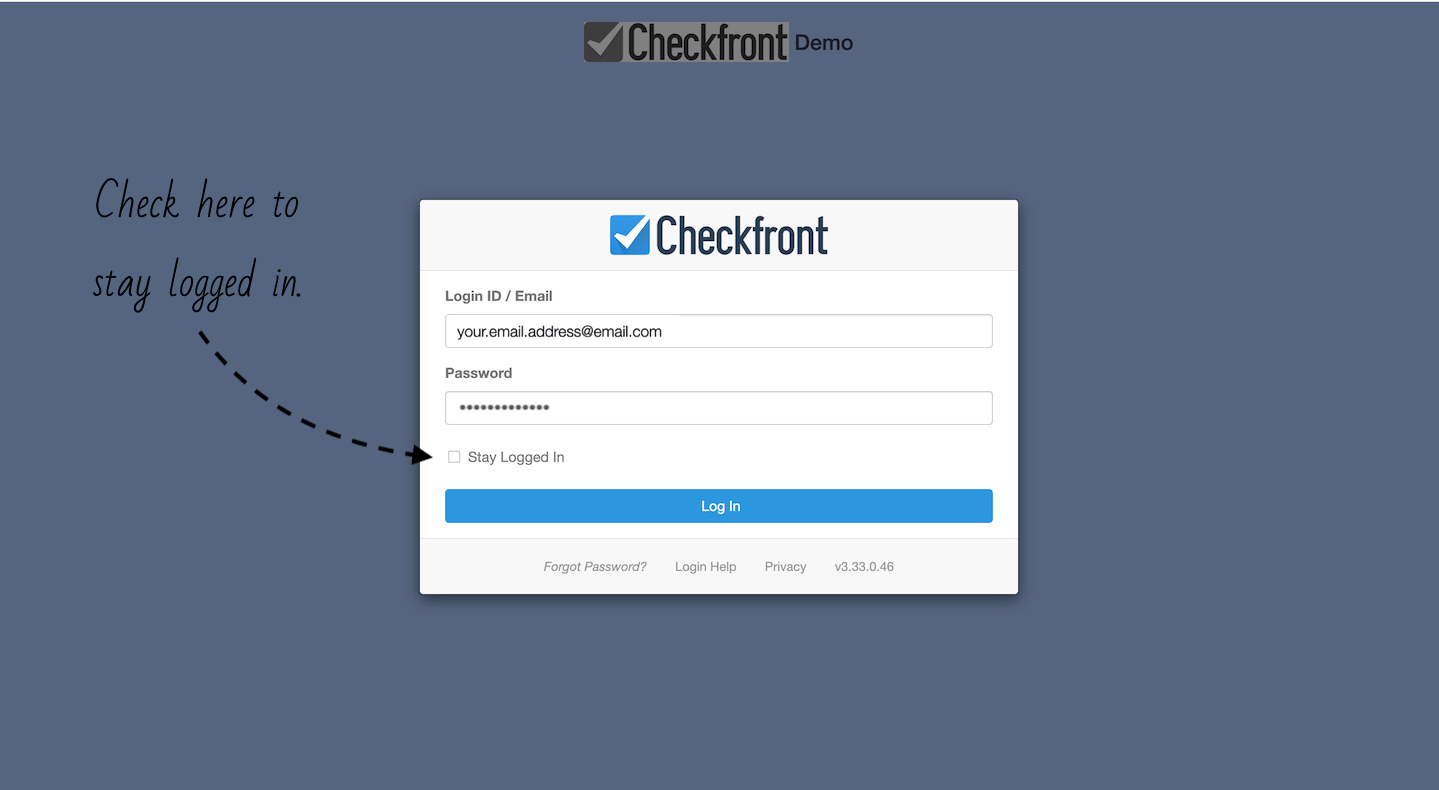 You'll notice an option in the login window to Stay Logged In. If you check this box, your web browser will remember your login for 5 days and sign you in automatically on your return. If you log in again on days 1-3, the system will reset and remember you for another 5 days. If you log in on days 4-5, the system will not reset and you will need to log in again on day 6.
---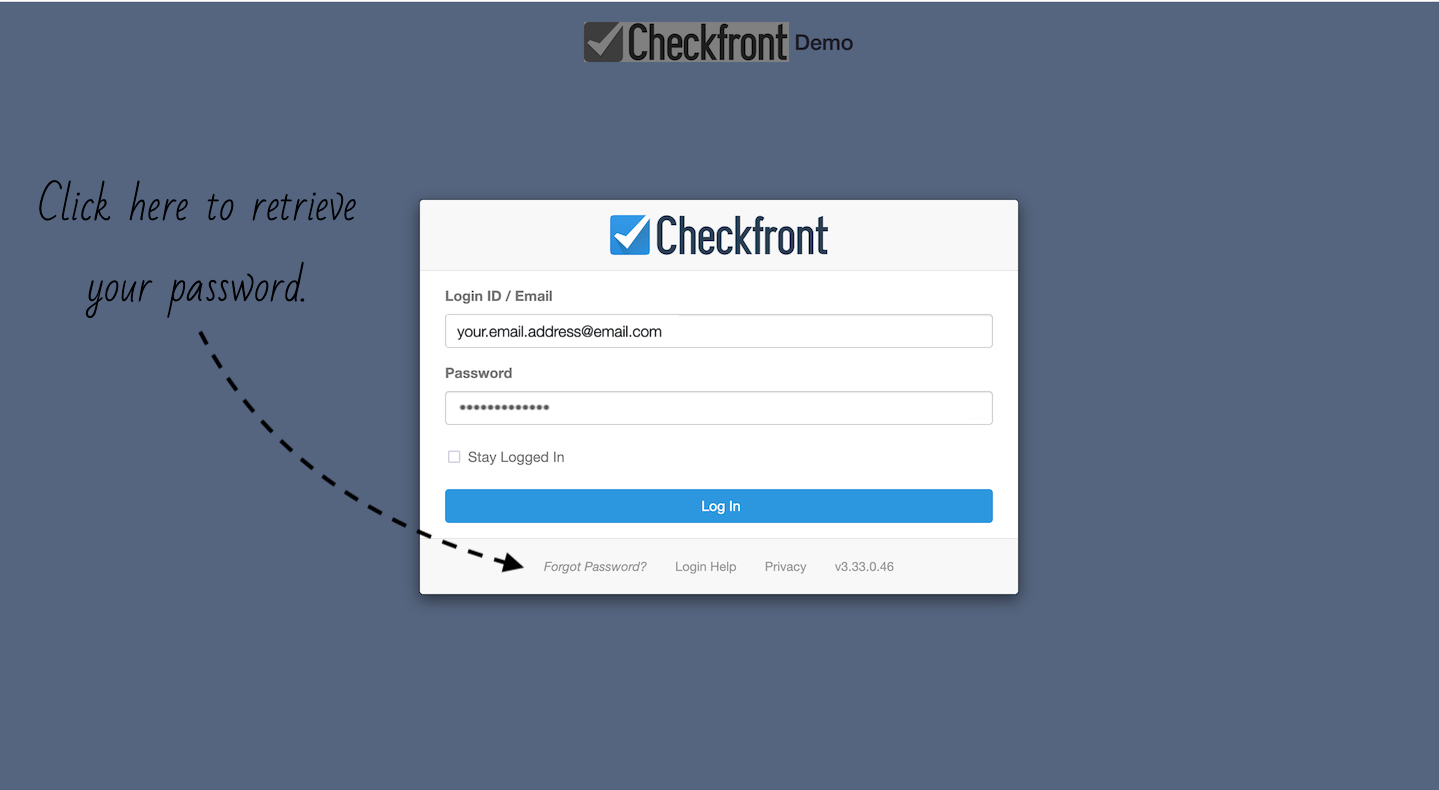 If you have forgotten your Login ID or Password, you can retrieve your Login ID and reset your Password using the Forgot Password? link at the bottom of the login modal. Clicking on this link opens the Reset Password modal.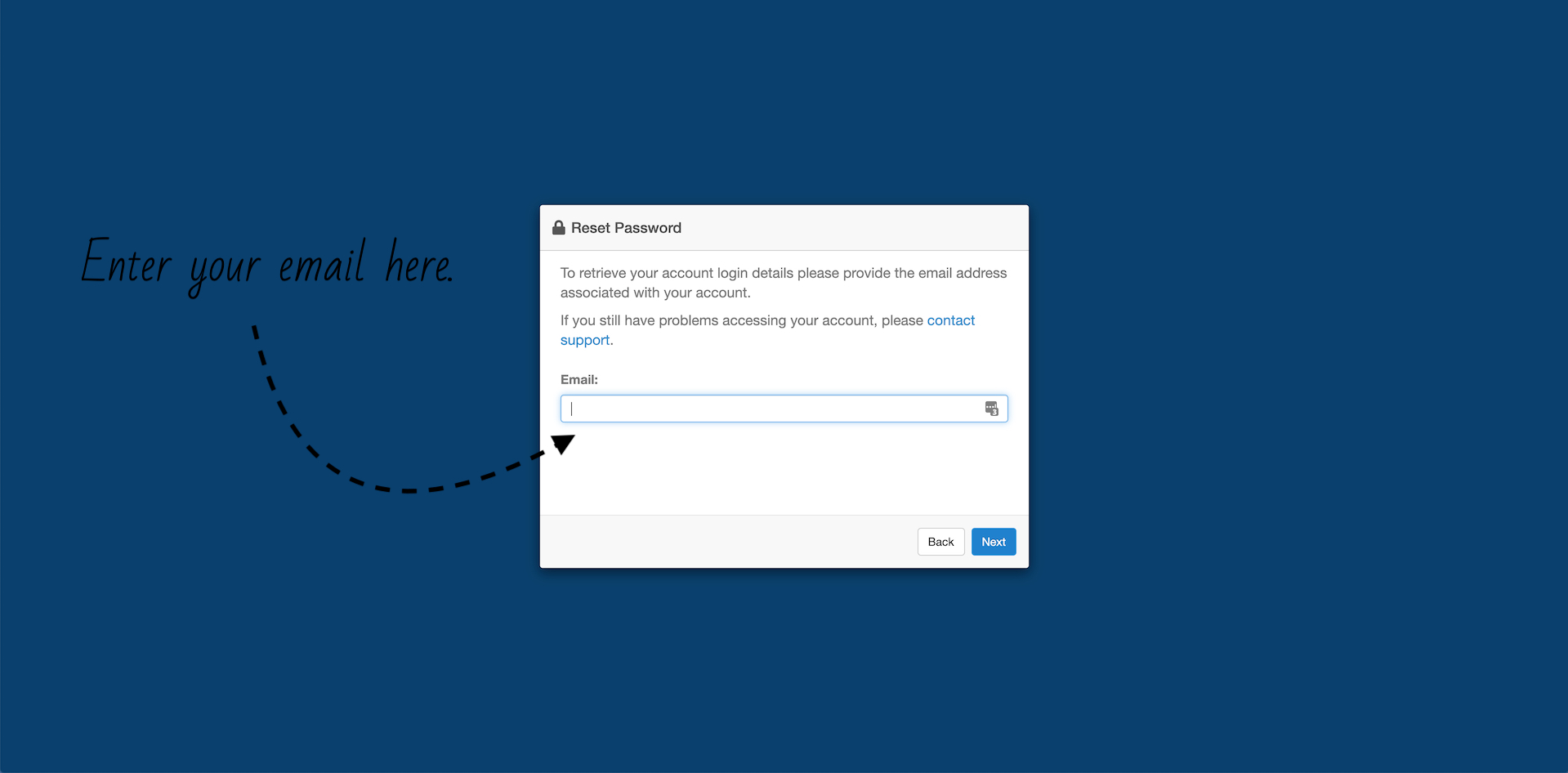 Within the Reset Password modal, you will need to enter the Email address associated with your account.
If you can't recall the Email address associated with the account, then please contact support for help. It happens to the best of us sometimes!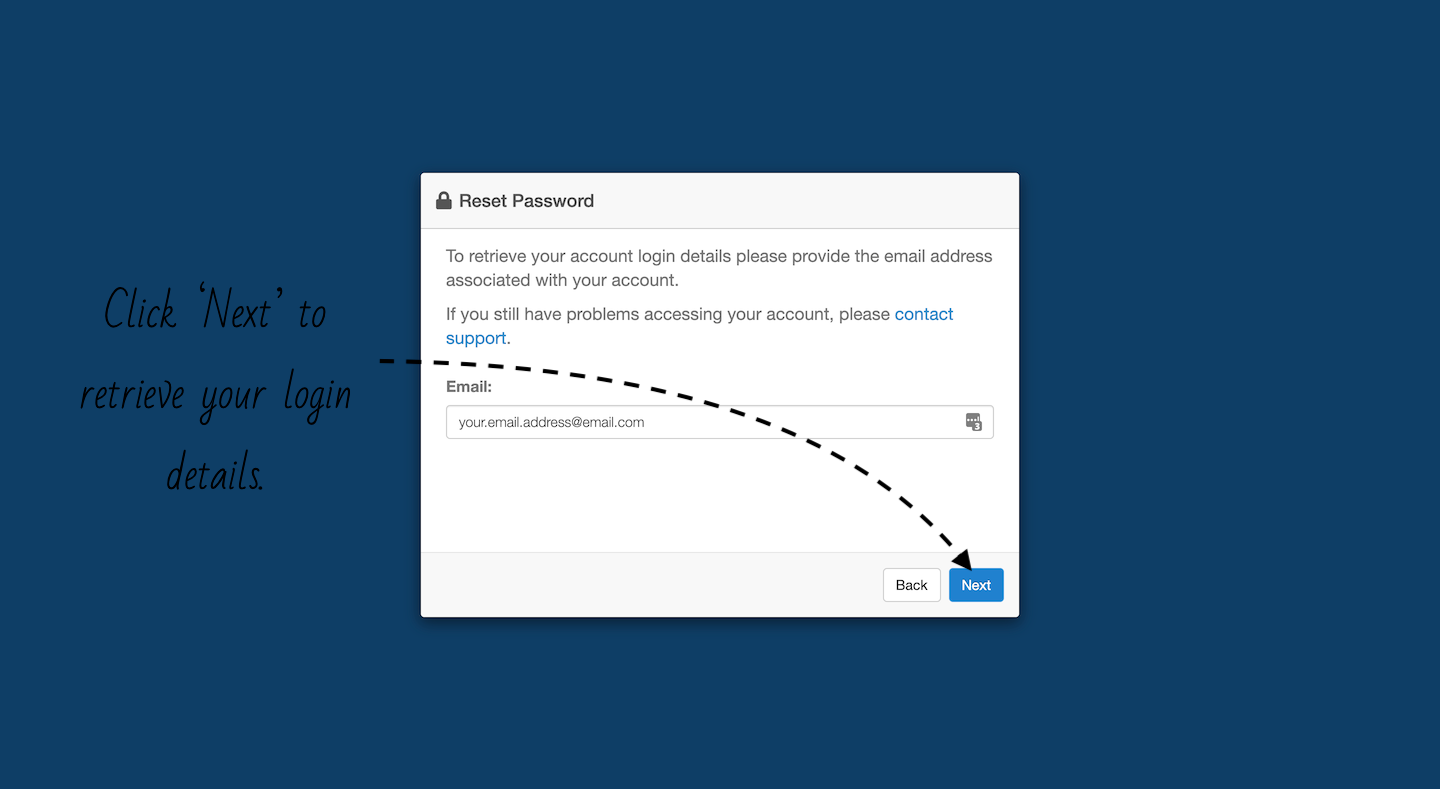 To retrieve your login credentials, click Next to submit your request.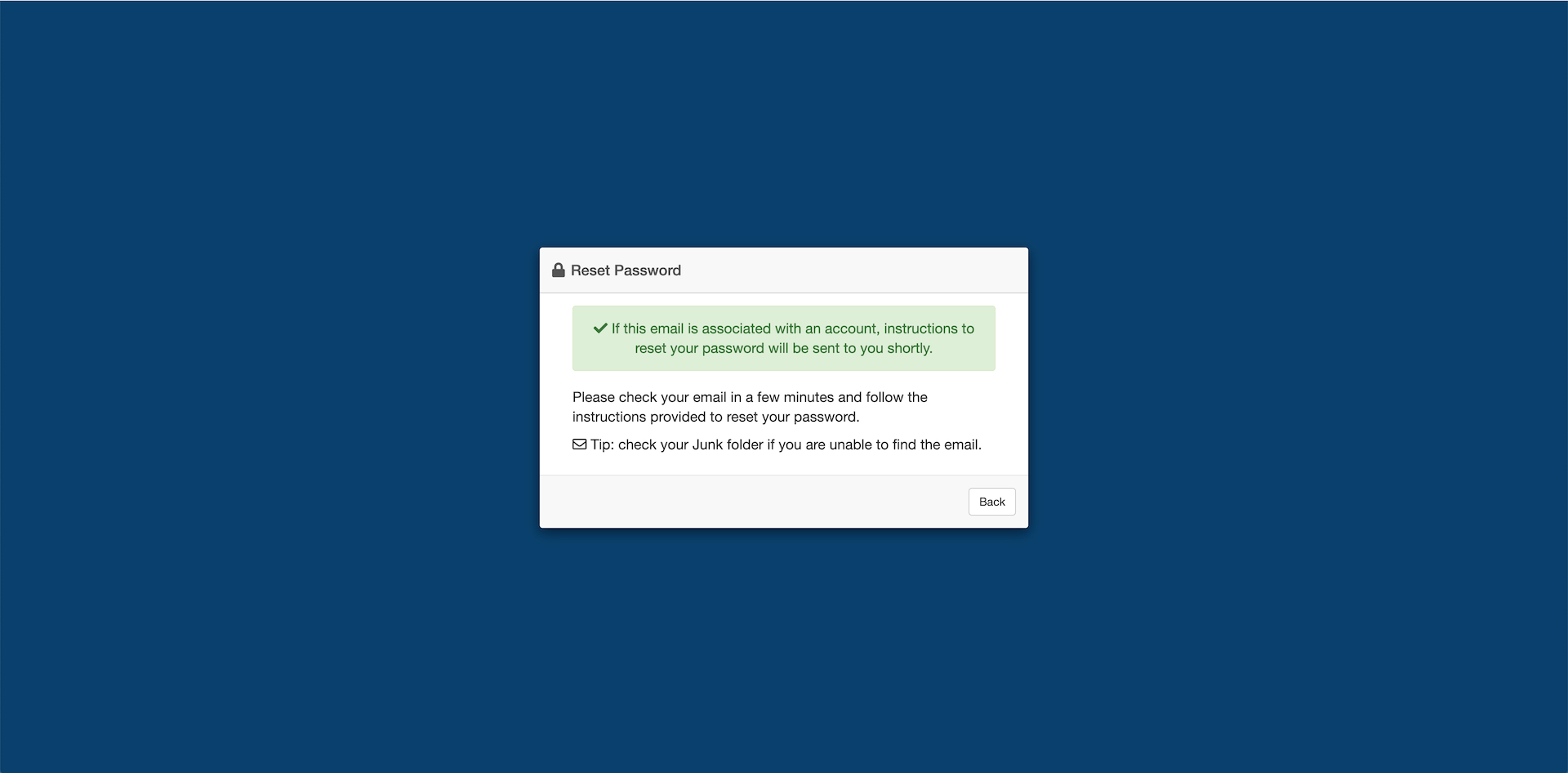 An email will be sent to you with a link that allows you to reset your password and a confirmation message will display.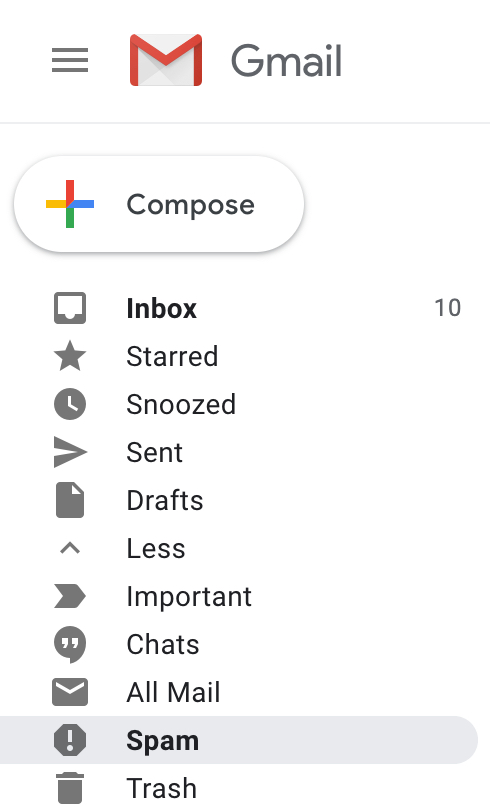 Next, go to your email account, making sure to check the spam or junk mail folder, if the email from Checkfront cannot be found.
Within the email, you will see a link. Click that link to continue. If it's your Login ID you're looking for, you will find that just above the link.
After clicking on the password reset link in your email, you will be taken to another page where you can actually change the password.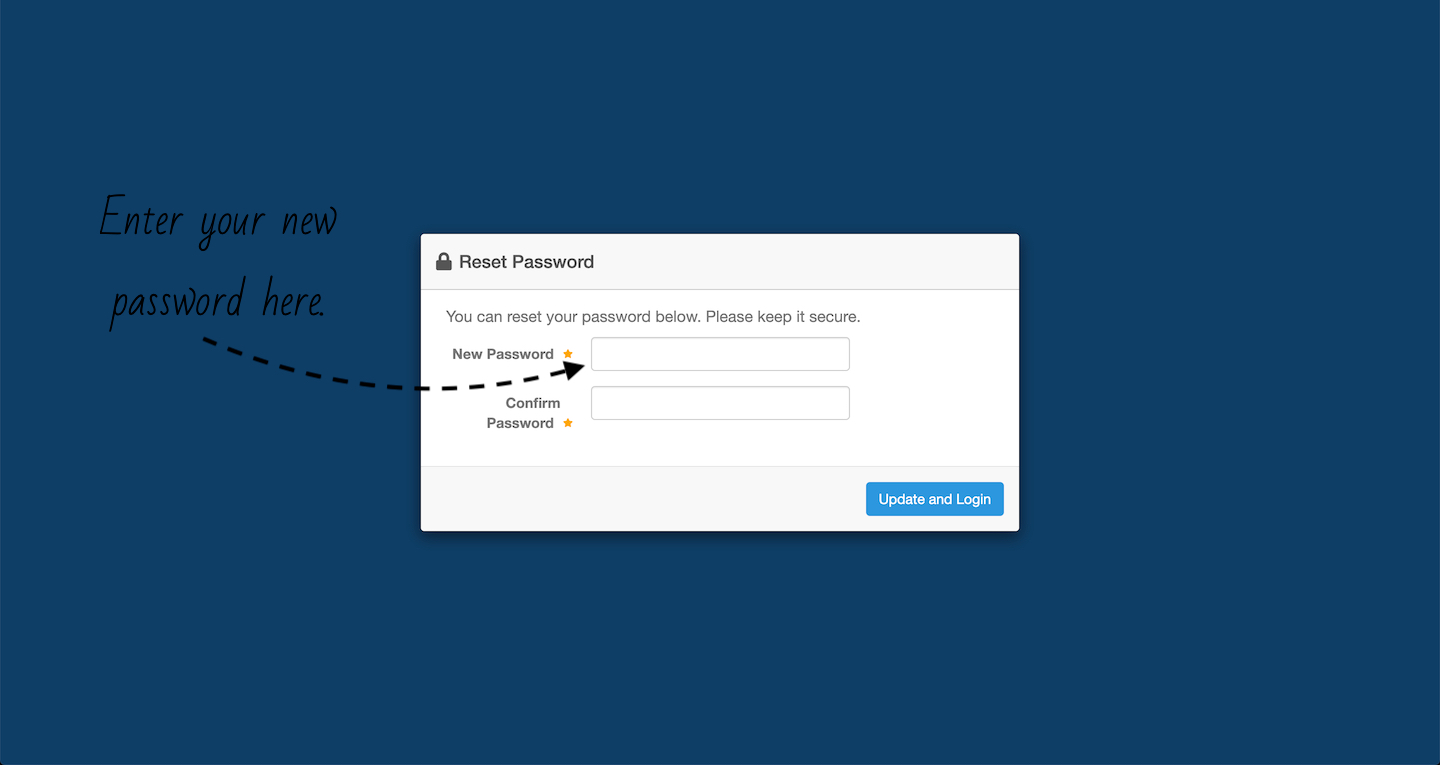 Enter your New Password. Keep up the good work. We are almost finished!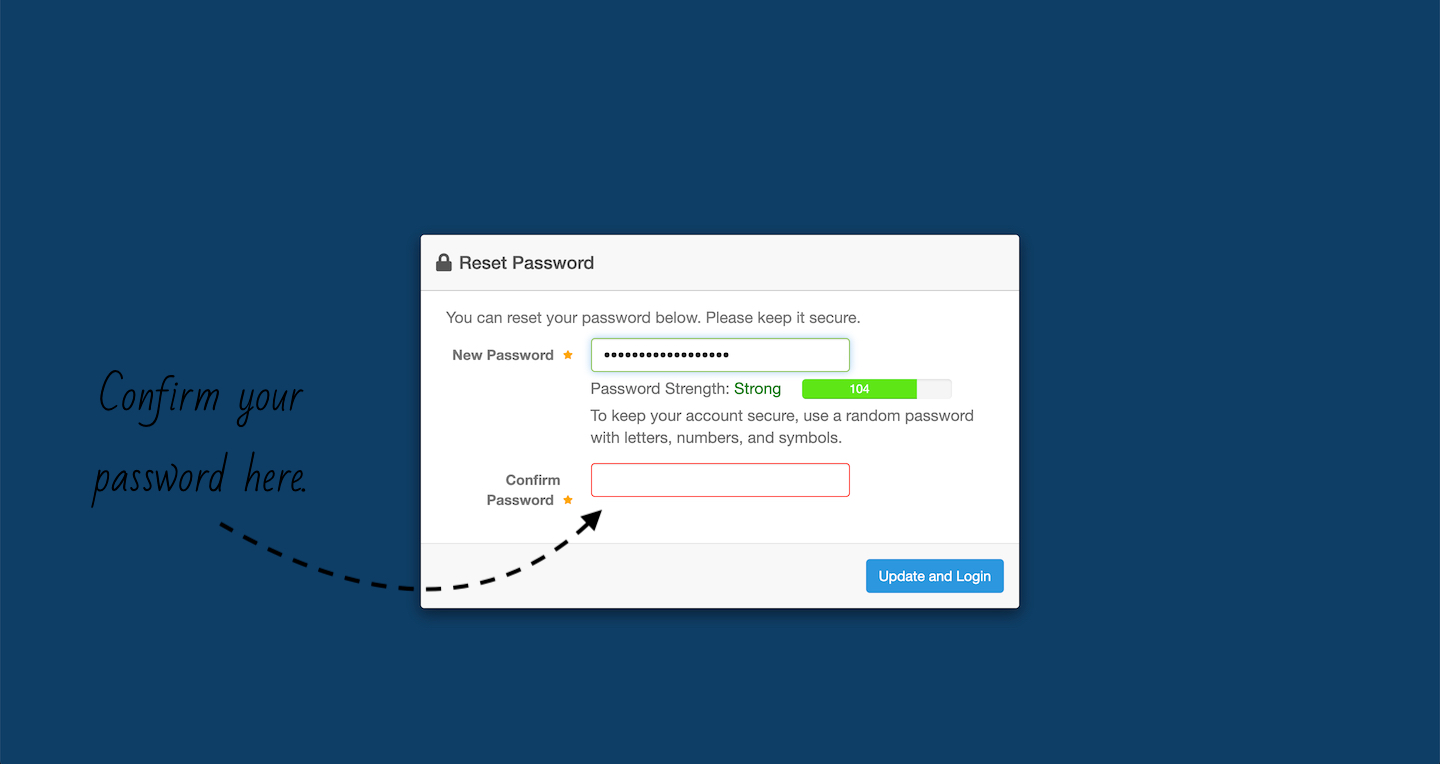 Then, Confirm your Password by entering the same password a second time. This ensures you have entered the password as intended to avoid further issues.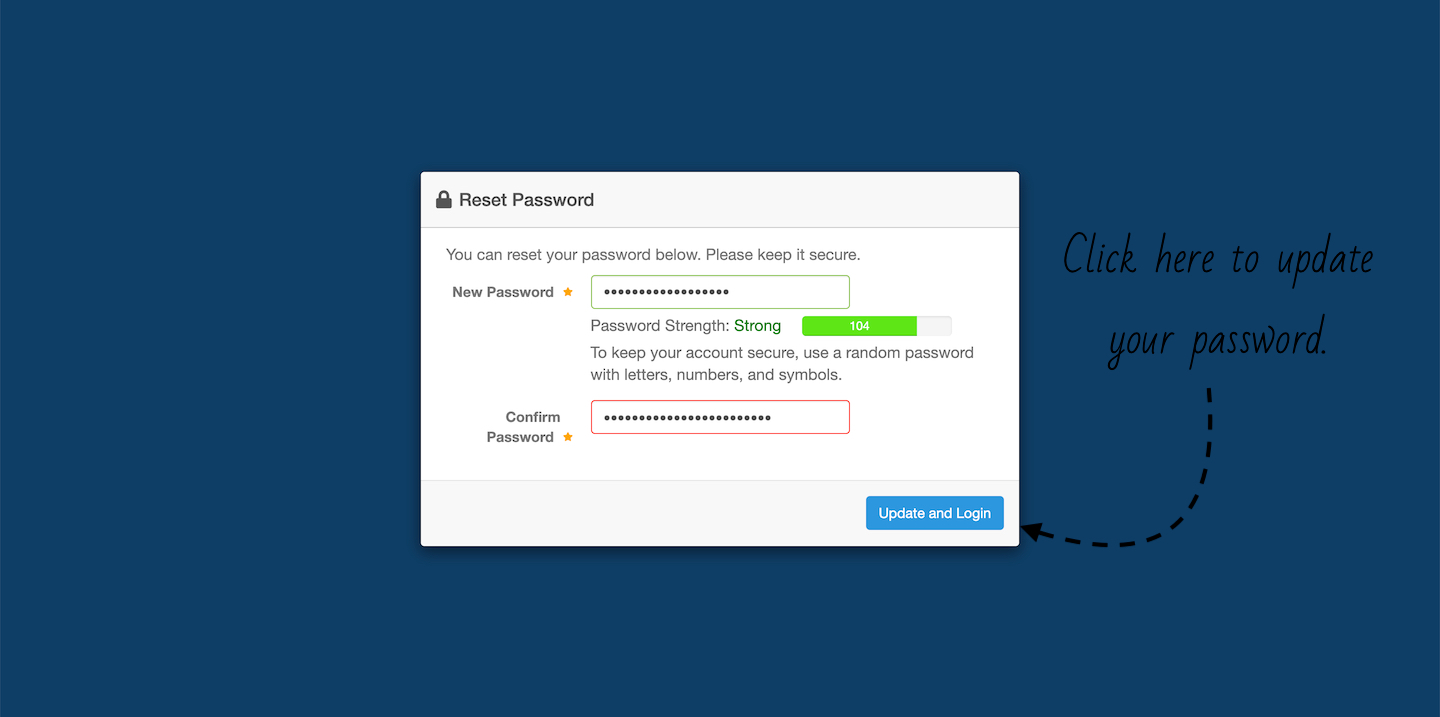 When ready, click the Update and Login button to complete the reset process. As long as the passwords match, you will now be logged in and redirected to your account dashboard!
---
If you are using Google Apps Authentication and have turned off the traditional Checkfront login, you will be automatically signed in and redirected to your Checkfront dashboard. If this does not happen, login to your Google Apps account through Google and then return to Checkfront and try again.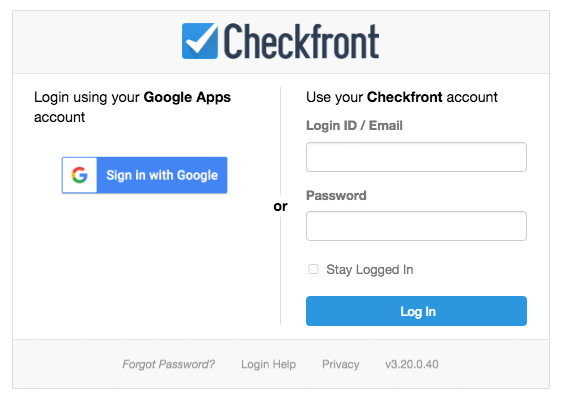 If you have activated Google Apps and chosen to offer the traditional Checkfront username and password login option, when arriving at the login screen, you will be presented with both options. If you click on the Google option and are already signed into Google, you will be signed in and redirected to your dashboard. Otherwise, you may sign in with your Checkfront Login ID and Password, as described earlier in this document. For more on Google Apps Authentication, click here.
---
If you are logging in via our Mobile Apps for iOS or Android, you'll need to provide the same credentials as in the web app, along with your Checkfront unique URL (e.g. demo.checkfront.com).
| | |
| --- | --- |
| | If you have Google Apps connected and it's configured for Google Login only, you will still need to sign into the mobile app using the traditional Checkfront Username (Login ID) and Password. The mobile app does not currently support Google Apps login. |