---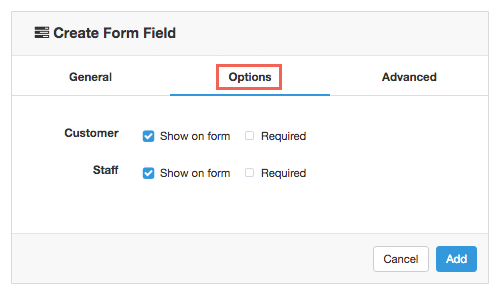 Customer/Staff Only Fields:
You can choose whether or not to show certain fields to your customers on the booking form and/or invoice. You can also decide whether these fields are visible to staff members too. You may want your staff to collect information when taking bookings over the phone, but not want those fields visible on the public booking form. Set that up here. 
Below is an example of how a customer/staff only field can be identified in your Booking Manager.

You can also control whether or not a field is required. 
Checkfront Tip:

When a staff member edits a booking, they will see fields that are normally hidden to staff. This gives staff the power to edit a customer only booking field.
---
< Guest Form: General Tab     |     Guest Form: Advanced Tab >
---