---
Read this introduction to our Customers Directory and Customer Profiles features.

To learn more about the functionality of the Customers Directory, please read the full series of articles, accessed at the side and bottom of this page, 
---
Which plans include this feature?
Legacy:  Soho, Pro, Plus, Enterprise, Flex
New:  Starter, Growth (Subscription), Growth (Per Booking), Managed
→ Learn more about our new plans or how to change your plan.

Where can I find this feature using the top menu?
Customers > Directory


What prerequisites are there?
Which Checkfront version supports this feature - classic, new or both?
---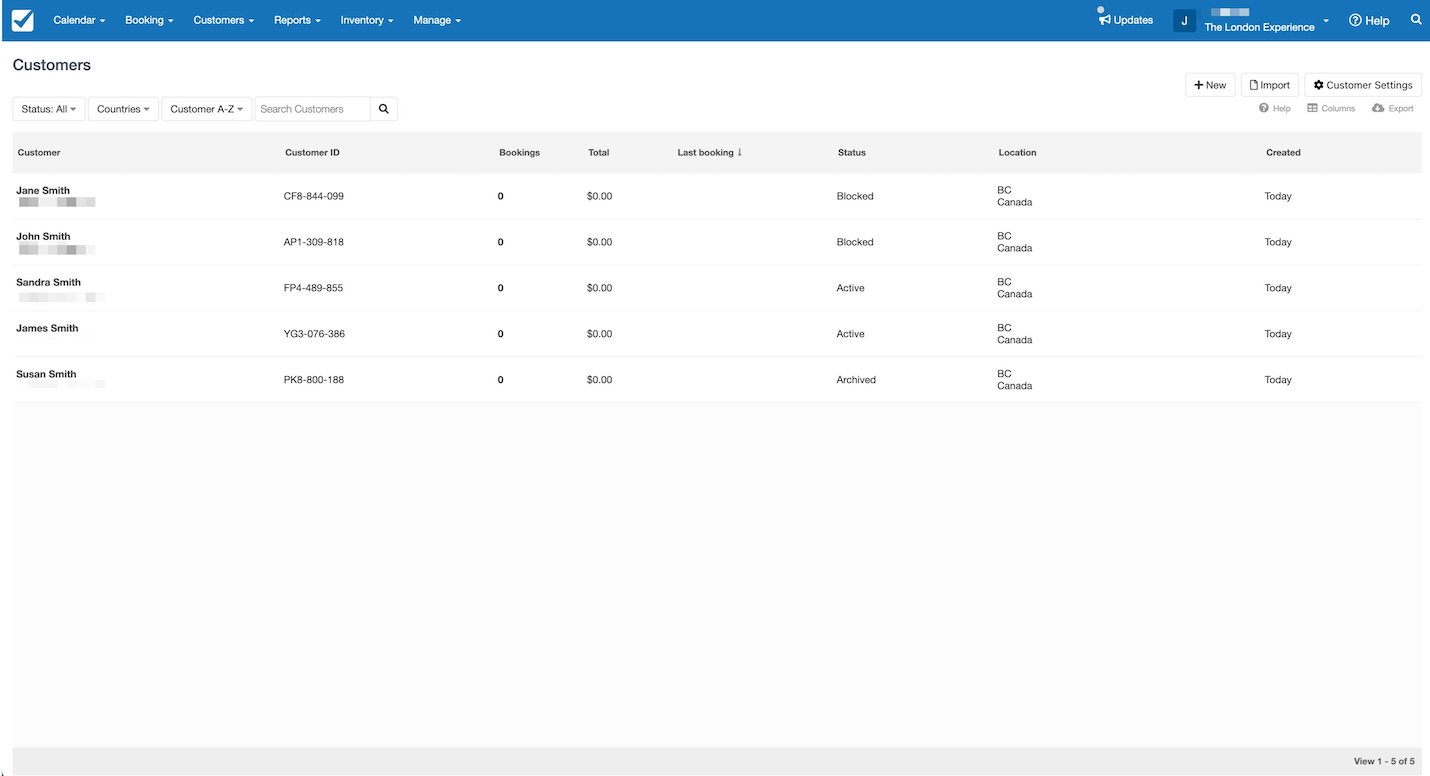 The Customers Directory is your central hub for storing Customer records. A new record is created for a Customer the first time they make a booking with you. 
Bookings are attributed based on the information available when the booking is created.
You also can manually add a new Customer to the Customers Directory via the +New button at the top of the page. Any existing bookings with similar information are automatically associated with the new profile.
Customers Directory & Customer Accounts

Do you have Customer accounts enabled within your account? If so, the Customer Profile and bookings are associated with the account once the Customer's email address has been verified and the account created.

Customer accounts allow your clients to log in and manage their own bookings and contact information. This feature can be enabled in your account but is inactive by default. Customer accounts can be required or optional.

Learn more about Customer Accounts here:
If a new Customer creates a booking and the booking status is not locked, the new Customer is not automatically added to your Customer Directory.

Learn more about Booking Statuses here:
In the next article in this series, we look at the Customers Directory, beginning with the various ways to filter Customer records.
---
Filtering Customer records within the Customers Directory >
---