---
Once the iOS Mobile App has been downloaded to your device and launched from the home screen, the first thing you will see is the login screen.
Enter your username (not your email address) and password, as you do for the desktop site, plus the Host URL for your Checkfront account. This is the URL you use to access your account online and will look similar to companyname.checkfront.com.  
Checkfront Tip:

Remember, when logging in, you must use your Checkfront account username and not the email address associated with your account. If you're experiencing difficulties logging in, this may well be the issue!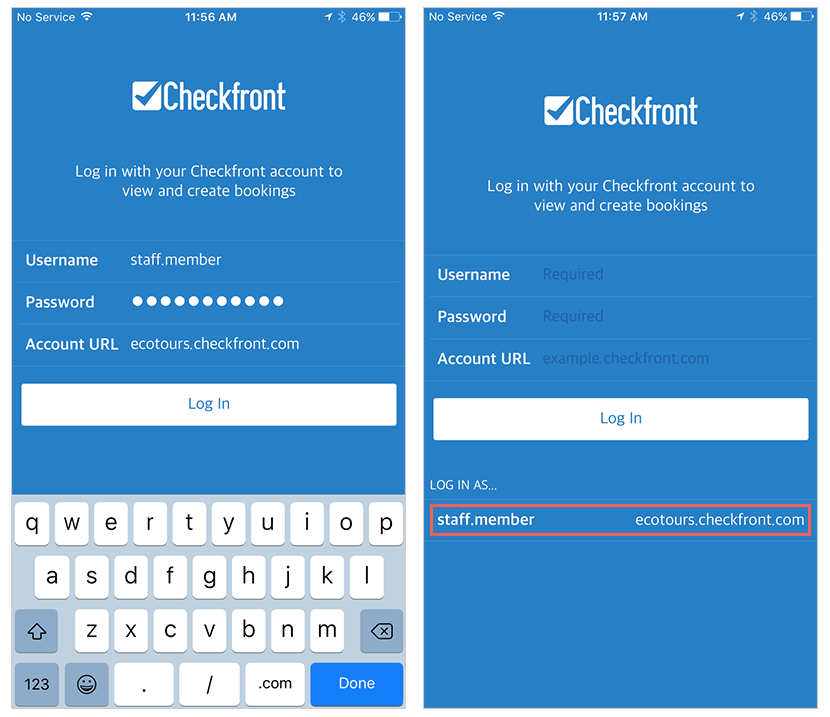 You will only need to do this one time. On your subsequent visits, you will notice the login details have been saved in the section labeled Log In As... Tap on the login details to proceed. You'll still need to input your password in order to continue, but the rest of the information will be entered automatically for you.  
---
< iOS App: Downloading & Installing     |     iOS App: Navigating the App >
---