Learn how to edit inventory availability from the inventory calendar if you use items, a feature of our classic version of Checkfront. 
Does your account use products as inventory? See the following articles:
Are you new to our refreshed version of the Inventory Calendar? Start by reading the first article in this series, Introduction to the Inventory Calendar.
---
Which plans include this feature?
Legacy:  Soho, Pro, Plus, Enterprise, Flex
New:  Starter, Growth, Managed
→ Learn more about our new plans or how to change your plan.

Where can I find this feature using the top menu?
Calendar > Item > Inventory Calendar > Click on any cell to access the side panel > Inventory tab


What more do I need to use this feature?
Admin or restricted permissions to View calendars, Change Daily Inventory Availability

Inventory (items) configured within

Checkfront. Learn more here.


Which Checkfront version supports this feature - classic, new or both?
Your account must have access to items (Inventory > Items), a key feature of our classic version of Checkfront. 
This feature is not available for use with products (Inventory > Products), a key feature of our newest version of Checkfront. → Learn more about products
Classic ---> Newest version (2022)

This inventory calendar replaces the classic versions of the calendar.

Please reach out to Customer Support with any questions or concerns.
How do I know which version of the Inventory Calendar is enabled for my account?

Only a select few historical accounts still have the classic inventory calendar enabled.
A banner at the top of your calendar invites you to check out the newest version if you are on the classic version.
If you are on the newest version, your calendar looks like the screenshots in this series of articles.
---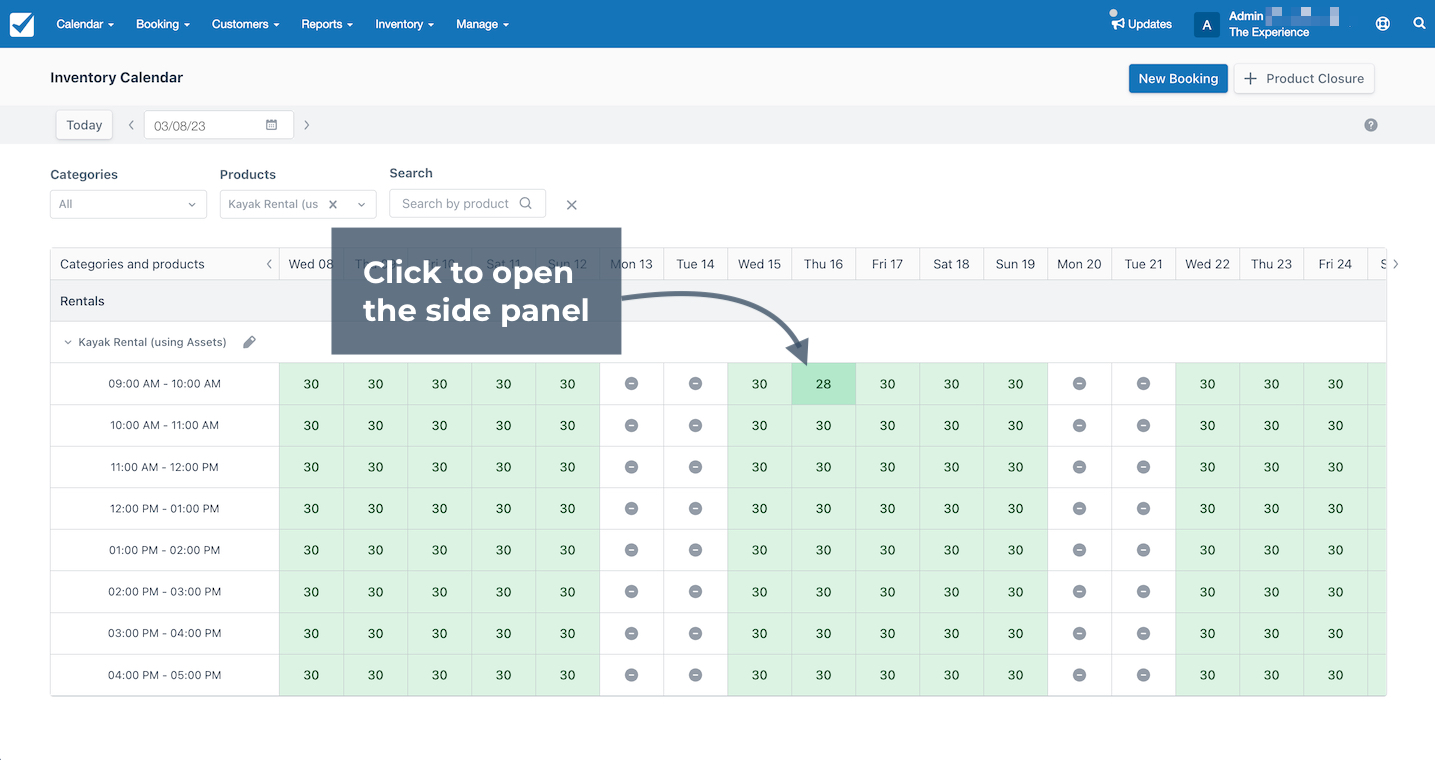 To access more options and information for each interval within your calendar, start by clicking any cell with booked or available inventory.
---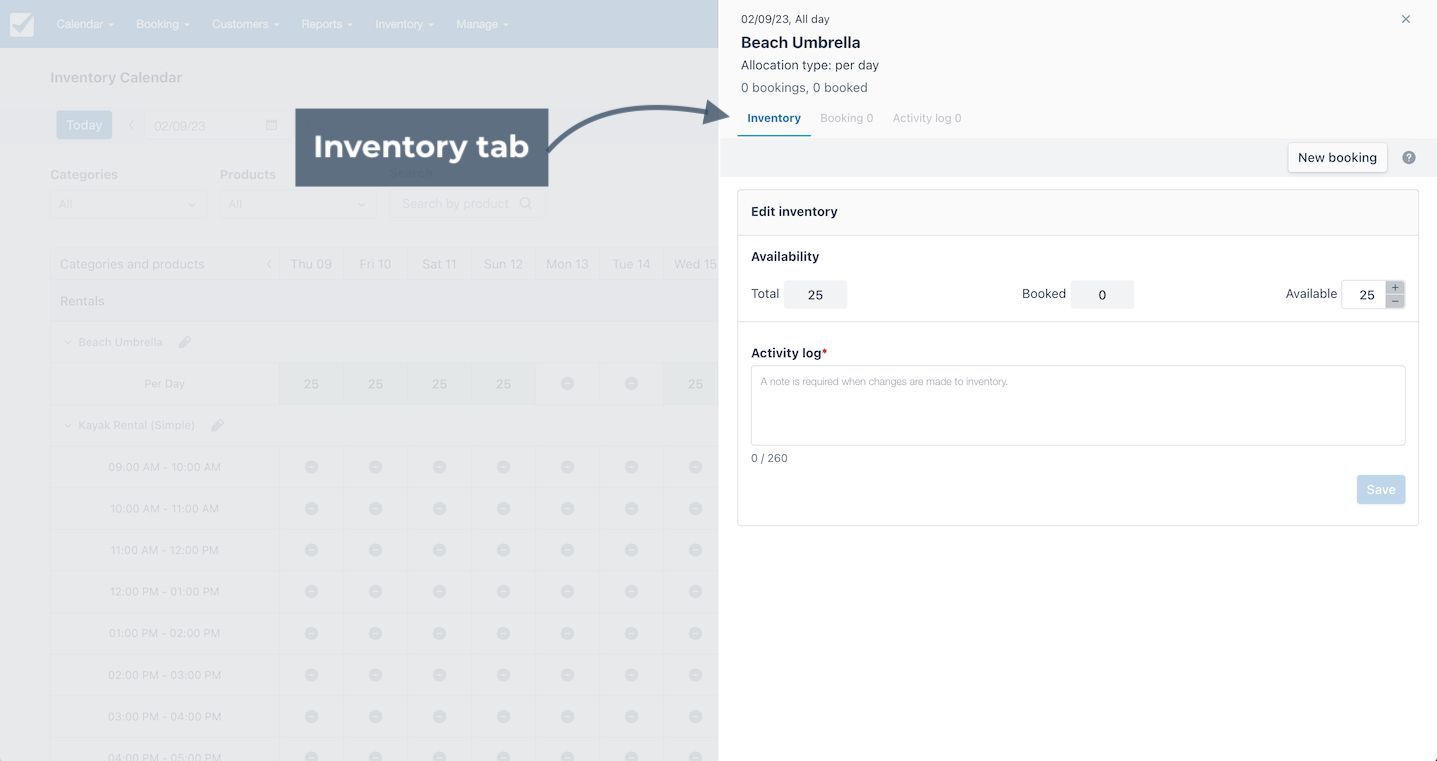 In the article, Managing inventory availability from the inventory calendar, we looked at how to access the inventory calendar side panel. What information displays within the panel depends on how you have configured your inventory.
Are you using items to track inventory? You can read the following to understand the information and actions available.
Features
 
More Info
Total

The total reflects the maximum available inventory for the timeslot or day, e.g. 25 beach umbrellas.

Booked

This is the quantity of inventory booked.

This number is displayed for reference purposes only.

The number changes as you receive new bookings or as bookings are cancelled.

Available

Total - Booked = Available

This is the quantity of inventory available to be booked, excluding booked inventory.

25 beach umbrellas - 1 booked = 24 available

You can adjust, reduce (-) or increase (+) quantity available for the inventory and interval in focus.

 

Shared Inventory

If you have any inventory shared by other products (e.g. aliased inventory), then a section displays listing any associated product bookings to give you a view into other bookings that are consuming inventory.

Notes


You can optionally add a note when you adjust inventory.

Historical notes can be viewed under the Activity Log tab or within the Activity Log report.
If you need to adjust the overall base availability for inventory across all intervals, then this is done by editing the item:

Item: Inventory > Items> Edit Item - Attributes > Inventory

Learn more here:
---
< Accessing inventory, bookings, and activity logs  | Editing simple product availability from the inventory calendar >
---