---
Plan Availability: X Soho | X Pro | ✓ Plus | ✓ Enterprise | ✓ Flex |
Locate: Manage > Integrations > Popular > Waivers
Prerequisites:
Subscriptions to the appropriate plan (see plan availability above).
Admin permissions or restricted permissions for Waivers & Documents.
The Waivers & Documents feature is available to those using items (Inventory > Items), a feature of our classic version of Checkfront.
Interested in using Waivers & Documents with products (Inventory > Products)? Your account must be a member of our Early Access Program. Please reach out to Checkfront Technical Support to learn more.
Early Access Program

The new product feature mentioned in this article is currently part of our Early Access Program, which means it is available to select Customers to try out and provide us with feedback.

To learn more about becoming part of our Early Access Program check out our related blog post or contact our Technical Support team.

Find our complete set of help articles related to the Early Access Program here: Early Access Program.
This article is a brief introduction to Waivers & Documents, including how to find and get started with Waivers & Documents.
Please read the full series of articles, accessed at the side and bottom of this page, for detailed instructions on each step of the process of configuring Waivers & Documents.
---
Video Correction

WordPress Plugin can now be found under: Manage > Integrations > Popular > Waivers.
---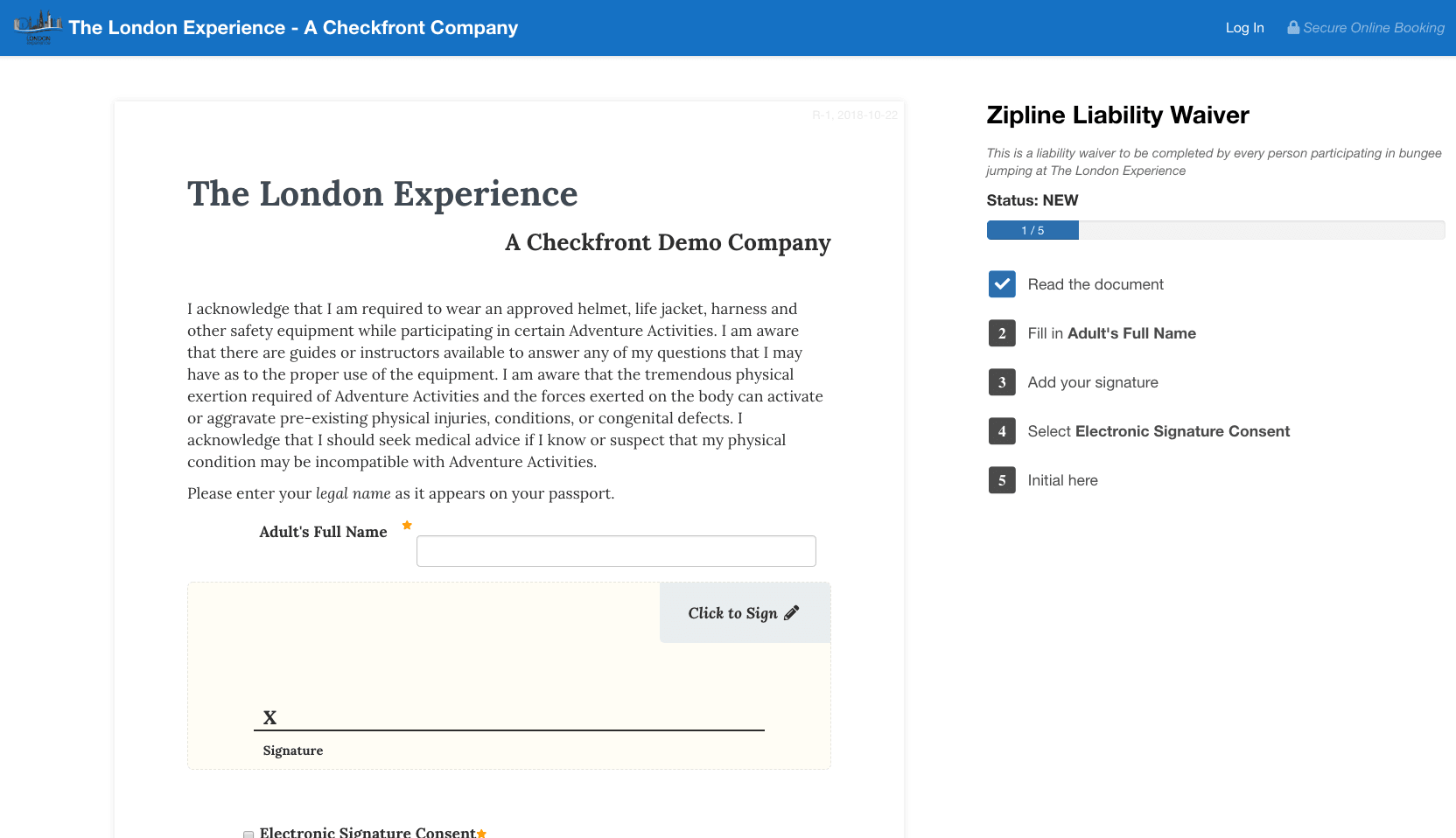 Depending on the nature of your business, it may be necessary to require your Customers to sign a Liability Waiver or medical release form before participating in an activity. Checkfront offers the ability to create such documents within your account as a free add-on to Plus and Enterprise accounts.
You can create multiple documents and assign them to your items or products. You might require, for example, a damage waiver for a stay in your lodgings, but a separate release of liability for your horseback adventure tour.
Waivers & Documents management (Bookings > Waivers & Documents) can be accessed from your Checkfront dashboard main menu.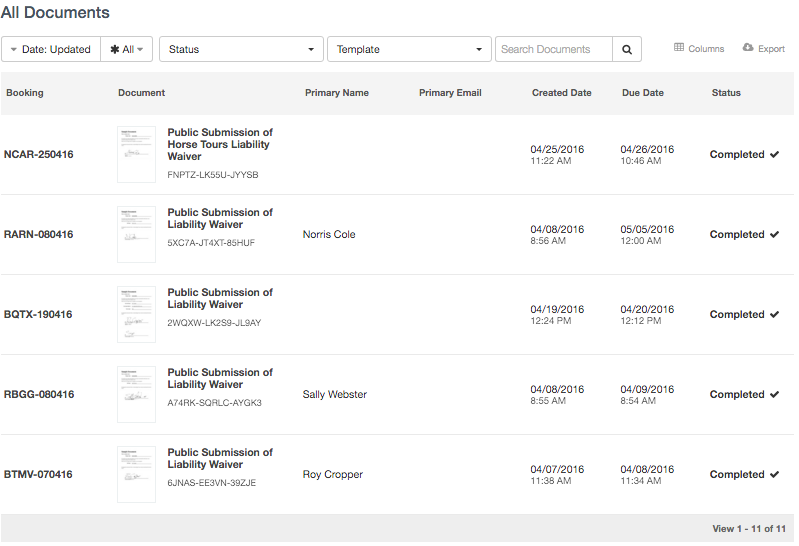 From the All Documents page, you can search for and review your documents, create and manage your document templates, review the document activity log and manage your public document library.
---
Waivers & Documents: Document Templates >
---