---
Read this introduction to the Waivers & Documents feature, including an overview video.

Please read the full series of articles at the side and bottom of this page for detailed instructions on each step of configuring Waivers & Documents.
---
Which plans include this feature?
Legacy:  Soho*, Plus, Enterprise, Flex
New:  Starter**, Growth, Managed  |  Learn more about our new plans or how to change your plan.
*A 14-day trial of the waivers add-on is available to those on the legacy Soho plan.
**Starter plans include one active waiver template.

Where can I find this feature using the top menu?
Manage > Integrations > Popular > Waivers


What more do I need to use this feature?
Which Checkfront version supports this feature - classic, new, or both?
The Waivers & Documents feature is available to both those using items (Inventory > Items), a key feature of our classic version of

 

Checkfront, and those using products (Inventory > Products), a key feature of our newest version

 

of

 

Checkfront.
New to Checkfront - Products ✨

With our newest version of Checkfront, we have added products (Inventory > Products) as the successor to items (Inventory > Items).

Are you interested in migrating to our newest version? Please reach out to our Technical Support team for more information.
---
Video Correction

WordPress Plugin is now under Manage > Integrations > Website Integration > WordPress.
---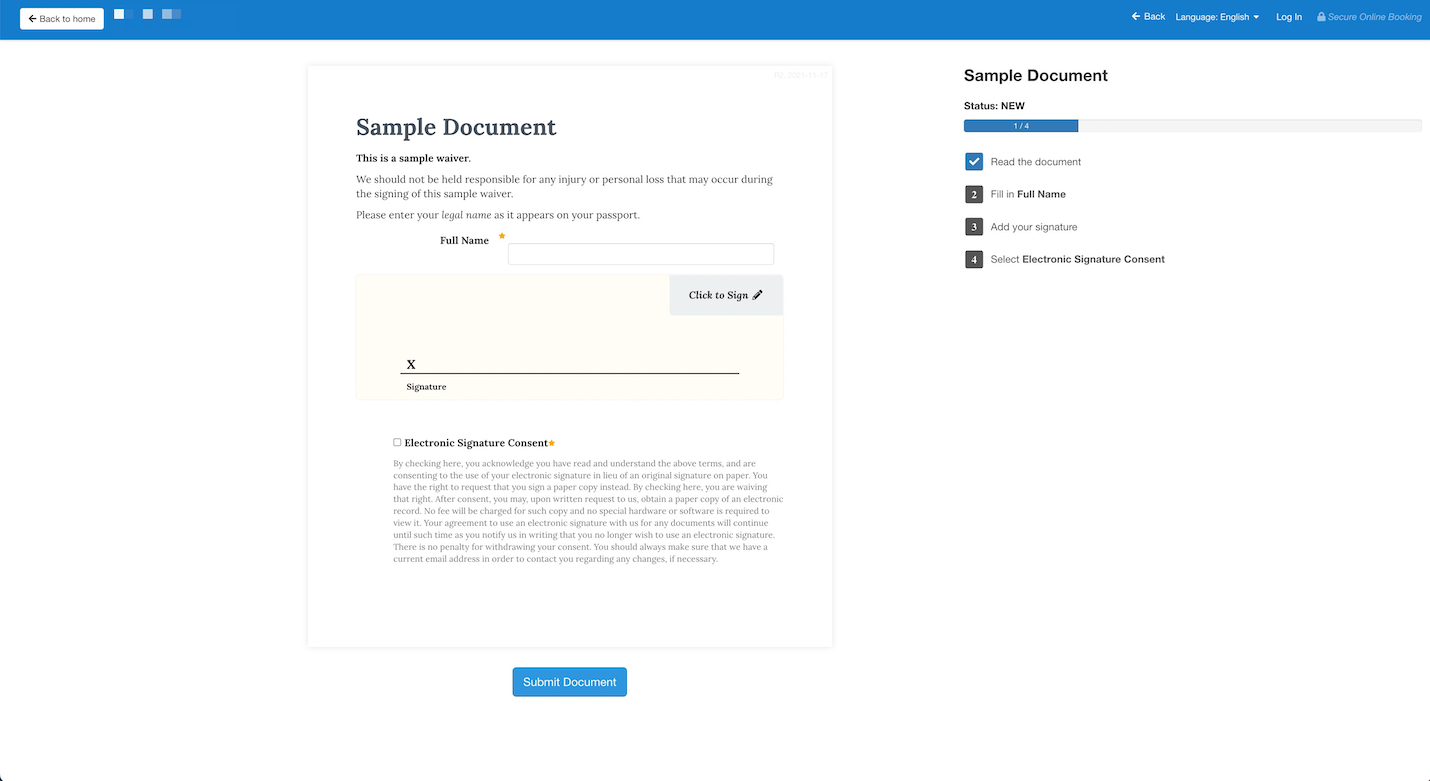 Depending on the nature of your business, it may be necessary to require your Customers to sign a Liability Waiver or medical release form before participating in an activity. Checkfront allows you to create these documents within your account as a free add-on to Plus and Enterprise accounts.
You can create multiple documents and assign them to your items/products. You might require, for example, a damage waiver for a stay in your lodgings but a separate release of liability for your horseback adventure tour.
Waivers & Documents management (Bookings > Waivers & Documents) can be accessed from the main menu.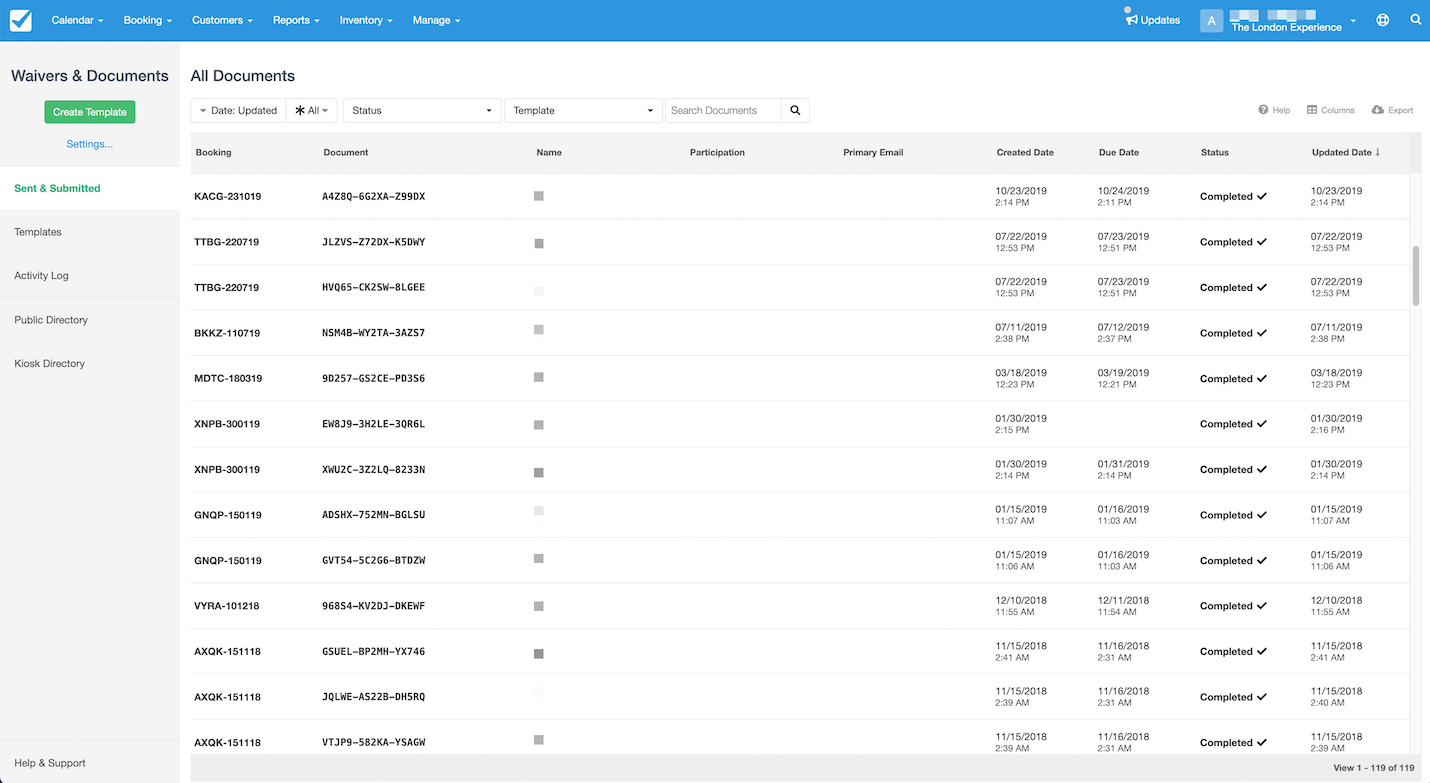 From the All Documents page, you can search for and review your documents, create and manage your document templates, review the document activity log, and manage your public document library or kiosk.
---
Downgrading your plan 

If you downgrade to the Starter plan, any previously created documents remain intact. 

You are asked which template you want to remain active if you have multiple templates.

Should you upgrade to a plan that includes waivers at a later date, any additional templates once again become available to you.
With the next article in this series, we start by creating Waiver & Document templates.
---
Creating Waivers & Documents templates (naming the template using the Document Editor) >
---