---
Read this introduction to our Guest Form feature, including how to find and activate the integration.

To learn more about the functionality of the Guest Form, please read the entire series of articles accessed at the side and bottom of this page.
---
Which plans include this feature?
Legacy:  Soho, Pro, Plus, Enterprise, Flex
New:  Starter, Growth, Managed  |  Learn more about our new plans or how to change your plan.

Where can I find this feature using the top menu?
Manage > Integrations > Guest Management > Guest Form


What prerequisites are there?
Admin permissions to manage Integrations.


Which Checkfront version supports this feature - classic, new, or both?
The Guest Form feature is available to both those using items (Inventory > Items), a key feature of our classic version of Checkfront and those using products (Inventory > Products), a key feature of our newest version of Checkfront. NOTE: Staff-only Guest Types are not yet supported with Products.
New to Checkfront - Products ✨

With our newest version of Checkfront, we have added Products (Inventory > Products) as the successor to items (Inventory > Items).

Are you interested in migrating to our newest version? Please reach out to our Technical Support team for more information.
---
The Guest Form integration is an extension of your Booking Form and enables you, as a business, to collect the names and email addresses of all Guests on a booking, not just the person who made the booking. The Guest Form is great for maintaining Customer records and updating your manifests and itineraries.
These insights provide data on who is attending your activities and enable you to understand individual Guest needs and preferences. 
The Guest Form integration allows you to tie booking form responses to particular Guests so you can make sure everyone is looked after and has what they need.
| | |
| --- | --- |
| | Check out a 3-step overview of the process with the following article: |
---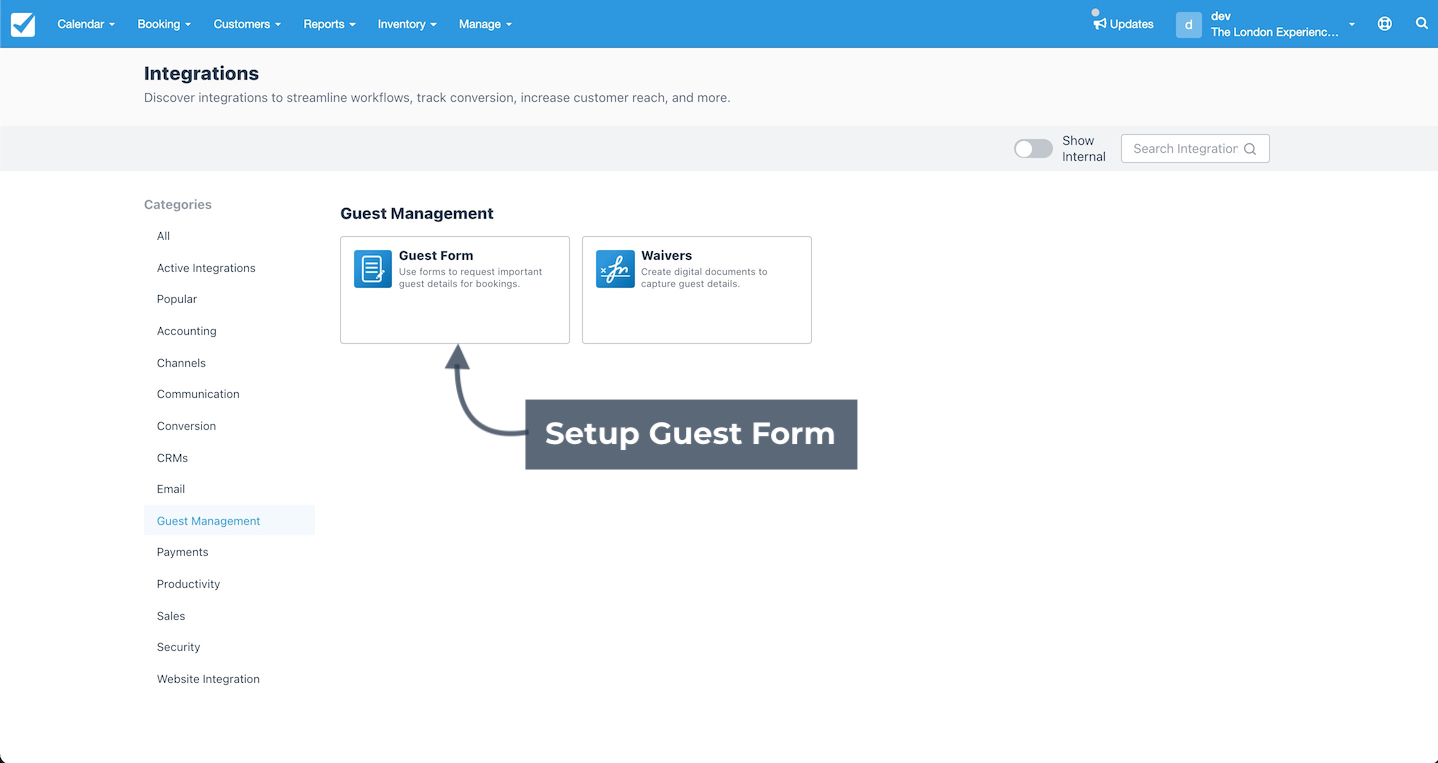 To activate the Guest Form integration in your Checkfront account, go to the Integrations area (Manage > Integrations).
Locate the Guest Form tile in the Guest Management category, hover over it with your cursor, and click to select it.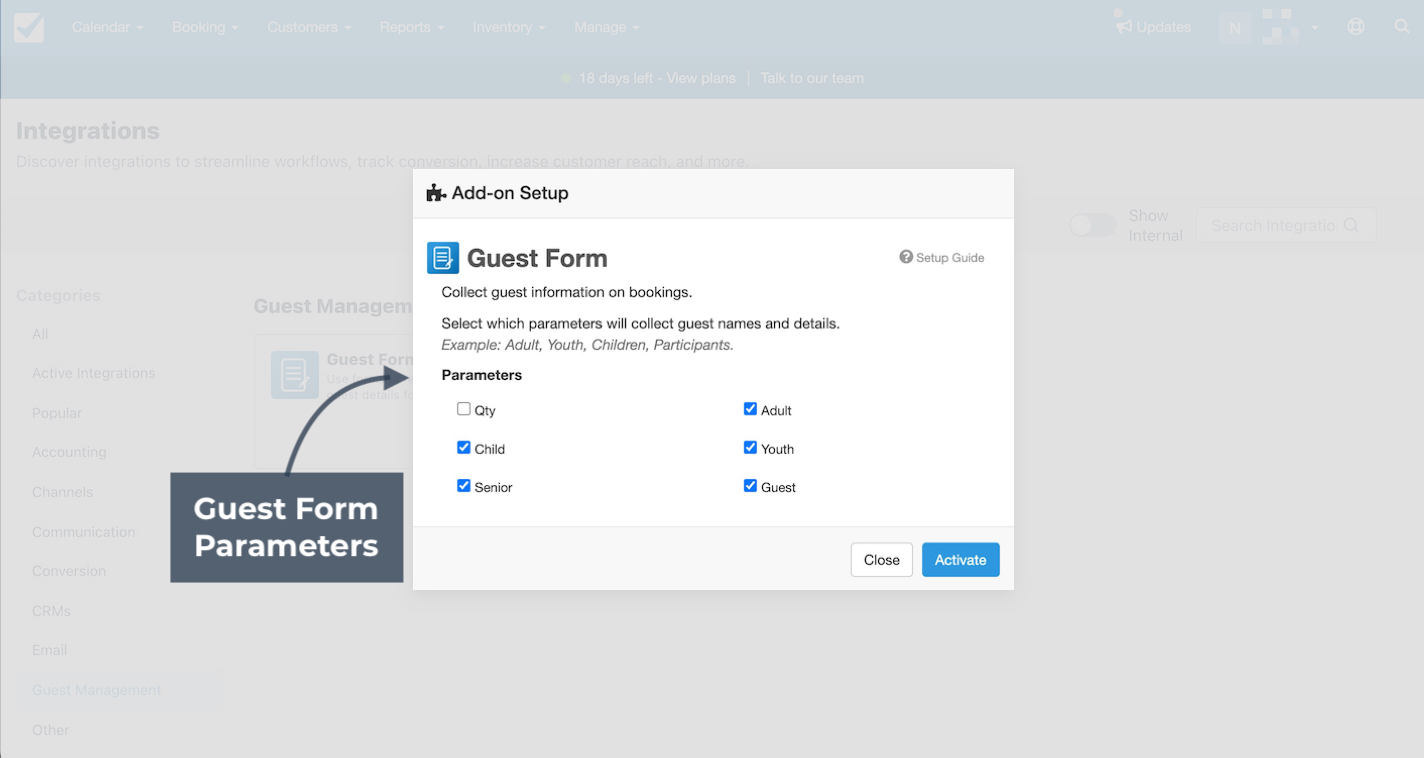 Select the parameters representing guests in your business from the Guest Form modal.
For example, select Adult and Child as your parameters to tie these to your Guest Form. When a Customer makes a booking for two adults and two children, the system provides four Guest detail sections that can be filled out during the booking process.
When you are happy with your selections, click the blue Activate button to complete the process. 
| | |
| --- | --- |
| | Learn more about creating and editing parameters if you use Items here: |
---
Configuring the guest form integration >
---